In what has no doubt been one of the most exciting airline controversies of the year, Qatar Airways and Airbus have been going back and forth over the A380. Qatar Airways was supposed to take delivery of their first one several months ago, though apparently wasn't pleased with the quality of the interiors.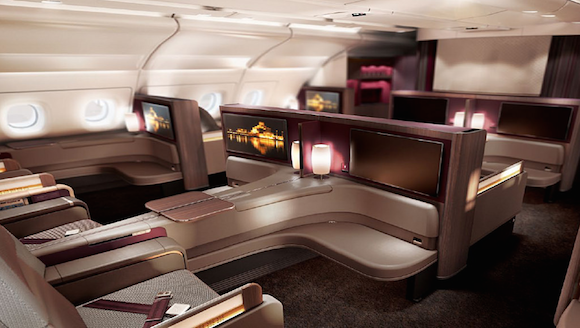 Qatar Airways A380 first class interior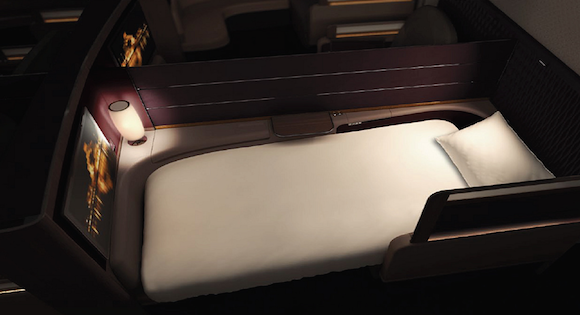 Qatar Airways A380 first class interior
What followed was some fabulous Bravo-worthy drama, with Qatar Airways perpetually delaying their A380 service:
You've gotta love Qatar's CEO, His Excellency Akbar Al Baker, who you know is just itching for his own reality TV show based on how he throws shade:
So we've heard the A380 delays had to do with the interiors, though what was really the problem? Via The Wall Street Journal:
Airbus said Qatar's A380 had been delayed as the airline had been very "demanding" in its specifications. The carrier found fault in the texturing of the paint, the interior cabin decor foils, which are similar to wallpaper, and the jet's non-textile floors, which are prevalent in the galley area. Those large galley structures now have to be removed to lay new flooring in a time-consuming process.
Well, according to Arabian Business it looks like the problems between Qatar Airways and Airbus has finally been resolved, and Qatar Airways' first A380 will be arriving at Hamad International Airport next week:
Airbus and Qatar Airways have resolved a three-month old dispute that had been blocking the delivery of the first of ten A380s ordered by the Gulf airline, industry sources said.

Airbus declined to comment.

Qatar Airways, which had refused to take delivery of the first three aircraft, citing concerns about the quality of the cabin interior, was not immediately available for comment.

The airline's chief executive said in July it would seek compensation for the delay.
As of now the inaugural flight from Doha to London is scheduled for October 10, though I think that's just a "placeholder" for now. At this point it seems like that might actually be realistic, though I wouldn't assume that the October 10 date is any more likely than any other date between late September and the middle of October.
On one hand I'm kind of excited, on the other hand I'm kind of sad the drama is over…
(Tip of the hat to Joey Kays)