Several months back I flew Qatar Airways first class from Dubai to Doha (it was actually a business class seat, but for flights within the Gulf, Qatar Airways markets the forward cabin as first class rather than business class), connecting to Qatar Airways first class from Doha to London.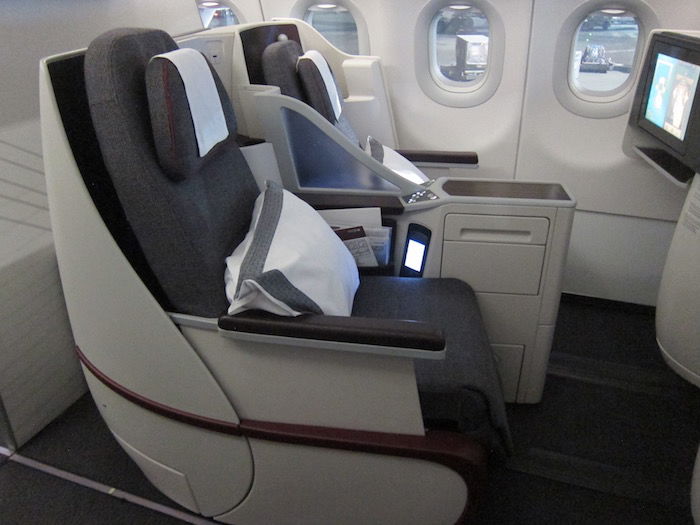 Qatar Airways A320 first class from Dubai to Doha
I'd argue that Qatar Airways has the best regional premium products in the world. Where else in the world do you consistently get a fully flat bed, delicious breakfast, and freshly made cappuccino on a 30 minute flight?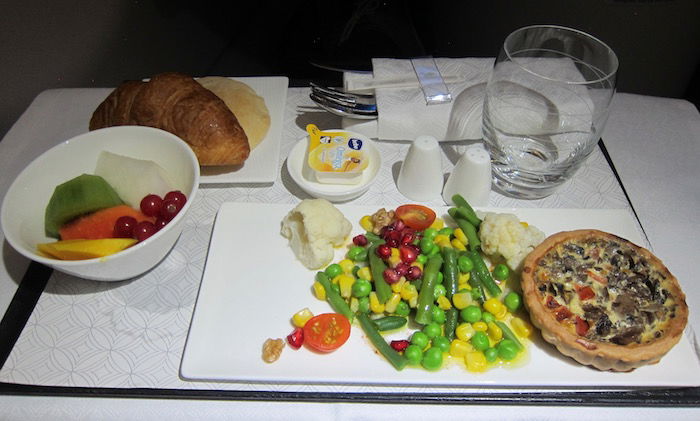 Qatar Airways first class breakfast
The one low point for Qatar Airways' Dubai service has been their lounge there. Despite them having over a dozen flights a day between the two airports, they've been using the pretty awful Dubai International First Class Contract Lounge.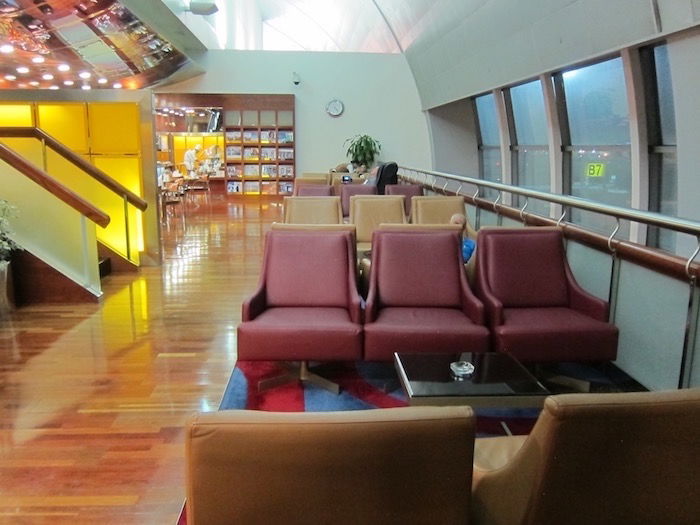 Dubai International First Class Lounge
The good news is that Qatar Airways has finally opened their own lounge in Dubai.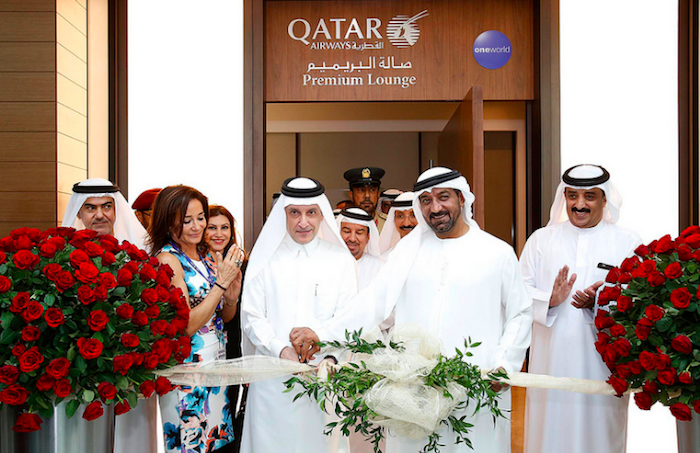 Here's how it's described in the press release:
The Qatar Airways Dubai Premium Lounge is situated near Gate 15 in Dubai International Airport's Concourse D. First and Business Class passengers, as well as Privilege Club Platinum and Gold members, are encouraged to enjoy the lounge's facilities, which are set within a modern and a sophisticated space for travellers to relax and rejuvenate before their journey.

Decorated with artistic Arabic calligraphy, Mediterranean-style tiles and calming water fountains, the Dubai Premium Lounge features private family zones, shower facilities, spacious seating areas and serves fresh international cuisine.

Qatar Airways Group Chief Executive, H.E. Mr. Akbar Al Baker, said: "It is an honour to welcome His Highness Sheikh Ahmed bin Saeed Al Maktoum into the Qatar Airways Dubai Premium Lounge. His visit truly sets the tone for the level of service we will provide to our First and Business Class passengers, and our Privilege Club members when they enjoy these exquisite facilities. The Dubai Premium Lounge is a symbol of our commitment to continuously evolve our customers' experience, by taking everything a step above expectations. This attention to detail, and passion to deliver more to our customers, is what has earned Qatar Airways such a prestigious reputation amongst the international traveller and aviation community."
Here's a video Qatar Airways posted of the opening of the lounge:
Obviously airlines and governments are quite intertwined in the Middle East. Still, I find it hilarious that Sheikh Ahmed bin Saeed Al Maktoum was in attendance. He's the President of the Dubai Civil Aviation Authority and Chairman and CEO of Emirates Group. It's not every day that the CEO of a competing airline is part of the ribbon cutting ceremony for a new lounge.
The lounge seems to be modeled after Qatar Airways' lounges in Doha (including the Al Safwa and Al Mourjan Lounge) and London, which are stunning. This is a huge improvement over the old setup.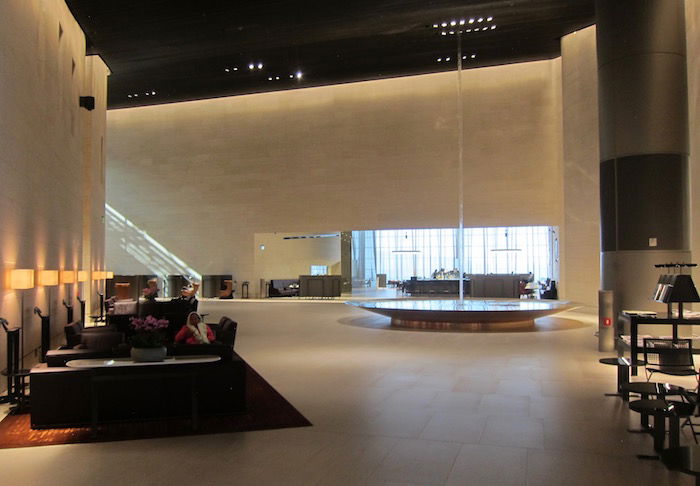 Qatar Airways Al Safwa Lounge Doha
However, Qatar Airways is continuing their trend of only reluctantly participating in the oneworld alliance. The lounge is only open to Qatar Airways first class passengers and Qatar Airways Privileges Club elite members traveling on Qatar Airways. It isn't open to oneworld first class passengers or oneworld elite members. This is the same (ridiculous) policy they have for their lounges in London and Doha.
For an airline which threatens to leave oneworld all the time, they sure aren't exactly playing nice in the meantime. 😉
Bottom line
It's great to see Qatar Airways open their own lounge in Dubai, as it's a huge improvement over their old one. However, I do wish they'd play more nicely with their oneworld partners. But if you happen to be flying Qatar Airways out of Dubai anytime soon, at least you have this to look forward to.