It goes without saying that US airlines don't exactly excel when it comes to service on short-haul flights. Non-US airlines are generally a bit better, though not across the board.
In short-haul business class on European airlines you get decent food and service, but the seating is typically just an economy seat with a blocked middle.
Shorthaul business class within Asia is highly variable. Service and food are generally good, though the planes can sometimes be on the old side.
Which brings me to the Middle East. A couple of days ago I flew from Doha to Abu Dhabi on Qatar Airways, and I think it qualifies as the most over the top service I've ever received on an ultra-short-haul flight.
The flight from Doha to Abu Dhabi is just 200 miles. For context, that's ~40% shorter than San Francisco to Los Angeles.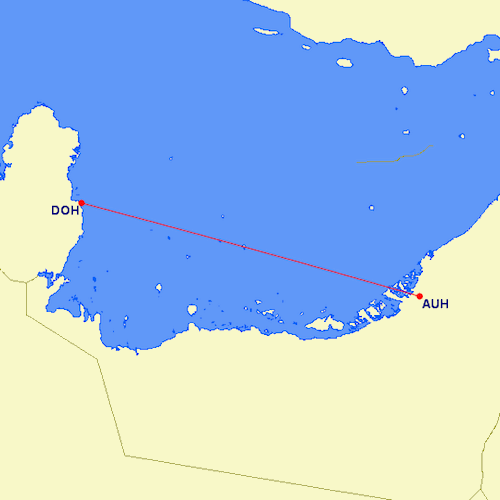 The 30 minute flight was operated by a 777-300ER, naturally!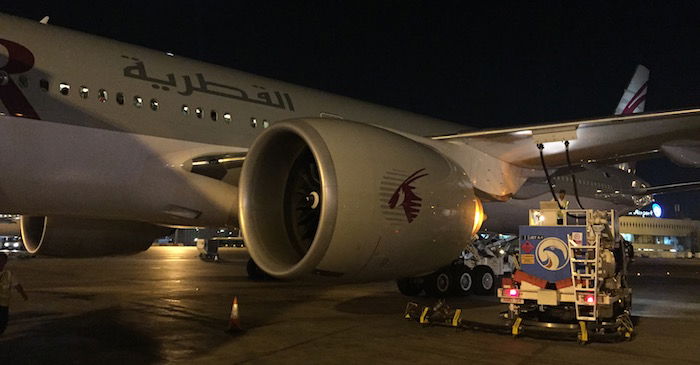 It featured fully flat beds up front, allowing you to catch up on rest for the 45 seconds you spend at cruising altitude. 😉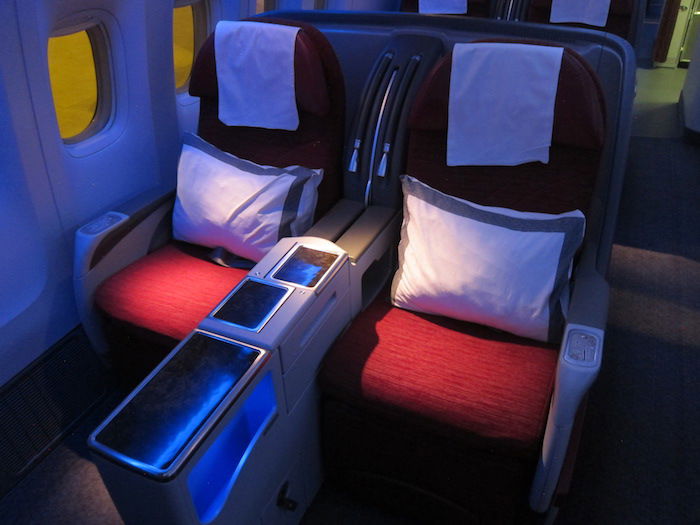 During boarding the crew came around to introduce themselves and offer pre-departure beverages of choice as well as cold or hot towels.
During boarding drink refills were frequent.
Shortly thereafter Arabic coffee and dates were offered.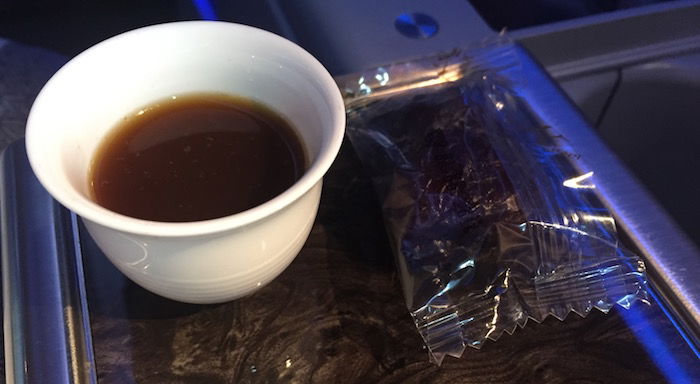 Then menus were distributed (yes, they even have menus!).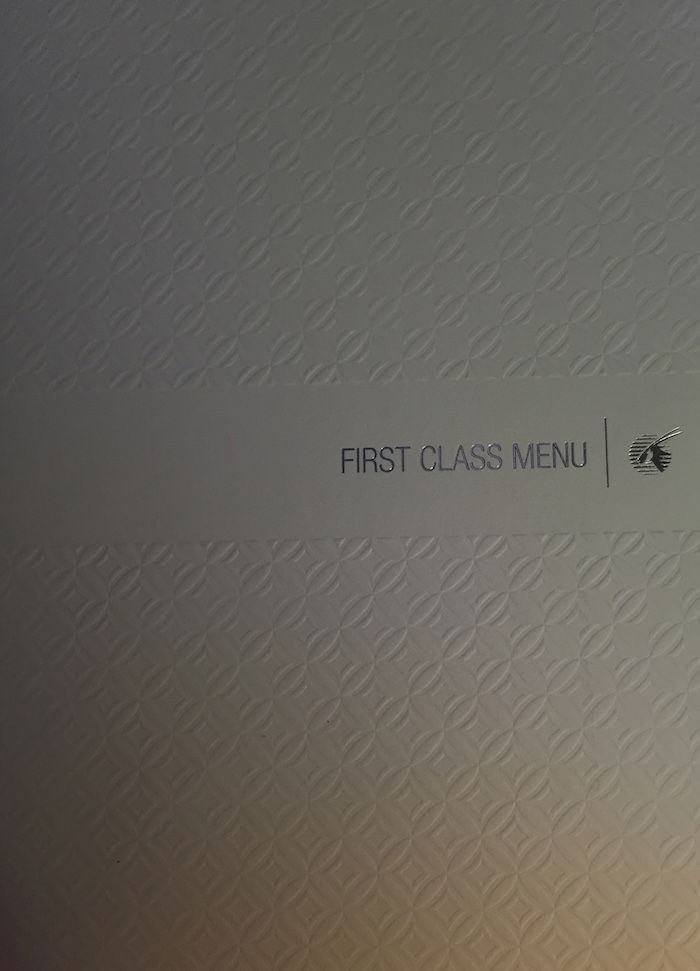 After takeoff the meal was served, which consisted of a salad with hummus, warm tandoori prawns, a bread roll, and a Laduree dessert. I was offered yet another glass of champagne (and was offered refills), along with a hot towel.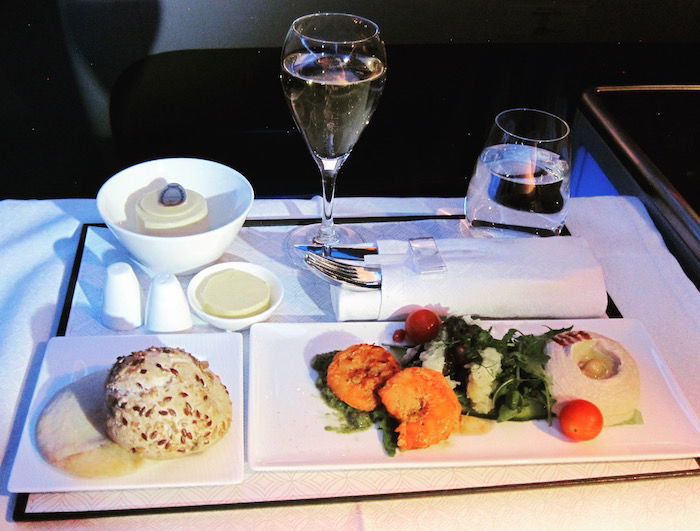 I was actually rushing to eat since I figured that's what I needed to do on a 30 minute flight, especially when you keep in mind the crew has to be seated for at least 10 minutes of that.
I chugged my champagne towards the end, and the flight attendant said "no rush, take your time. Can I get you anything else, like maybe a cappuccino or espresso?" Hah!
Bottom line
This flight gave me such a chuckle. I remember flying US Airways several years back shortly after they started offering meals in first class on flights of under 3.5 hours. I was flying from Phoenix to Chicago, which is just under three hours. The flight attendant was genuinely frazzled during boarding, and said "I don't know how they expect me to serve all these meals on a flight under three hours, it's impossible."
I think they need to send her on a 30 minute Qatar Airways flight to see how it's done. 😉