I'm not going to lie, I love drama. Not in my own life, but in others' lives. My life is fairly drama free nowadays, which is why I'm such a big fan of shows like Real Housewives.
The airline industry had its fair share of drama in 2014, from the Battle in Seattle between Alaska and Delta, to Qatar Airways' A380 delivery.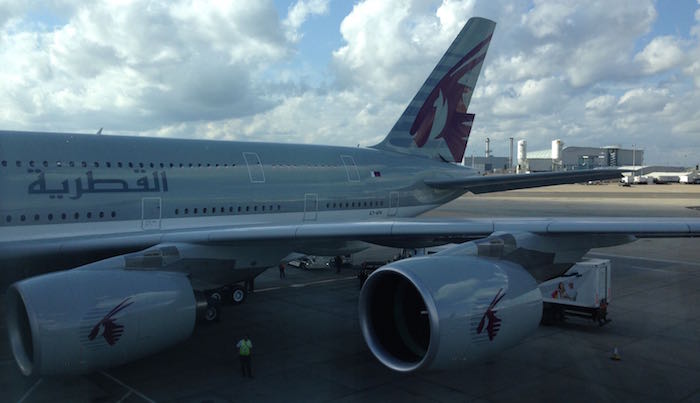 But it seems like the greatest drama in 2015 will be the battle between the "big three" US carriers and the "big three" Middle Eastern carriers over Open-Skies.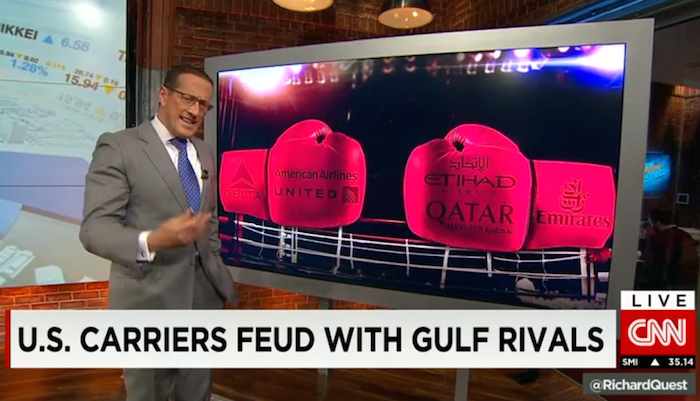 As I've explained, the argument basically boils down to the following:
The "big three" Middle Eastern airlines are government owned, so the US airlines claim they're no longer competing with other airlines, but rather directly with governments
Clearly this wouldn't be an issue if the Middle Eastern carriers weren't gaining so much market share; this scares the US airlines, because the growth of the Middle Eastern carriers seems endless
Is this even really a fair complaint, when US airlines have also benefited from governments over the years?
On Monday, Richard Anderson, Delta's CEO, appeared on Quest Means Business to make his case. He would've been hard pressed to make his argument any more poorly, as he basically ended up linking the "big three" Middle Eastern carriers to terrorism:
"It's a great irony to have the United Arab Emirates from the Arabian peninsula talk about that given the fact that our industry was really shocked by the terrorism of 9/11 which came from terrorists from the Arabian peninsula that caused us to go through a massive restructuring."
I really don't think he could have made a more asinine case if he tried. Here's the clip:
Then last night, Akbar Al Baker, Qatar Airways' flamboyant and nutty CEO, appeared on Quest Means Business to make his case. Yet again, he would have been hard pressed to make his case any more poorly. Here's the clip with his interview:
Rather than focusing on the issue, he decided to throw shade.
And while I'll get more into the "meat" of the debate later, quite possibly this guy's greatest skill is his ability to lie outright.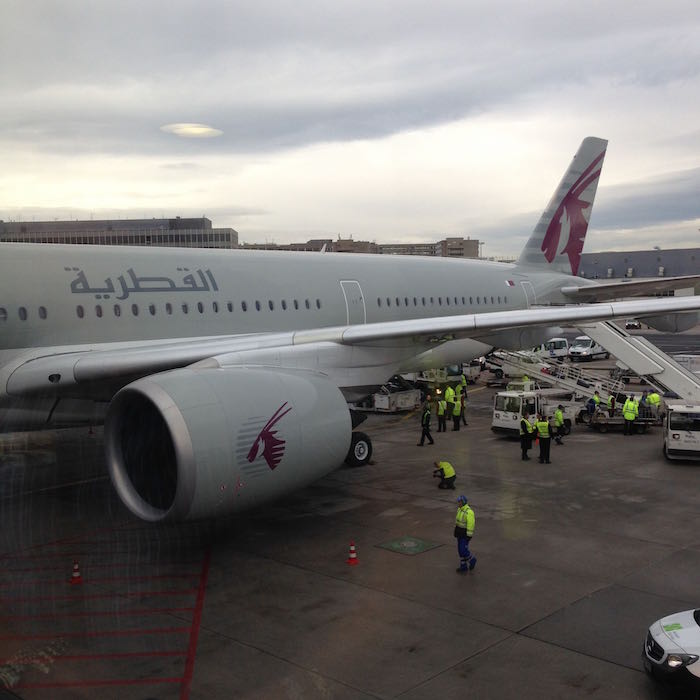 Richard Quest brings up a question as to how Qatar Airways treats their crews, which is well documented. Specifically Richard Quest brings up the following:
"The contracts that your flight attendants sign where they have to ask permission to get married and to get pregnant."
This isn't a rumor, this is a fact. I have several friends that are crew for Qatar Airways, and they all confirm this is true. And that's only the tip of the iceberg. They also have a curfew when at home, which is almost unfathomable given that so many of their flights leave at 3AM (goodness forbid someone is jetlagged!).
But what's Akbar's response?
"That is not true that is a load of bullshit. This is people creating issues because just we don't have unions and this is what they don't like. They say that our work practices are very progressive, people have all the rights that they require and what the rumors are being circulated is absolutely untrue."
Unbelievable. In fairness, lying is nothing new for Akbar. When the airline was set to join oneworld he completely denied they were even in talks. But I guess that's the beauty of running an airline with no accountability. You can say whatever the hell you want, and no one will hold you accountable.