Qatar Airways has one of the youngest fleets in the sky and has been growing at a rapid pace. They've been on the cutting edge when it comes to ordering new planes, and were the first airline to operate the A350.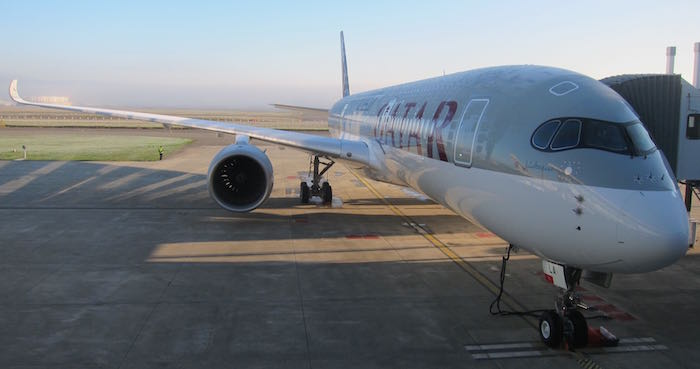 Qatar Airways A350
They're also a notoriously difficult customer for aircraft manufacturers, in particular when it comes to the delivery of the A380 and A320neo.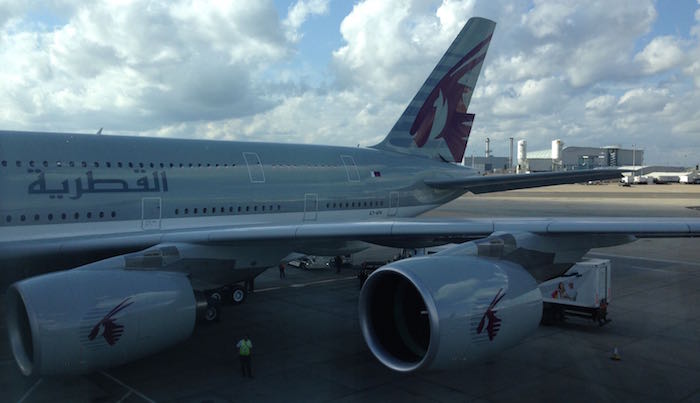 Qatar Airways A380
Historically they've had a fleet split pretty evenly between Airbus and Boeing, with all of their narrowbody planes being from Airbus, and their widebody planes being split between Airbus and Boeing.
Well, Qatar Airways has just announced a huge order with Boeing, which could be for up to 100 jets. Specifically, Qatar Airways has:
Placed a firm order for 30 Boeing 787-9 aircraft
Placed a firm order for 10 Boeing 777-300ER aircraft
Signed a letter of intent to order 60 Boeing 737 MAX 8s.
While the 40 widebody orders are firm, I'll be curious to see if they follow through on the order of 60 737 aircraft, given that this represents a huge expansion of their narrowbody fleet, and also mixes up their currently consistent Airbus narrowbody fleet. The airline hasn't been happy with the A320neo and has delayed delivery of the plane, so I'm not sure if this is just intended as a threat towards Airbus, or what.
I find it interesting just how scattered Qatar Airways' fleet is, and it looks like that will only increase further. As it stands they have the A320, A330, A340, A350, A380, 777, and 787, and they even operate several varieties of many of those planes. Now they're mixing things up even further, by ordering 737s and a new variant of the 787.
I'm sure they're doing this because it's the best fit for their fleet based on the current conditions and delivery schedules, but I have to imagine they're losing out on some synergies by having such an inconsistent fleet. The airline is also notorious for aircraft swaps, so I imagine that will only get worse when they increase the variety of planes they have.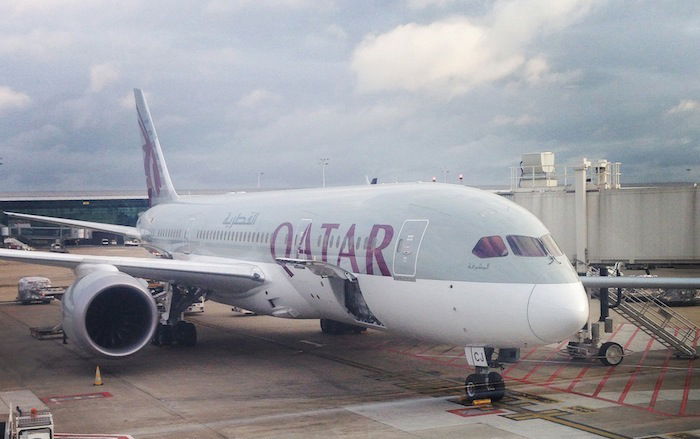 Qatar Airways 787
As far as the details of the order go, per the Seattle Times:
According to data from aircraft valuation firm Avitas, the full 100-jet order — which is valued at $18.6 billion at list prices, assuming the MAX order is finalized — is worth an estimated $8.8 billion after standard industry discounts.

This is the largest Dreamliner order since 2013. And the smaller order for 777s will go at least some way toward bridging the yawning production gap ahead of the ramp-up of the new 777X early in the 2020s.

At Friday's press conference, Al Baker said the airline will not cancel its sales contract for 50 Airbus A320neos, which is the competitor jet to the Boeing MAX.

But he praised the MAX as "reliable" and said it will provide "a firm delivery schedule."
It looks like Qatar Airways wants the 787-9 because it's a logical upgrade over the 787-8, while the 777-300ERs are attractive because they're a short term solution to add capacity, as they can potentially be delivered in the next couple of years. I also imagine they got a great deal on the 777-300ER, given that Boeing hasn't gotten many new orders on the plane lately.
As a passenger I'm most curious about whether Qatar Airways' new business class seats will be installed on these 777-300ER aircraft. Keep in mind that Qatar Airways has been promising a new "super business class" for years. The most recent update I've heard is that they plan to announce the concept in November and have the first 777 with the new seats flying by December. Tick tick tick…
Of course that's per the airline's CEO, who is perhaps the least reliable source out there if you're looking for an honest timeline. He promises the new product will feature fully enclosed suites, though Delta has already scooped them on that, as they've announced plans to install fully enclosed suites in business class.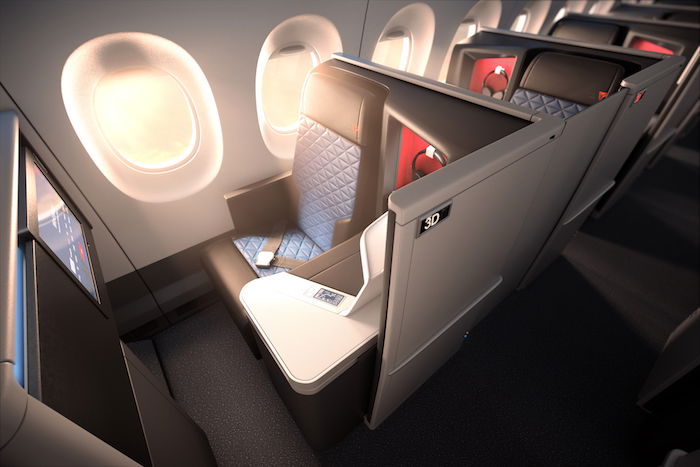 Delta's new fully enclosed business class product
Whatever the timeline is, an upgrade to Qatar Airways' 777 business class product is long overdue. The plane features their weakest business class hard product, even though the aircraft is used for the longest flights.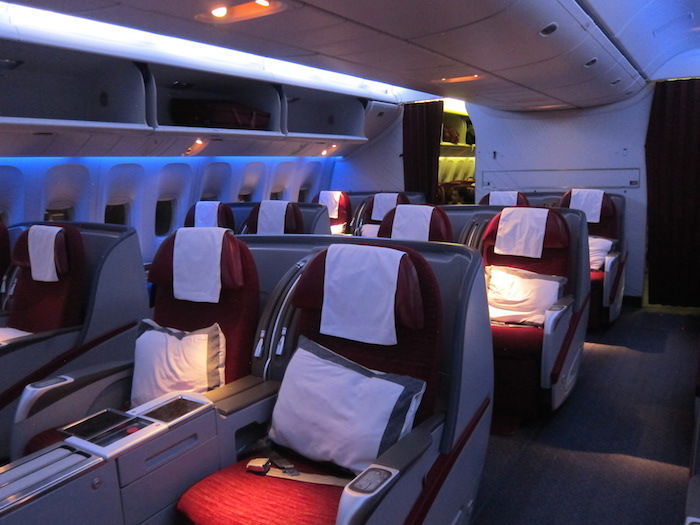 Qatar Airways' outdated 777 business class product
Bottom line
Congrats to Qatar Airways and Boeing on this order, and good luck to Boeing on meeting Al Baker's very high standards. 😉
This is an interesting new order on many levels. The Boeing 777-300ER order is logical, as it allows Qatar Airways to grow in the coming years before the updated version of the 777 is introduced. The 787-9 is a logical capacity upgrade over the 787-8, though at the same time is a direct competitor to the A350. As far as the 737 order goes, I'll be curious to see if they actually follow through on that or not.
All that being said, I can't help but feel like Qatar Airways has a very scattered fleet. That's not to say it's a bad idea, it's just a bit surprising how many types of planes they already have, and that they're adding to that even more.
What do you make of Qatar Airways' big Boeing order?