Qatar Airways' CEO, Akbar Al Baker, is unarguably the most boisterous guy in the airline industry. Generally speaking I'd say Star Magazine is a more accurate reporter of what's going on with celebrities than Akbar Al Baker is of what's going on in the airline industry, or even at his airline.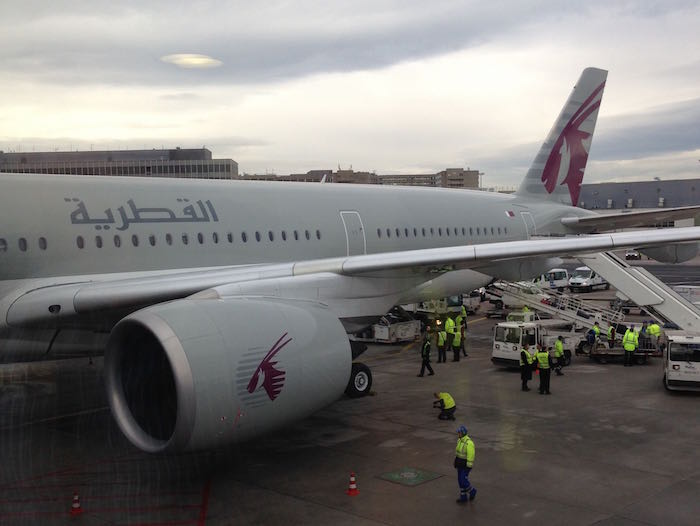 Last January Al Baker said that Qatar Airways would be introducing a new "super business class" product, and that after we see it there is "really not need for first class."
He also said that by 2016 the airline's current business class seat would be obsolete. Well, unless my calendar is deceiving me, it's 2016, and…
Via AusBT, Al Baker has done some more gloating about the new business class product this week:
The seat will feature sliding doors to convert it into a suite-like cabin.

Also on the cards for at least the middle seats is a 'double bed', according to Qatar Airways CEO Akbar Al Baker, who promises it "will frankly be first class at a business class fare."

"I really feel that private suites become a bit claustrophobic, so when we are designing our new business class product we are making sure it is not claustrophobic" Al Baker tells Australian Business Traveller.

"So we have decided to go for semi-privacy, in the cabin concept people slide the two doors and it becomes a cabin. It is already semi-closed and then it becomes fully closed, because people want additional privacy when they are sleeping."
Now as usual I'd take what Al Baker says with a grain of salt. He also claims that Qatar Airways' current economy product is so good that there's no need for premium economy. Yes, this is at the same time that Qatar Airways is installing 10 seats per row in economy on the 777. I don't have much confidence in the new business class product, if he's using similar standards for calling the new business class product as good as first class.
So, when can we expect this new Qatar Airways super business class product? Al Baker is hoping to do a global media launch in November, and then is hoping to start installing them on newly delivered Boeing 777-300ER aircraft starting in December. The A350 should be the next plane to get the new product. Qatar Airways also plan on refitting existing planes at the rate of three planes per month.
It's interesting that they plan on installing this new business class product on the A350 as well.
The Qatar Airways 777 has a really sub-par business class product, given that it's in a 2-2-2 configuration with standard forward facing seats.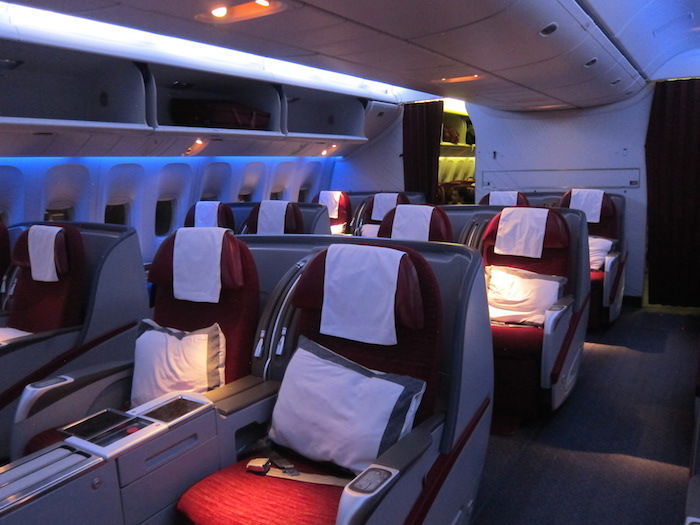 However, the Qatar Airways A350 has a really solid business class product in a reverse herringbone configuration, and is one of my favorites. It seems unnecessary to install it on that plane.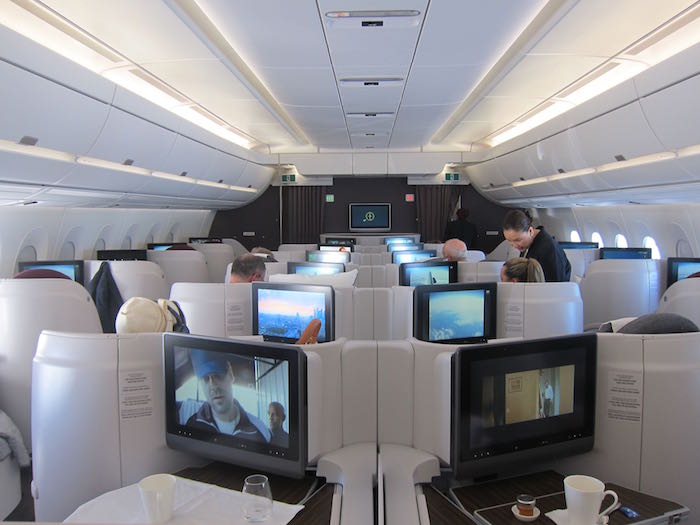 So what do I make of this? Early last year Al Baker said the airline's current business class product would be obsolete by 2016. At the time he was clearly suggesting the product would be finished sooner, because it's 2016, and at the earliest we'll start to see the new product is the last month of the year.
If I had to guess, I'd say they still don't actually have a prototype for the product. That might sound crazy, but Al Baker is a special snowflake. He's likely barking his commands to seat manufacturers — "I want a business class product with doors and double beds in the middle, and I don't want it to take up much more real estate than now." And the seat manufacturers are probably like: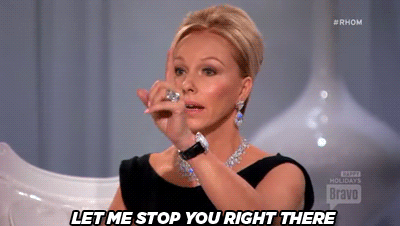 Let's keep in mind that over a year ago, Al Baker shared exactly the same vision for the seat, but we're not actually any further along, it would seem. Like so many things at Qatar Airways, I suspect Al Baker is being aspirational rather than realistic. I think most of us would be thrilled if Qatar Airways installed reverse herringbone seats on the 777, but instead I'm guessing it'll be a good while before this new "super business class" product comes to fruition… if it ever does.
Bottom line
Qatar Airways' CEO says that their new business class product will feature suites with doors and double beds. We should see the product unveiled this November, and in service by December, starting with 777-300ER aircraft.
But I'd assume that's about as accurate as Al Baker saying that their economy product is as good as premium economy…
When do you think we'll see Qatar Airways' new business class, and do you think it'll be as good as Al Baker is promising?