After a significant delay, Qatar Airways' Boeing 787-9s (which feature Qatar Airways' all new business class product) are finally scheduled to enter service. The airline has now revealed the destinations that will be served by this new aircraft type.
Qatar Airways Boeing 787-9 routes
Qatar Airways has outlined the airports that will be the first to get service from Boeing 787-9s. Note that the airline has a total of 30 of these planes on order, with seven already in its fleet, so you can expect 787-9 routes to ramp up over time.
While this remains subject to change, you can expect Boeing 787-9s to operate to the following destinations:
Milan (MXP) as of June 25, 2021
Madrid (MAD) as of July 1, 2021
Kuala Lumpur (KUL) as of July 6, 2021
Barcelona (BCN) as of July 13, 2021
It's also stated that the plane will fly to Athens (ATH), Dammam (DMM), and Karachi (KHI), but as of now I don't see the 787-9 loaded into the schedule yet for those routes.
Again, these schedules all remain subject to change, and not all frequencies to the above destinations are supposed to be operated by the 787-9, so you'll have to keep an eye on the aircraft type for each frequency.
We'll see if this evolves over time, but it doesn't seem like Qatar Airways intends to use the 787-9 as a long haul aircraft. Rather it seems like it will primarily fly routes currently operated by the 787-8, which is used for short and medium haul flights (even though it has the range to fly much further).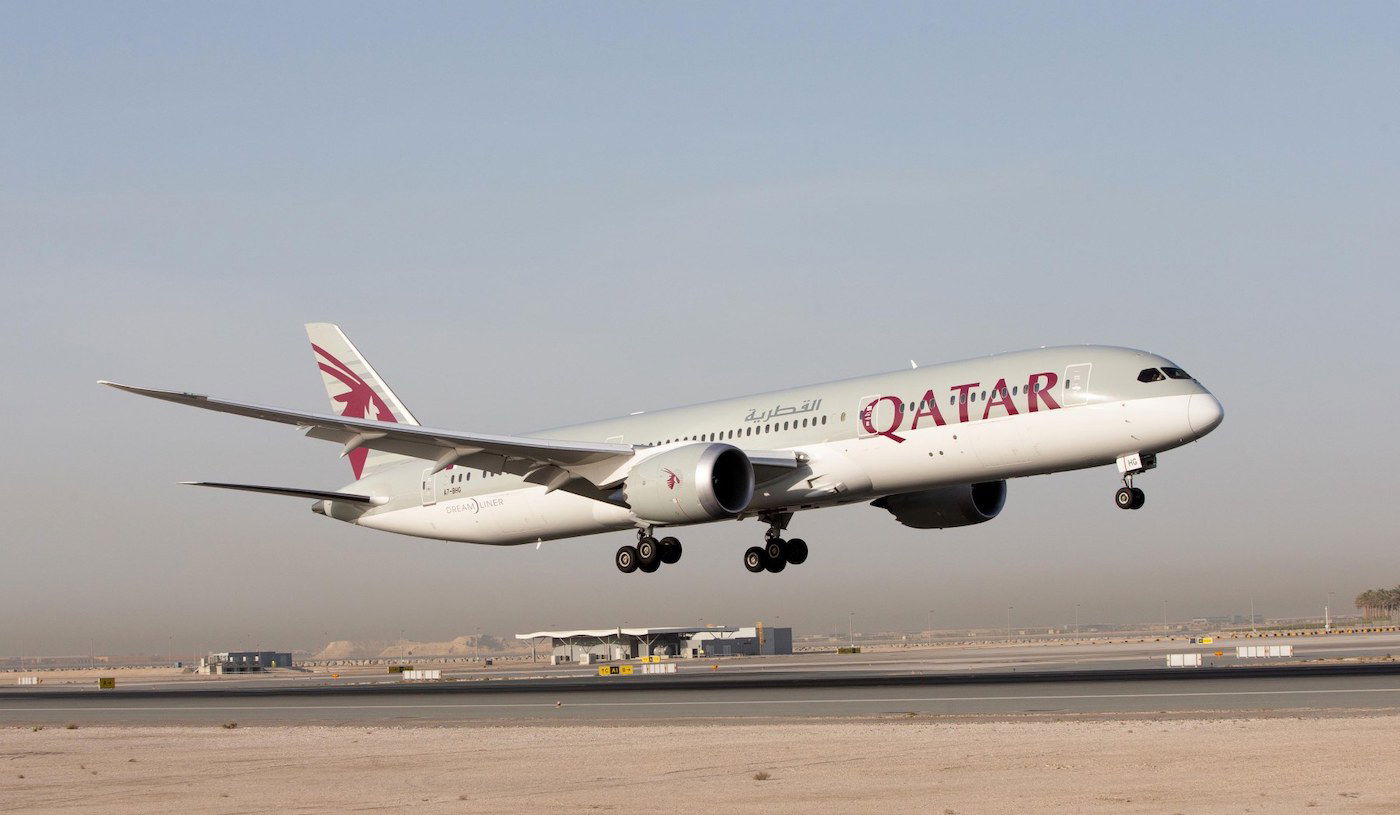 Qatar Airways will begin passenger flights with the 787-9
Background on Qatar Airways 787-9s
Qatar Airways has an incredibly modern and varied fleet. The Doha-based airline ordered 30 Boeing 787-9s, and started taking delivery of these planes at the end of 2019. That already represented a significant delay over the original delivery timeline.
What was the reason for the delay? It involved the business class seats on the 787-9s. The 787-9's fuselage is allegedly not wide enough for Qatar Airways' award-winning Qsuites to be installed, so the airline had to select a different business class seat. Delays with production of that seat also caused a delay to the 787-9 entering service.
Qatar Airways ended up taking delivery of seven Boeing 787-9s at the very end of 2019, though up until now the planes haven't flown with passengers. Rather the planes have primarily been operating cargo flights.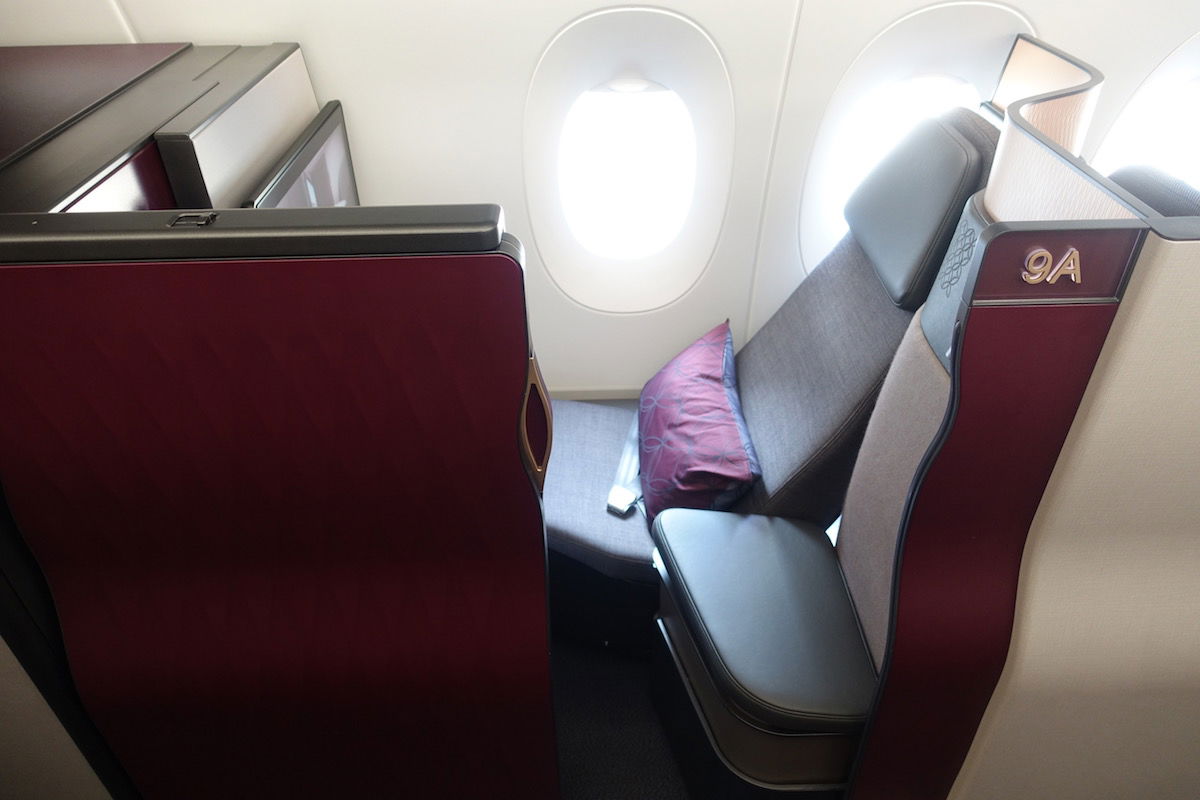 Qatar Airways' Boeing 787-9s won't have Qsuites
Qatar Airways' new 787-9 business class
Qatar Airways has finally formally revealed its new 787-9 business class product, which will be the Adient Ascent seat. These new seats will all feature direct aisle access, have doors, and turn into 79″ flat beds. On top of that, center seats will convert into double beds, as you'll find in the current Qsuites product.

Qatar Airways' new 787-9 Business Class Suite
Qatar Airways is the launch customer for this kind of seat, though Hawaiian Airlines also plans to install these on 787-9s, and there are rumors that American Airlines may install these seats in the future.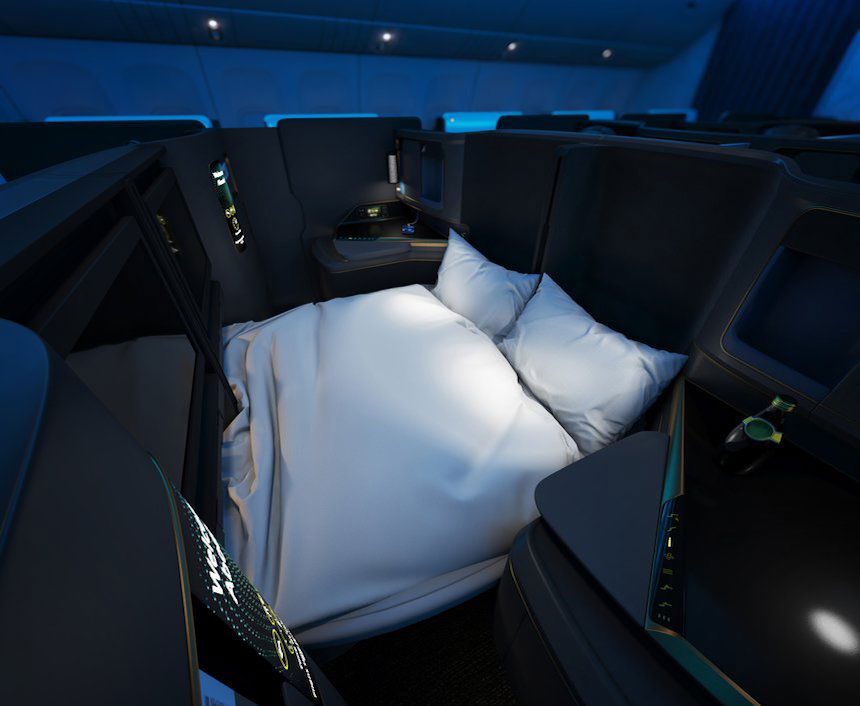 Hawaiian Airlines plans to have Adient Ascent seats on 787-9s
Qatar Airways' new 787-9s feature a total of 311 seats, including 30 business class seats and 281 economy class seats.
Bottom line
Qatar Airways' Boeing 787-9s are scheduled to enter passenger service as of Friday, June 25, 2021. The airline has announced the first routes to get these new planes, though you can expect their destinations to increase, as the airline takes delivery of more 787s.
It's exciting to see this plane finally enter service, and in particular I'm curious to finally experience Qatar Airways' long awaited new business class seat. While I doubt it will be better than Qsuites, and while I generally prefer the A350 to the 787, I'm still excited to experience a new type of seat.
Anyone have plans to fly Qatar Airways' new 787-9 Business Class Suite?