Emirates, Etihad, and Qatar are all known for their incredible flagship A380 aircraft. As far as the highlights go, I'd say:
Emirates is the world's largest A380 operator, with 76 A380s in service and another 66 on order. Meanwhile Etihad and Qatar have much smaller A380 fleets, with a total of 10 A380s on order for each airline.
Qatar presently flies the A380 exclusively to London, Paris, and Bangkok. On a one off basis they'll be operating the A380 to Atlanta on June 1, 2016, though that's mostly just to piss off Delta.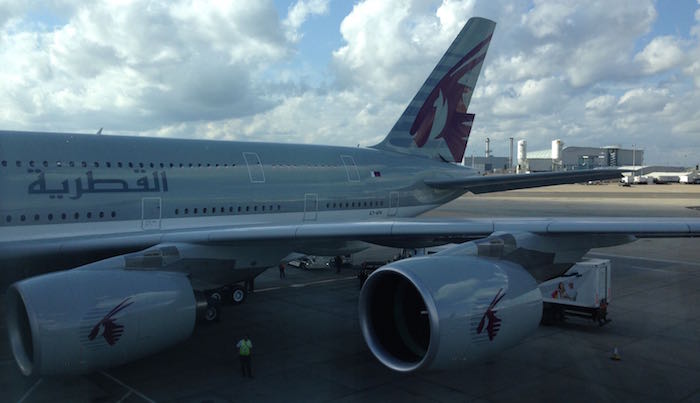 Well, Qatar Airways is taking delivery of a couple more A380s, and has just announced their two newest A380 destinations — Guangzhou and Sydney, via airlineroute.net.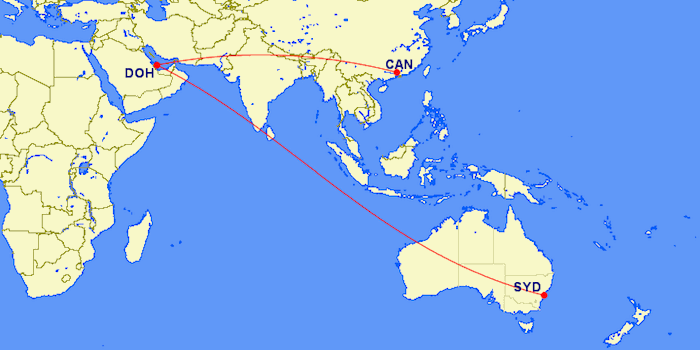 Qatar Airways will be launching nonstop daily A380 flights between Doha and Guangzhou as of July 1, 2016. The flight will operate with the following schedule:
QR874 Doha to Guangzhou departing 2:30AM arriving 3:30PM (+1 day)
QR875 Guangzhou to Doha departing 12:55AM arriving 4:00AM
Qatar Airways will also launch nonstop daily A380 flights between Doha and Sydney as of September 16, 2016. The flight will operate with the following schedule:
QR908 Doha to Sydney departing 10:15PM arriving 7:15PM (+1 day)
QR909 Sydney to Doha departing 9:50PM arriving 5:20AM (+1 day)
In both instances the A380 will replace once daily Boeing 777-300ER service which is presently available in both markets. The flight to Sydney is actually a new one, as Qatar only launched their Doha to Sydney route as of March 2016.
Not only does this upgrade to an A380 represent a huge increase in capacity, but it also represents a very nice upgrade to the onboard product.
Unlike the 777, the A380 features a first class cabin, consisting of a total of eight seats, spread across two rows in a 1-2-1 configuration.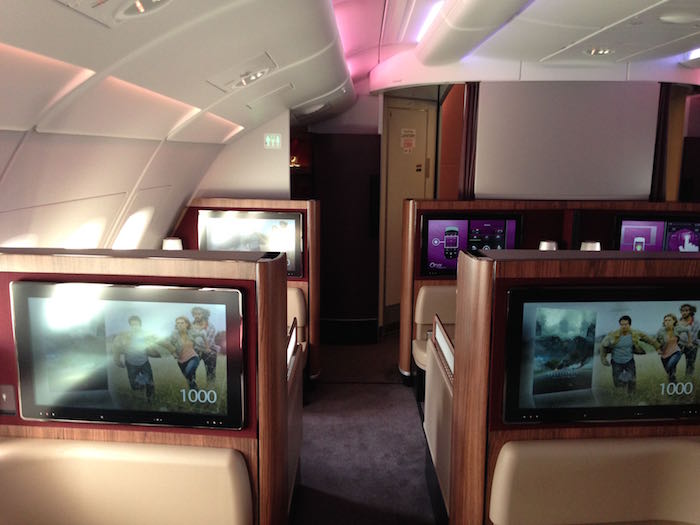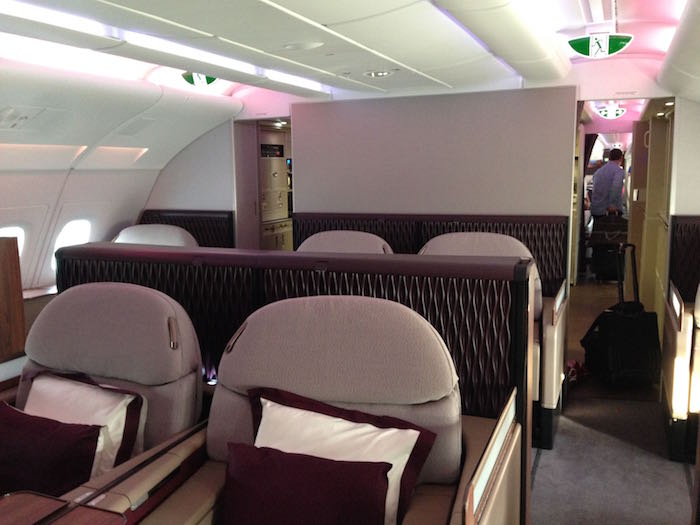 The A380 also has a great reverse herringbone business class product in a 1-2-1 configuration, similar to what Qatar Airways has on the A350.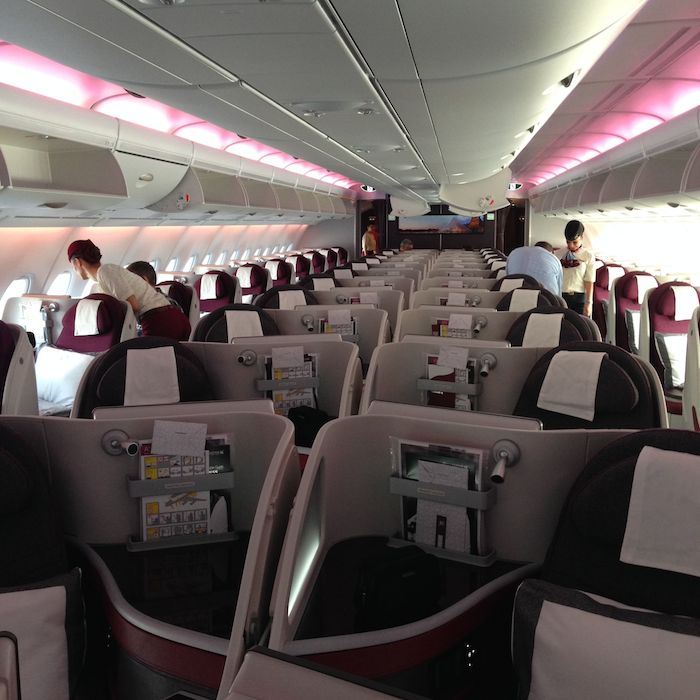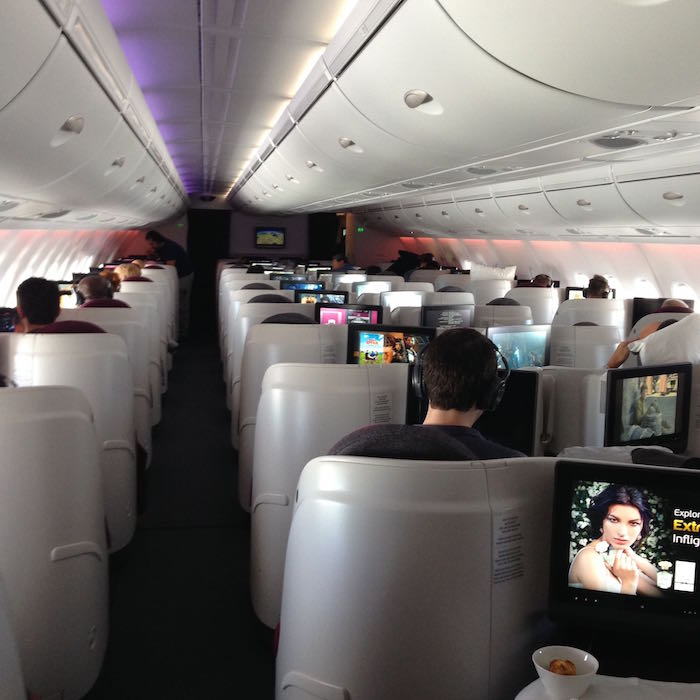 There's also an onboard bar on the A380, which I'd argue the nicest one in the sky.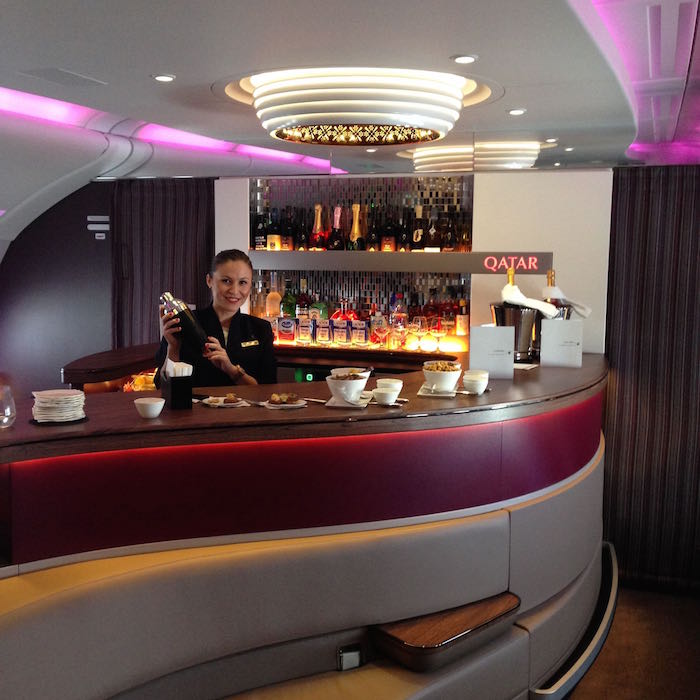 All of that is a huge improvement over Qatar Airways' 777 business class product, which is mediocre at best (Qatar promises they'll soon have a new "super business class" product on the 777, but we're still waiting).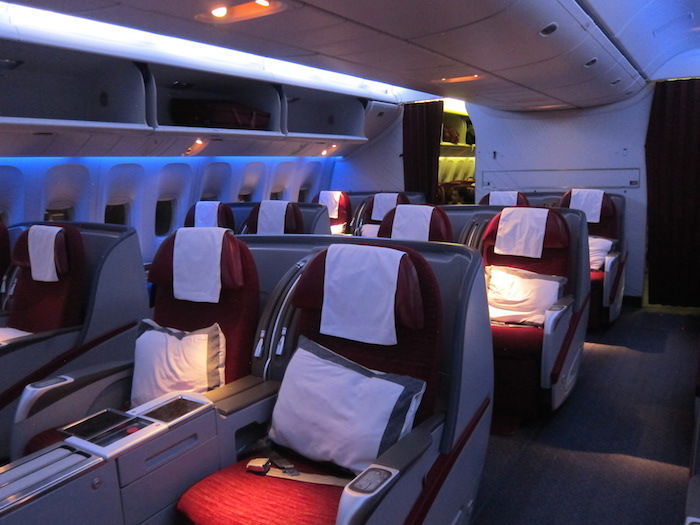 What's also extremely exciting about this aircraft swap is that Qatar Airways is making first class awards available on these flights. Qatar Airways seems to be making two first class award seats available on many of these new flights.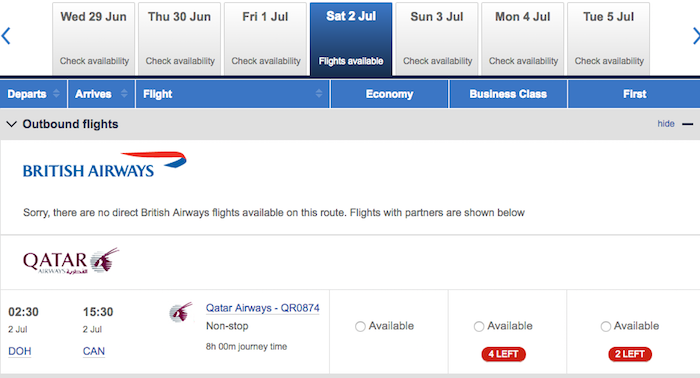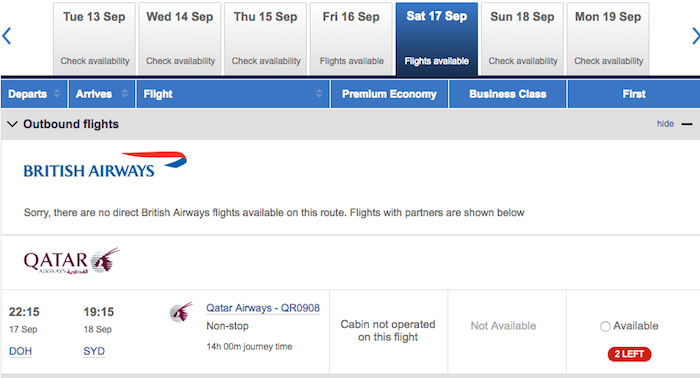 Unfortunately American recently devalued their award chart, which was the best way to book Qatar Airways first class awards. Even after the devaluation, their rates are probably still the best. As a reminder, one way travel on these new flights costs the following number of miles:
Doha to Guangzhou: 40,000 miles business class, 50,000 miles first class
Doha to Sydney: 80,000 miles business class, 100,000 miles first class
Europe to Doha to Guangzhou: 75,000 miles business class, 90,000 miles first class
Europe to Doha to Sydney: 85,000 miles business class, 115,000 miles first class
Bottom line
It's exciting to see Qatar Airways add more A380 destinations, and especially exciting to see them finally put an A380 on a longhaul flight. Previously the furthest Qatar Airways flew the A380 was London, which is a 7-8 hour flight. That's not long enough to enjoy a great product. This 14 hour flight to Sydney will be a much better way to experience Qatar Airways' product.
While the Sydney A380 service is no surprise, Guangzhou seems like an odd pick. That's not to suggest it isn't a high demand destination, but they only operate once daily service there. Furthermore, given how limited Qatar's A380 fleet is, I figured they'd choose destinations where they can really showcase the plane, and Guangzhou just seems like an odd pick for that.
What do you make of Qatar Airways' new A380 destinations?