Miles & points collectors in Australia should rejoice, as Qatar Airways has just announced that they're adding a daily flight between Sydney and Doha in 2016.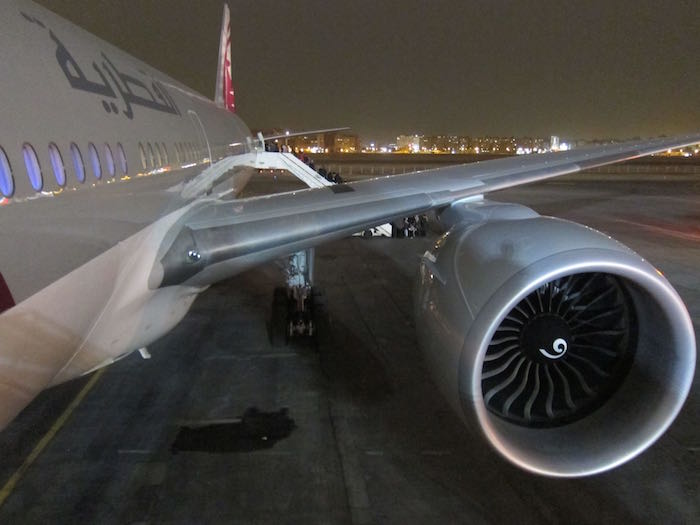 Qatar Airways will launch daily, nonstop, Boeing 777-300ER flights between Doha and Sydney as of March 1, 2016. The new flight will operate with the following frequency:
QR908 Doha to Sydney departing 8:10PM arriving 6:05PM (+1 day)
QR909 Sydney to Doha departing 10:20PM arriving 5:05AM (+1 day)
The ~7,700 mile flight is blocked at 13hr55min eastbound, and 14hr45min westbound.
The fact that Qatar Airways hasn't yet flown to Sydney puzzles many, given that they operate daily flights to Melbourne and Perth. It seems a bit odd to fly to those cities and not Sydney. The lack of service has an easy explanation, though — the Australian government just increased Qatar's rights to fly to Australia by 50%, from 14 weekly flights, to 21.
As of now, Qatar Airways' 777-300ERs feature fully flat beds in business class, with a total of 42 seats spread across seven rows in a 2-2-2 configuration. It's not the most modern business class product, though it is comfortable, especially when traveling with a companion.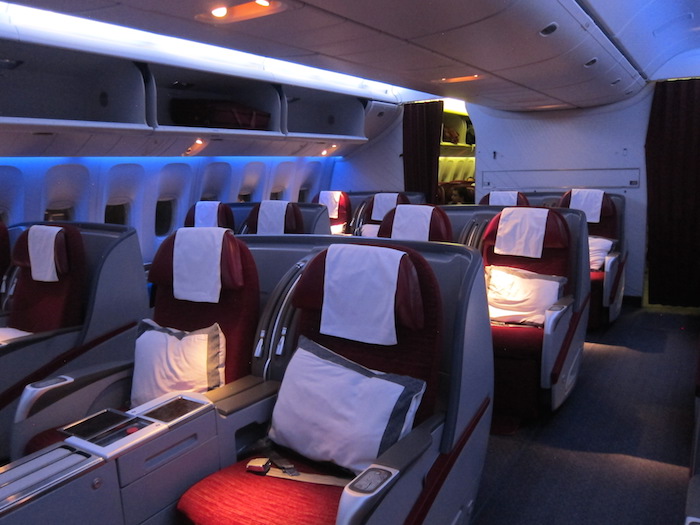 Qatar Airways has claimed for a while now that they'll introduce a "super business class," and when that happens, it should debut on the 777s.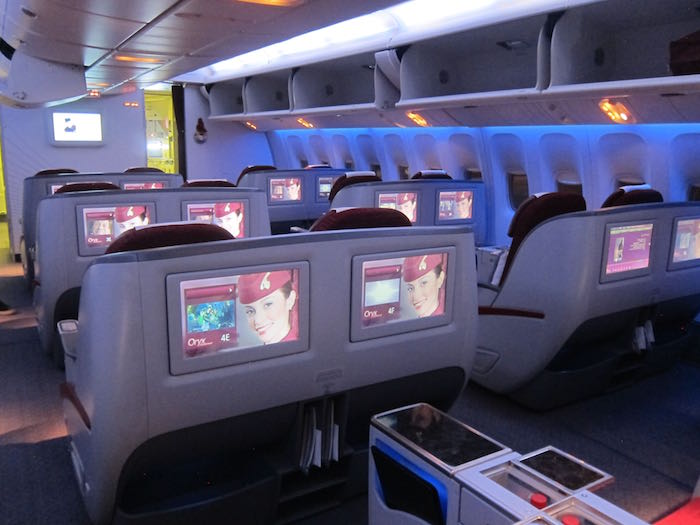 This new route should also be exciting for those with American AAdvantage miles, as American lets you route from Australia to Europe via the Middle East on award tickets, as long as you fly Qatar Airways. That might seem obvious and logical, but booking a similar award ticket for travel on Etihad Airways would require two separate awards.
American AAdvantage charges the following one-way for awards originating in Australia:
Australia to Middle East: 30,000 miles economy, 45,000 miles business
Australia to Europe: 45,000 miles economy, 60,000 miles business
The new flight is bookable, though as of now I'm only seeing economy award space, for the most part.
I suspect we'll see considerably more business class award space soon, as Qatar Airways does make four business class award seats available per flight pretty regularly.
Bottom line
This is an exciting, logical route for Qatar Airways to launch, given their new rights to operate more flights to Australia. While Emirates is by far the largest of the "big three" Gulf carriers, Qatar Airways is undergoing some exciting expansion over the coming year, including adding new flights to the US.
Are you excited to see Qatar Airways' new flight between Sydney and Doha?