Just a short while ago I wrote about Qatar Airways' incredible business class fares for travel originating from Ho Chi Minh City. There are business class fares of just a few hundred dollars to all over the world.
While I'm no stranger to crazy routings, often I'm conflicted about whether or not to take advantage of promotions that require positioning, since they sort of ruin the economics of these otherwise great deals. However, it has been a while since I've taken advantage of a truly crazy fare, so I couldn't turn down this opportunity.
What did I decide to book? Ho Chi Minh City to New York, since Qatar Airways says they'll be flying the Qsuites to New York by September. However, it's all speculative at this point:
Qatar Airways is notorious for being delayed when it comes to this stuff, so I wouldn't count on Qsuites flying to New York by September; I'd leave some buffer, and count on October or November (or so) instead
We don't know which of the two daily frequencies will feature the reconfigured 777 (though I've speculated)
What I decided to do was split the difference, and book one direction on the 777-300ER frequency, and one direction on the A350 frequency. My guess is that the 777-300ER with Qsuites will be swapped in for the current 777-300ER frequency, though I could be wrong. Hopefully I'll get to do a head-to-head comparison of the Qsuites and Qatar's excellent A350 business class product.
This is a crazy deal, though nowadays I try to be more rational and think of the positioning costs. However, in this case I just couldn't say no, given not only the great mileage earning potential, but much more importantly, the prospect of flying Qsuites.
By my math, this roundtrip will earn the following when credited to American AAdvantage:
31,299 elite qualifying miles
20,866 redeemable miles (45,905 redeemable miles if you're an Executive Platinum member)
4,173 elite qualifying dollars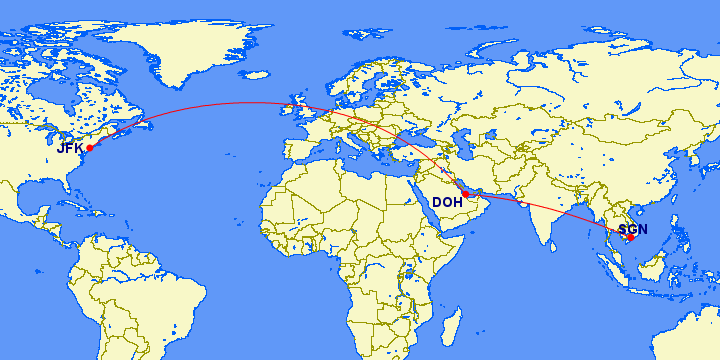 While I'm sure most would initially assume these fares are a mistake, it's interesting that this is specifically marketed as a "Business Promo" and the fare is in gold as a "Golden Ticket" opportunity. It's one thing when an airline accidentally leaves off a zero and makes full fare first class cheaper than discounted business class, but this is different.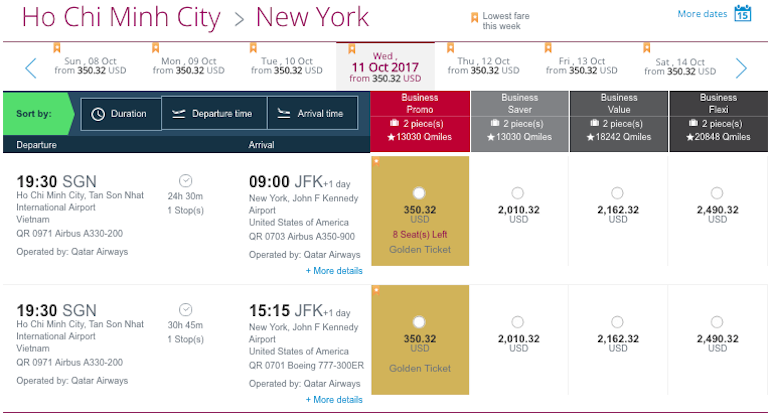 On top of that, Qatar Airways said on Twitter yesterday that they had a "small surprise" for anyone who wanted to experience the world's best business class.
Want to experience the World's Best Business Class? We've got a small surprise for you tomorrow. Stay tuned! pic.twitter.com/dD1OayyHHy

— Qatar Airways (@qatarairways) July 30, 2017
If this fare isn't intentional, they've sure mislead people into thinking so!
Are you booking one of these crazy Qatar Airways fares?