Qantas has long done a great job with lounges, and that trend is continuing even in the coronavirus era.
Airline lounges are starting to reopen
As the coronavirus pandemic started, many airlines started to close lounges for a couple of reasons:
Travel demand plummeted, so there wasn't much demand for lounges
Updated protocols were needed in order to keep guests safe, since things like buffets and bars are no longer appropriate, and in some places are even banned
We've started to see some lounges reopen, with very different protocols than before. For example, in mid-May I wrote about the reopening of the Aspire Lounge Zurich, where a trolly will be rolled around with drinks and snacks, as if you're on a plane.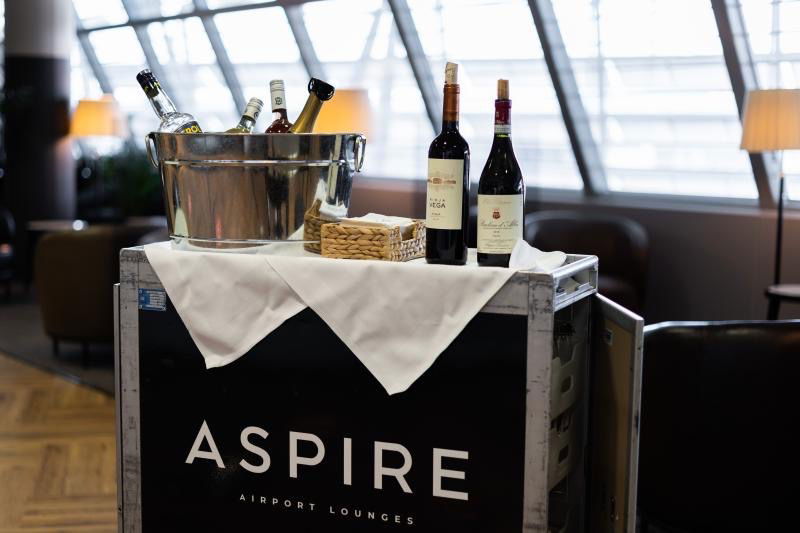 Some American Airlines Admirals Clubs also reopened within the past week, with very limited offerings. The lounges are essentially offering guests snack boxes you might otherwise find for purchase in economy onboard a flight, as well as drinks from the bar in plastic cups.
@AmericanAir great job for being first day for Admirals Club. This is what you get. Not bad. You drink what you want. DFW A23 Lounge. Thanks AA pic.twitter.com/bLFvY9D1RZ

— World Traveler (@Worldhopping) June 22, 2020
Qantas Clubs start to reopen on July 1
Qantas lounges have been closed for over three months now. They first closed as of March 23, due to government restrictions that shut down most domestic and international flying.
Qantas will be opening 11 of 35 domestic lounges as of July 1, 2020, based on the relaxing of state-based restrictions and an increase in domestic capacity.
As you'd expect, some changes will be made to the lounge experience:
The number of guests will be capped to comply with state-specific restrictions on indoor gatherings
The food selection will be changed
Disposable coffee cups will be offered
There will be sanitizing stations and additional cleaning protocols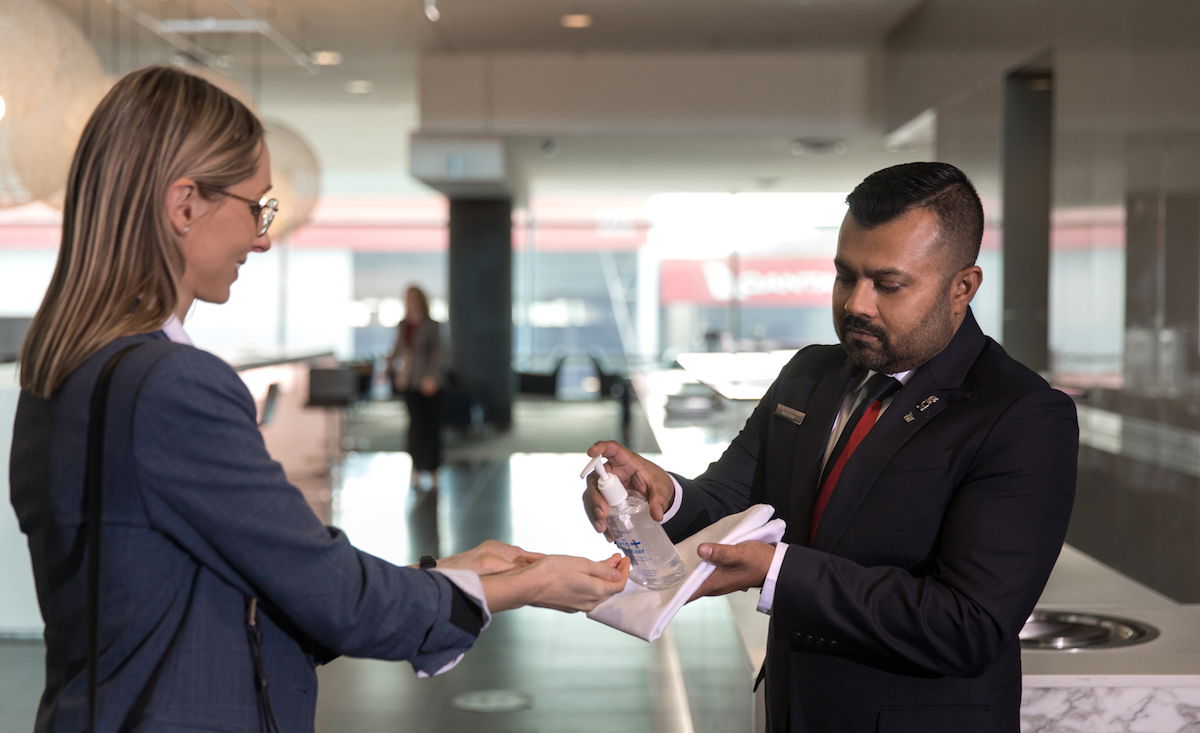 How are Qantas Clubs changing?
What should guests expect in terms of food & drinks at Qantas Clubs? There will be a hosted all-day snacking station, replacing the previous self serve buffet. In other words, you can still look at what's on offer, but someone will handle the dishes for you.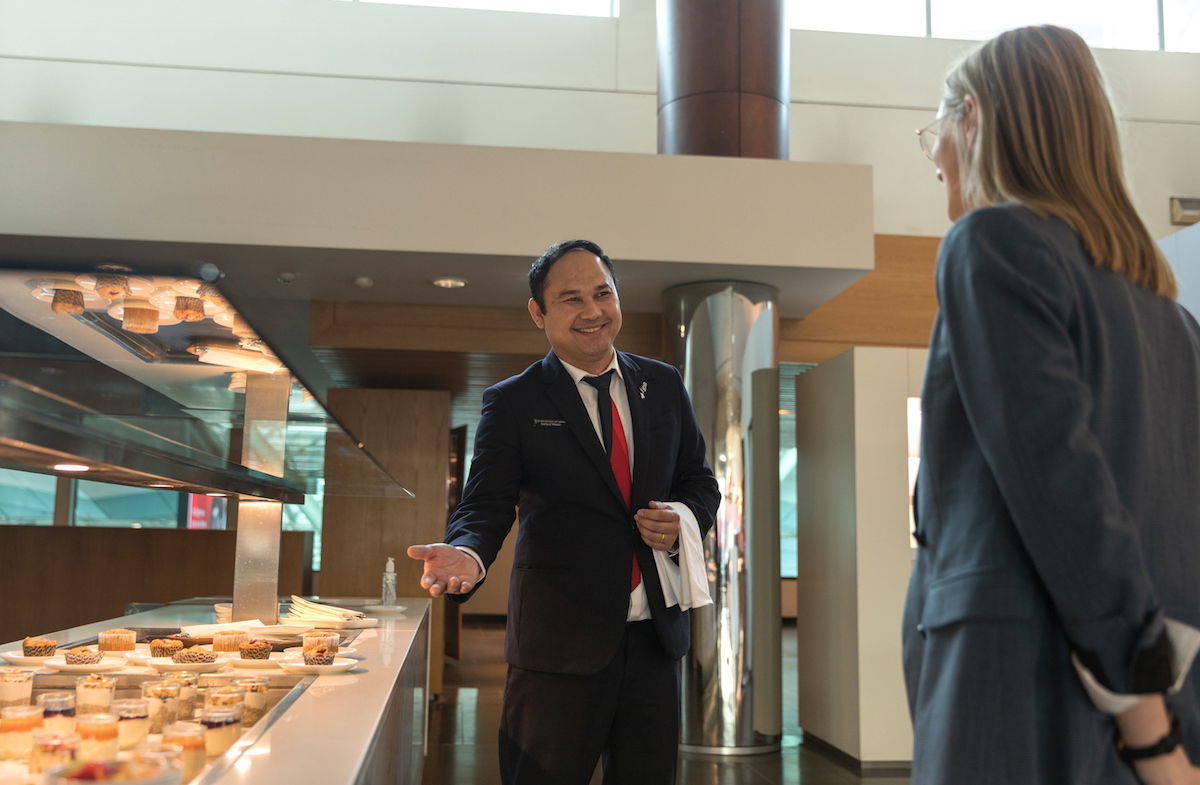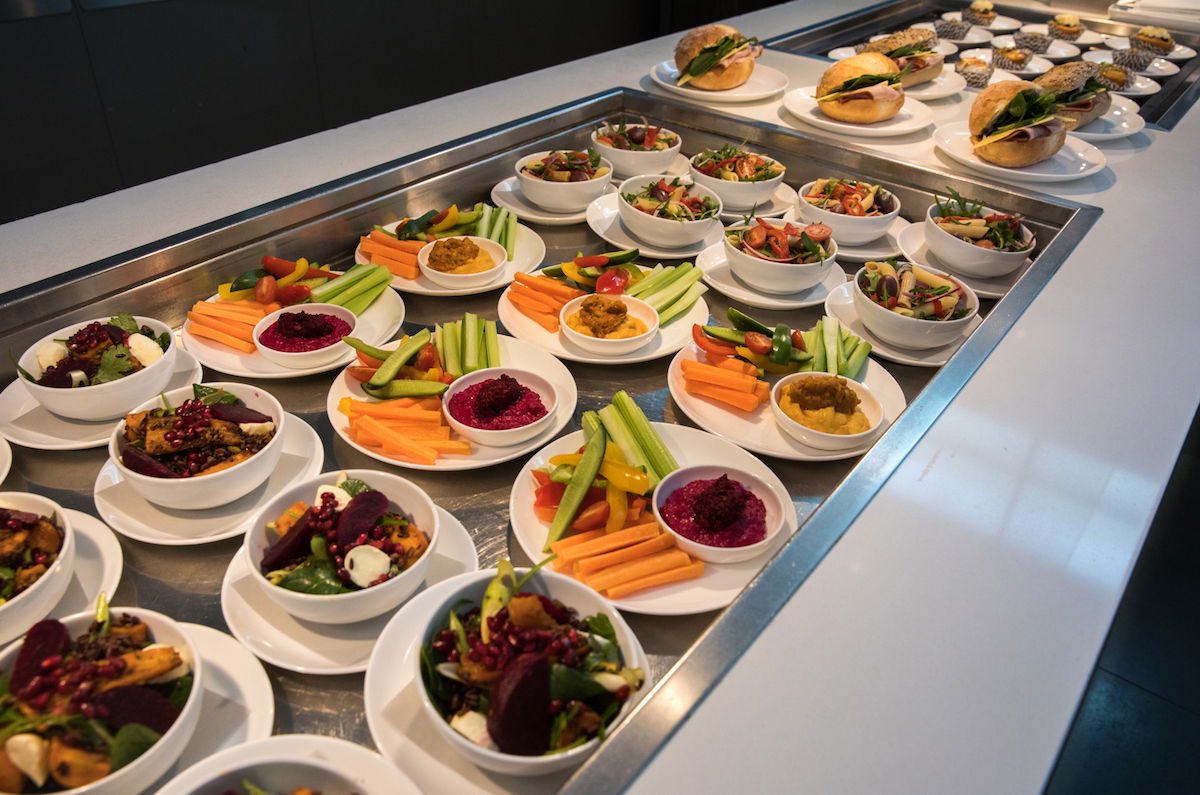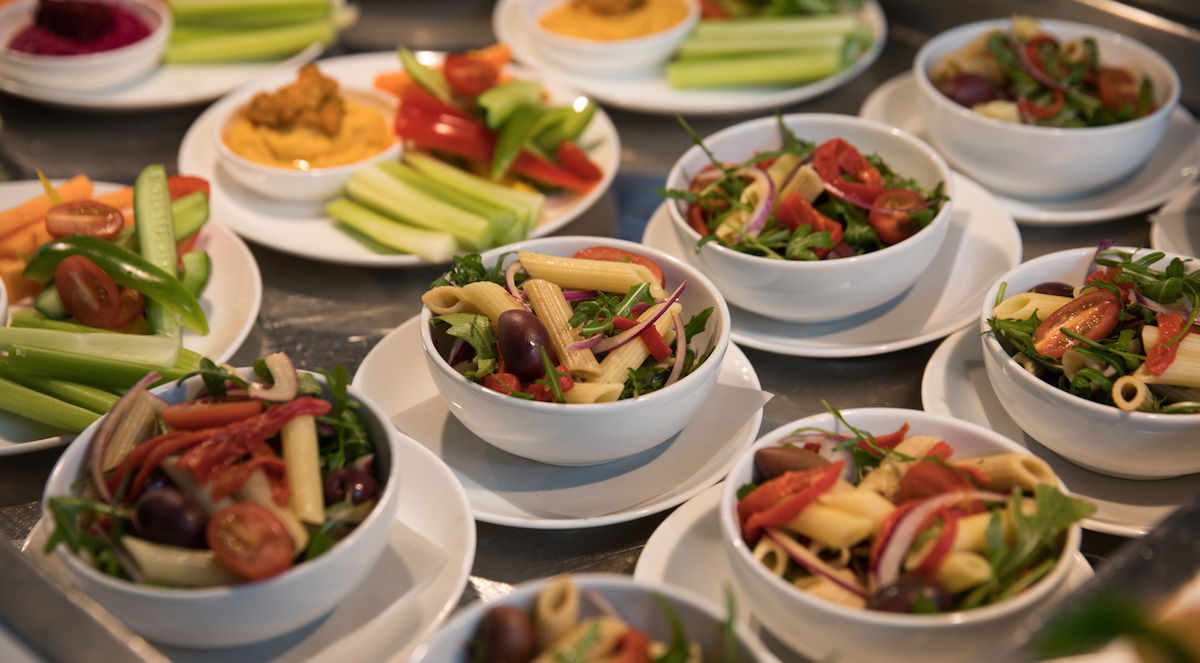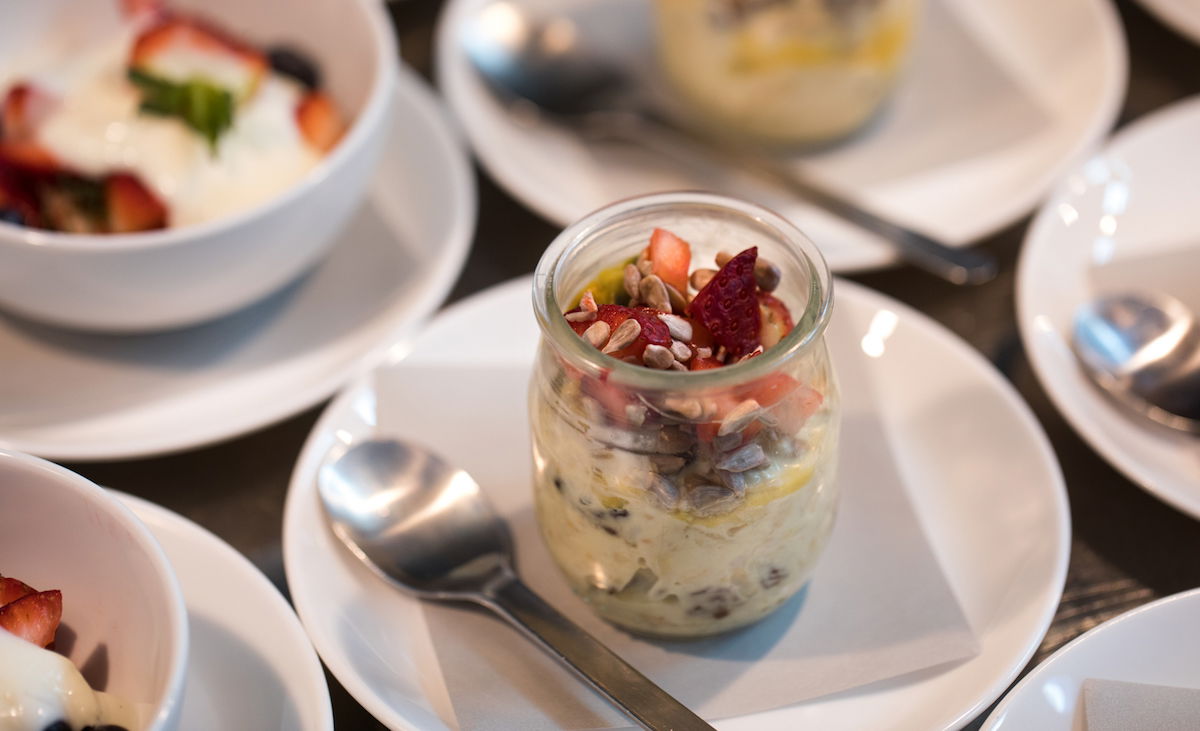 If something like this were to be offered in the US you'd hope the food would be a lot less "exposed," but then again, coronavirus is way more under control in Australia.
On top of that, staff will pass through the lounge with a tray service, including a selection of popular items, which will be change daily. This could include dishes like:
Roast field mushrooms, kale and cheese tarts with tomato relish
Bacon and egg rolls
Bacon, chili and parmesan frittatas
Blackberry cheesecakes
Carrot and pecan cakes with cream cheese frosting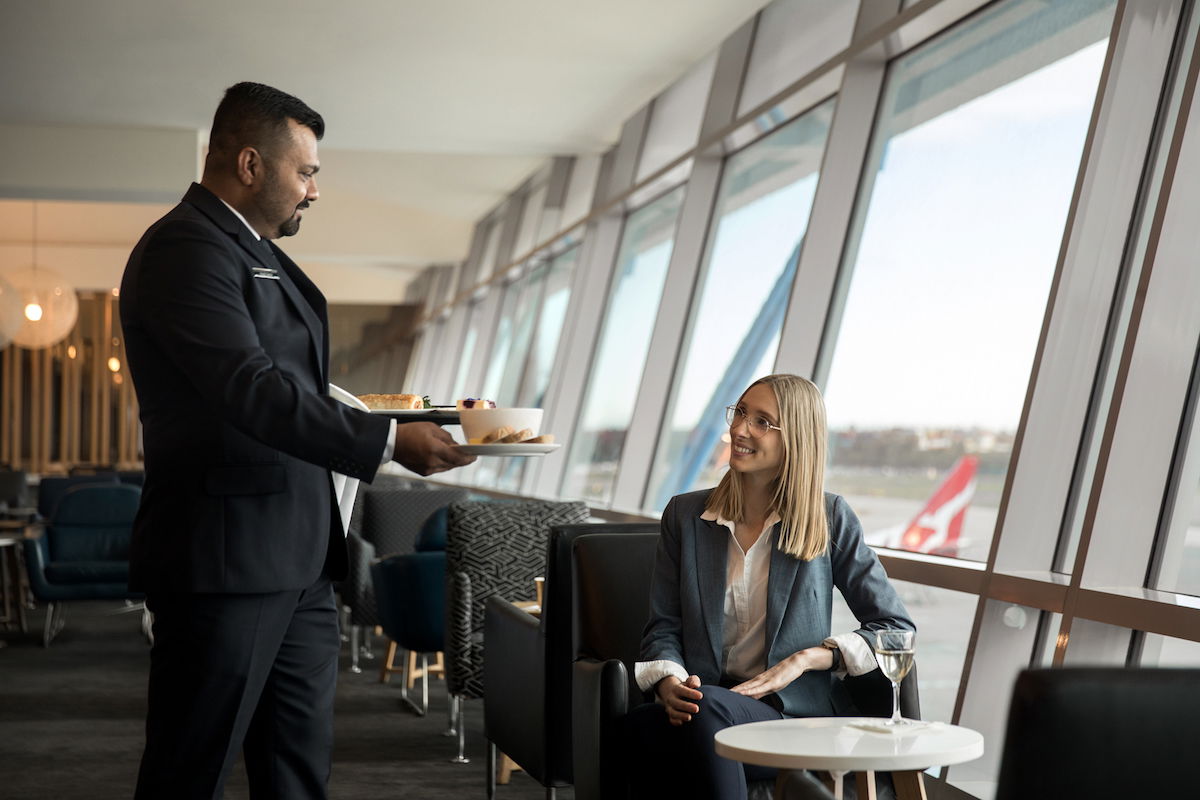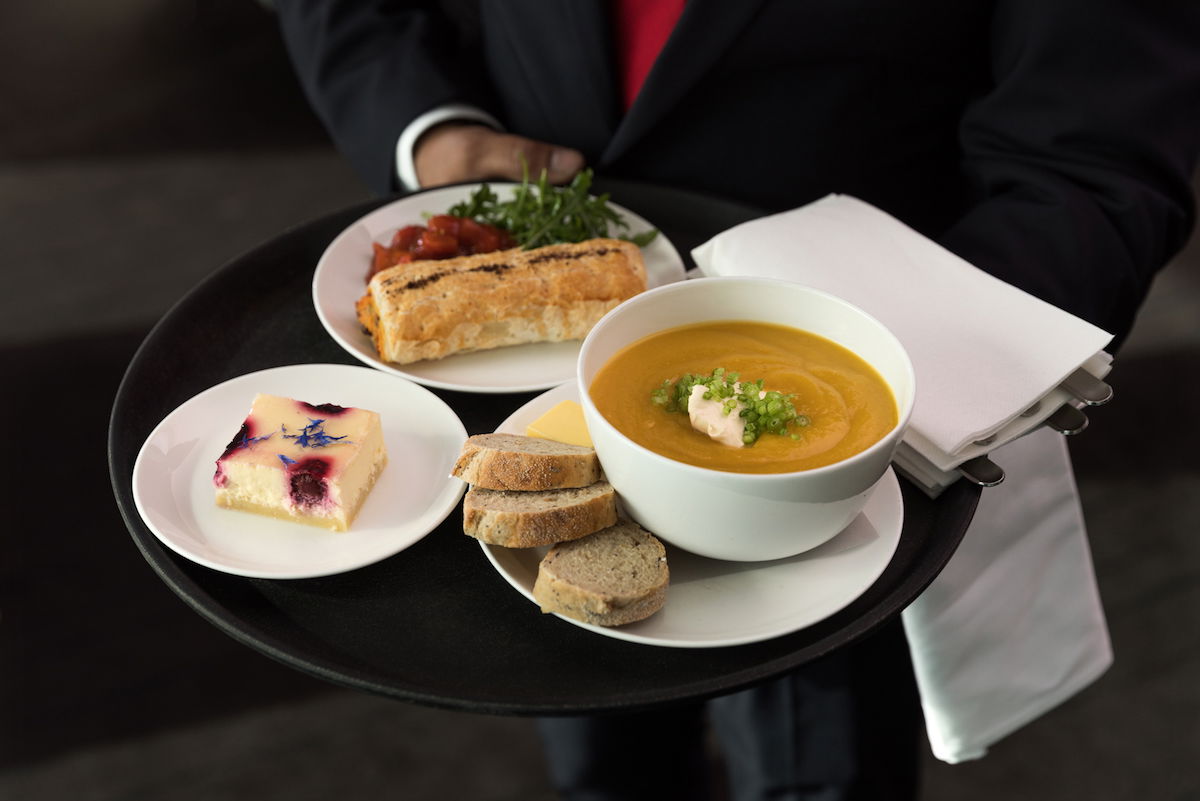 A full bar (including wine, beer, fresh juice, etc.), along with a barista coffee station, will be available as usual. While coffee will be served in disposable cups, all other drinks will be served in glassware.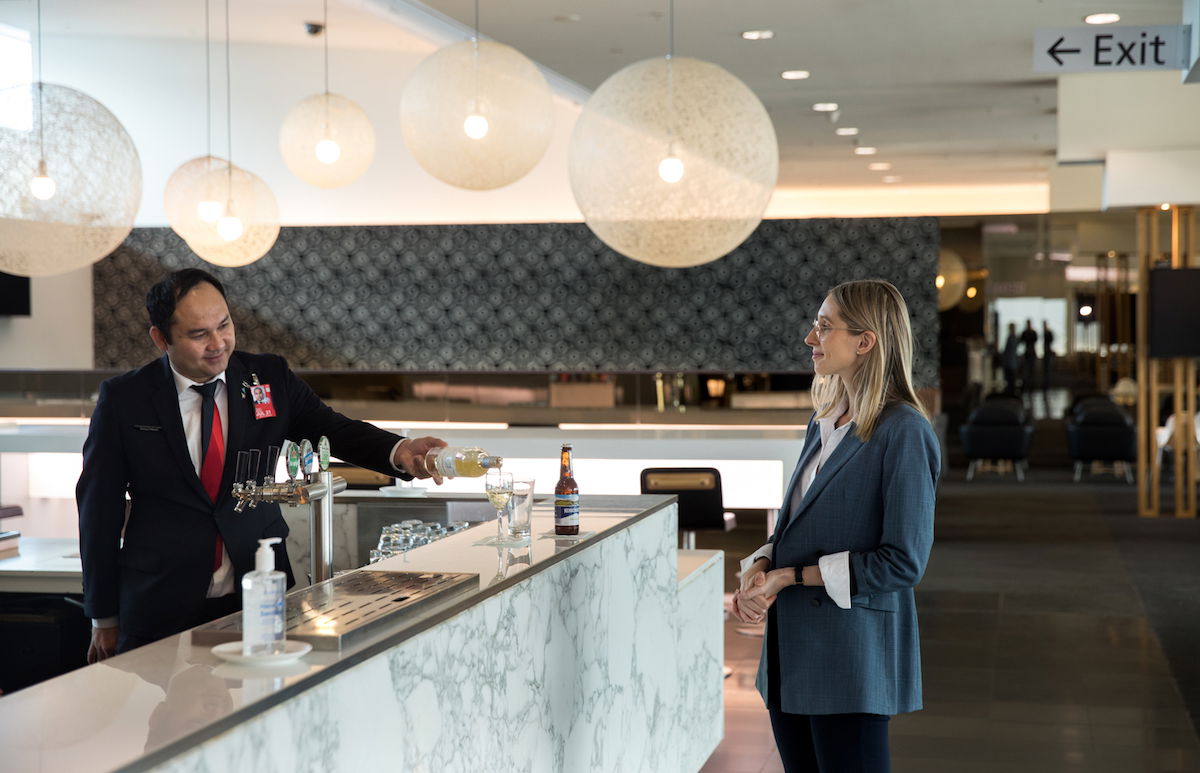 As Qantas' Chief Customer Officer, Stephanie Tully, describes the changes to the lounge experience:
"This is a new world for everyone as we introduce and evolve our services to the new travel climate, but we're very confident that we can make this work well for our people and our customers.

Some initiatives will become the norm while others such as capacity restrictions will ease as time goes on. We haven't ruled out a return of the buffet, toastie and pancake maker in the future or the reintroduction of self-serve beverage stations when restrictions ease, in the meantime, we are hopeful Qantas customers will enjoy the extra personalised offering."
Bottom line
Obviously it makes a lot of sense for precautions to be taken as lounges start to reopen, and I also recognize that it's tough to perfect the process overnight.
That being said, Qantas' lounge reopening plan really impresses me, because I feel like as a customer there aren't really any compromises being made here. Heck, I prefer this to the old offerings. There's still the same drink selection as before, there's a staffed buffet with pre-plated food, and they pass around with substantial snacks as well.
That's quite a contrast to American handing out snack boxes in Admirals Clubs and calling it a day (though in fairness, Admirals Clubs weren't as good as Qantas Clubs before this all started, so I wouldn't expect them to be as good after).
Are you as impressed by Qantas' lounge reopening plan as I am?