While it's hardly the most important development in the airline industry right now, I still think it's an interesting topic that's worth discussing.
How will airport lounges change due to COVID-19?
I saw a story a couple of days ago about how Royal Caribbean will eliminate traditional buffets once cruising resumes. Cruise ships without buffets? Can it even be considered a cruise at that point?!?
Similarly, I think it's safe to assume that airport lounges will have to modify their self serve food and beverage options, at least while this pandemic continues to be a thing impacting our daily lives (which is likely to be the case for a long time).
The directions that airport lounges could go
The way I see it, there are four ways that airline lounges that typically use buffets for food & drink service could change in this new era.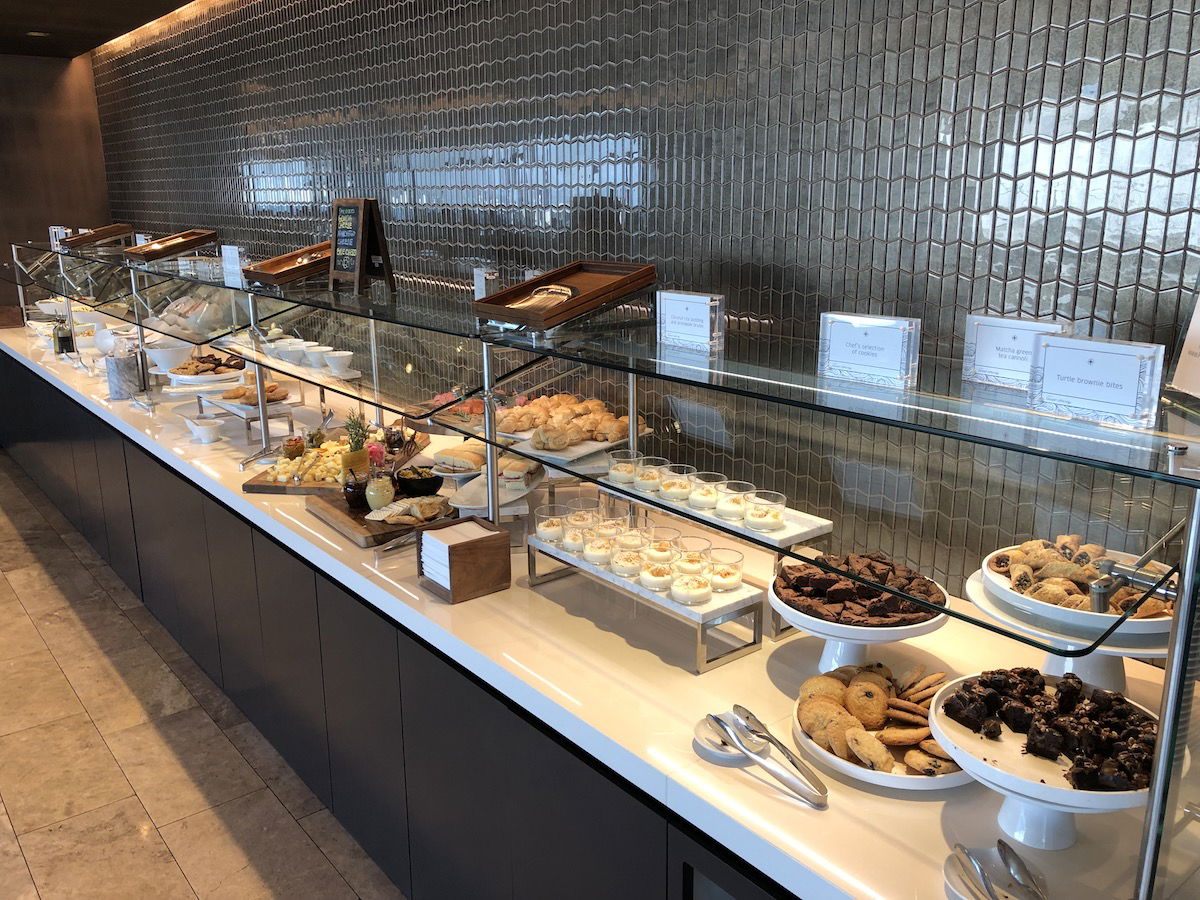 United Polaris Lounge buffet
I'd say they're as follows, ranked from the option that requires least effort to the option that requires most effort:
We've seen a lot of lounges emphasize fresh food, but we could see a shift back to packaged snacks, like cookies, chips, etc.
We could continue to see buffets, but each item is individually portioned and covered, so that you're not serving yourself from a "shared" tray
We could see lounge attendants roaming to provide service, so that there's no longer a self serve option
We could see more a la carte dining in premium lounges
For the first two options, I wonder if that would be considered "safe?" While no one else can touch the food you're going to eat, they can touch the containers or packages you're eating out of, and that seems to come with some risk.
I think that last option is an especially interesting one. Some of the best business and first class lounges offer proper a la carte dining. My expectation is that airlines will do a significant amount of cost cutting in the coming years, though I actually think we could see some more investments in a la carte dining in lounges.
For example, United Polaris Lounges are known for offering a la carte dining. My initial thought was that I could see United cutting this because I think we'll see a lot of cost cutting, but then in light of the current pandemic I think this might just have to be emphasized more than ever before.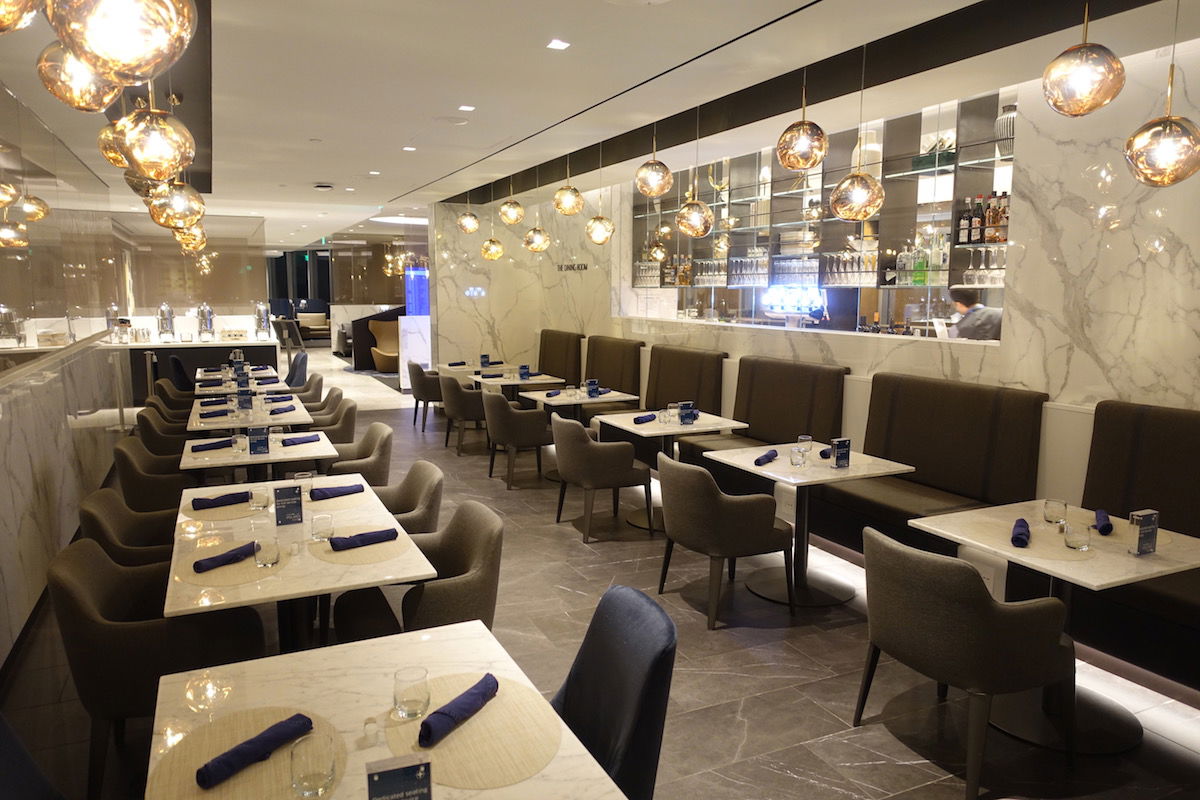 United Polaris Lounge a la carte dining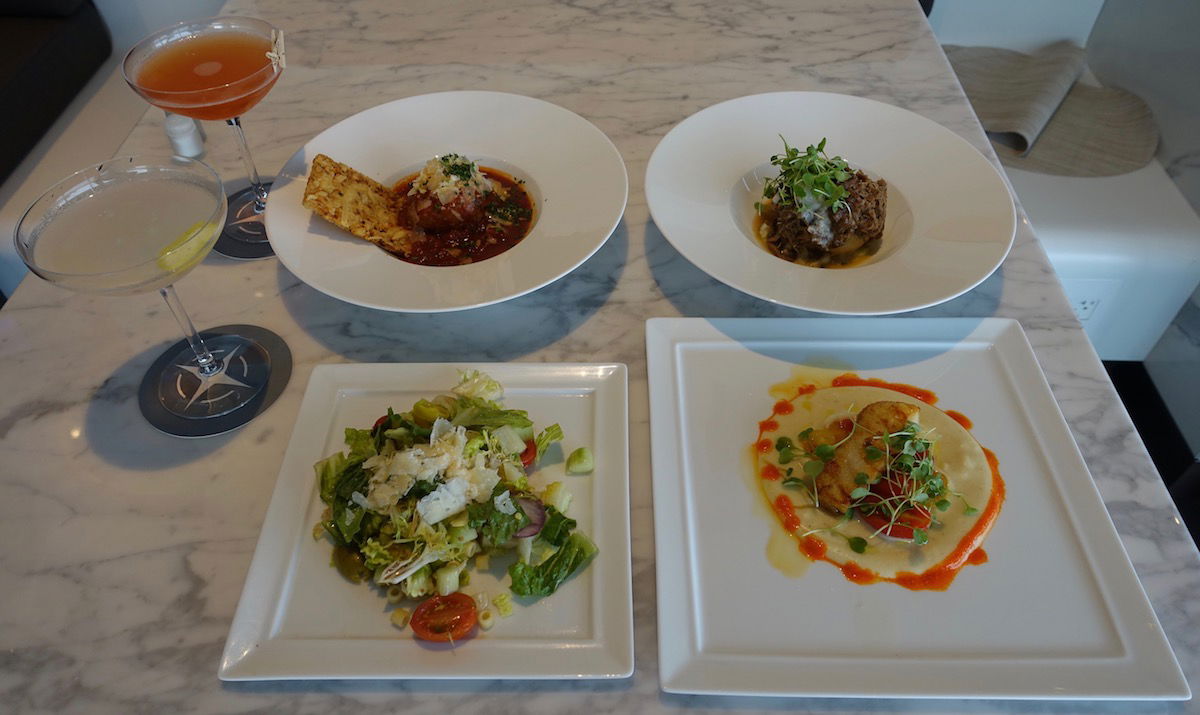 United Polaris Lounge a la carte dining
Could we see new lounge access restrictions?
With a focus on social distancing, including while sitting, could we see airlines use this as a convenient excuse to add further restrictions on lounge access?
Some lounges are so crowded that every seat is taken, so I assume we could see capacity reduced. Will this be taken care of just by reduced demand for travel, or will we see more?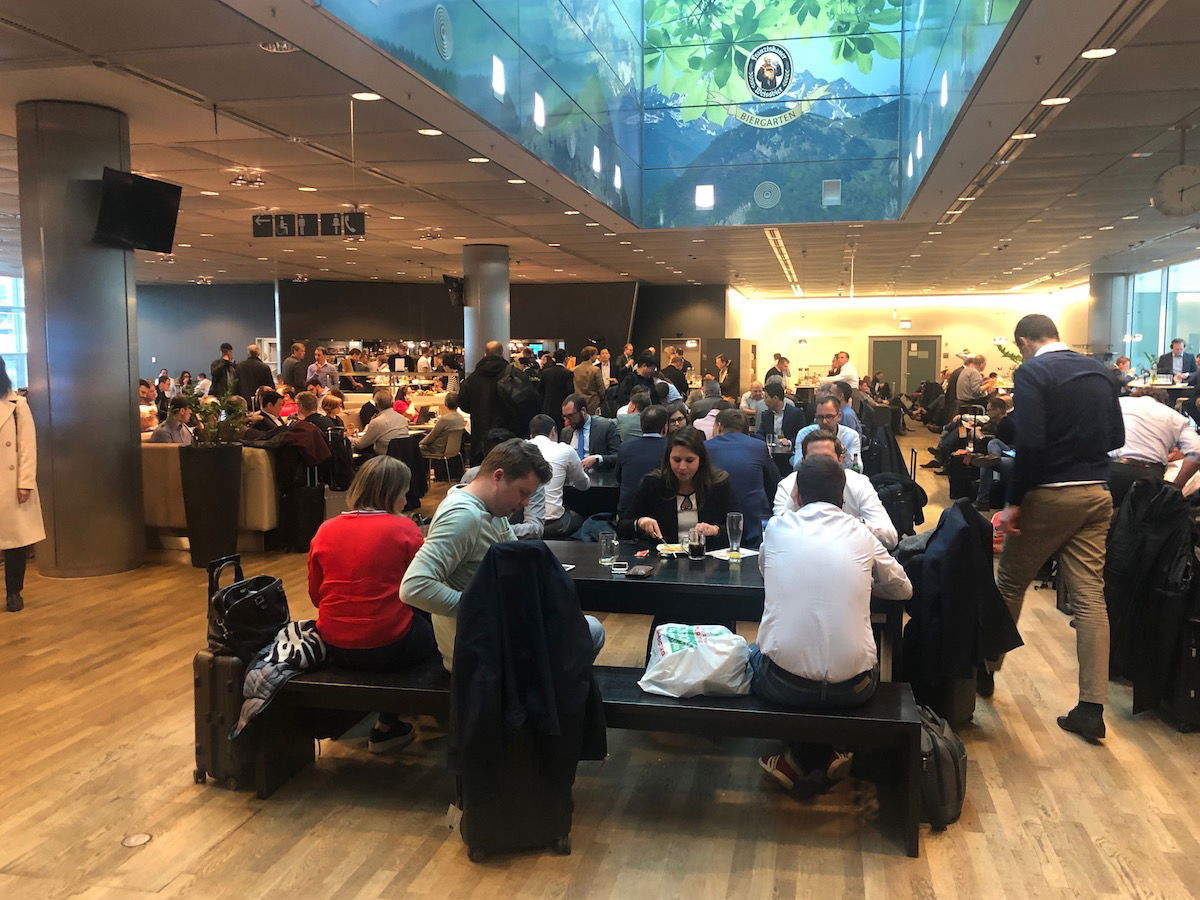 No social distancing in this Lufthansa lounge
This lounge gives us a hint of the future
As noted by Head for Points, the Aspire Lounge Zurich has just reopened. Aspire operates lounges all over the place, and they've outlined how service in the lounge will be changing going forward:
The lounge will have reduced capacity so that they can have six feet of physical distancing between tables and seating areas throughout the lounge
There will be a maximum of two guests per table
All employees will be wearing personal protective equipment, including gloves and a face mask
Staff levels will be reduced to avoid crowding
A new and more frequent cleaning schedule will be introduced
There will be no buffet service, as all food and beverage offerings will be served from a waiter via an aircraft meal trolley until further notice
Drinks will include water, juice, soft drinks, coffee, tea, red wine, white wine, gin & tonic, and whiskey (ironic that they show a picture of champagne, even though that's not on the menu)
Cold snacks will include mini-sandwiches, mini-appetizer, vegetables dip, and a selection of sweets; they'll be well packed and protected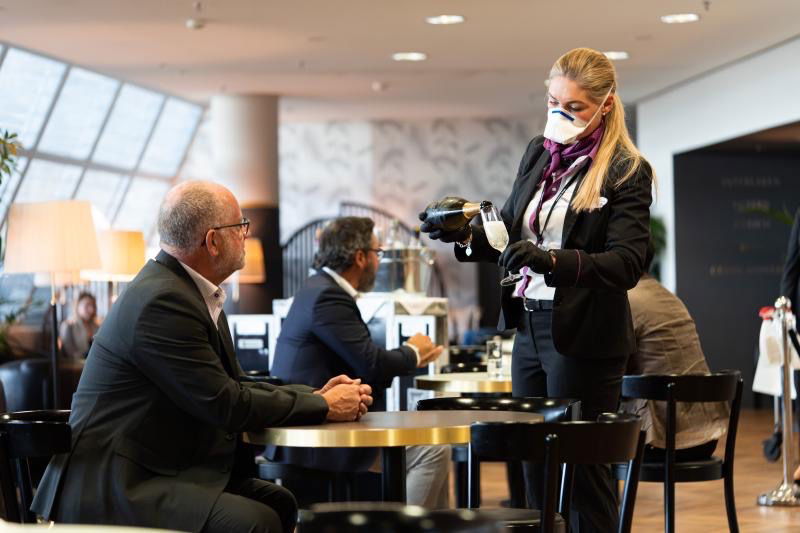 Aspire Lounge employees will wear PPE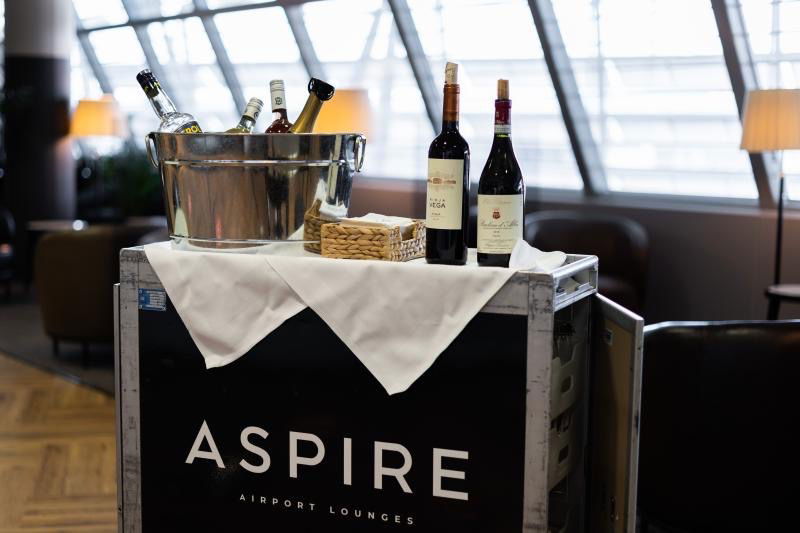 Aspire Lounge service will be via aircraft trolleys
Bottom line
It's probably going to be a new era when it comes to service in airport lounges. Don't expect any traditional buffets until this pandemic is over (at the earliest).
Personally I suspect many lounges will switch to packaged snacks and buffets with individually portioned dishes, with supervision from a lounge attendant. Then I think we'll also see some lounges adapt to the Aspire Lounge concept, where all service is via a trolley. I suppose this system can be good or bad depending on how you look at it.
It would be nice if we saw more lounges adopt proper a la carte dining, but that seems unlikely at this point, as airlines look to cut costs.
What are you expecting from airline lounge offerings going forward?