Introduction: Emirates, Etihad, Qatar Economy Class Showdown
Review: Zurich Airport Observation Deck
Review: Emirates A380 And 777-300ER Economy Class Zurich To Dubai To Delhi
The Delhi Airport Ground Experience
Review: Air India 747-400 First Class Delhi To Chennai
Review: Jet Airways 737-800 Economy Class Chennai To Mumbai
Review: Qatar Airways 777-300ER Economy Class Mumbai To Doha To Beirut
Transiting Beirut Airport On Separate Tickets
Review: Etihad Airways 787-9 And A320 Economy Class Beirut To Abu Dhabi To Muscat
Review: Premier Inn Abu Dhabi International Airport
Emirates Vs. Etihad Vs. Qatar – Who Has The Best Economy Class?
---
After landing on Etihad from Beirut, I made my way through immigration toward the Premier Inn. After spending the last two nights on economy class flights, I was beyond excited to sleep in a real bed.
It was a long walk from arrivals to the hotel. The signage was good, at least.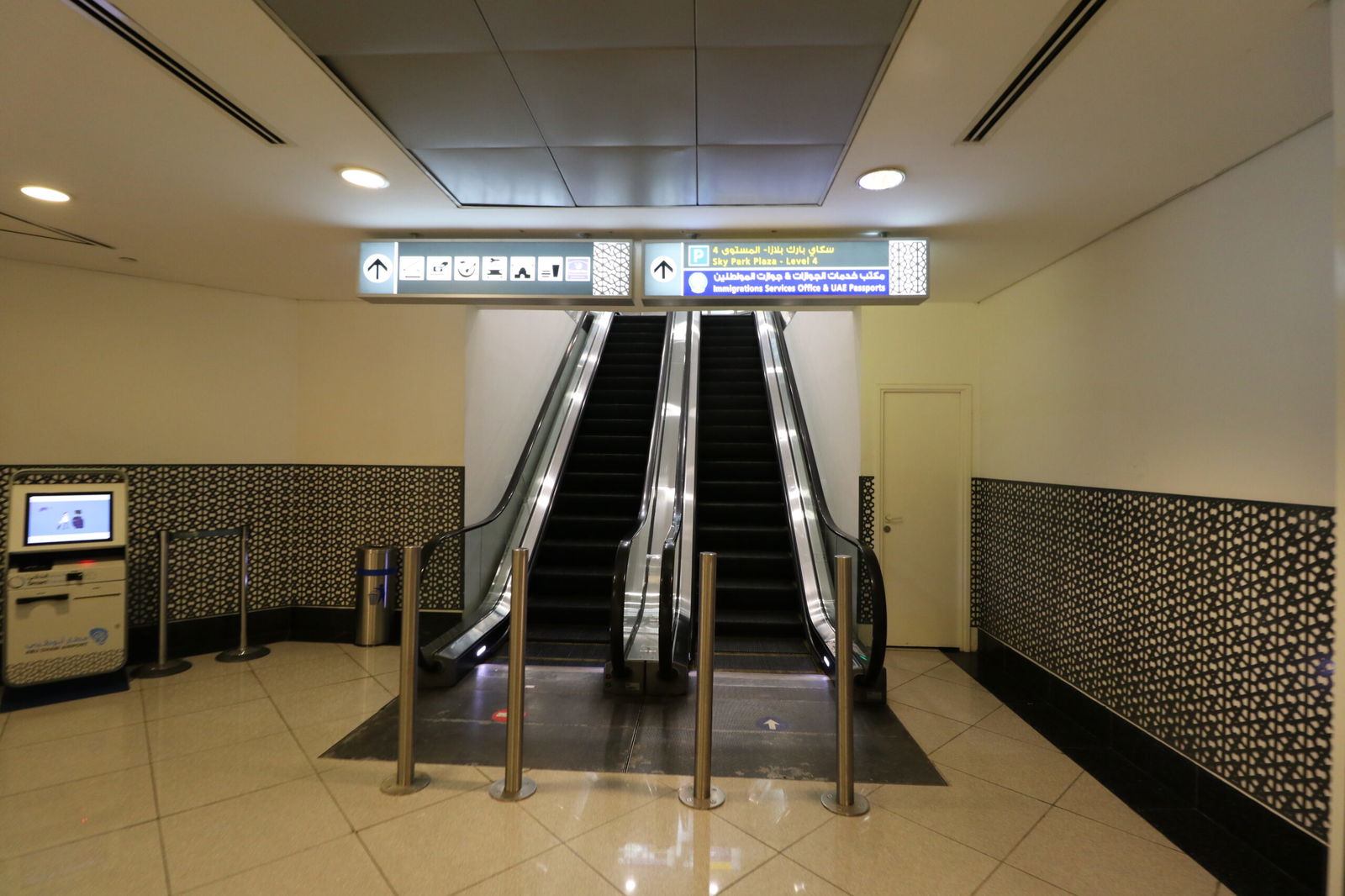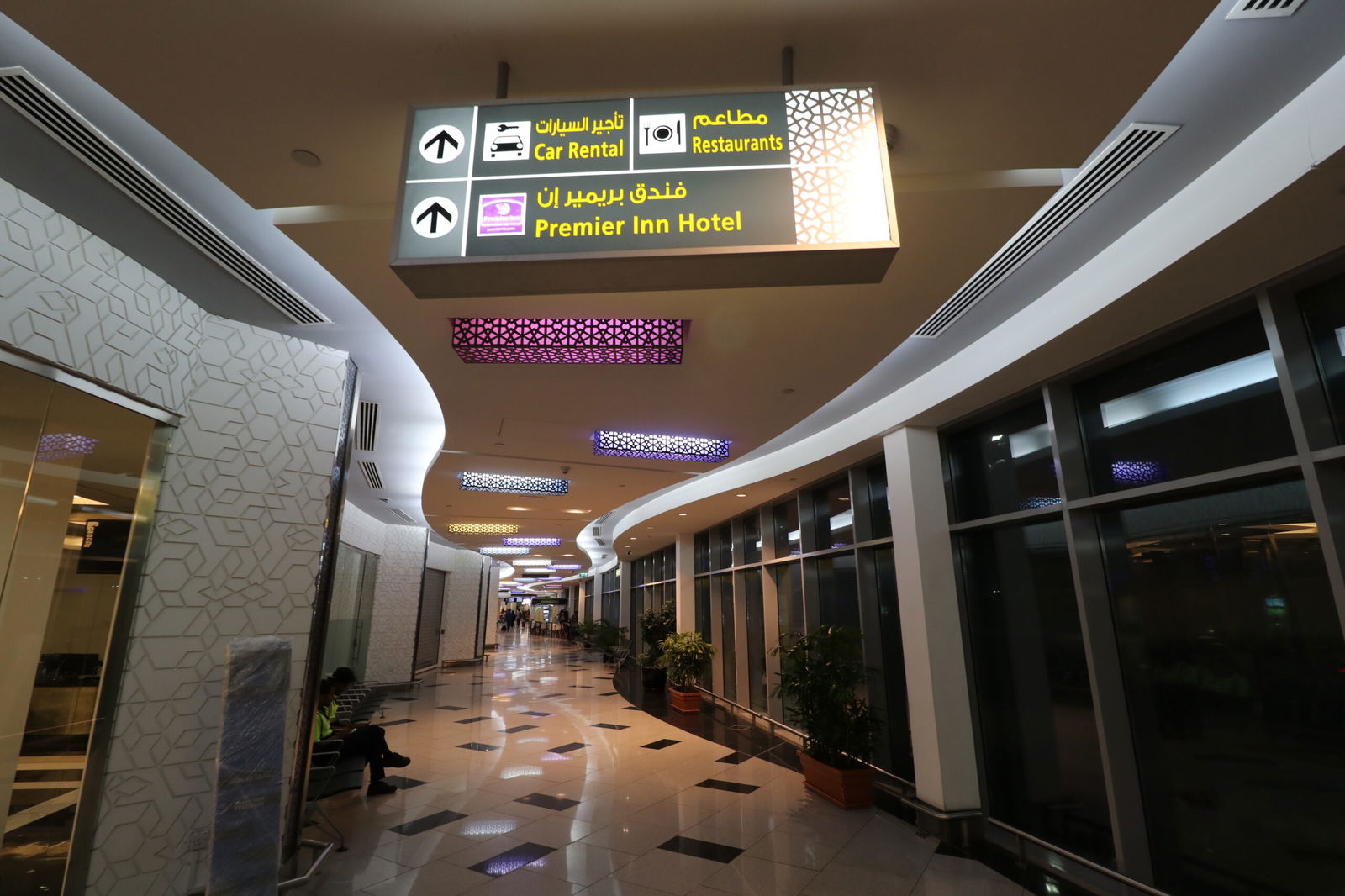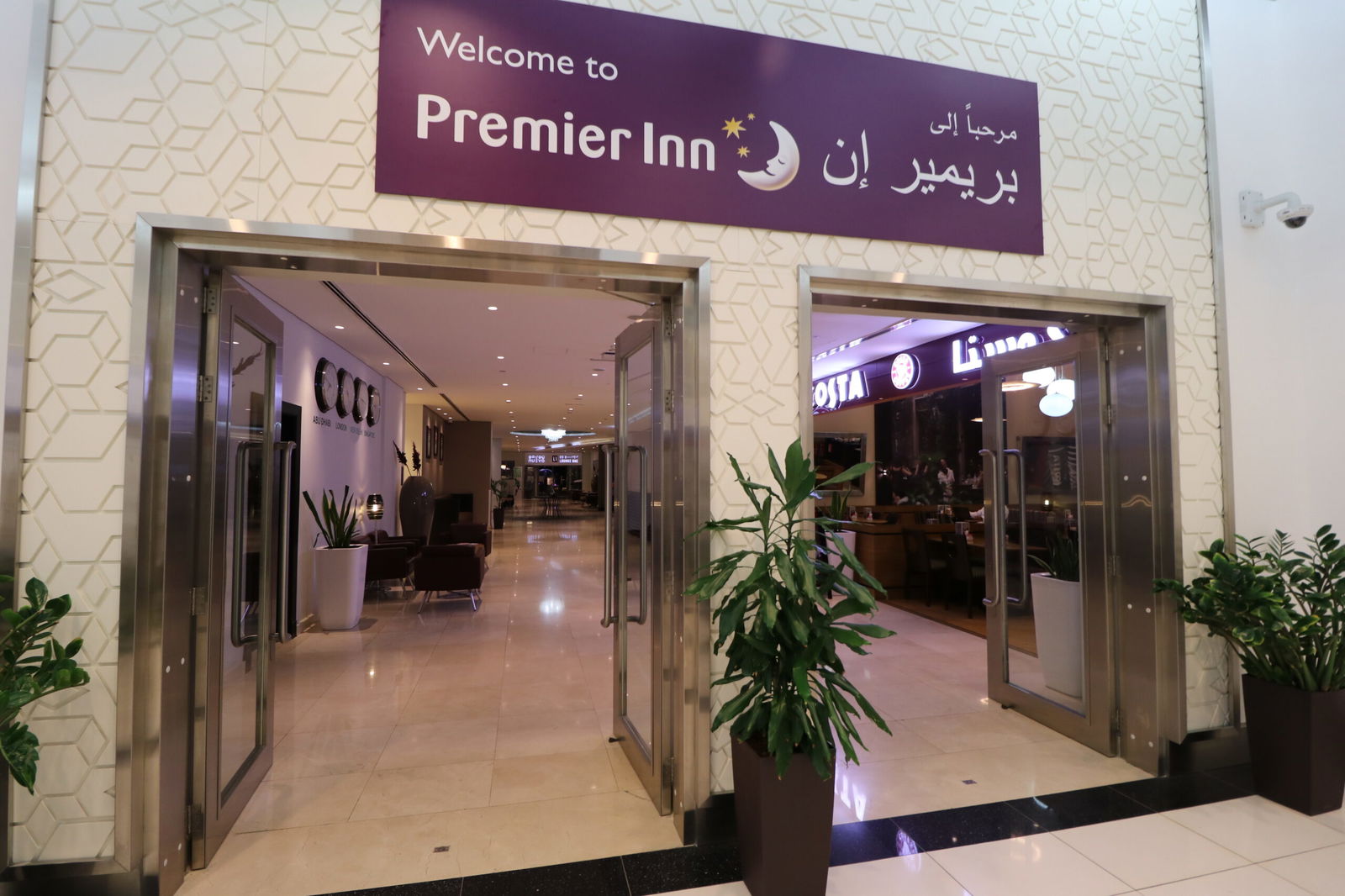 The lobby was simple, as you'd expect at an airport hotel. Besides a few chairs, there was a restaurant called Nuevo and a Costa.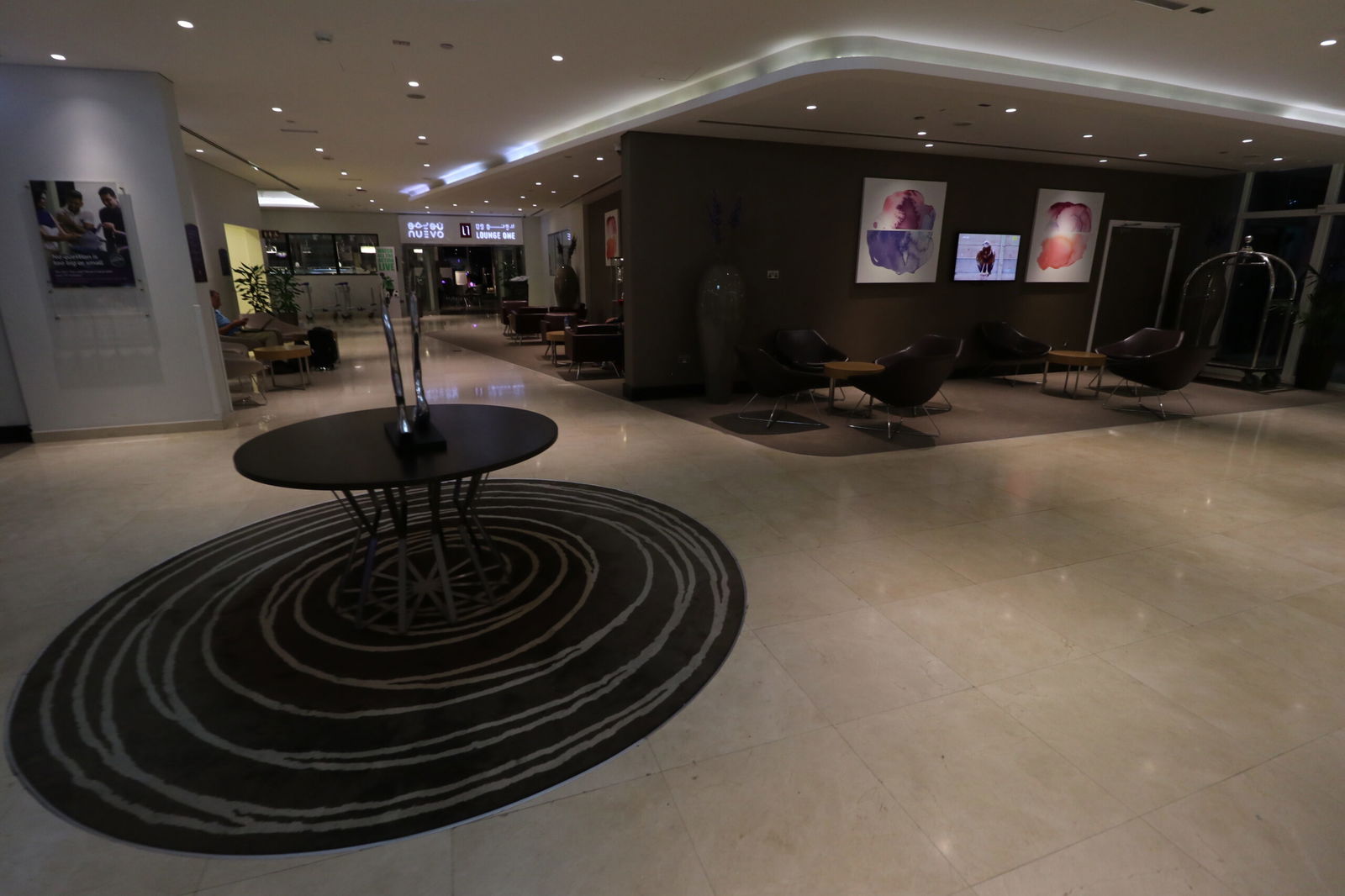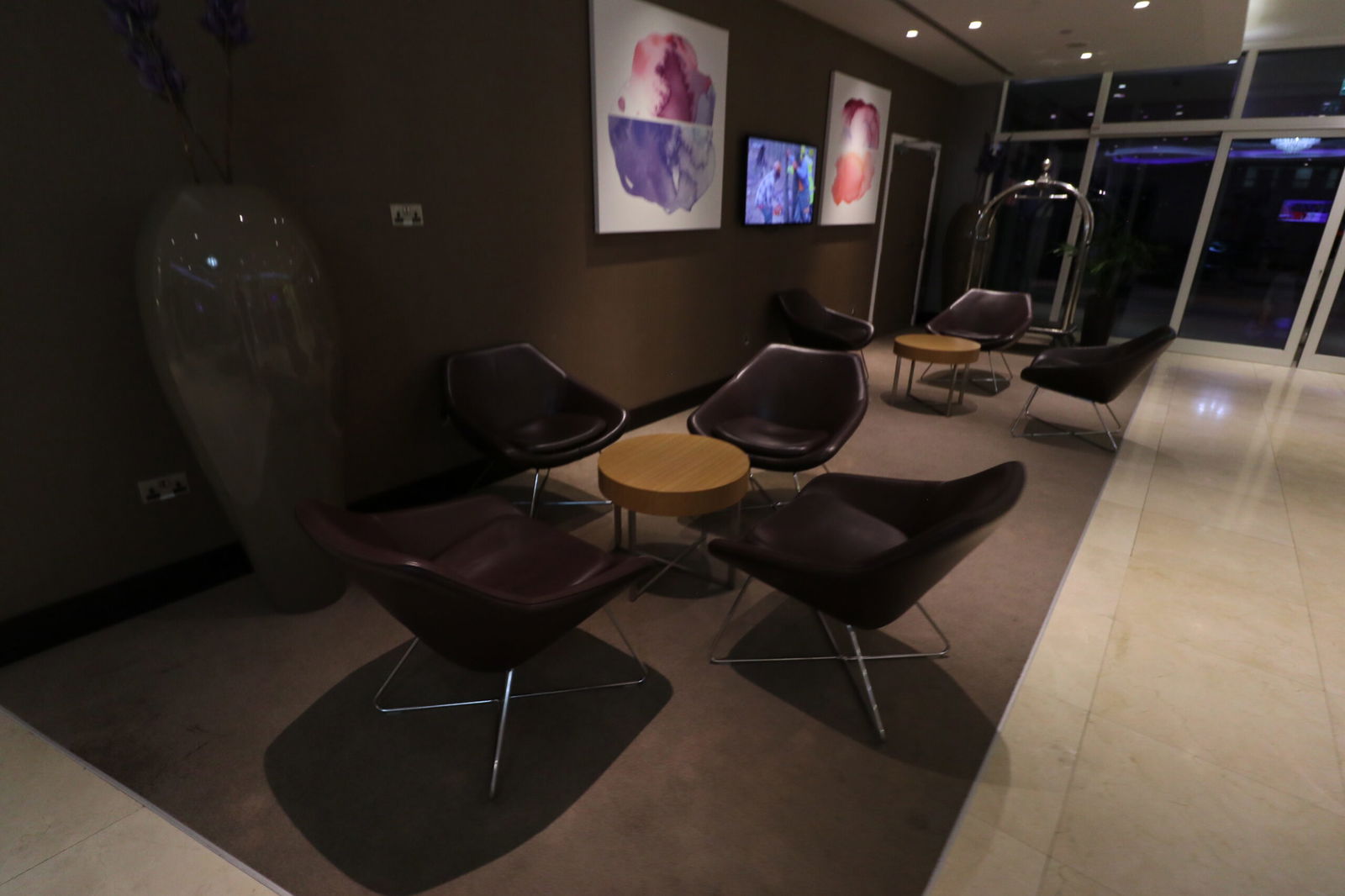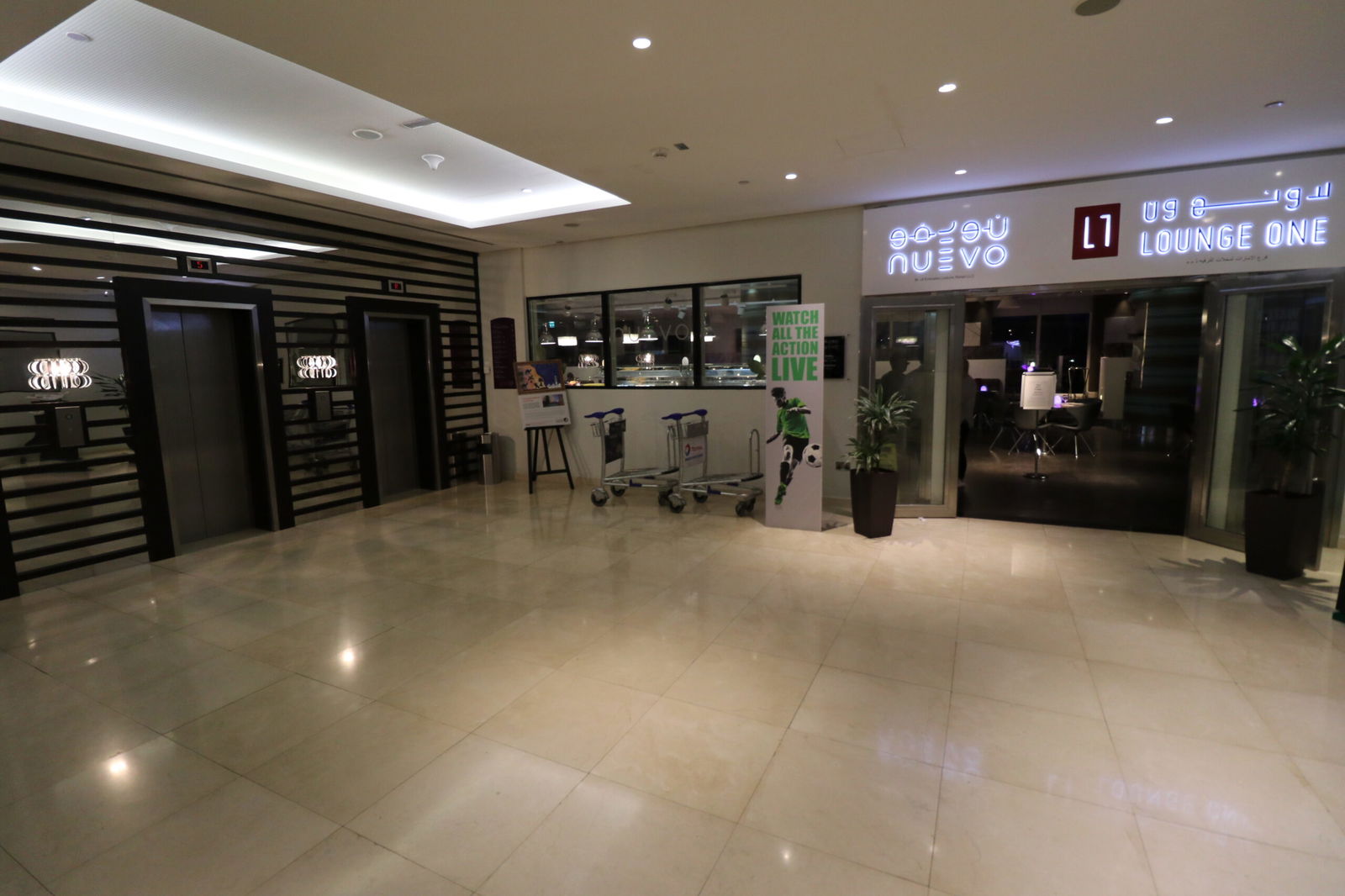 Checkin was speedy, even though there were a couple of people ahead of me.
Once I had my room key, I took the elevator up to the 5th floor and found my room.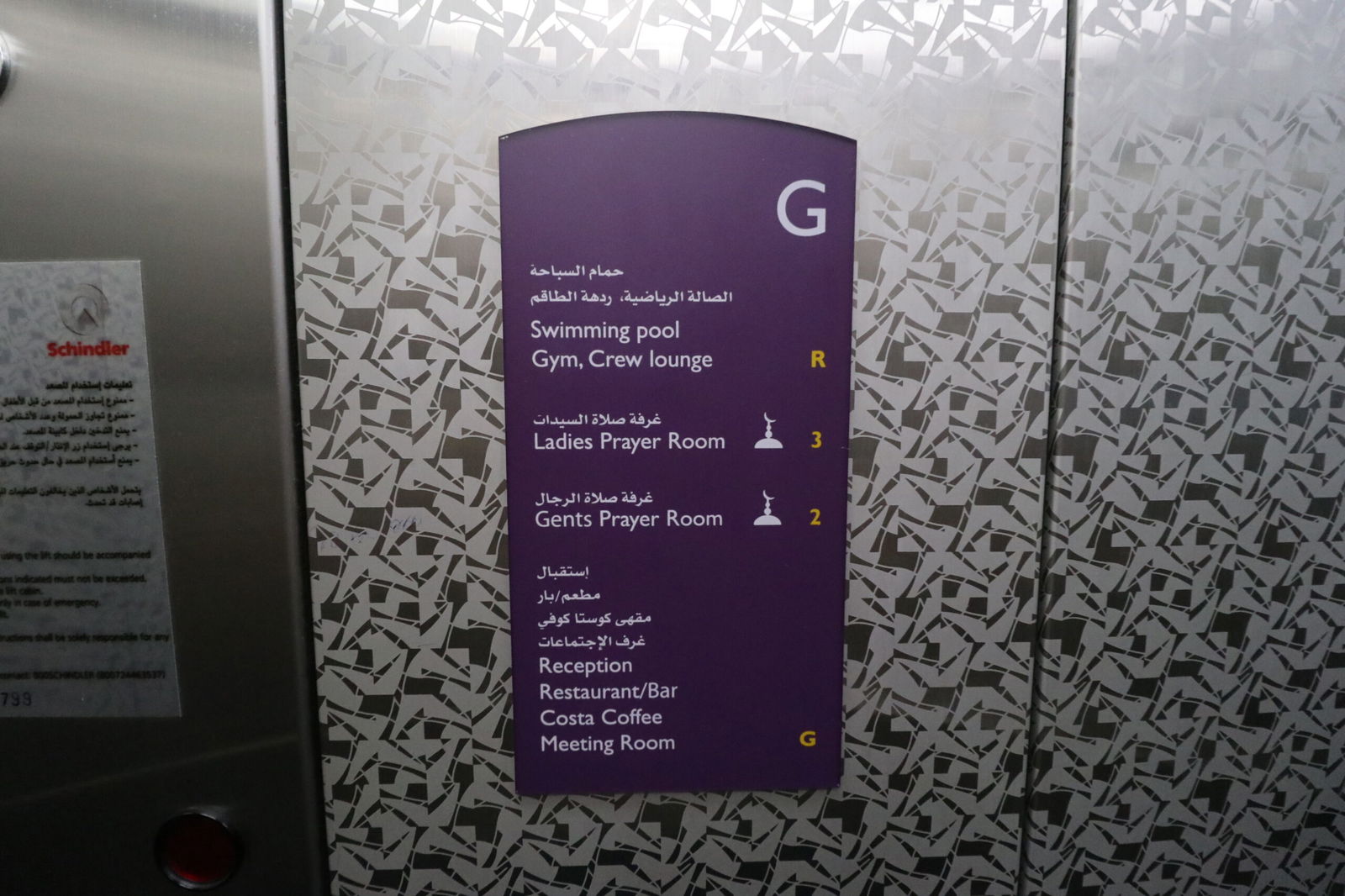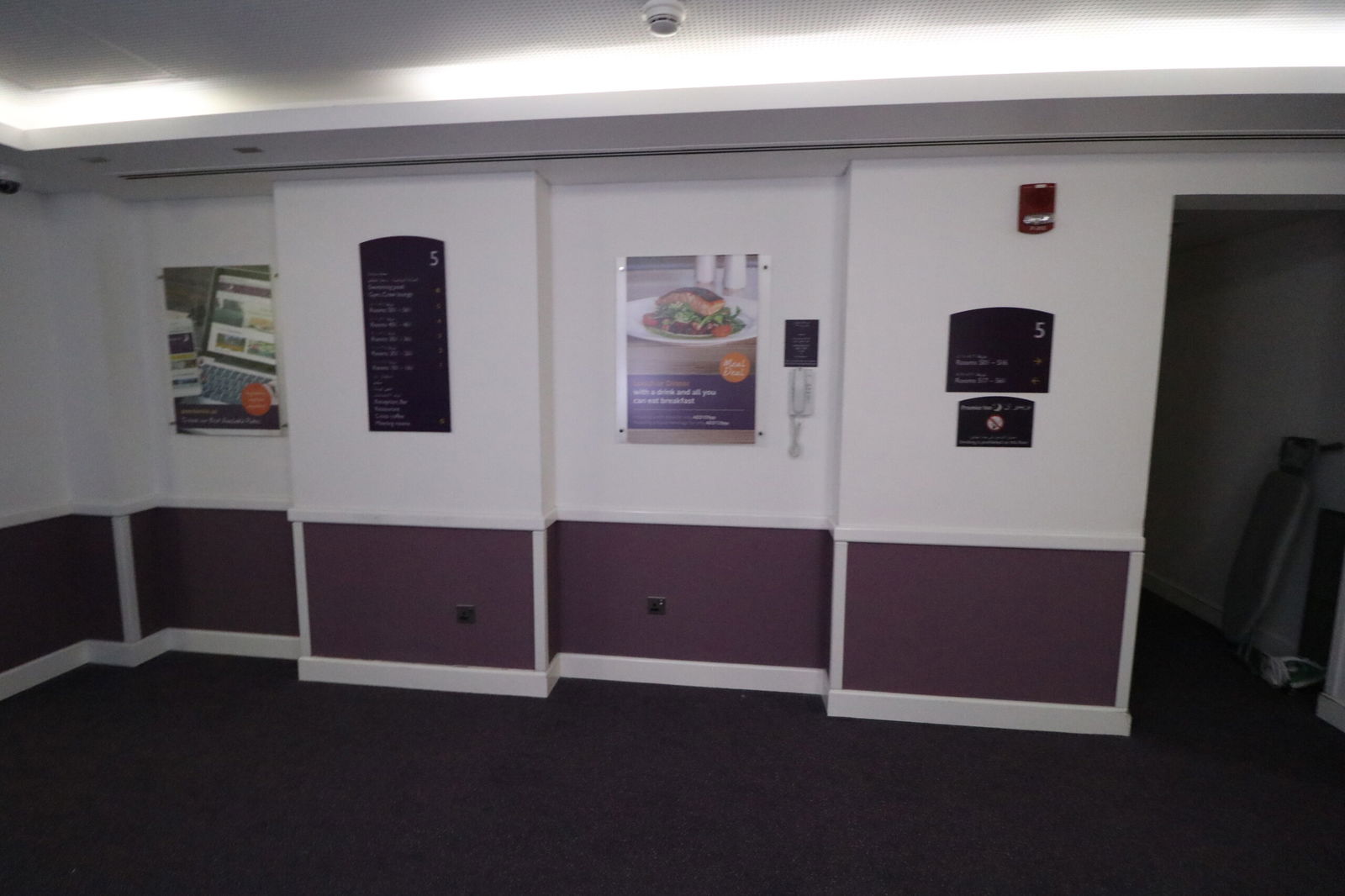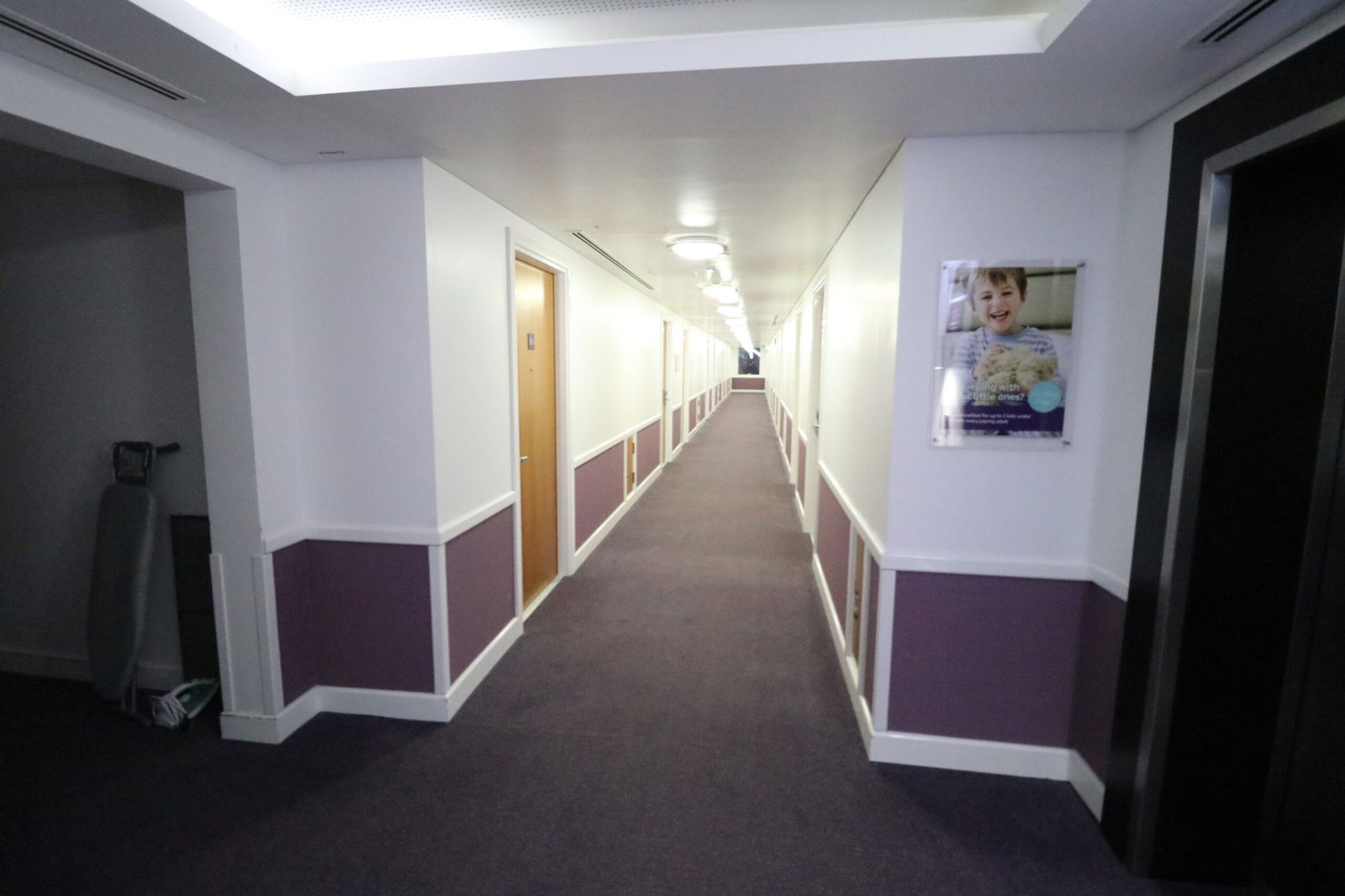 For an airport hotel, and considering the price, the room was impressively large.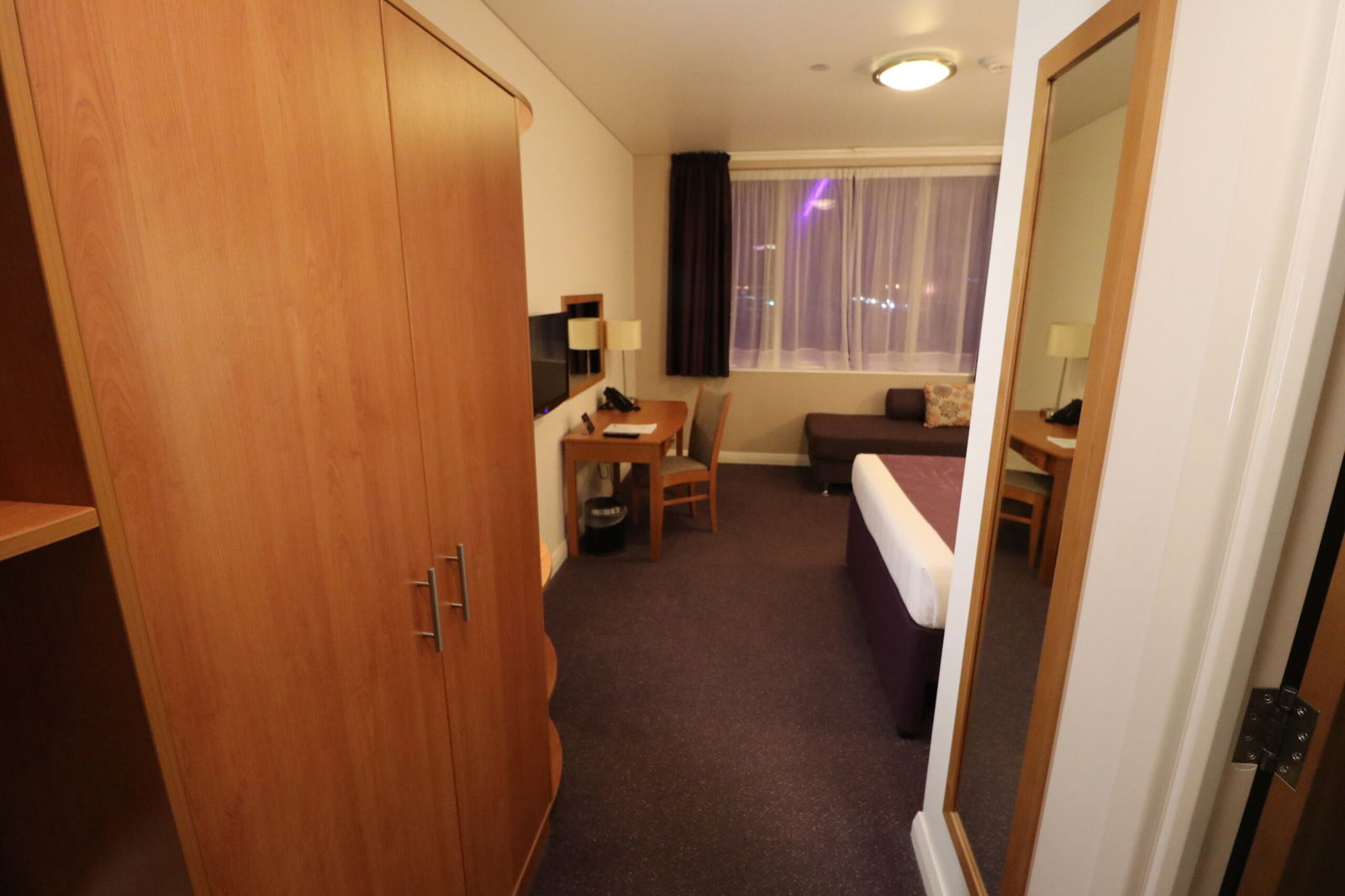 On the left upon entering, there was a suitcase stand, open closet, and an empty refrigerator.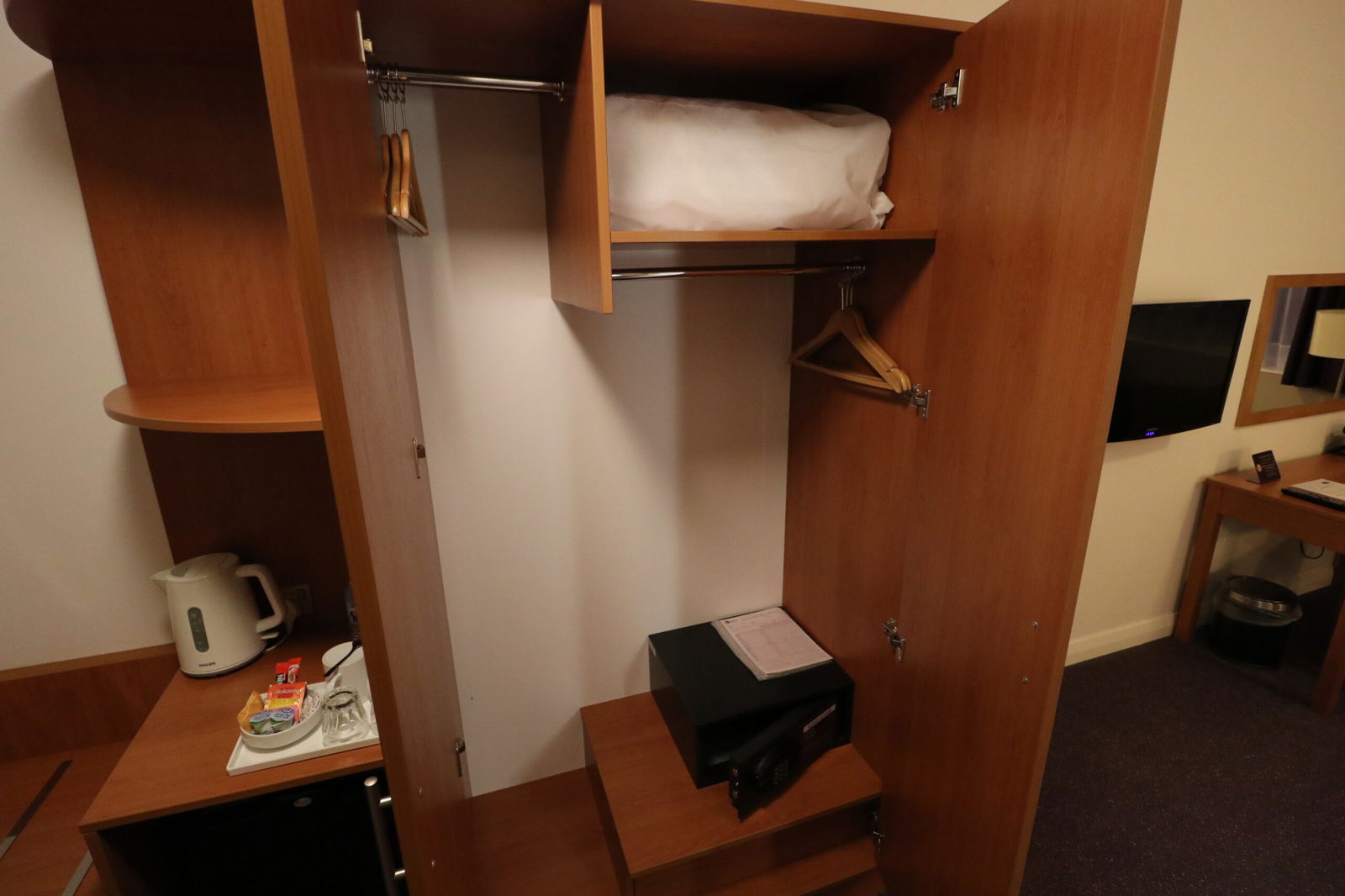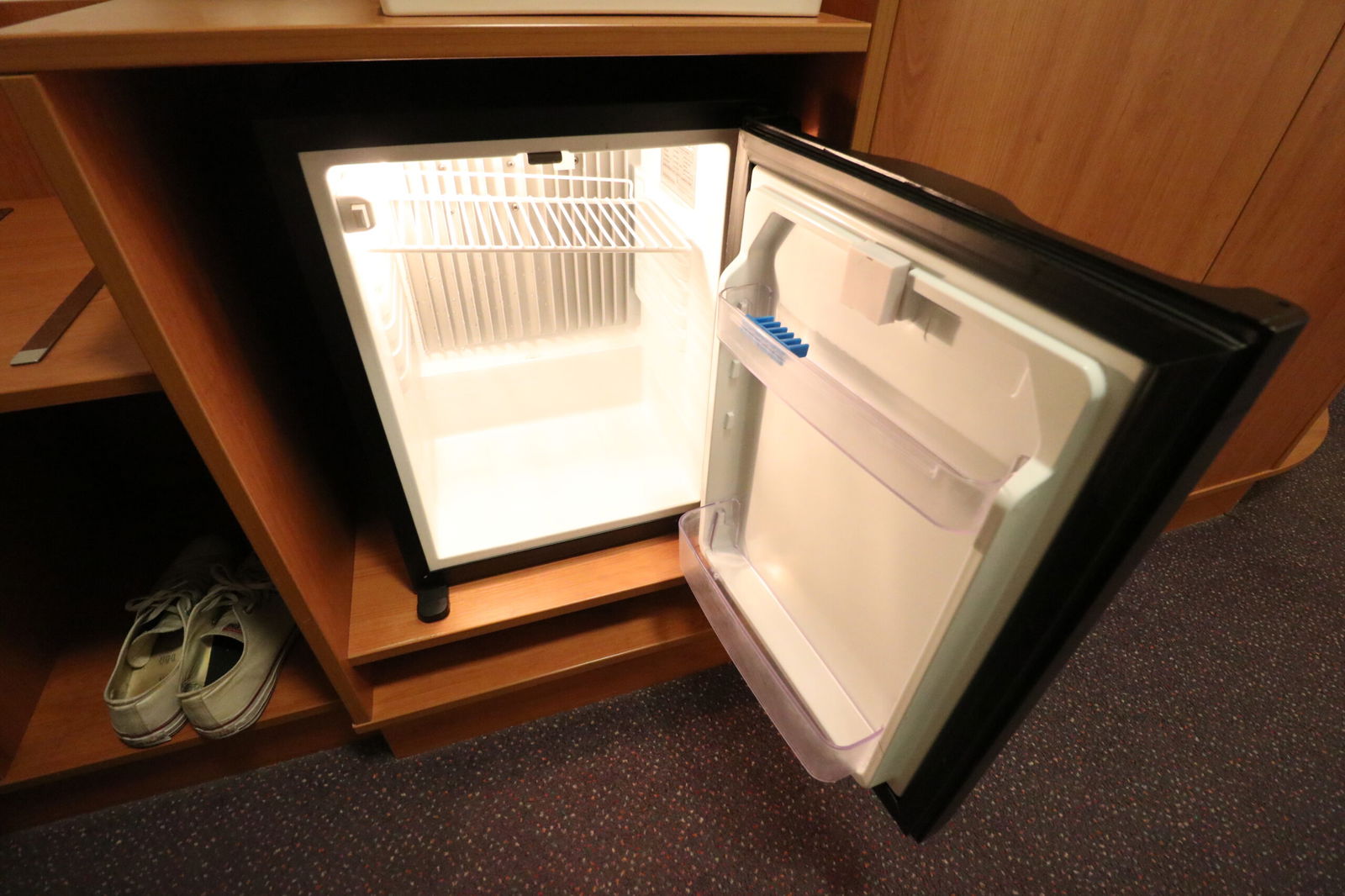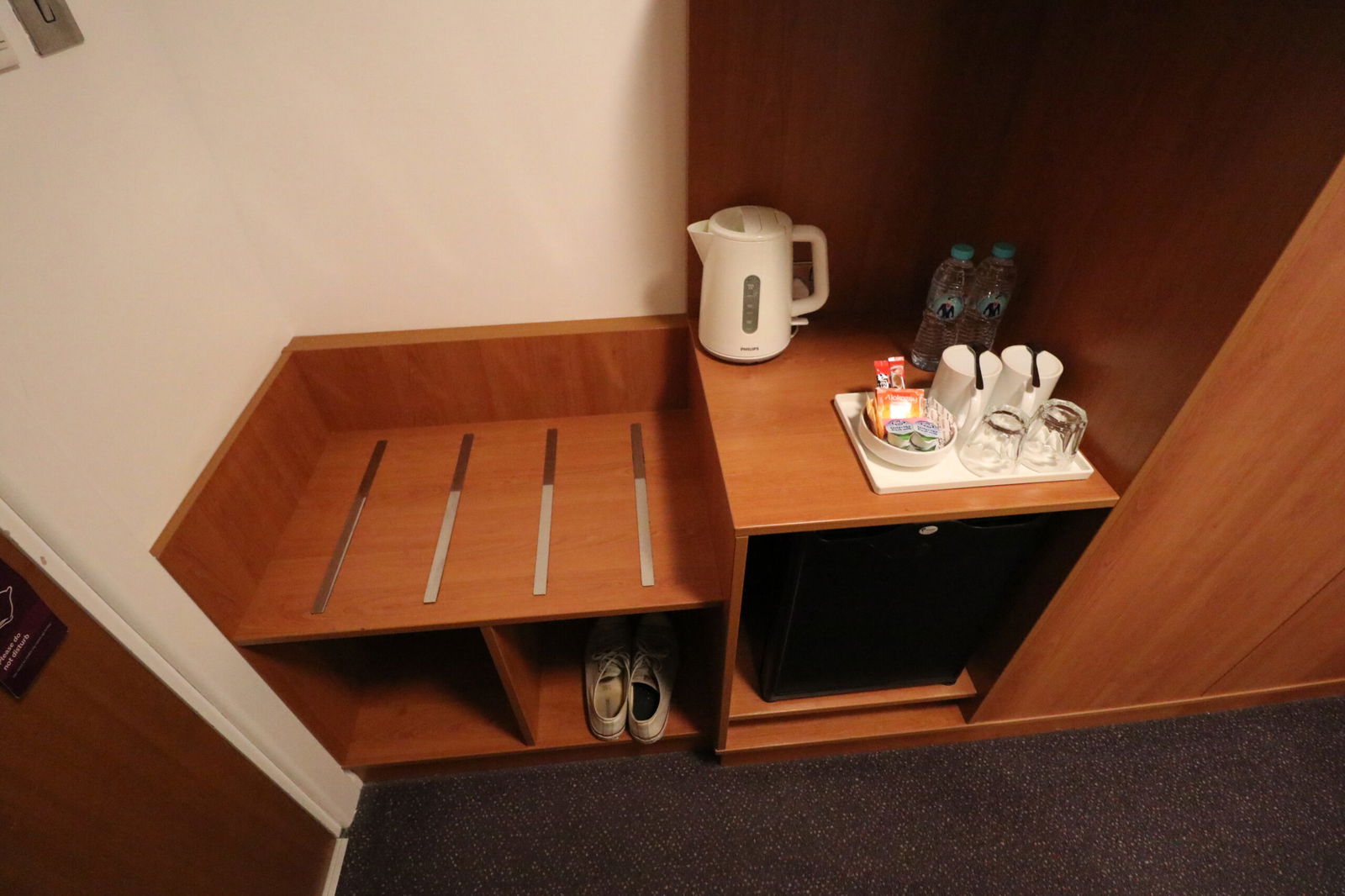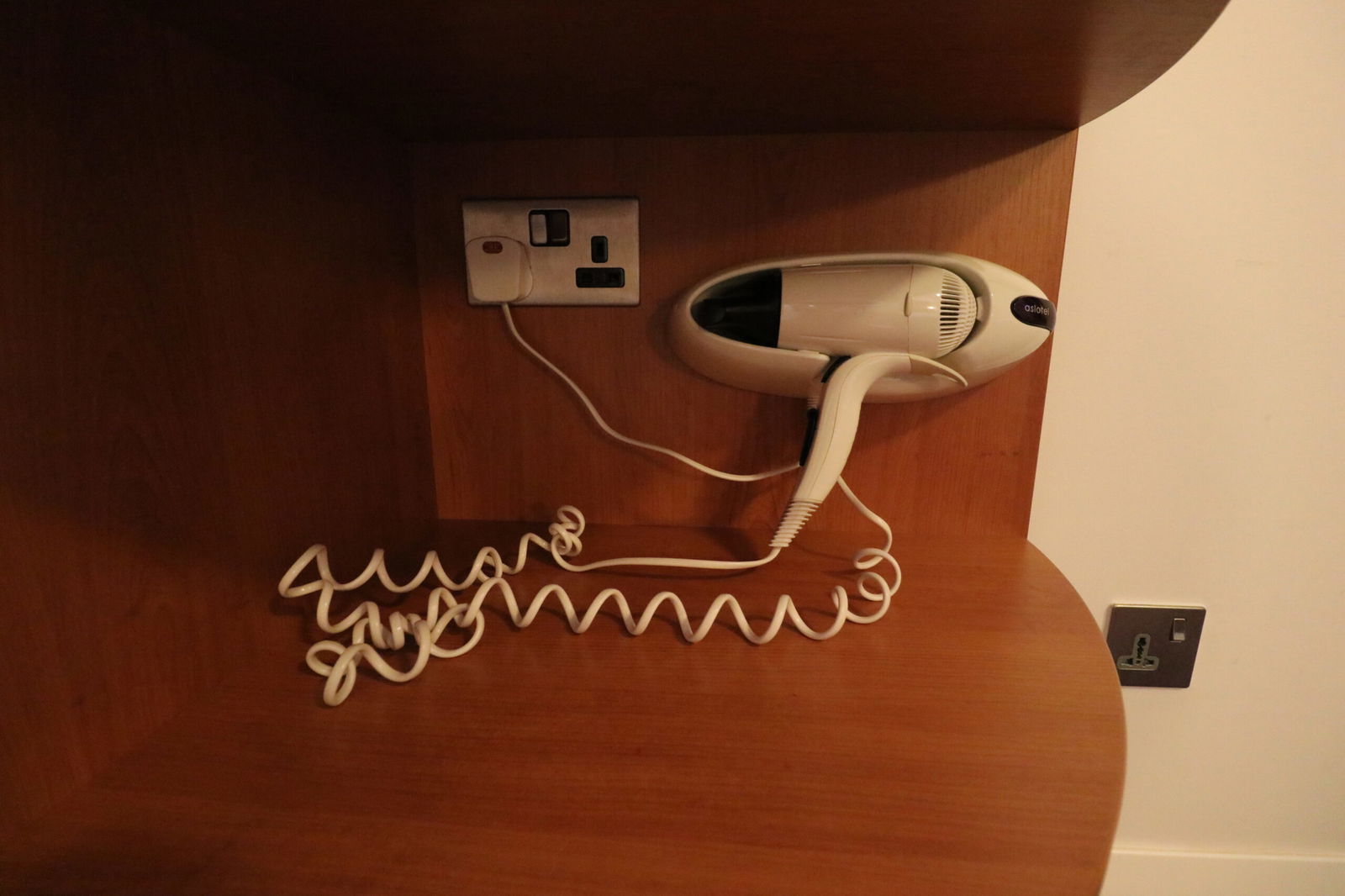 Further in, there was a desk, mirror, and TV. The room decoration was fine. Everything felt and looked clean, and there were no strange smells.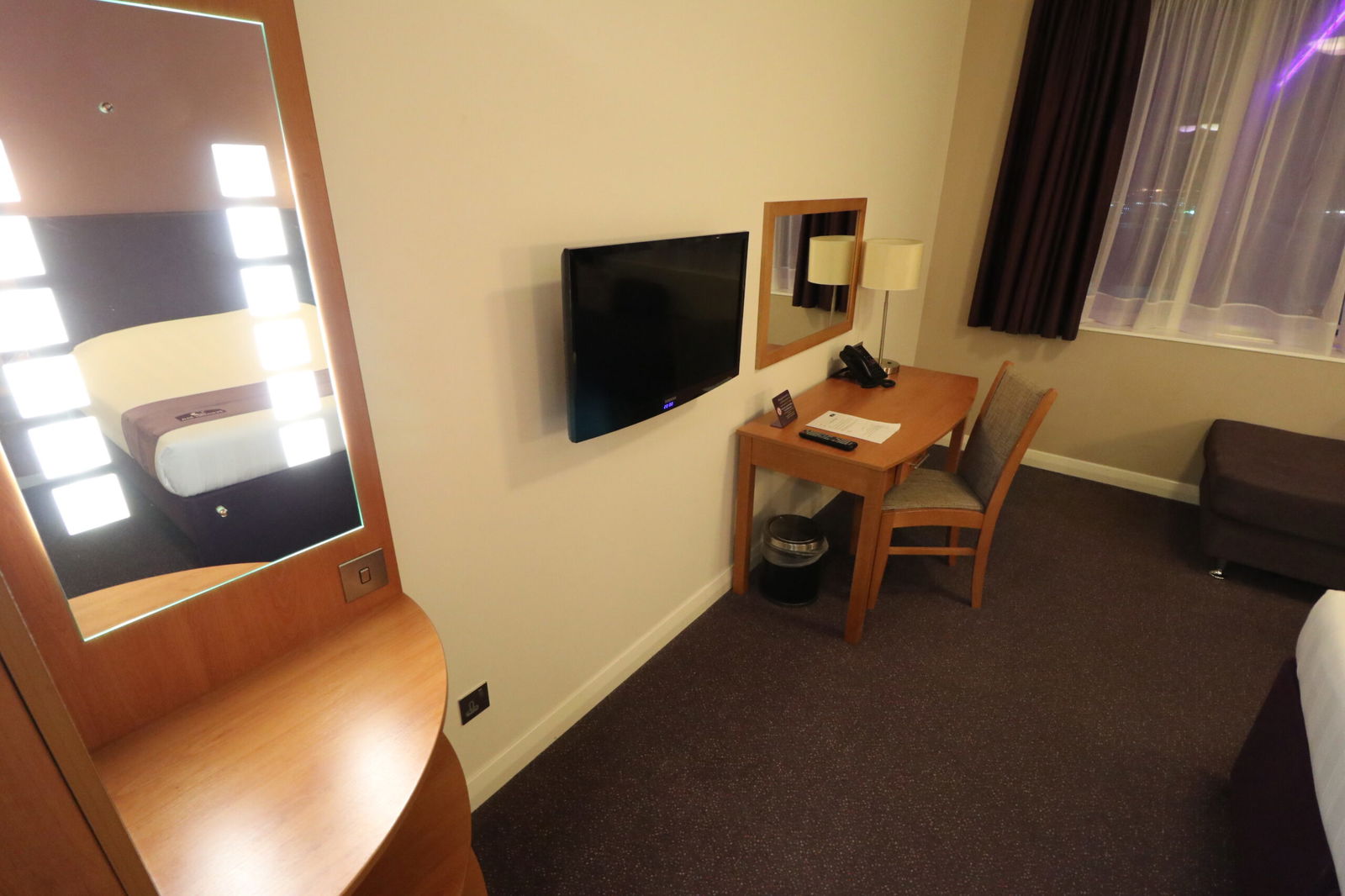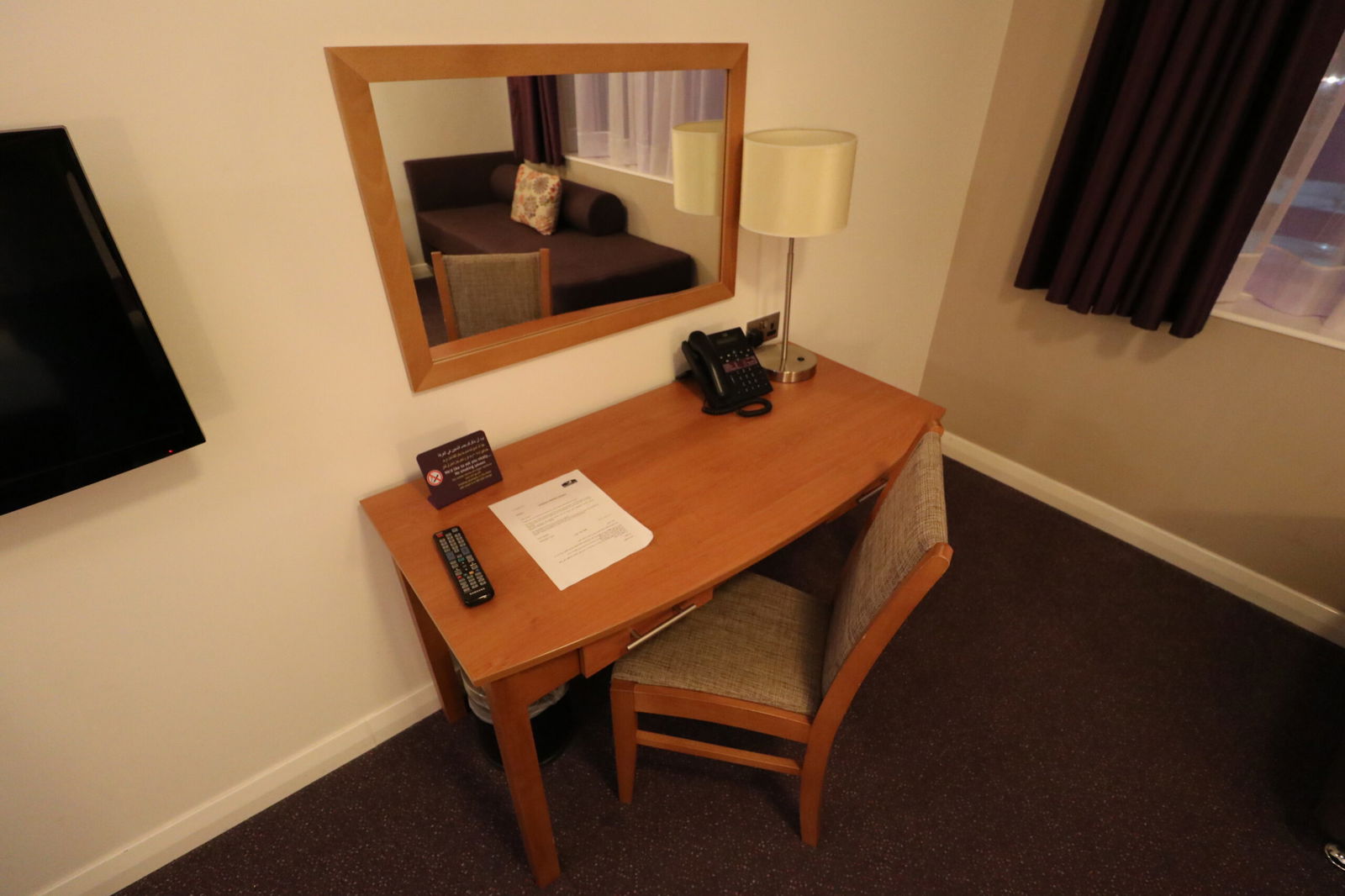 Against the inner wall, there was an awkward-looking couch. I suspect it was there to fill the space…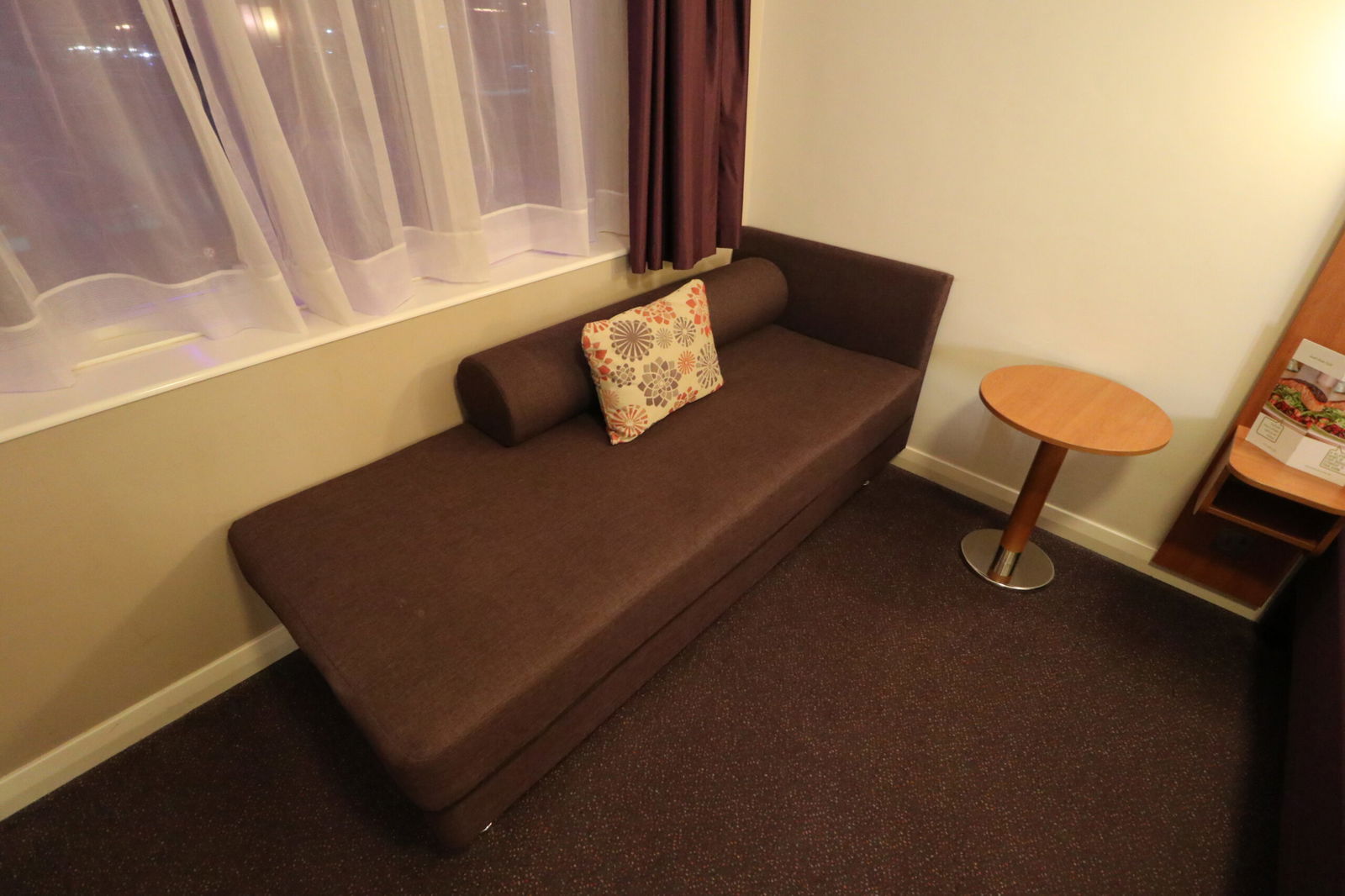 The bed itself was comfortable, but getting into it was an experience. The sheets were so tightly folded you'd think the bed was fresh out of the factory with pre-installed sheets.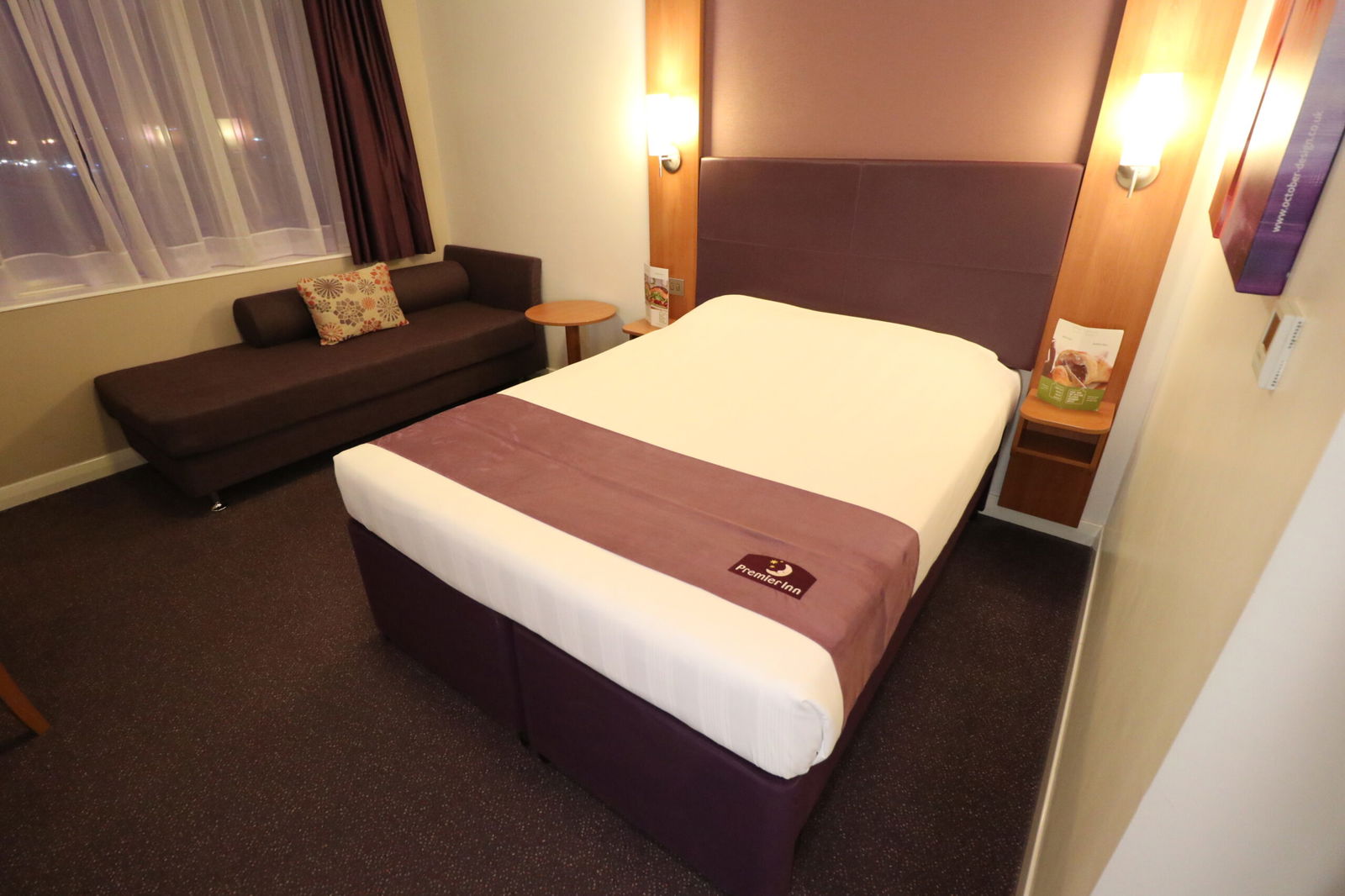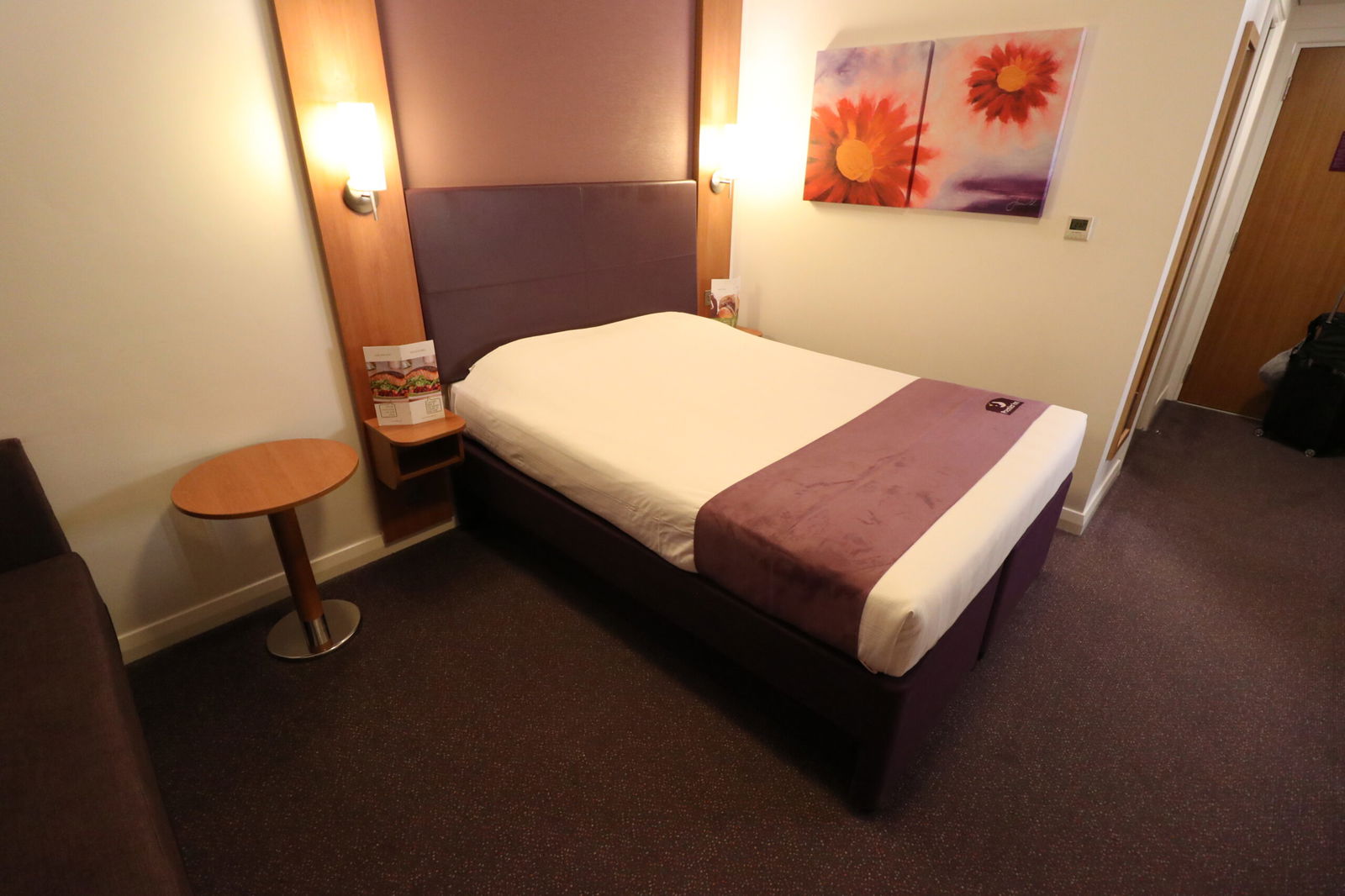 I'm not a huge fan of bedspreads, so the lack thereof made me happy!
Meanwhile, the bathroom was spacious, but basic.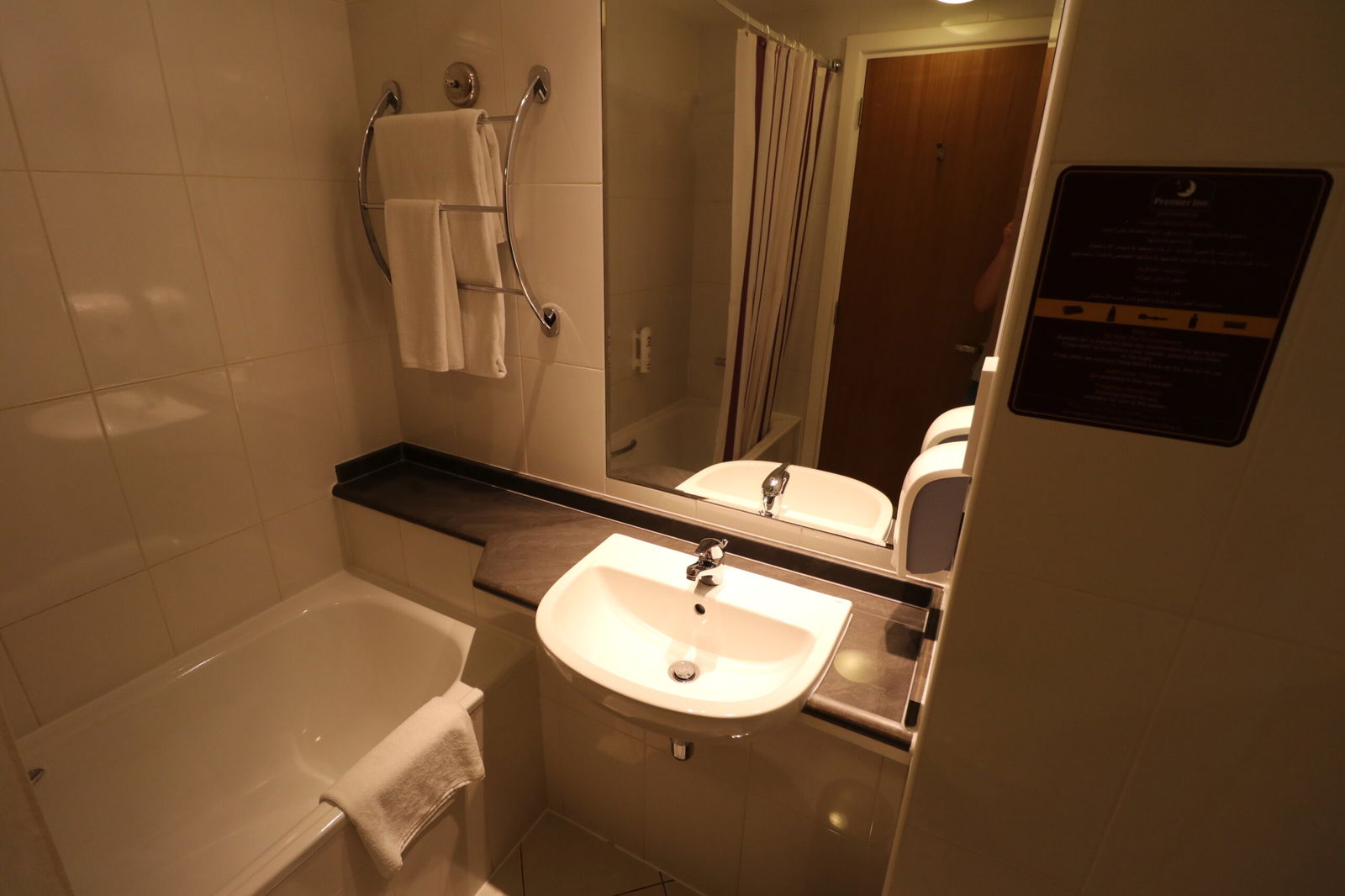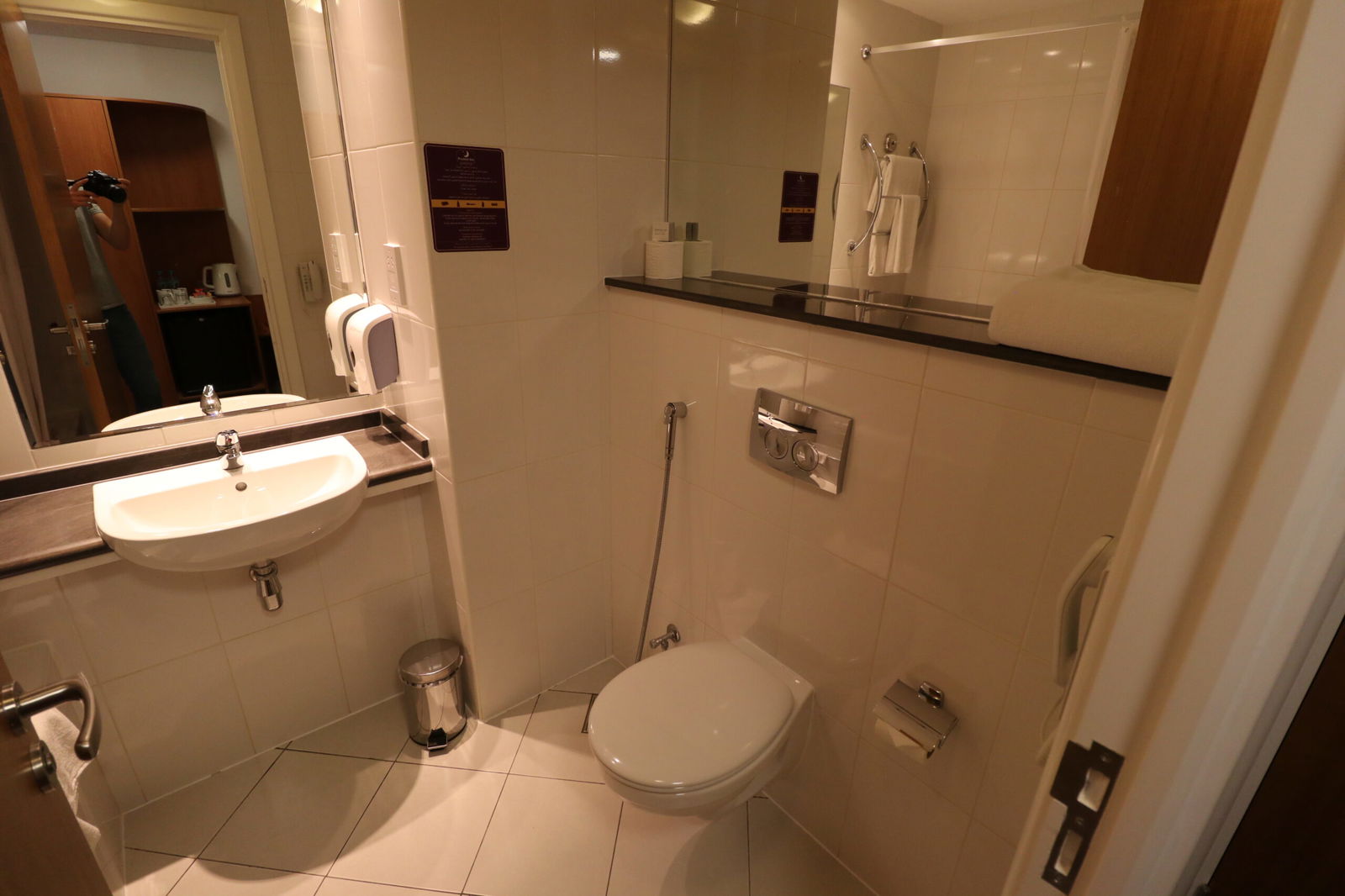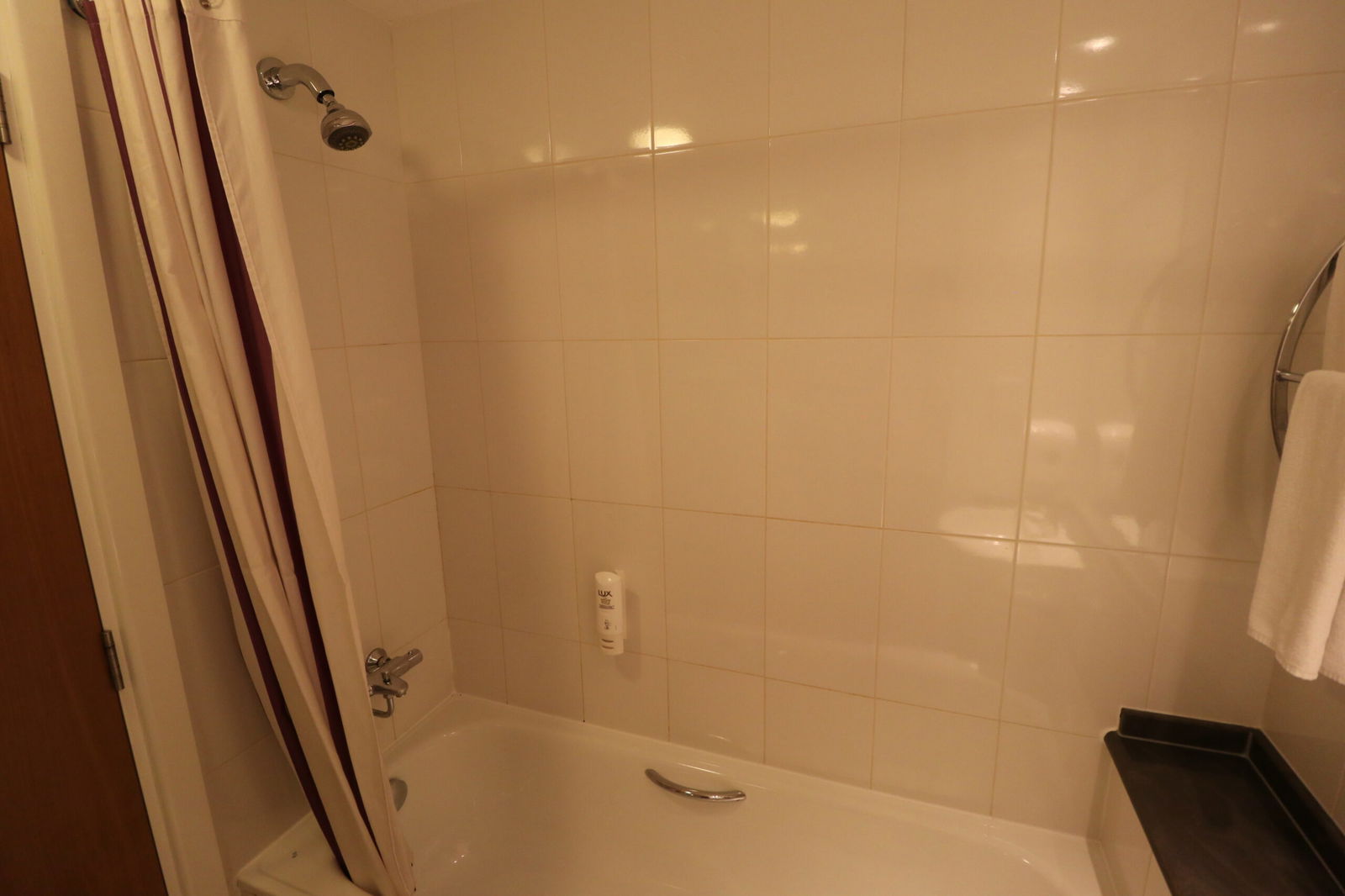 I worked for a few hours after arriving before going to sleep, so there's nothing notable to write about. However, it's good to know that there was no exterior noise from the airport. There's also free Wi-Fi for all guests.
There weren't many good alternatives for dining nearby, so the best option was either room service or going into town.
Bottom Line
The Premier Inn Abu Dhabi Airport is a no-frills, reasonably priced place for an airport overnight. The room was nice enough, and at this price point, understandably there were few luxuries. I wouldn't hesitate to stay here again next time I'm looking for a cheap overnight at AUH.