Introduction: Emirates, Etihad, Qatar Economy Class Showdown
Review: Zurich Airport Observation Deck
Review: Emirates A380 And 777-300ER Economy Class Zurich To Dubai To Delhi
The Delhi Airport Ground Experience
Review: Air India 747-400 First Class Delhi To Chennai
Review: Jet Airways 737-800 Economy Class Chennai To Mumbai
Review: Qatar Airways 777-300ER Economy Class Mumbai To Doha To Beirut
Transiting Beirut Airport On Separate Tickets
Review: Etihad Airways 787-9 And A320 Economy Class Beirut To Abu Dhabi To Muscat
Review: Premier Inn Abu Dhabi International Airport
Emirates Vs. Etihad Vs. Qatar – Who Has The Best Economy Class?
---
Delhi to Chennai
Jet Airways 492
Chennai (MAA) – Mumbai (BOM)
Depart: 10:00PM
Arrive: 12:05AM
Duration: 2hr05mins
Aircraft: Boeing 737-800
Seat: 36F (Economy Class)
After my Air India First Class flight, I had a 100-minute connection to catch my Jet Airways economy leg to Mumbai. I always had the impression that Jet Airways was better than Air India, and the main premium carrier of India. Boy was I wrong…
Having taken three Air India economy class flights earlier this year, their legroom truly impressed me, especially on their newer A320s and 787s.
Getting on Jet Airways, my knees quickly discovered that their legroom was on-par with Vueling and Iberia (who have the least pitch in Europe) – not what I was expecting. It's advertised as being 30″, but the bulky seats made it feel more like 29″ or 28″.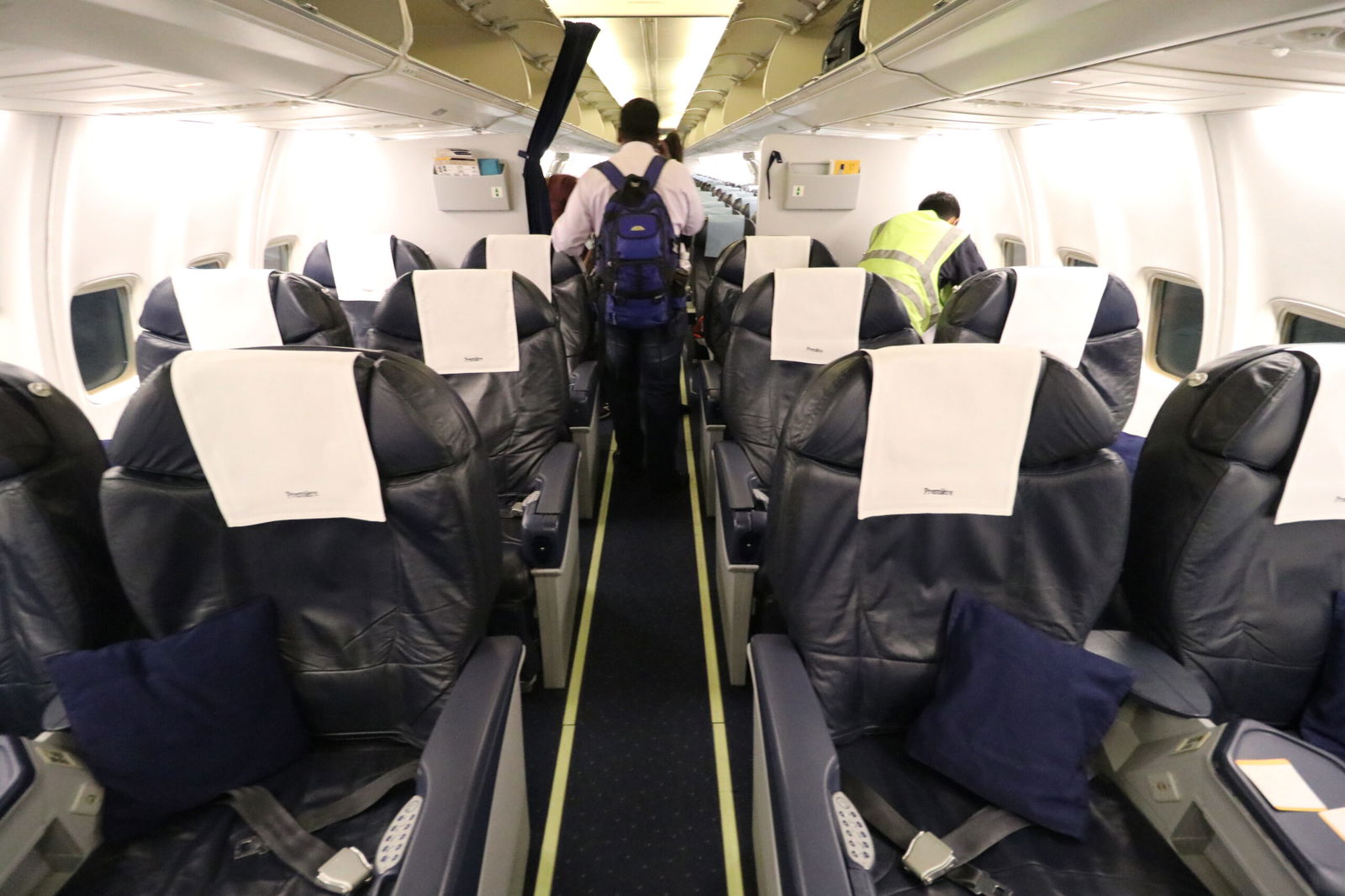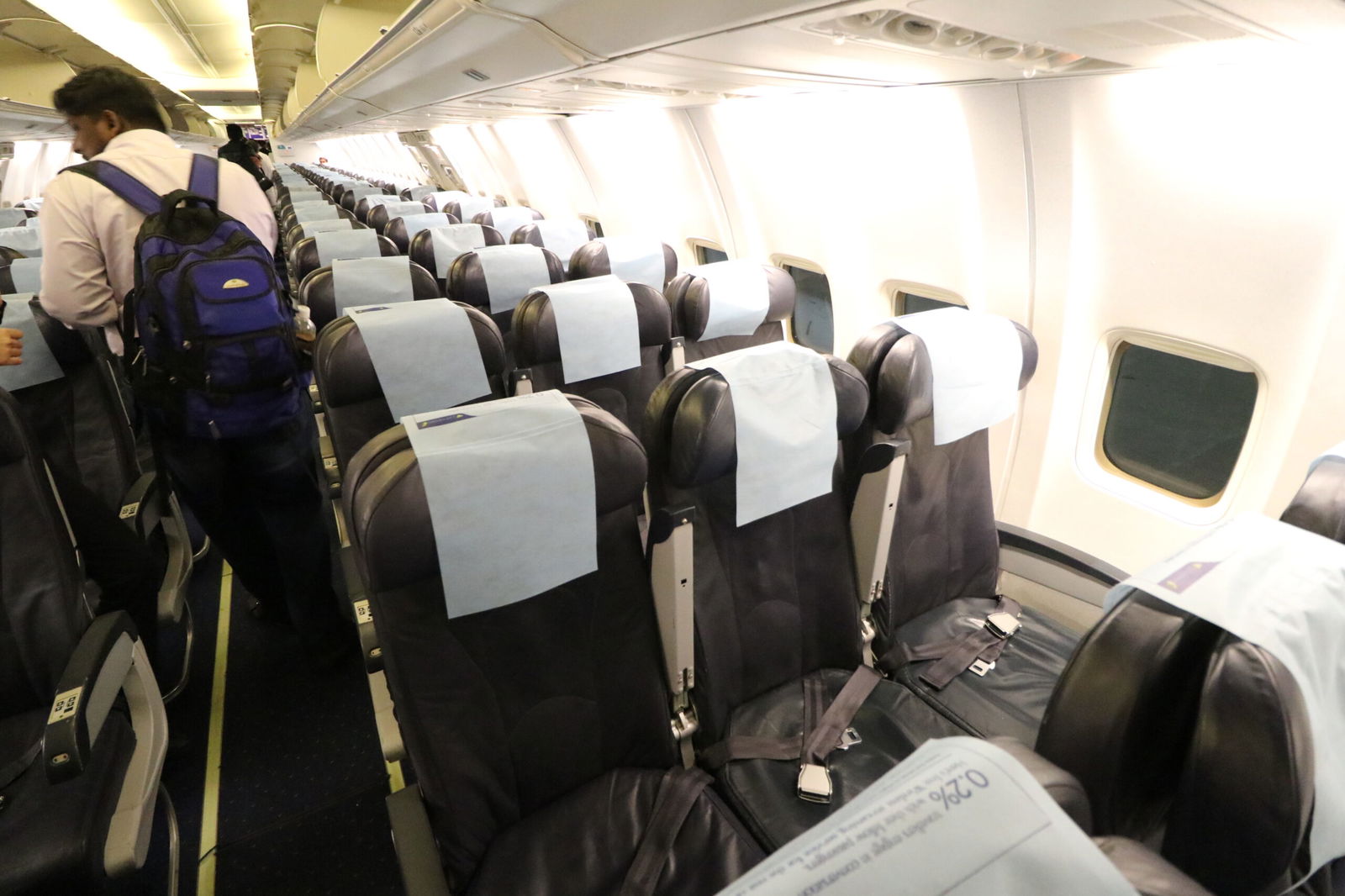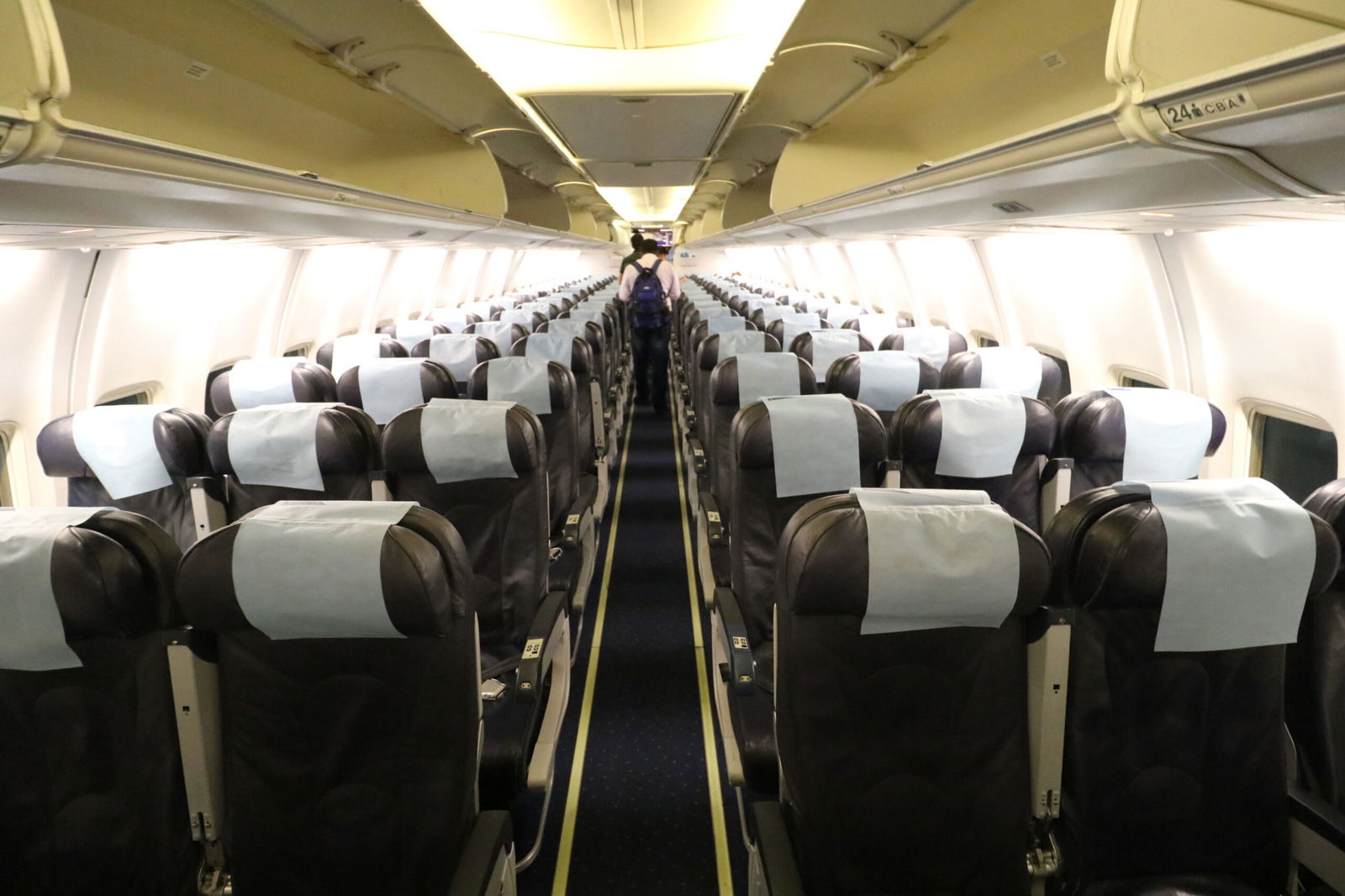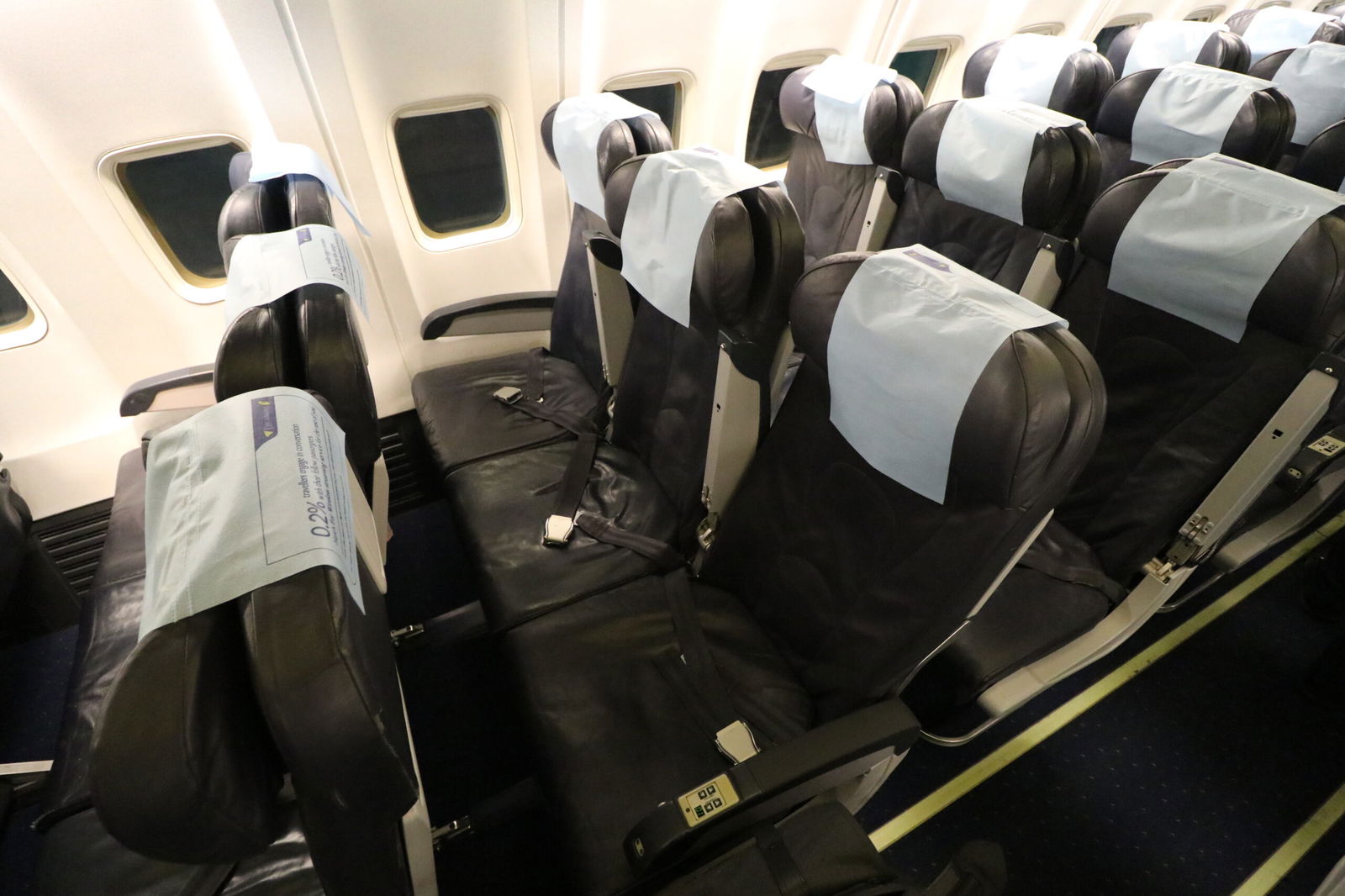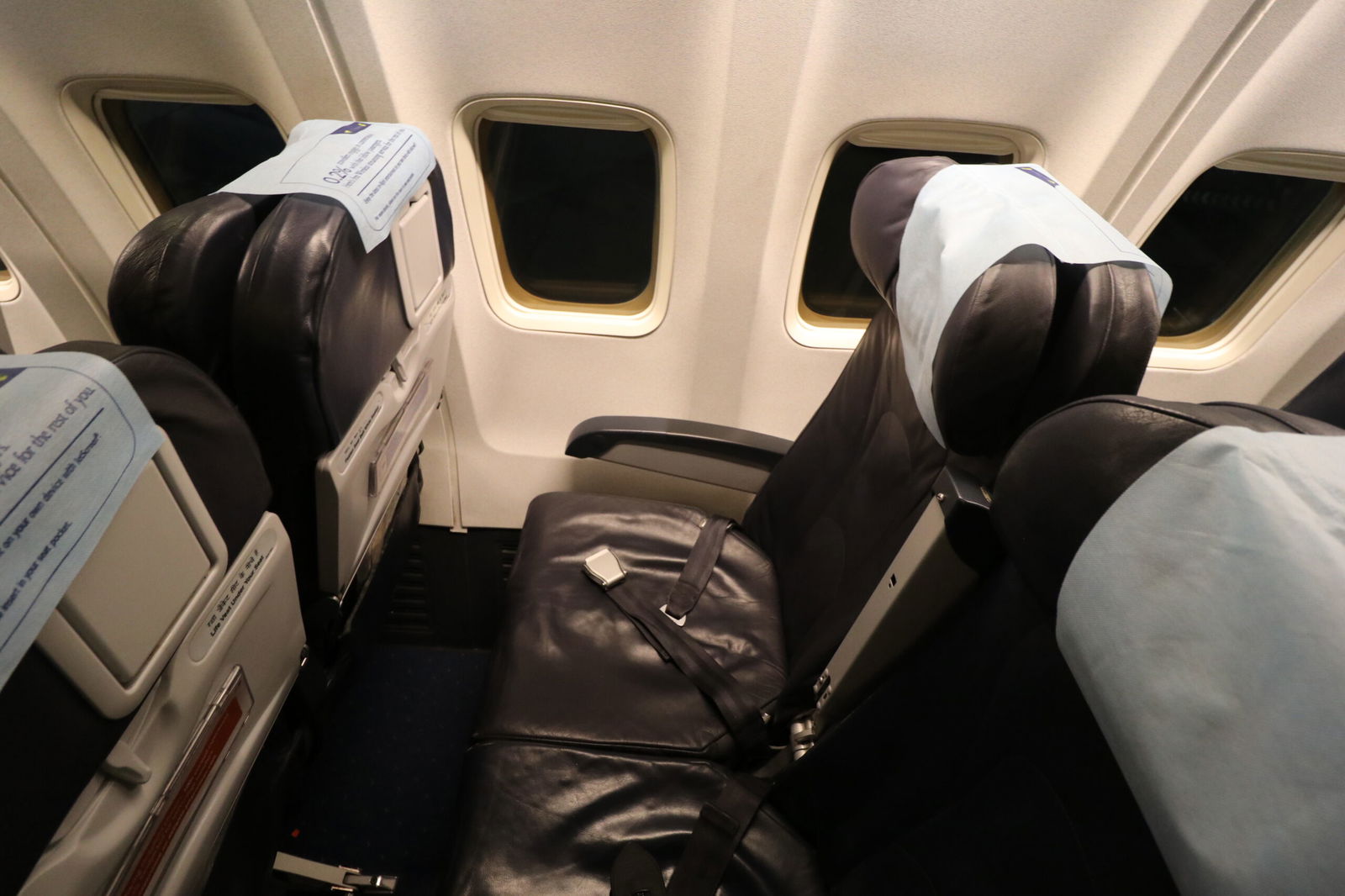 Luckily, the flight was only an hour and a half.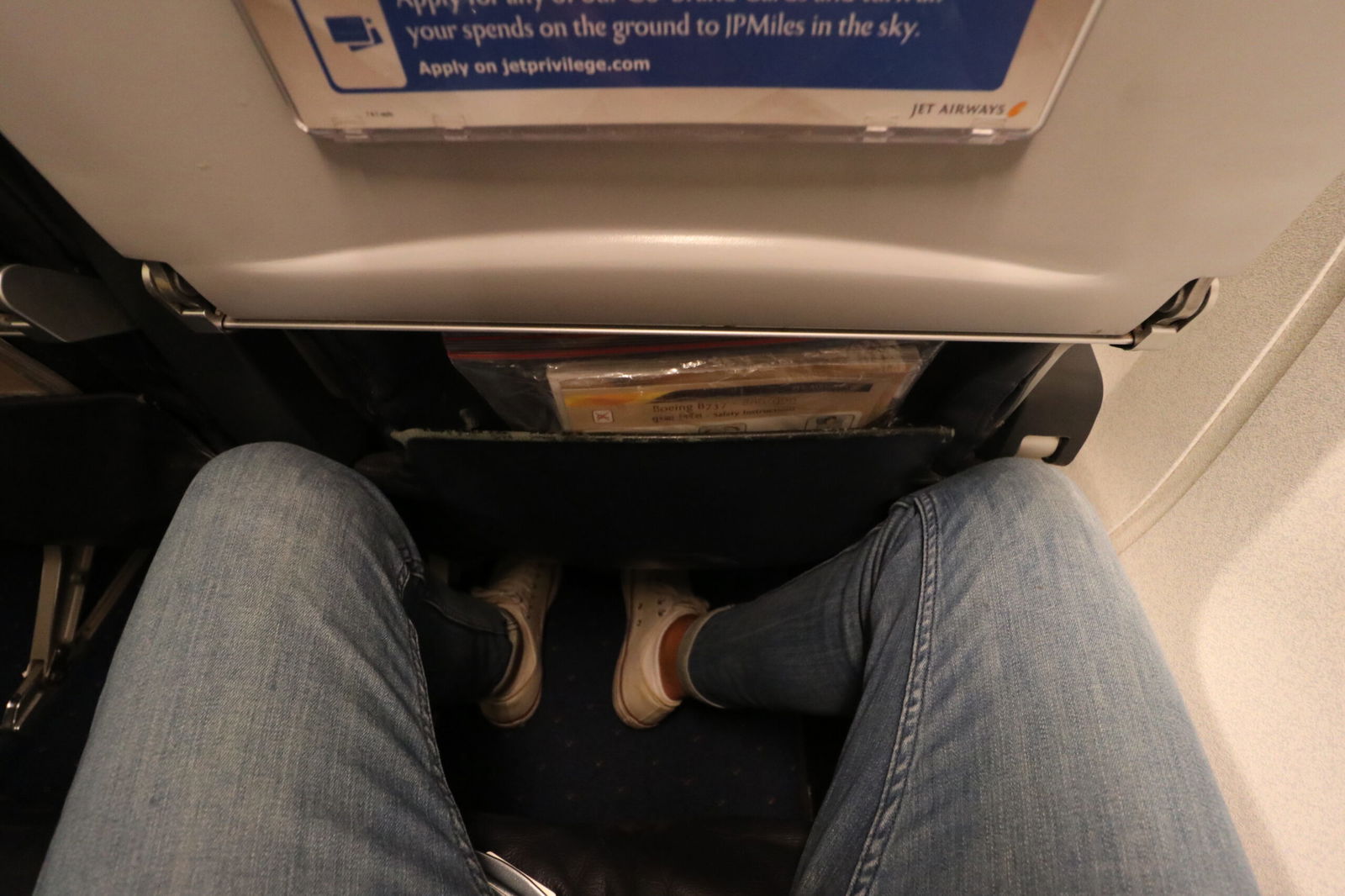 At least there was an adjustable headrest…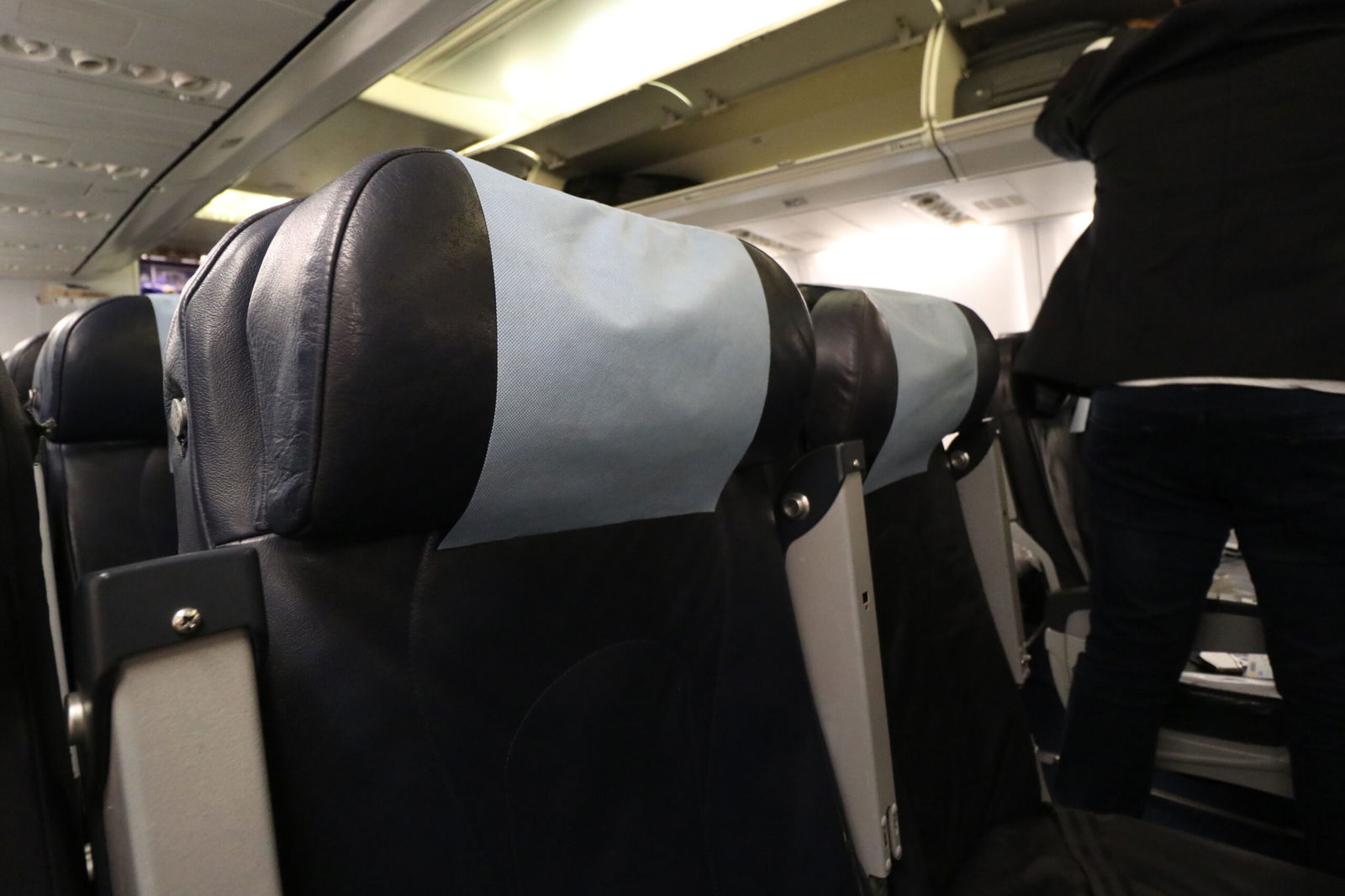 And a cup holder, which was useful.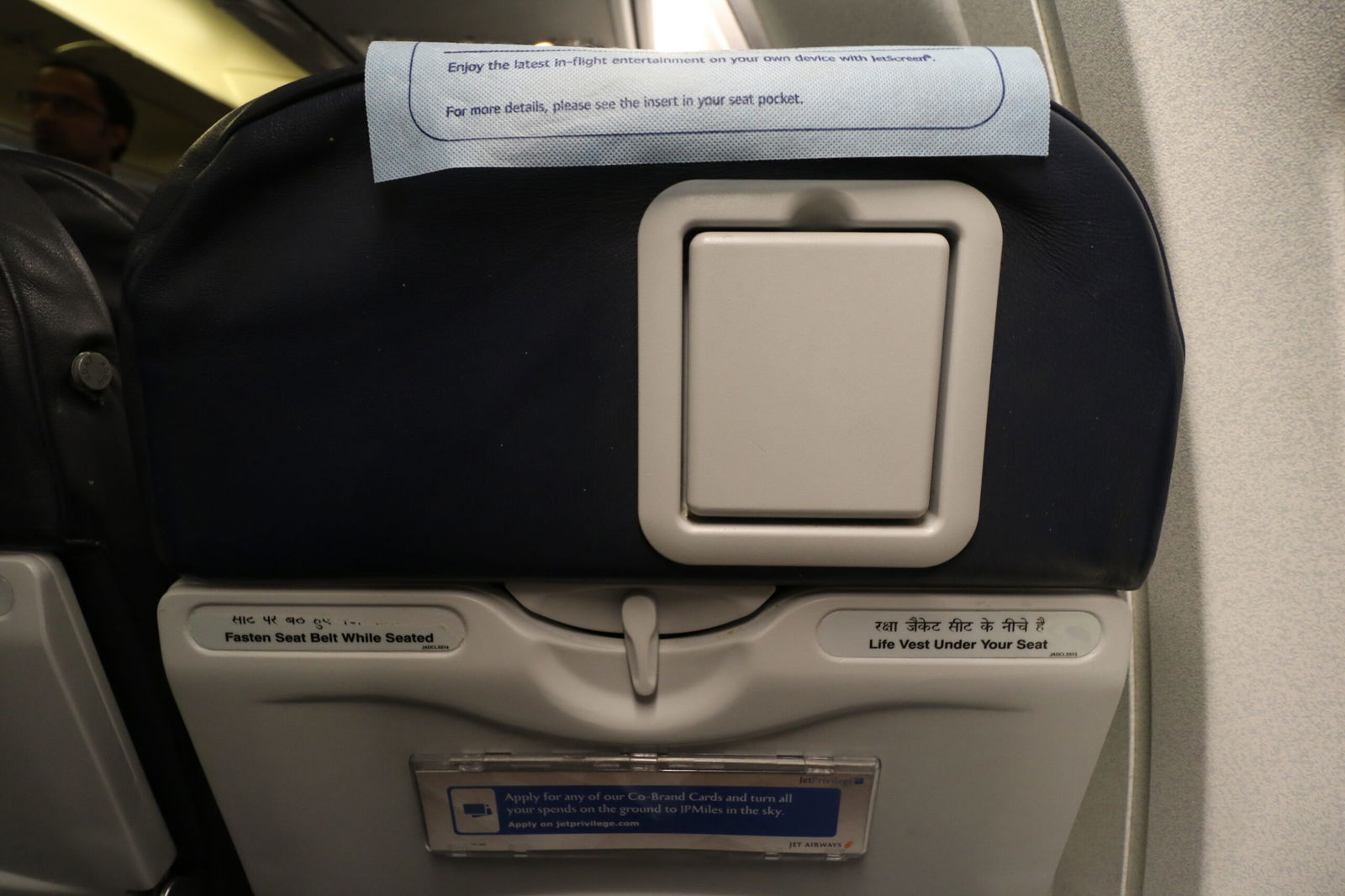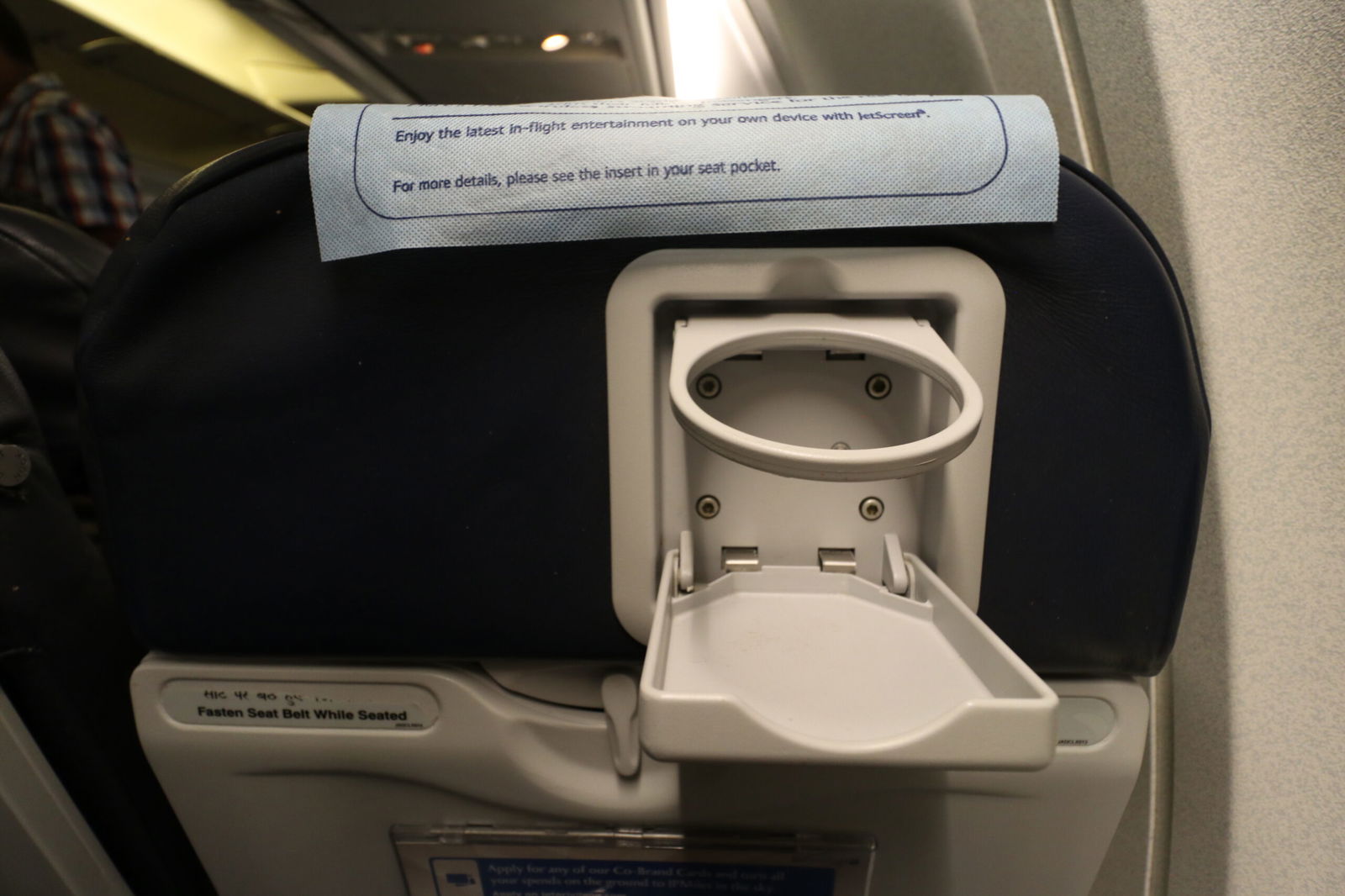 Soon enough every seat on the 737-800 was taken, including the two next to me. At first, I couldn't figure out why I was sweating so much. Then I saw everyone else onboard was fanning themselves as well — it must have been 80F onboard. Luckily, they closed the door on-time and we quickly departed for Mumbai.
Taxiing out I noticed at least a dozen people around me were coughing, sneezing, clearing their throats and blowing their noses every few seconds. I was genuinely worried about the man in front of me, because it sounded like he was about to cough his lungs out.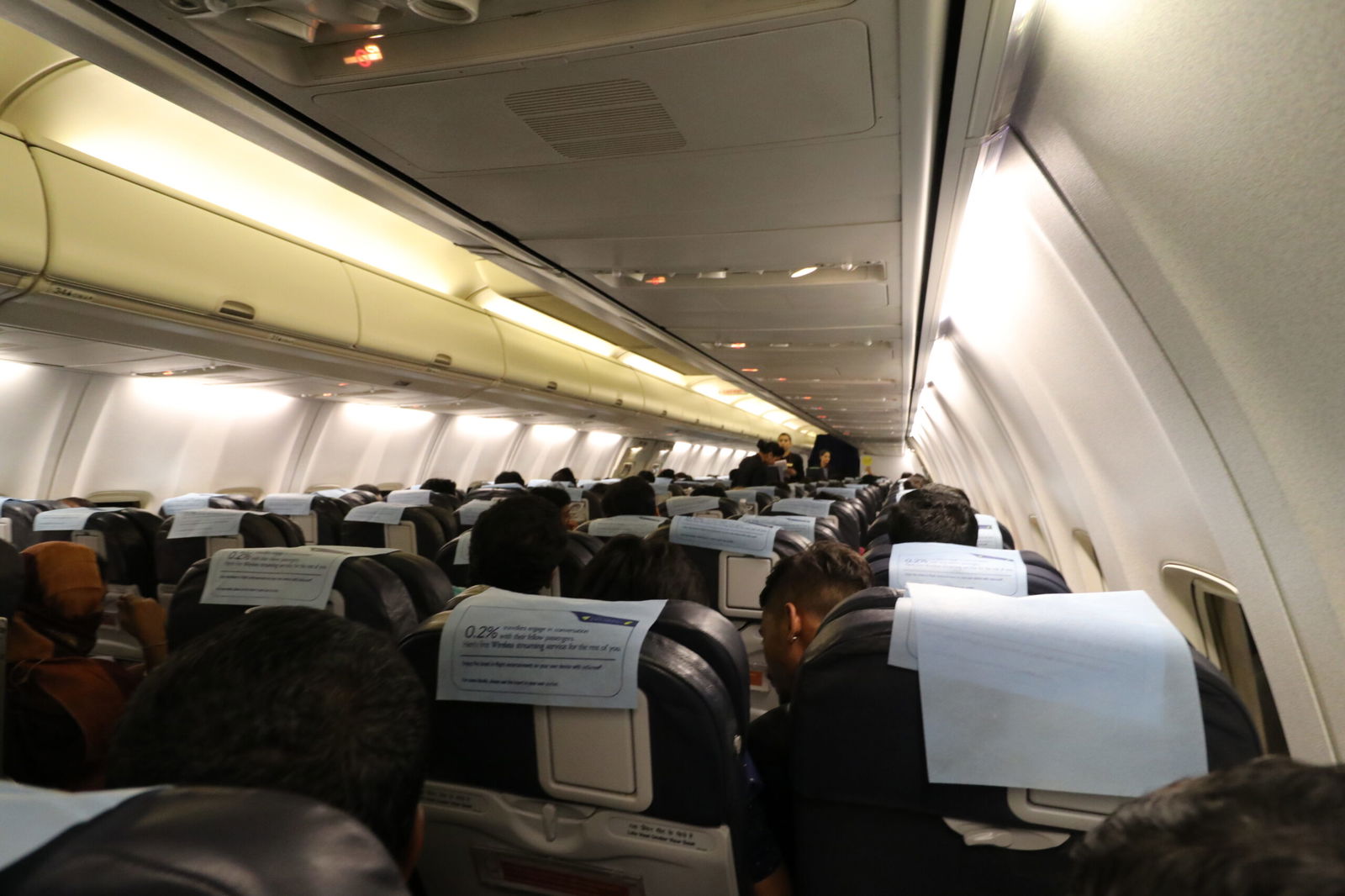 Unfortunately, that wasn't all. Basic airplane etiquette seemed to have been denied boarding on my flight. The man next to me was playing video games with the sound on for the duration of the flight. Similarly, the man in front of me (who had his seat reclined from boarding to landing without a word from the flight attendants) was watching a movie without headphones.
Thankfully, the meal service began quite promptly, though it took a good 45 minutes before they made it to the last few rows. There was a meat option and a vegetarian option. The veggie meal was a positive surprise! While it was incredibly spicy, the flavors were great and it blew my Air India First Class meal out of the water. I'm impressed they even served a meal on such a short, late-night flight.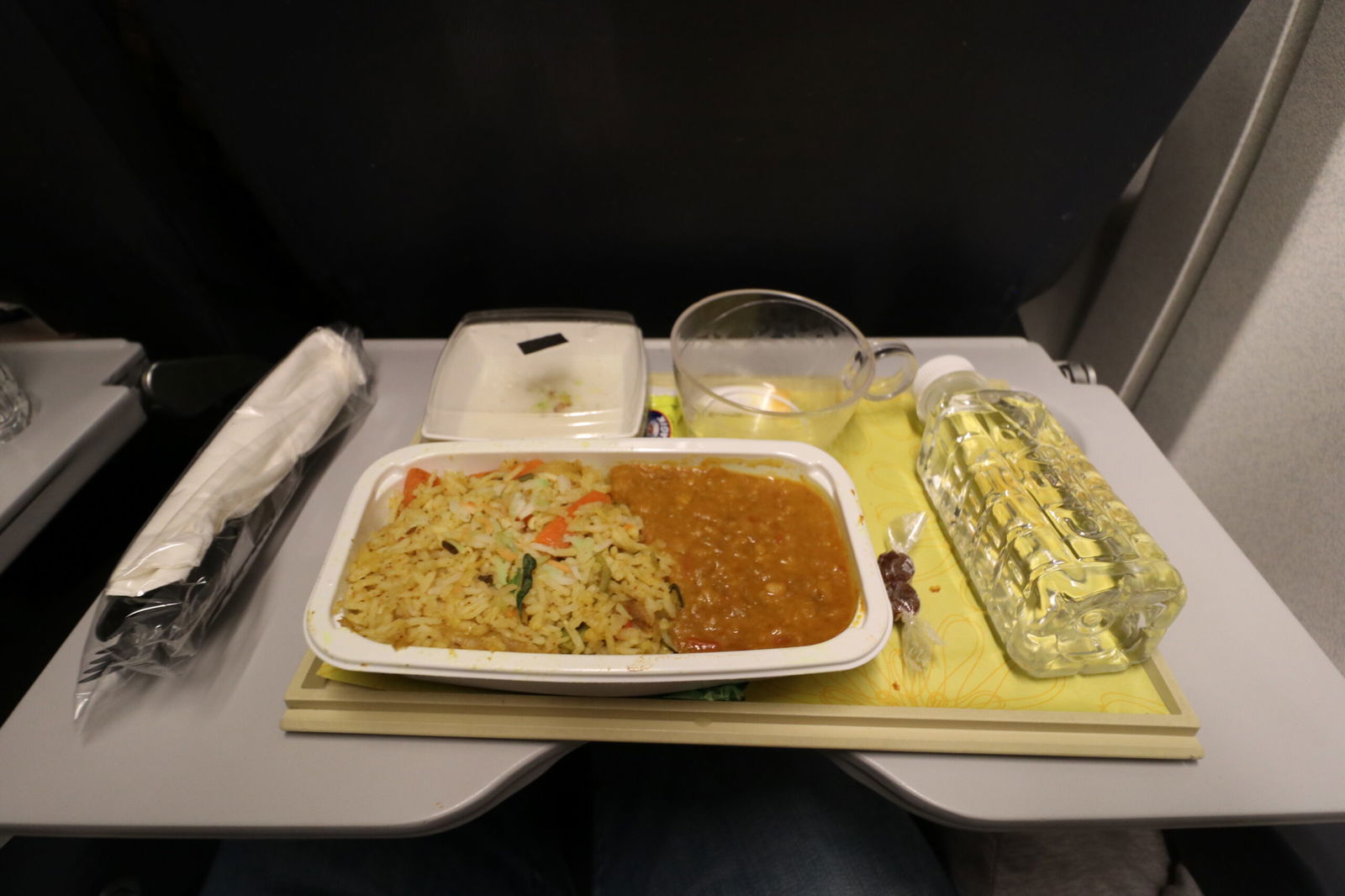 I tried to sleep for the remainder of the flight, but between the legroom and surrounding commotion, it was impossible. When I opened my eyes for landing, I realized the person behind me had stuck their bare foot on my armrest.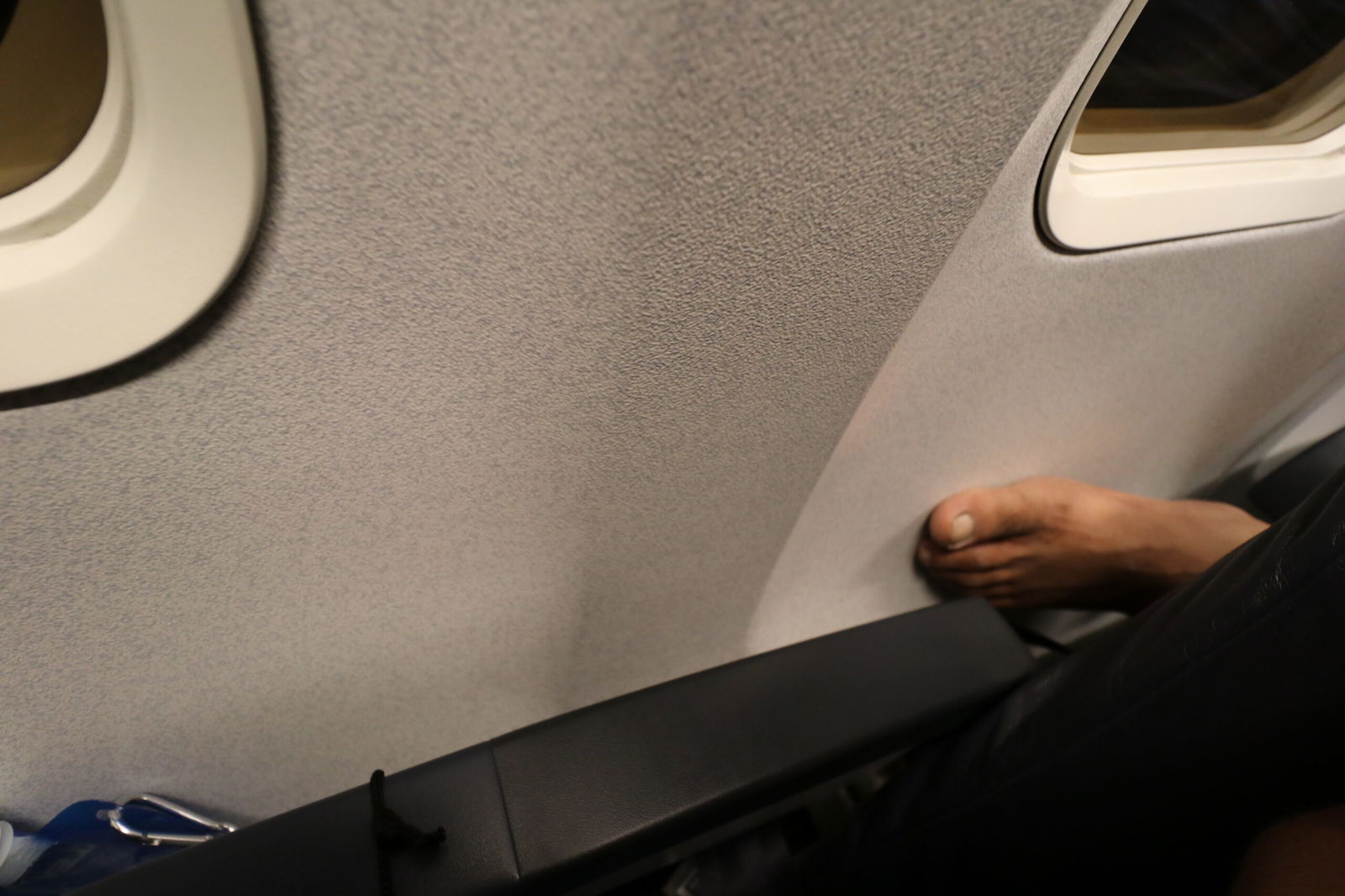 It's worth noting that the flight attendants were nice and dealt with the 10 pm departure brilliantly.
Soon enough we began our descent into Mumbai and pulled into our remote gate right on time.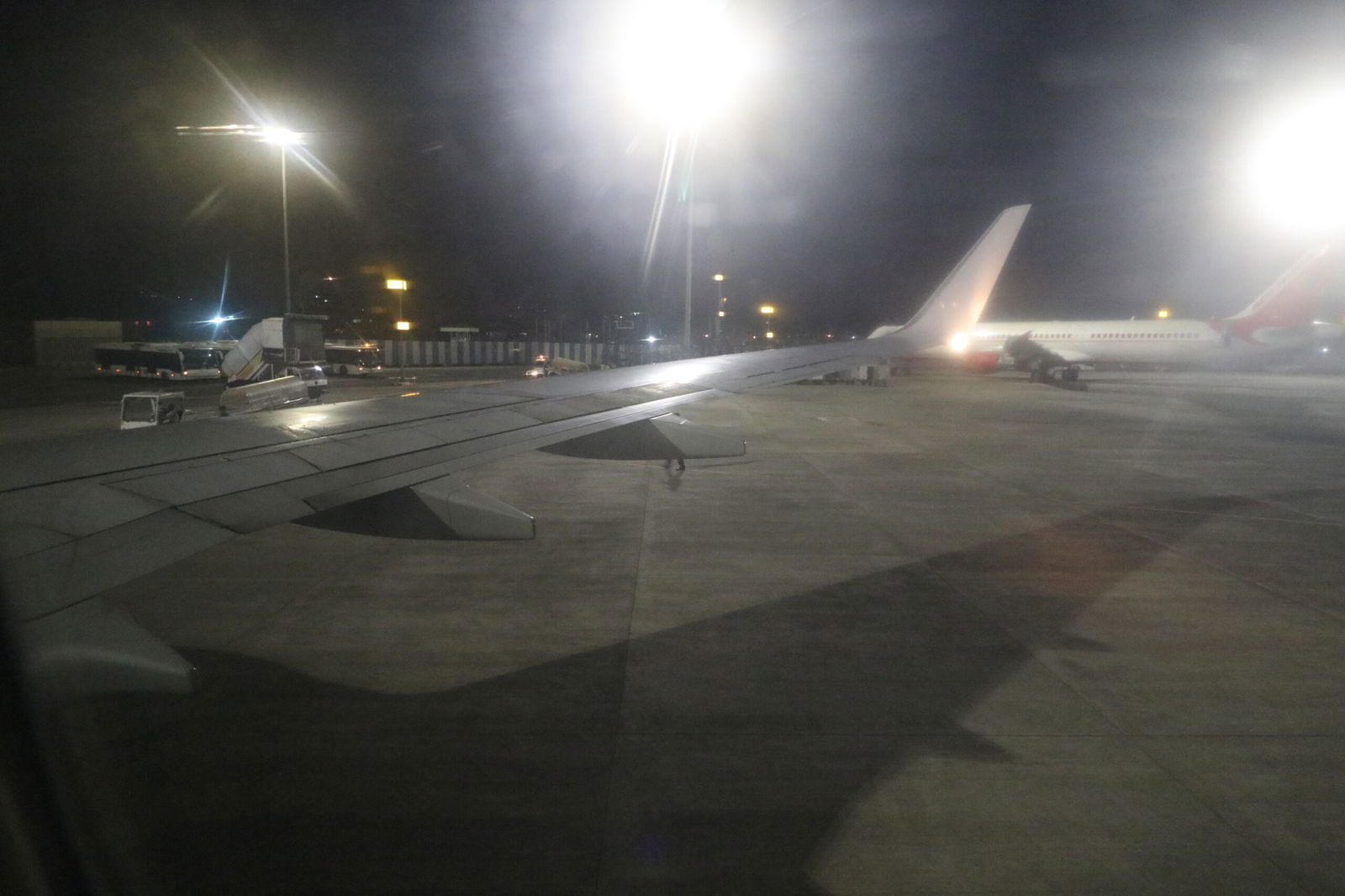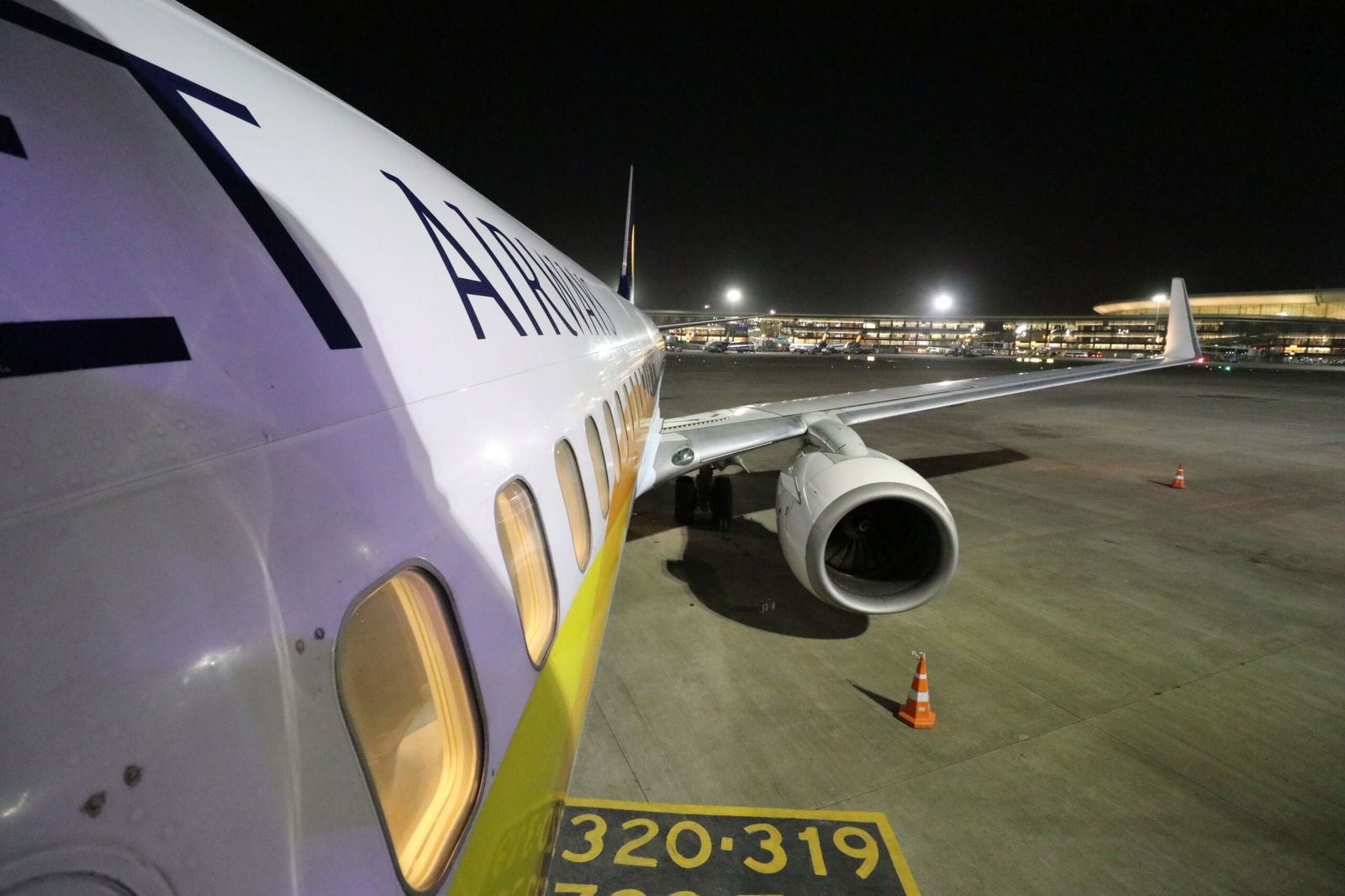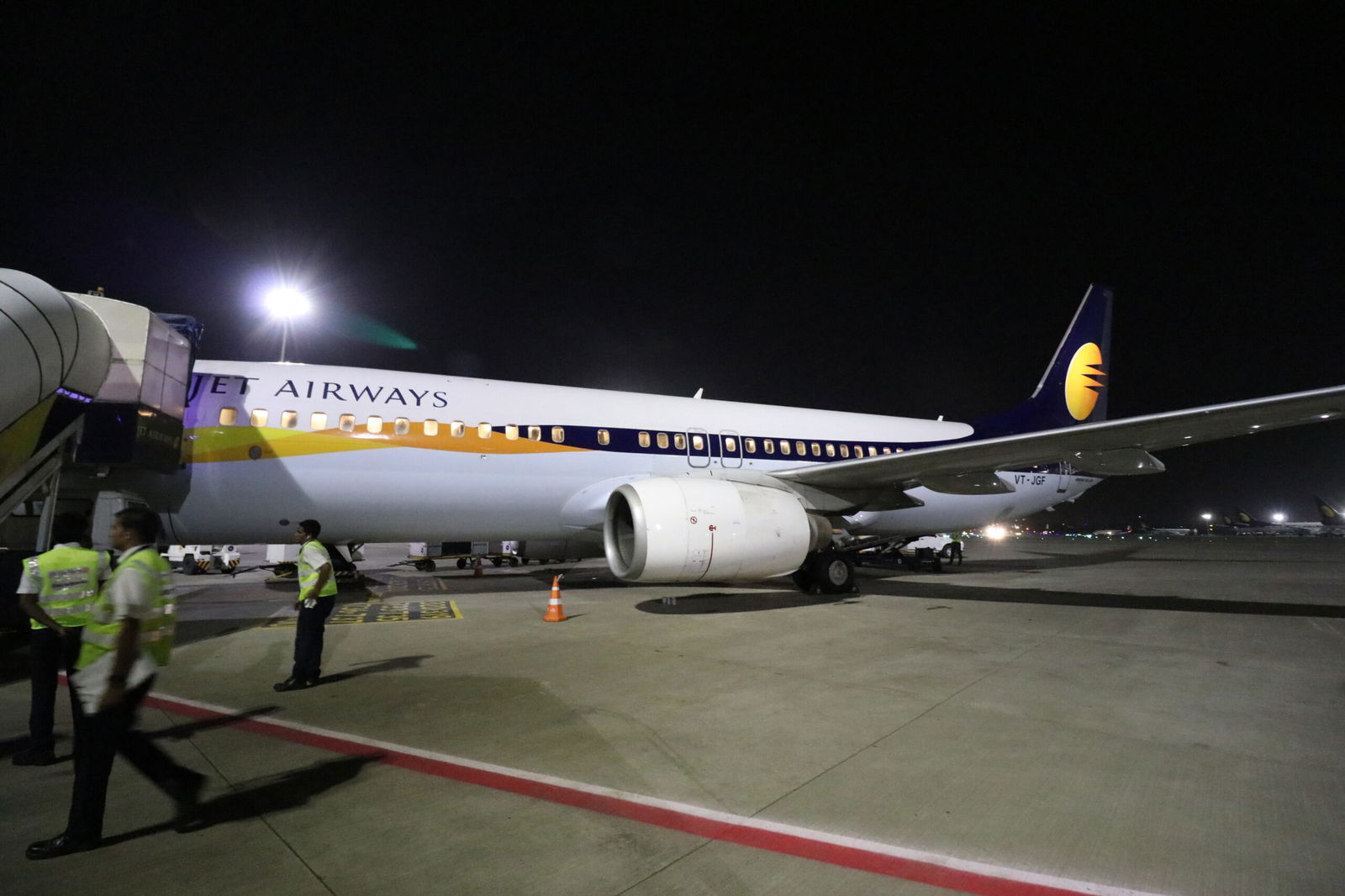 The bus ride to the terminal lasted a good 15 minutes. At least I got the full tour of Mumbai Airport!
Bottom Line
I never thought I'd be saying this, but Air India is exponentially better than Jet Airways on domestic flights within India, in my experience. Apart from the food and relatively good service, this flight was bad. I understand that the circumstances and passengers around me played a large role in that, but either way, the aircraft was uncomfortable. Boarding Qatar Airways a few hours later was like night and day. Stay tuned!
What are your thoughts on Jet Airways?