Introduction: Emirates, Etihad, Qatar Economy Class Showdown
Review: Zurich Airport Observation Deck
Review: Emirates A380 And 777-300ER Economy Class Zurich To Dubai To Delhi
The Delhi Airport Ground Experience
Review: Air India 747-400 First Class Delhi To Chennai
Review: Jet Airways 737-800 Economy Class Chennai To Mumbai
Review: Qatar Airways 777-300ER Economy Class Mumbai To Doha To Beirut
Transiting Beirut Airport On Separate Tickets
Review: Etihad Airways 787-9 And A320 Economy Class Beirut To Abu Dhabi To Muscat
Review: Premier Inn Abu Dhabi International Airport
Emirates Vs. Etihad Vs. Qatar – Who Has The Best Economy Class?
---
Ben has written in the past about his experiences with slow procedures and employees asking for "appreciation" in India. While India offers great hospitality in my experience, I had a few peculiar instances when connecting flights in Delhi. This post is only meant to prepare you for what flying through India could be like since I'm sure many people have stress-free transfers too.
My day in Delhi started when I landed on Emirates at 9:00am from Dubai. Following the quick walk to the stunning immigration hall, I got into the "eVisa" line.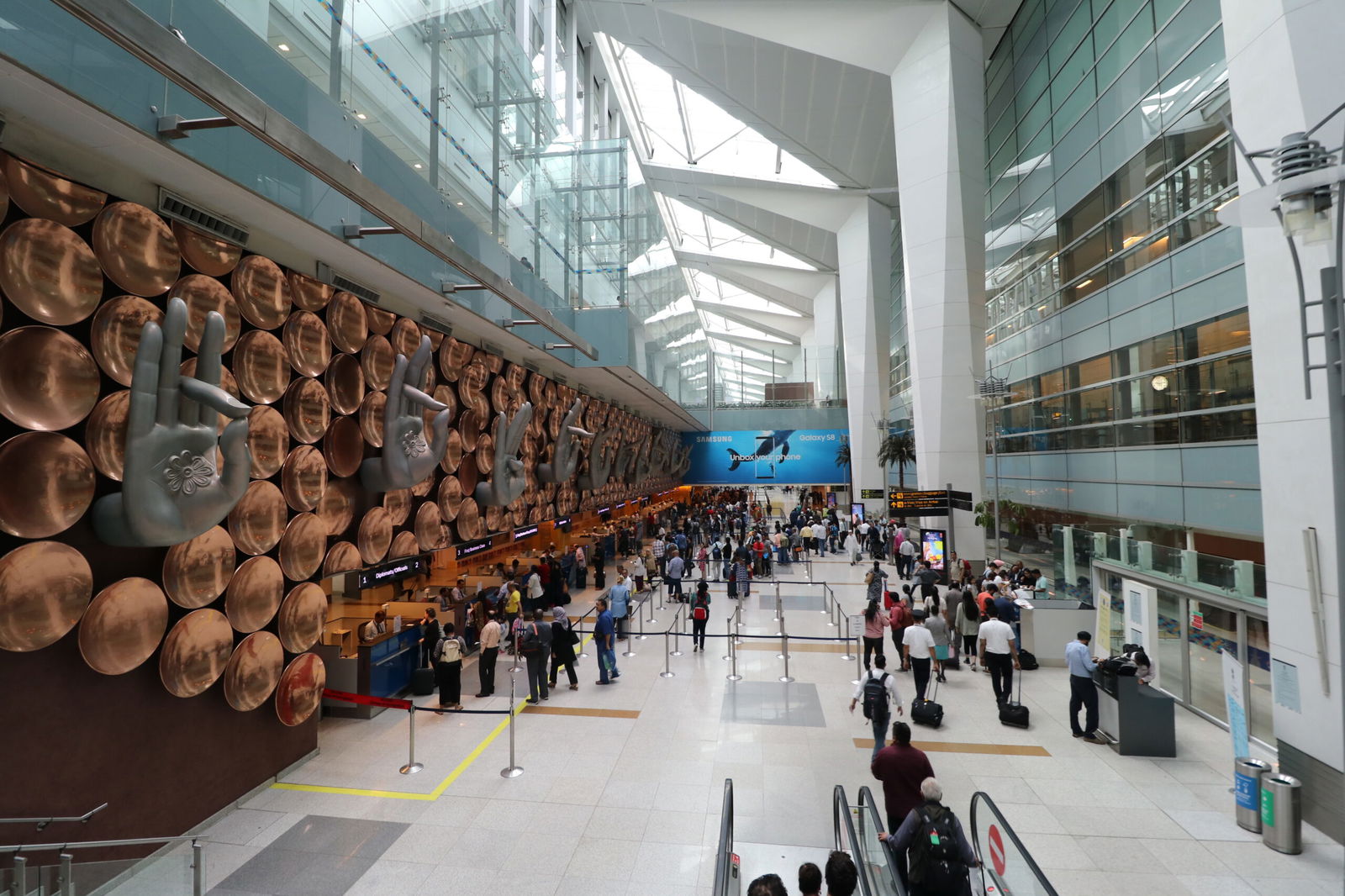 Thankfully, it moved quite fast, at least until (what I think was) a celebrity showed up. He probably stood at the immigration desk for thirty minutes before he was cleared. At that point, several immigration officers left their booths to take pictures with him, while leaving everyone waiting.
It took approximately an hour for me to get through, even though there were only ~25 people in front of me.
Next, I cleared customs and followed signs to domestic transfers for my Air India First Class flight. The security officers refused to let me in given that my flight wasn't departing for another eight hours. They directed me to the departures level to clear security there.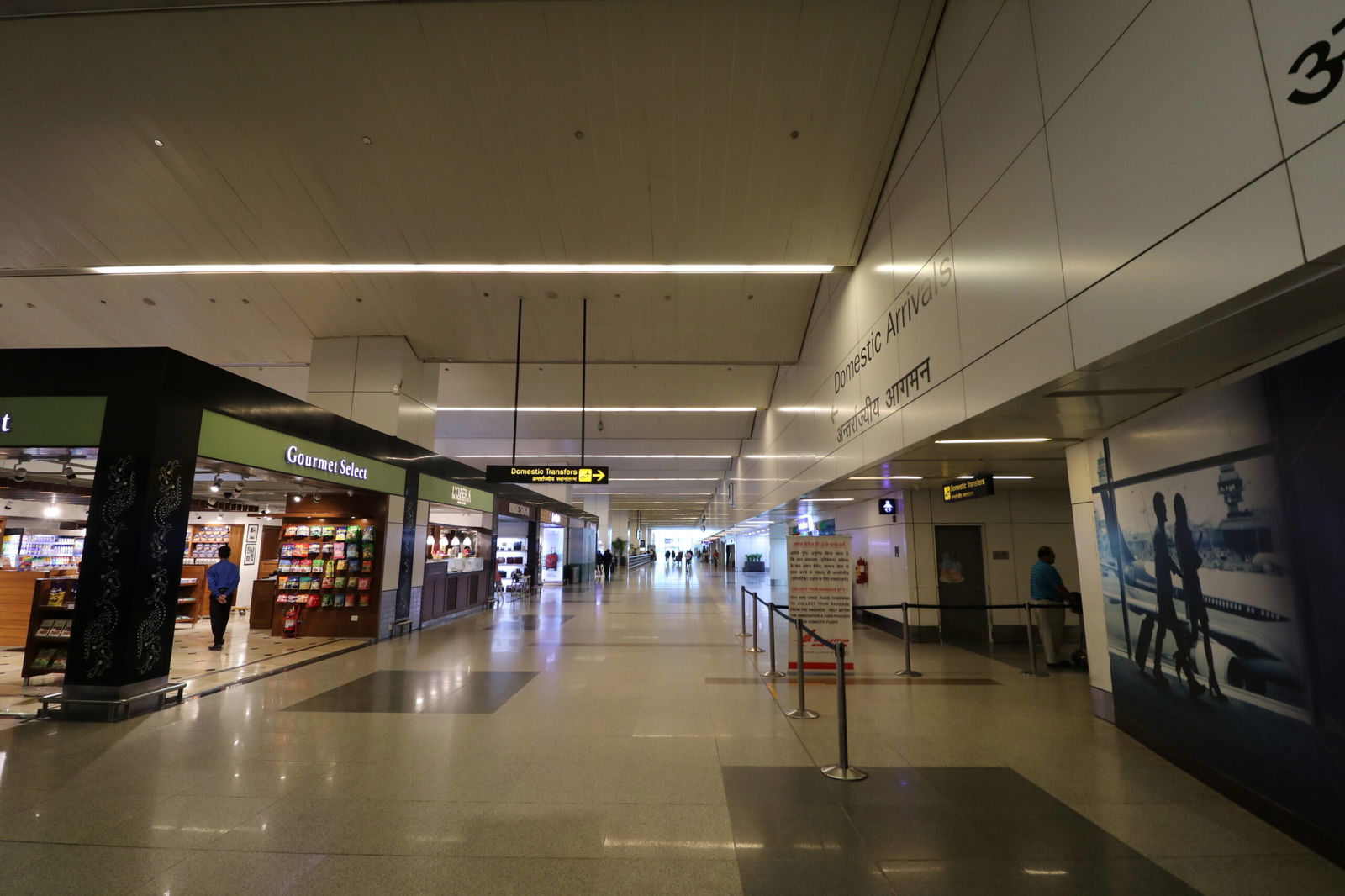 Another security officer was guarding the elevator up to departures and didn't want to let me in. I pleaded and told him his colleagues had specifically told me to go there, which worked to my relief.
Upon entering the beautiful check-in area, I headed to the Air India First Class desk.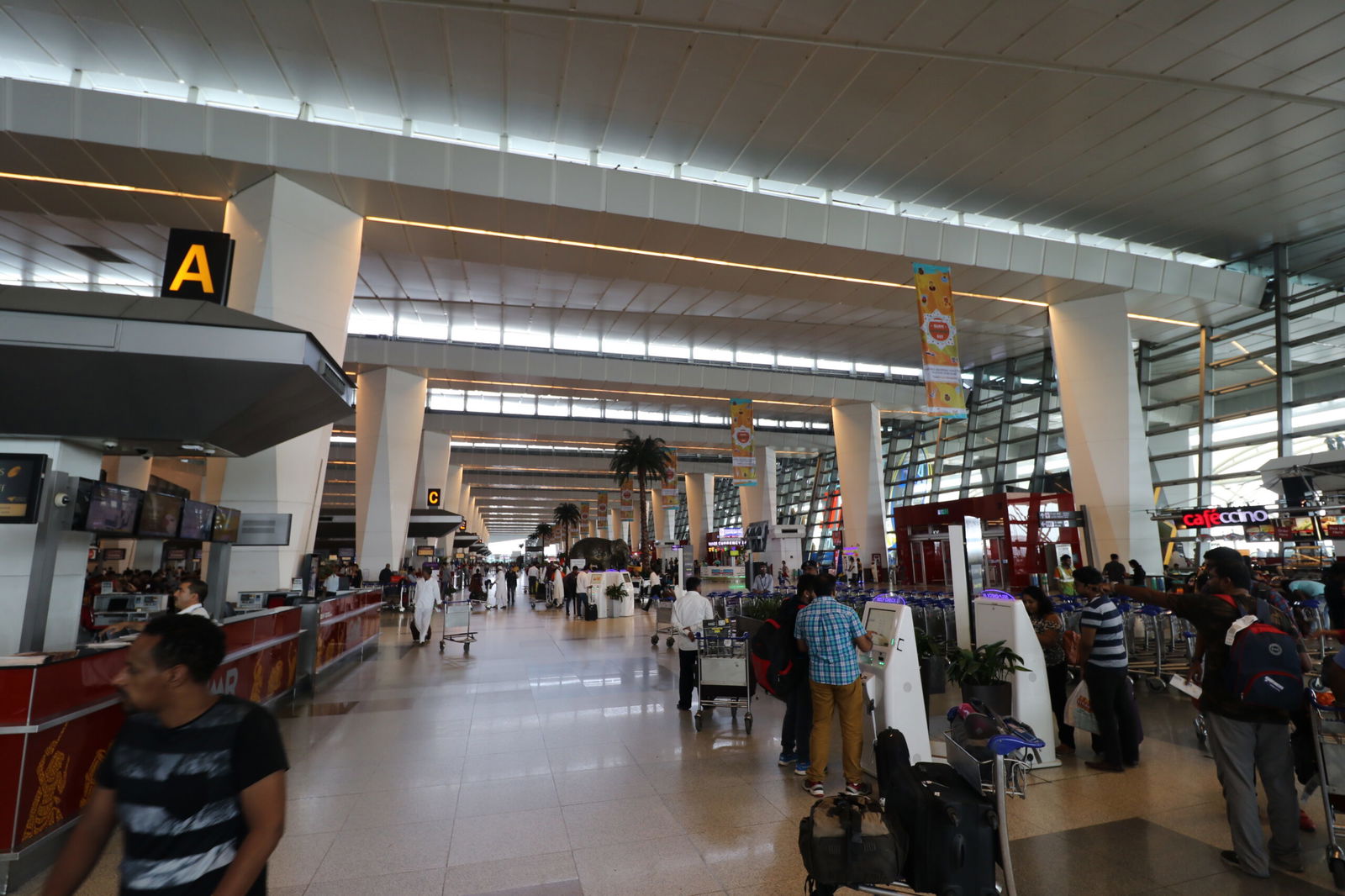 The lady looked at my ticket, giggled and said "sorry sir, you are too early — come back in three hours." I asked if there was any lounge I could wait in, to which she responded there were two on the departures level, and I could use the free Wi-Fi.
Alright… after walking around for thirty minutes, tourist information told me there were no lounges on this side of security. They also said Wi-Fi was only available after clearing security (though it didn't work there either). I hadn't slept or eaten much the night before, but all I could do was sit on a bench for two hours writing on my laptop until I decided to give check-in another try.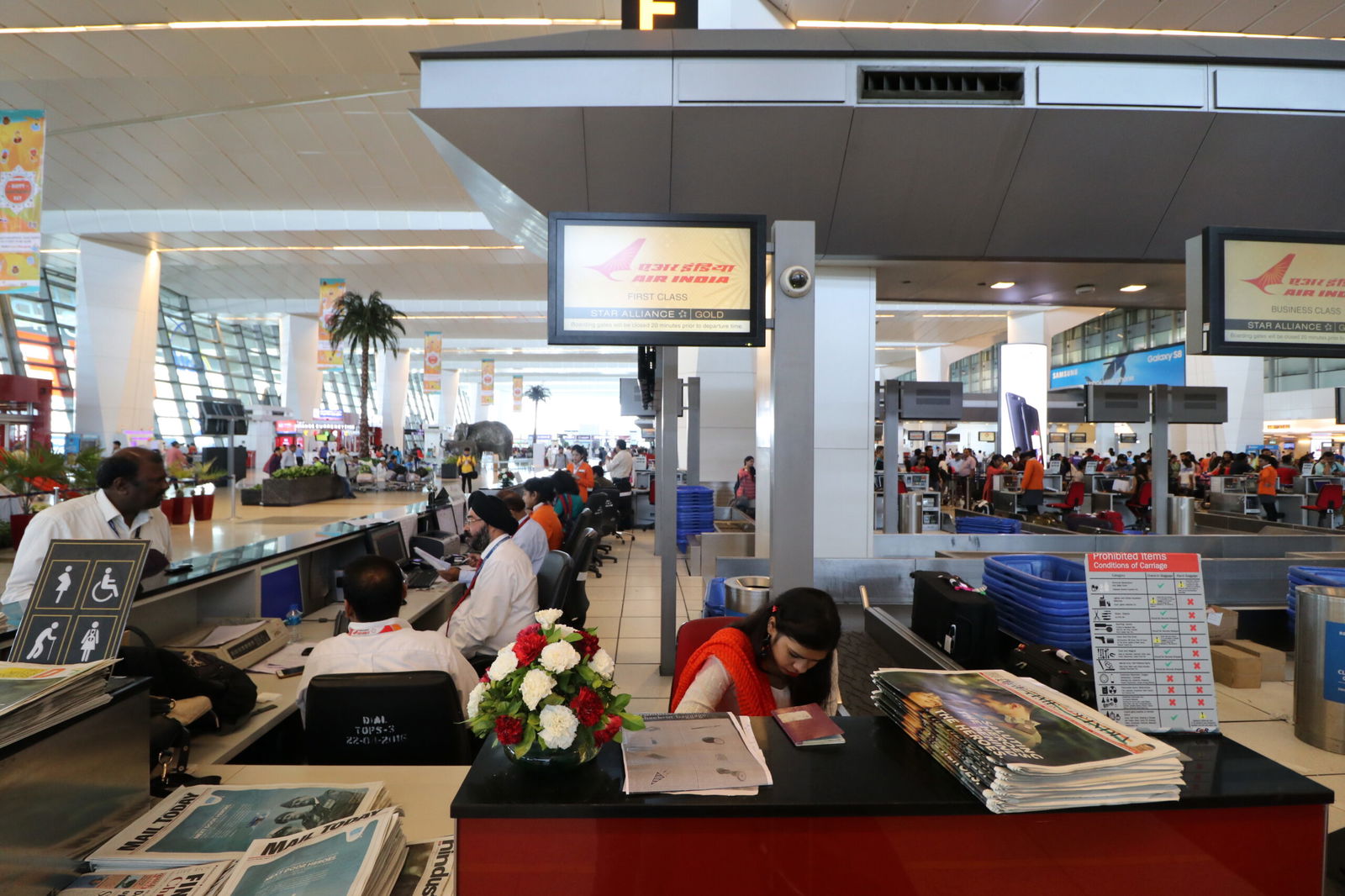 To my relief, she left me check in this time. The Air India First Class ground experience is incredible (see Ben's post here) and the employees couldn't have been friendlier. I went from rags to riches in a matter of minutes and spent the next four hours in the lounge, which Ben has also written about.
When it was time for boarding, an agent came up to me and said she'd be escorting me to the gate. I asked her about Independence Day (the day I was there) and typical ways of celebrating. She responded that they get to wear different clothes to work, which she enjoyed. She then immediately asked if I'd ever heard of Air India's feedback form. "You're such a nice boy, very very friendly" she said, before telling me her full name and employee number so I could write something nice about her later.
I understand that feedback forms incentivize employees to work harder, but there's a point where great people lose all credibility because of them. If someone has helped with something tough or does a good job, it's OK to ask for feedback. However, it's a shame she had to use it as a conversation starter, making it so obvious why she gave me the compliment too.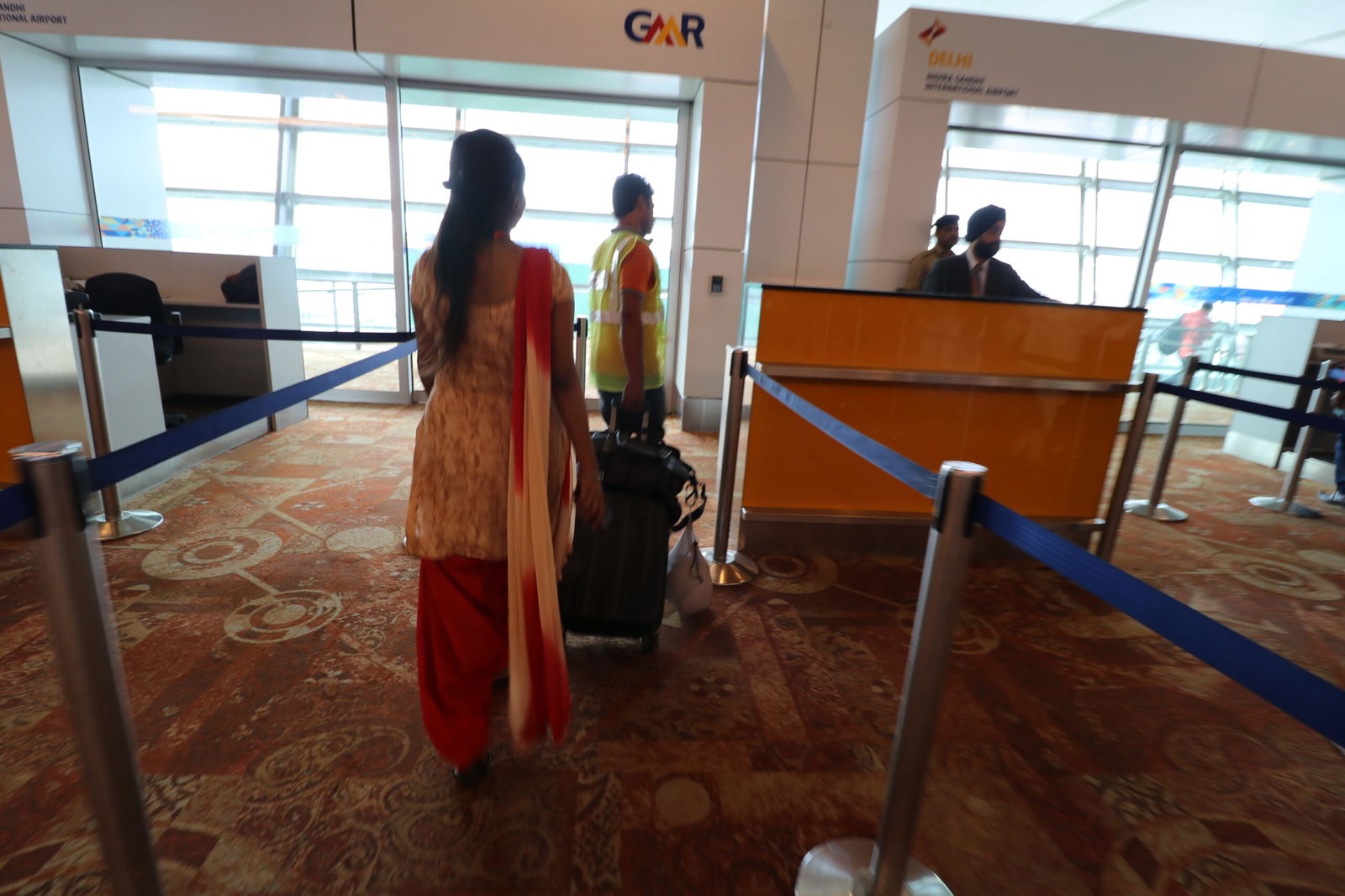 Overall, most people I interacted with were delightful. It's the unfortunate bureaucracy and strange company culture that set this experience apart from typical First Class ground experiences. I still plan on leaving a kind word for the girl who helped me since it seems the feedback genuinely makes a difference.
My main disappointment is that Air India can't treat their First Class passengers better at a hub airport. Leaving me stranded in the departure hall without being able to leave the building (since security wouldn't let me back in for hours) and misleading me about lounges and Wi-Fi is suboptimal. Stay tuned for my 747 flight review though — it turned out to be a blast!
What's your strangest ground experience?