Malaysia Airlines operates a fleet of six new A350-900s. I find their A350 strategy fascinating, because each aircraft has a small first class cabin, using a modified Thomson Aero Vantage XL seat. This is similar to the new Delta One A350 Suites, as it has a closing door, and also the same seat design that airlines like Qantas and SAS use as their newest business class product (although those airlines do not have sliding doors in business class).

As far as I know, Malaysia Airlines is the only airline to install a first class cabin in the A350.
Airlines such as Lufthansa, Singapore Airlines and Cathay Pacific, all of which have excellent first class products on other aircraft, have decided not to install first class on the A350, so I'm interested to understand why a struggling carrier like Malaysia Airlines decided to do so.
I'm as keen as you guys are for Ben to review this product as soon as possible, as it's an odd choice to use a modified business class seat as a first class seat, in an aircraft other airlines determined didn't need first class!
I'm sure there's a strategic/financial reason for doing so that I am not aware of, although this is the airline that decided to restore a single Boeing 747, to cover maintenance of other aircraft, that never actually eventuated.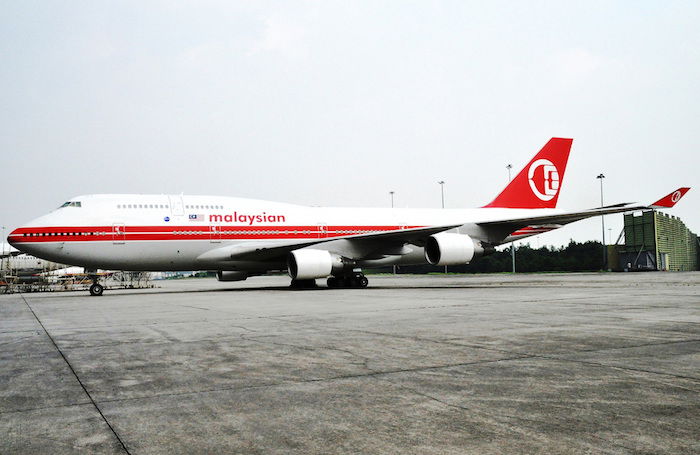 Kuala Lumpur to Sydney is getting an A350
Malaysia Airlines has so far been using the Airbus A350 on its flagship route to London Heathrow, as well as to Tokyo Narita, and it will eventually replace their Airbus A380, which didn't seem to ever really work for them.
Malaysia Airlines operates a double daily A330 to Sydney, and has today announced that it will operate its new A350 to Sydney on one of the daily frequencies, from September 1 to October 27, with the following schedule:
MH123 Kuala Lumpur to Sydney departing 11:45PM arriving 10:00AM (+1)
MH122 Sydney to Kuala Lumpur departing 1:05pm arriving 7:55pm
Now there's good news and bad news about this aircraft change.
First the bad news…
While the aircraft change has been loaded into ExpertFlyer and the GDS, Malaysia Airlines does not appear to be selling first class on this route for this period.
I'm not sure why they are putting the A350 onto this route if they are not planning to sell first class, given the total number of economy and business class seats is almost identical to the A330 it is replacing, and both aircraft have the latest business class product.
If they didn't plan to use this aircraft on a route to sell first class, why did they install a first class cabin?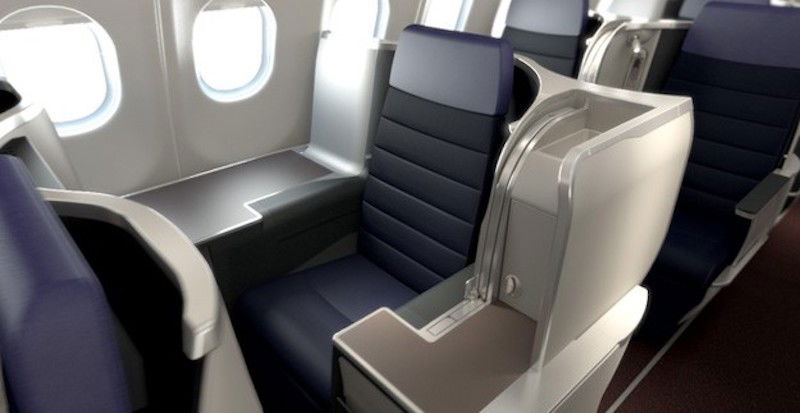 And the good news!
So, what will happen with those four first class seats Malaysia is not selling as first class?
Well they appear to be available to select for business class passengers. Qantas does the same thing when it operates its A380 to Hong Kong — it doesn't sell first class tickets, but does allow savvy business class passengers to select them, but receive business class service.
Here is the ExpertFlyer seat map for the A350 service to Tokyo (which does sell proper first class). You can see row 1 is reserved for first class, while rows 2 on wards is business class.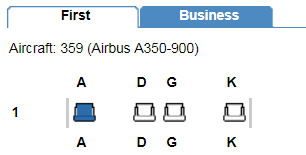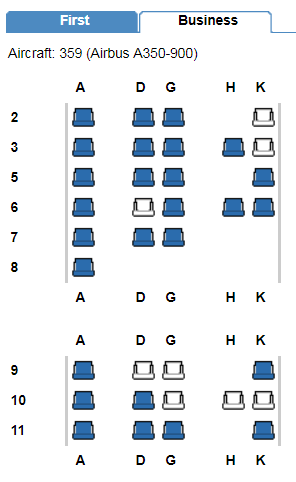 And here's the seatmap for an A350 flight to Sydney. Notice that the four first class seats in row 1 are designated as business class.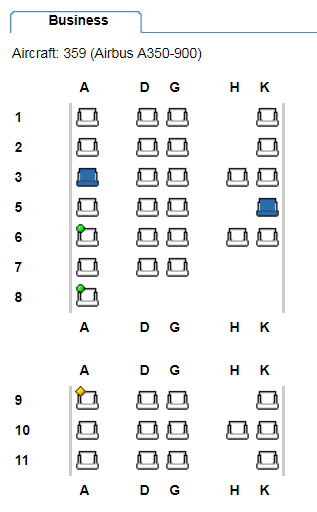 Now when some airlines (such as Qantas) do this, they often reserve these first class seats for their highest status frequent flyers, in this case oneworld Emeralds. As these seats are not 'blocked' on ExpertFlyer, it would appear that anyone with a business class ticket can reserve the seats in row 1.
If you happen to be booked on MH122 or MH123 for this period, I would encourage you to try and reserve one of these seats regardless of your status.
Although you will 'only' receive the business class soft product (meals, drinks, service, amenities), the hard product will be significantly better than the other business class seats on the flight. I would note that there's a risk that they could change seat assignments for those who reserve first class seats, and later reassign those seats to others.
If you are looking to redeem miles on this route, AAdvantage remains a smart choice, at 40,000 miles each way from South Pacific to Asia 2 in business class, remembering you can continue on to anywhere in South East Asia for no additional miles.
Even better value would be continuing onto Tokyo which would be only 60,000 miles each way in business class, from Sydney to Kuala Lumpur (remembering you may be able to score a first class seat), and then Kuala Lumpur to Tokyo in first class which has phenomenal award availability.
On both of tomorrows flights, the ENTIRE first class cabin is available for awards.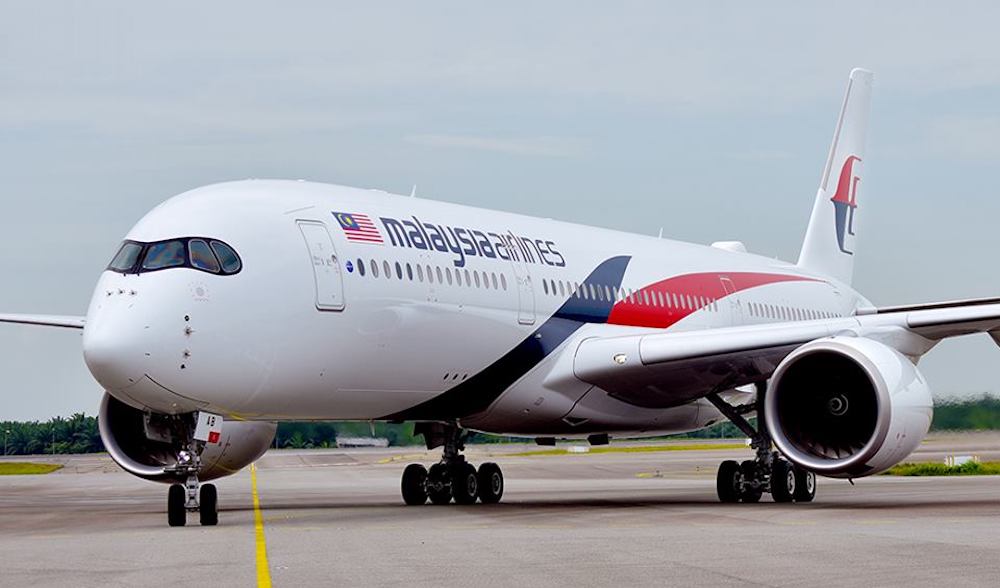 Bottom line
It's nice to see Malaysia Airlines, a company that has had such a bad few years, purchasing new planes with new products.
I'm confused as to why they are moving their newest plane with a first class cabin onto a route, but seemingly not actually selling first class on the route. They may wish to 'show off' the plane on a premium route but the A350 is hardly a stranger to Sydney.
If you do have a business class ticket on these flights, I would encourage you to do everything you can to score a seat in row 1 for a very nice upgrade.
Is anyone keen to try Malaysia Airlines' A350?