On Sunday I took Oman Air's inaugural Boeing 787-9 flight featuring their new first class between Muscat and London.
While Oman Air has an exceptional onboard product, their ground experience in Muscat has long been a weak point. At least that was the case until their new terminal opened a few months ago. Prior to that the airport had no gates, meaning all flights left from remote stands.
Now Muscat has one of the most beautiful terminals in the region. I thought the terminal was every bit as nice as you'd find in Doha or Dubai, except it was much smaller (and therefore easier to transit), and also incorporated more local design elements. This is easily one of my new favorite mid-size airport terminals in the world.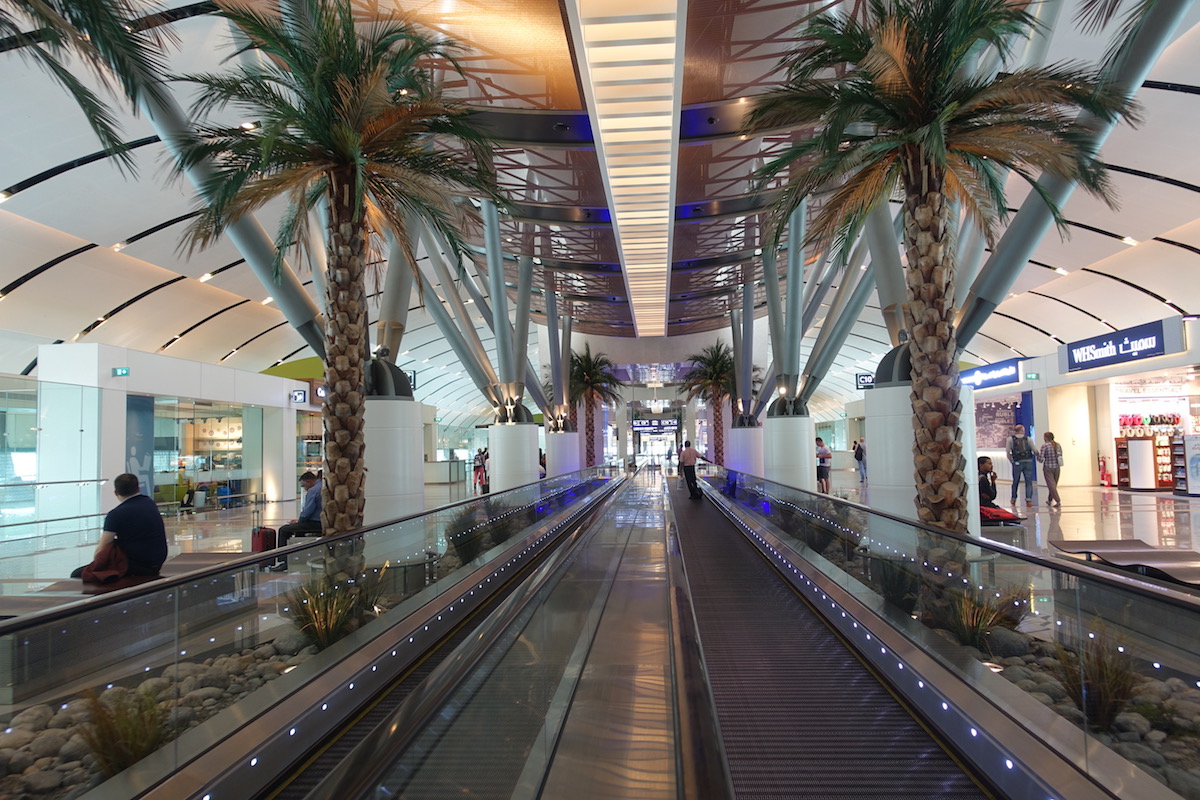 As part of the new terminal, Oman Air has also opened new first and business class lounges. I'll be writing full reviews of both lounges soon, though in this post wanted to share my initial impressions of their new first class lounge.
Oman Air's new first class lounge is located inside the main lounge, and is a huge space, when you consider that the airline only has a few flights with first class. I was in the lounge from 8AM until about 1PM, and for the first two hours was the only guest (and I was only ever joined by one other person).
I love the design of the lounge – it has lots of natural light, several different seating areas, and design that's grand yet understated (at least in comparison to Emirates).
There's at least one attendant in the lounge at all times, and in my case it was Salim. He checked on me constantly to see if I wanted anything. I mostly stuck to cappuccinos and americanos, though they even have Hennessy Paradis, the same $900+ per bottle cognac that Emirates has in first class. Wow.
All dining in the lounge is a la carte, which makes sense, given how few people use it. I was presented with an extensive menu, and when I wanted to eat, the lounge's chef came over to take my order, and then he brought over each individual course. In that respect it reminded me a bit of the Etihad Residence Lounge in Abu Dhabi.
I ordered the soup of the day.
Then I also ordered the mezze.
For my main I ordered the soy maple glazed salmon with balsamic reductions.
All three courses were excellent.
The business class section is connected to the lounge and has nap rooms, entertainment rooms, a play area for kids, and will also eventually have a spa, though that's not open yet.
Bottom line
Muscat's new terminal is a massive passenger experience upgrade, and the new Oman Air lounges are excellent as well. The first class section really does feel like something special, with attentive service, a la carte dining, and thoughtful design.
There are a lot of great first class lounges out there, and I'd say this probably ranks in the top dozen.