Yesterday I shared the crazy story about the Korean Air executive that seemed to lose it after a flight attendant dared to serve her macadamia nuts in a package rather than in a ramekin.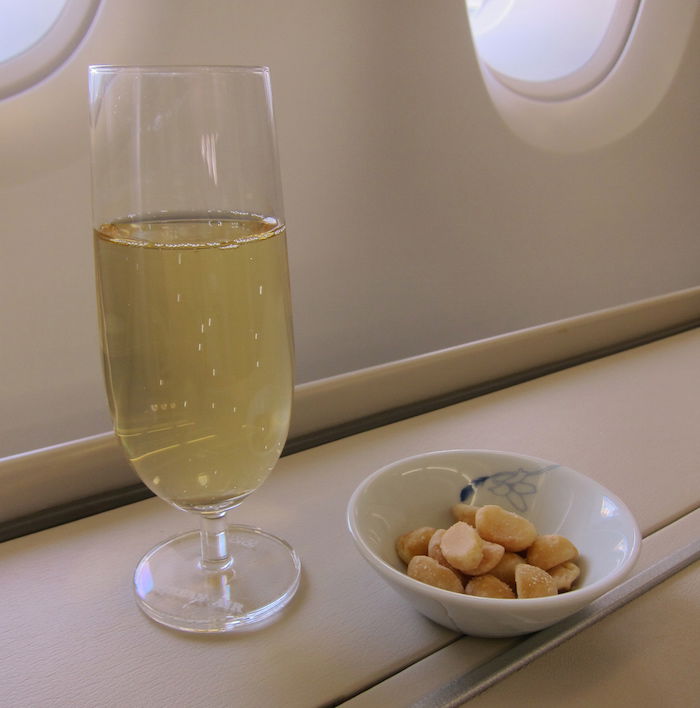 Korean Air first class macadamia nuts
Her attention to detail and frustration wasn't inappropriate given that she was actually the vice president in charge of onboard service. So while the way nuts are served seems minor, in first class the expectation is that everything is perfect, and clearly that wasn't the case here.
At the same time, it seems like this is a situation that could be dealt with after the fact without humiliating the flight attendant and turning the plane around. After all, what good is stranding a flight attendant while inconveniencing 400+ people supposed to do?
Well, it seems I wasn't the only one that found this story to be nuts, since Heather Cho has now resigned from her role at Korean Air, though retains her title as vice president. Via CNN:
A Korean Air executive has resigned from some of her duties after she ordered a flight to be turned around to the gate and a flight attendant off the plane because she was served nuts in a bag instead of on a plate.

Heather Cho, whose Korean name is Cho Hyun-ah, resigned Tuesday from the airline's catering and in-flight sales business, and its cabin service and hotel business divisions, an airline spokesman said.

But she is keeping her title as a vice president of the national carrier, he said.
This is what happens when the chairman of the company employs all three of his kids at the airline, I guess. 😉
I was kind of surprised that in the comments section of the last post many of you said "good for her." I totally agree it's unacceptable (well, in the realm of #.0001%firstworldproblems) that the flight attendant served the nuts in a package since that's not the procedure. At the same time, I just don't see how dealing with the situation like this was the solution.
What do you guys think of the tables being turned here, and the executive being the "loser" in this case?