There are so many mismanaged airlines out there that were on the brink of collapse even before the current pandemic started, and Thai Airways is among them.
Thai Airways to file for bankruptcy protection
Reuters reports that Thailand's government has decided to go to bankruptcy court to submit a rehabilitation plan for Thai Airways.
According to government spokesperson Narumon Pinyosinwat:
"The State-Enterprise Planning Office agreed in principle for the rehabilitation of Thai Airways in court… the procedure will be submitted to cabinet tomorrow."
While I'm not familiar with these procedures in Thailand, it's said that the process is similar to Chapter 11 bankruptcy protection in the United States.
This represents a new strategy for the airline, as previously the plan was for Thai Airways to get a further 58.1 billion THB (~1.8 billion USD) loan guaranteed by the government.
While the airline needs liquidity to survive, the reality is that the airline is already almost 100 billion THB (~3.1 billion USD) in debt, so just adding to that debt even further won't do much for the airline long term.
Thailand continues to be closed to international tourists, meaning the Thai Airways fleet has essentially been grounded.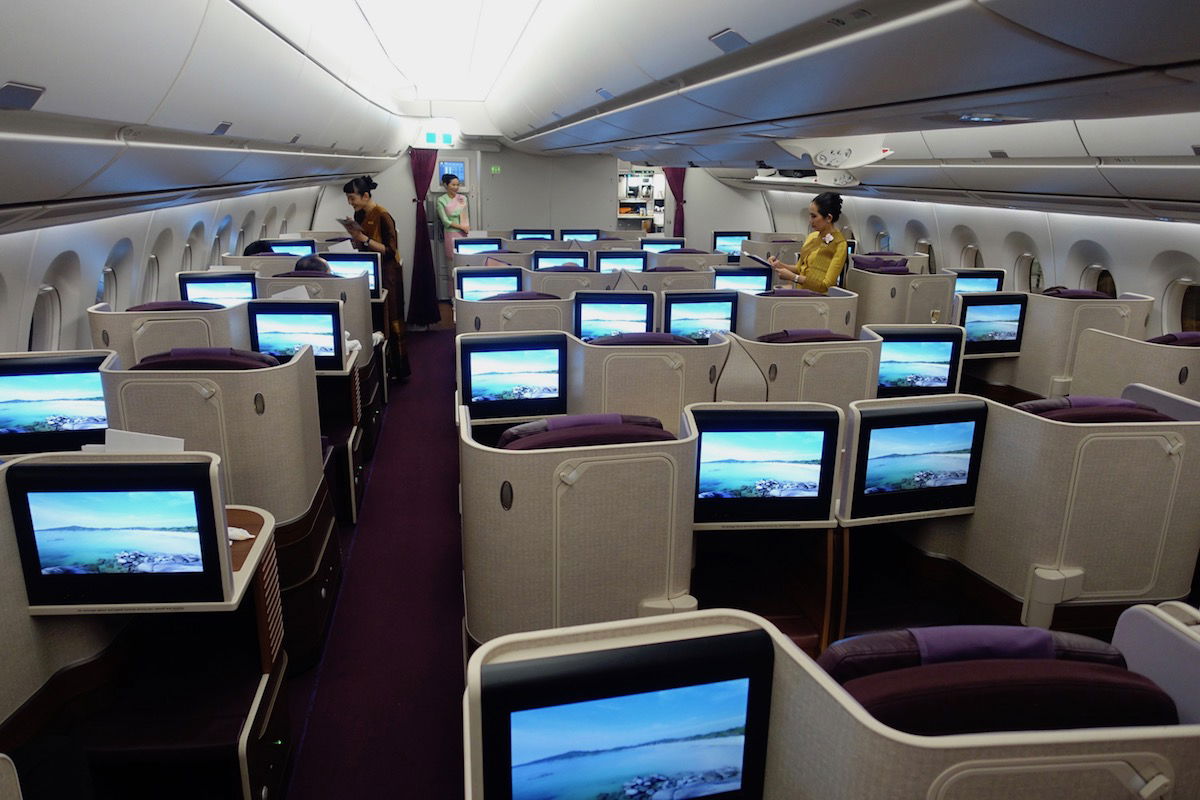 Thai Airways A350 business class
What changes should we expect at Thai Airways?
As mentioned above, a serious Thai Airways restructuring has been on the table for a long time, and the current situation has only made that even more necessary.
Thai Airways' biggest problem is their inefficient route network and fleet. Thai Airways' fleet consists of roughly 80 wide body aircraft:
The 80 wide body aircraft consist of 10 different aircraft types, so there's a huge lack of consistency and commonality
The wide bodies are simply too big for some of the regional routes the airline operates, as all narrow body planes are now with subsidiary Thai Smile
Thai Airways continues to operate 747s, which are gas guzzlers, and A380s, which offer too much capacity for the airline
Thai Airways has an unnecessarily large long haul route network, especially when you consider that Thailand is overwhelmingly a leisure destination, and Thai Airways doesn't do quite as well as a "transit" airline as some other airlines in the region (for example, the Gulf carriers, Cathay Pacific, Singapore Airlines, etc., carry significantly more passengers between Europe and Australia)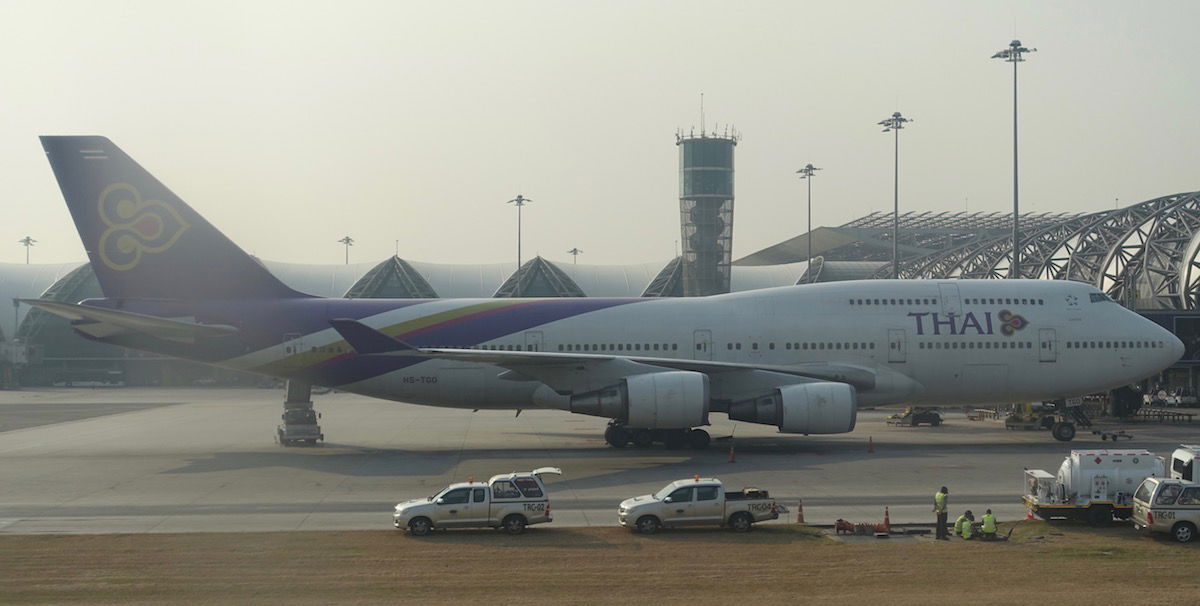 Could this situation cause Thai to retire the 747?
Bottom line
Hopefully Thai Airways emerges from bankruptcy protection a stronger and more efficient airline. For so long the airline has been run based on prestige and pride rather than profitability.
That will need to change if the airline is going to have a proper turnaround, though frankly I'm skeptical about that actually happening.
What changes do you think we'll see at Thai Airways?