I'm planning on traveling to Thailand in the near future. Or perhaps more accurately, I need to position to Thailand, in order to pick up another ticket originating in Bangkok (more on that soon, but feel free to guess). As I try to think of the most interesting ways to get to Bangkok, Thai Airways' new first class comes to mind.
In this post I wanted to take an updated look at Thai Airways first class, given that a lot has changed since the start of the pandemic. The airline has gotten rid of all of its planes that had first class pre-pandemic, but has taken delivery of a few new jets with first class.
Which Thai Airways planes have first class?
Nowadays Thai Airways exclusively has first class on three newly delivered Boeing 777-300ERs. The airline took delivery of all of these planes in 2022, and they're the carrier's only jets with first class. For what it's worth, these planes have the registration codes HS-TTA, HS-TTB, and HS-TTC, should you want to track them.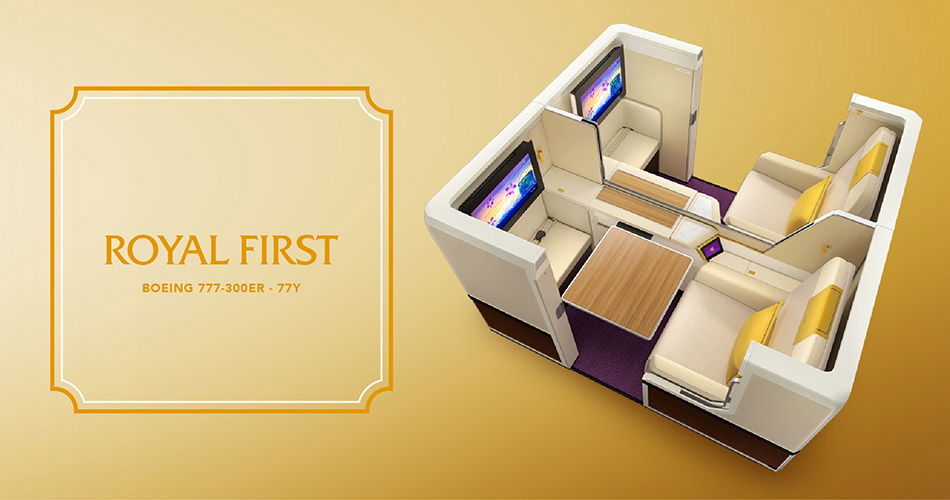 Below you can get a sense of what the cabins are like on these planes. First class consists of eight seats in a 1-2-1 configuration. It's a solid hard product, but also nothing out of the ordinary.
In the past, Thai Airways had first class on its Boeing 747s and Airbus A380s, but those have all been retired. Going back even earlier than that, Thai Airways used to have first class on some Airbus A340s and Boeing 777s, but those have all been retired or reconfigured.
So nowadays the airline literally just has first class on three 777s, which is quite a small fleet to have first class. There are no plans to install first class on more aircraft.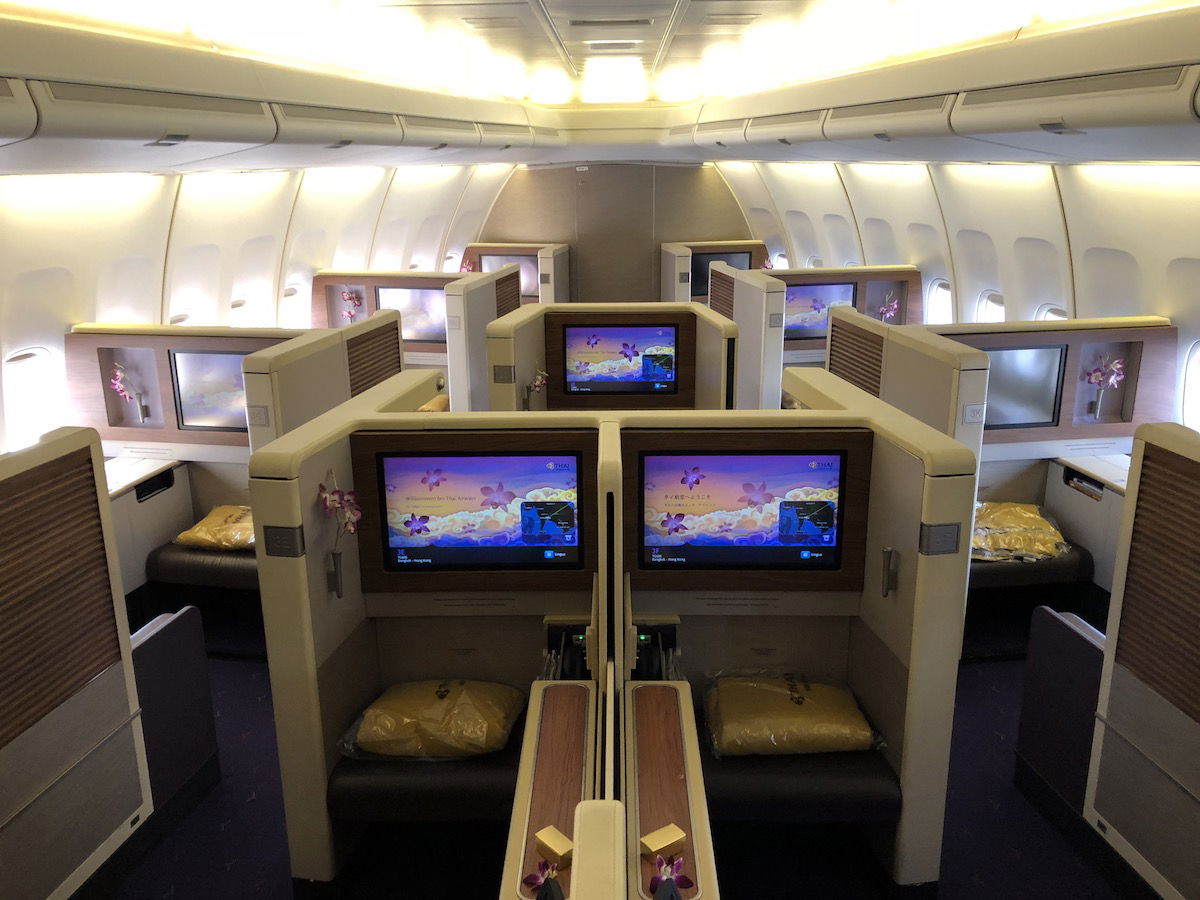 On which routes is Thai Airways first class available?
Thai Airways currently offers first class on just three routes. Specifically, you can find first class on flights between Bangkok (BKK) and:
London, United Kingdom (LHR)
Osaka, Japan (KIX)
Tokyo Narita, Japan (NRT)
Only select frequencies to those destinations are operated by 777s have the first class product, so make sure you check the details for the flight you're looking at. Also, these routes are subject to change.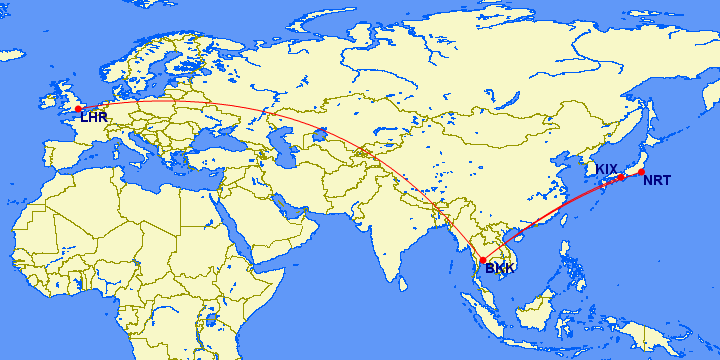 Does Thai Airways still have a first class lounge & spa?
Back in the day, arguably the best part of Thai Airways first class was the ground experience, including the excellent first class lounge and spa. Not only were you escorted every step of the way on the ground, but you could get an hour-long full body massage, and even had a semi-private living room in the lounge.
Unfortunately both the first class lounge and spa have never reopened, and it seems like the plan is for this to stay shut permanently. Instead, first class passengers get access to a partitioned off area of the business class lounge, which features less crowding, more attentive service, and a la carte dining.
So the first class ground experience is still better than the business class ground experience, but not as good as the old setup.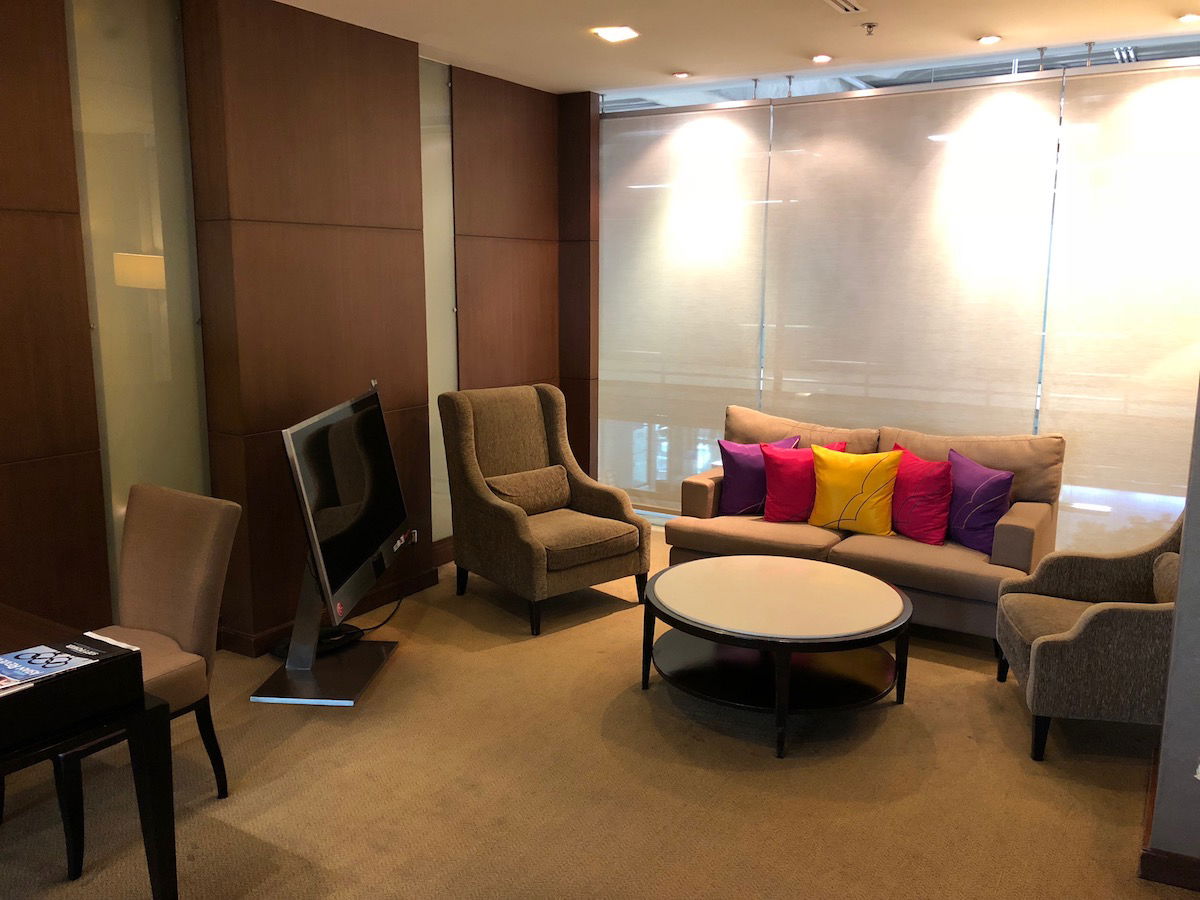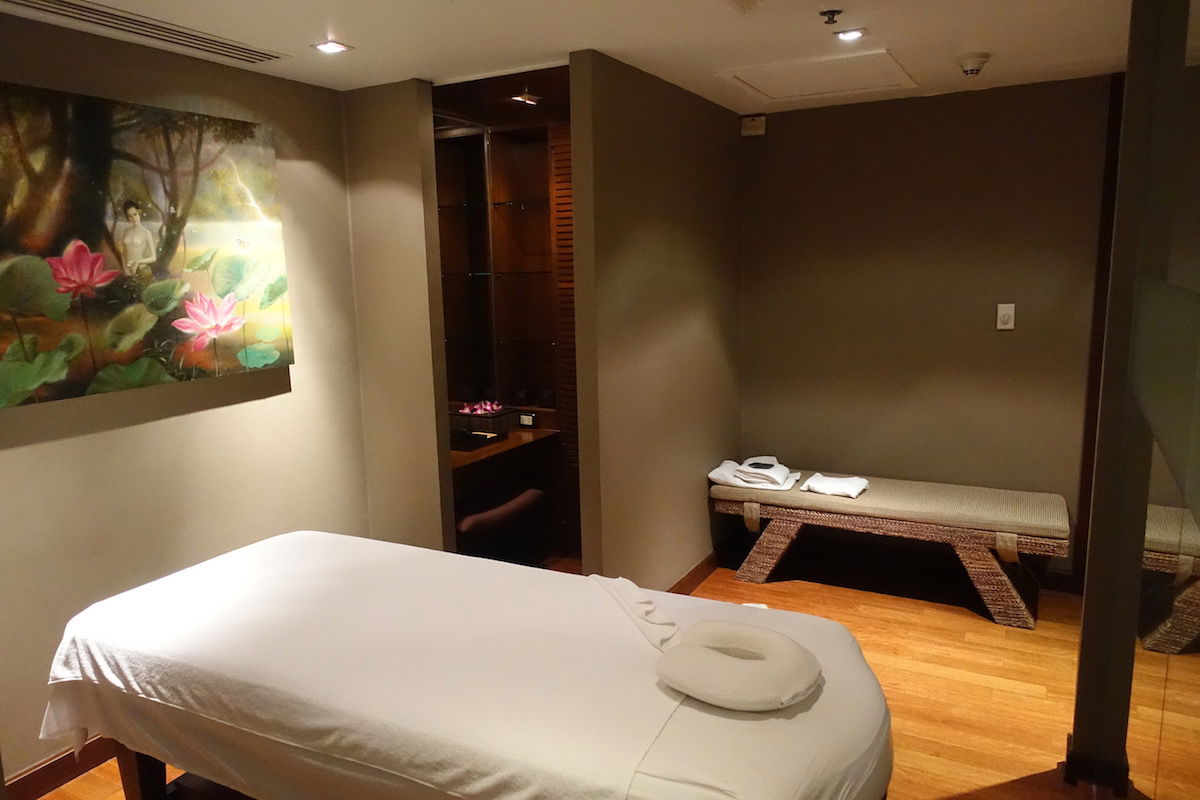 Is there ever Thai Airways first class award space?
If you want to redeem miles for travel in Thai Airways first class, is that realistic? The bad news is that it's much tougher than in the past. Back in the day, Thai Airways was consistently generous with releasing award space, especially at the last minute when there were unsold seats.
Nowadays Thai Airways seems to make at most one first class award seat available per flight to partner programs. Let me emphasize that this is the absolute most, and in some cases the airline doesn't even make one seat available. Furthermore, it doesn't matter how many unsold seats there are as the departure date approaches, as more seats won't be made available.
So while it's not impossible to find Thai Airways first class award space, it is really difficult, especially if you're not planning far in advance.

The one thing I'm curious about is if Thai Airways' own Royal Orchid Plus offers access to more availability? The program is a Citi ThankYou transfer partner, so it is pretty easy to earn those miles. It seems that one-way first class pricing would be 67,500 miles between Thailand and Japan, and 125,000 miles between Thailand and the United Kingdom.
Unfortunately you can't search Thai Airways availability through Royal Orchid Plus unless you have a mileage balance, so if anyone has any insights, I'd appreciate it!
Bottom line
Thai Airways currently only offers first class on three Boeing 777s, which fly from Bangkok to London, Osaka, and Tokyo Narita. Pre-pandemic, the airline had first class on a lot more jets, but those are all not flying anymore. Unfortunately because of this small fleet, Thai Airways also no longer has its impressive first class lounge.
What do you make of Thai Airways first class? Has anyone seen any first class award availability lately?