Alaska Mileage Plan has just added online bookings for another partner, which is a positive development.
Cathay Pacific awards bookable on Alaska's website
Last week Alaska Mileage Plan announced that some major changes are coming to partner awards later this year. We don't yet know the details, but it's probably not good news. There was one positive aspect to this development — Alaska committed to making Cathay Pacific and LATAM awards bookable on alaskaair.com.
The first part of that is live, as you can now redeem Alaska miles for travel on Cathay Pacific online. This means that LATAM is the only Alaska redemption partner that's not bookable online, but that should change soon (meanwhile we're still waiting for award redemptions on EL AL to be added, even though that partnership launched in 2019).
Cathay Pacific award space will show up if there's availability when checking the "use miles" box. Furthermore, you can book a stopover on a one-way award at no extra cost by using the multi-city feature.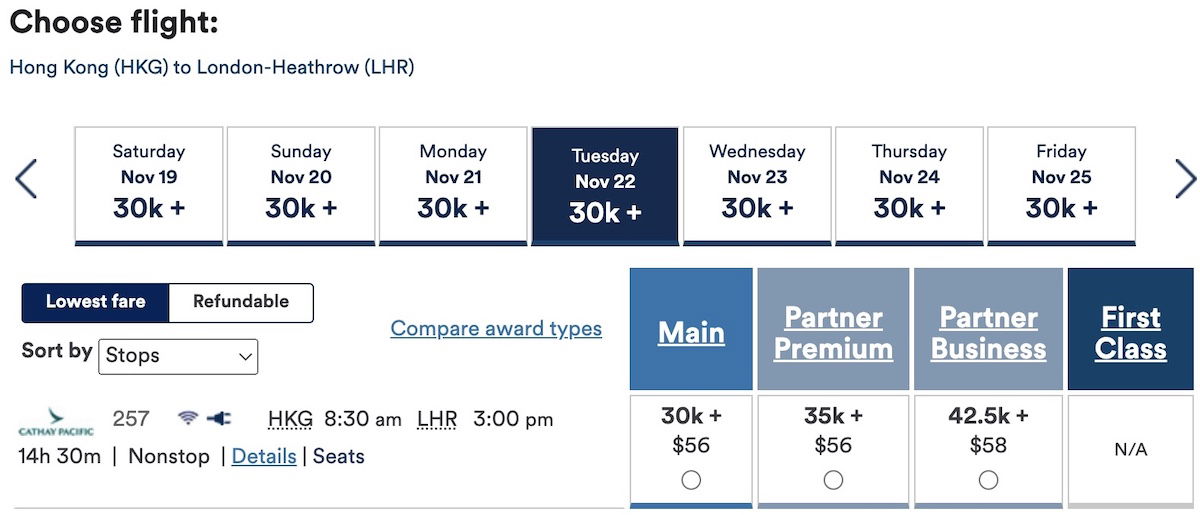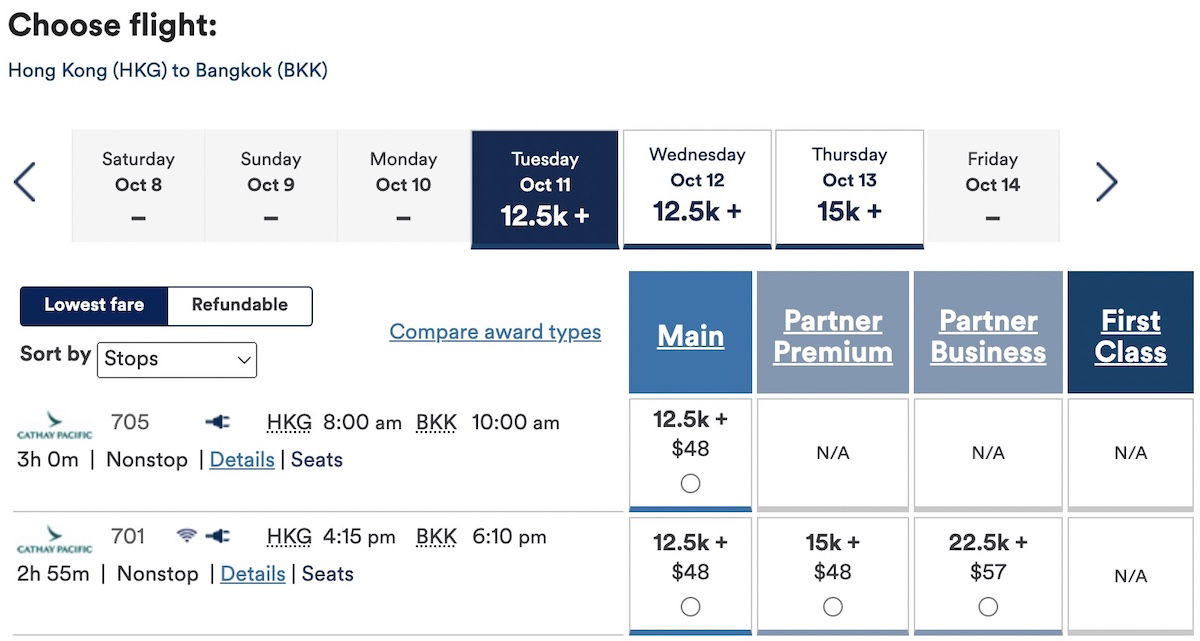 Cathay Pacific redemptions offer among the best uses of Alaska miles. You can expect to pay the following number of miles for one-way premium cabin awards originating in the United States:
Between the United States and Asia costs 50,000 miles in business class, 70,000 miles in first class
Between the United States and Africa, India, South Asia, and the Middle East, costs 62,500 miles in business class, 70,000 miles in first class
Between the United States and Australia and New Zealand costs 60,000 miles in business class, 80,000 miles in first class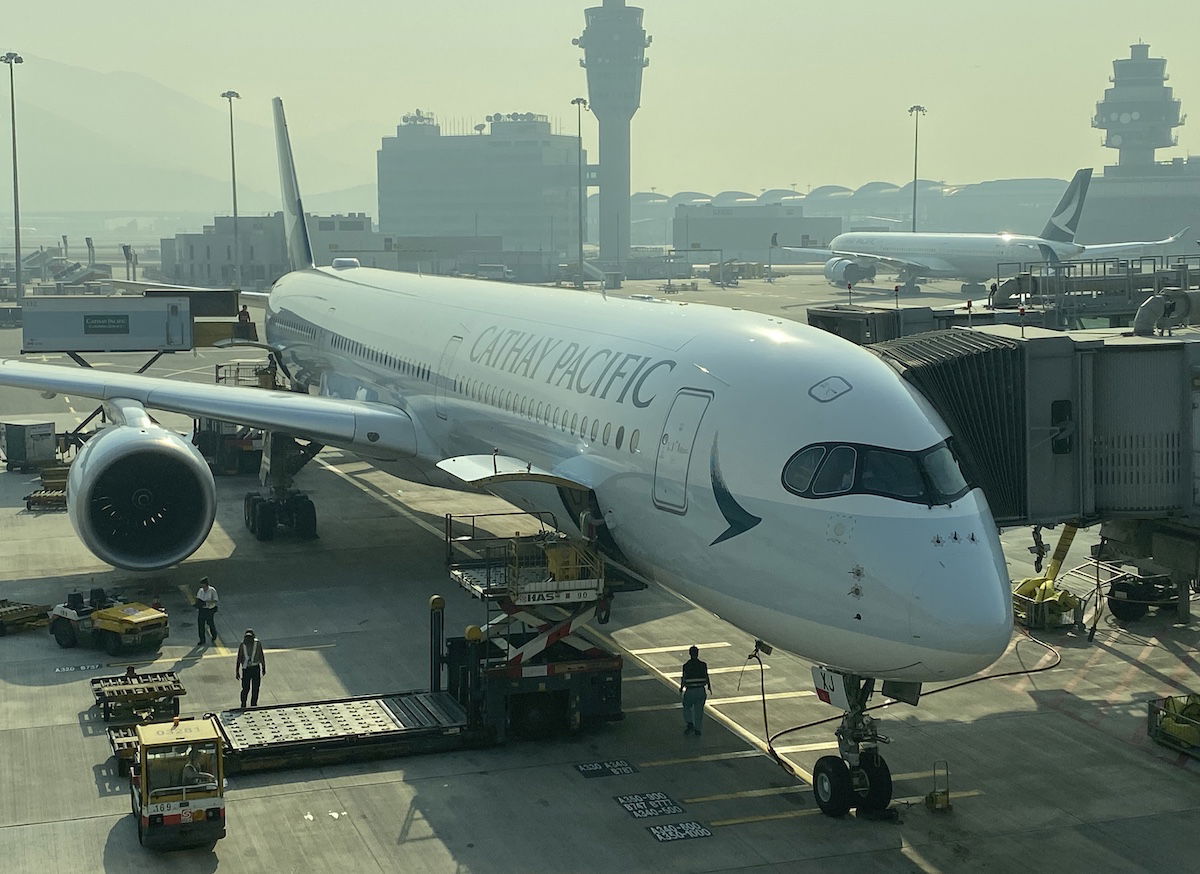 The timing here isn't exactly great…
On the one hand, the timing of this is pretty good, as Hong Kong is finally starting to reopen. Hong Kong is now open to visitors with restrictions and testing, and is expected to open on a more widespread basis soon.
Unfortunately that's where the good news ends when it comes to redemptions on Cathay Pacific:
Currently Cathay Pacific has exclusively scheduled Airbus A350s on flights to the United States, as there are no Boeing 777s in the schedule; that means Cathay Pacific isn't offering first class to & from the United States, which is my favorite use of Alaska miles (though in other cabins the A350 offers a better experience)
Cathay Pacific has hugely decreased the amount of partner award availability it releases in the past couple of years, and there's very little premium long haul award space
So Cathay Pacific redemptions are finally available online with Alaska Airlines, but there has probably never been a less exciting time for that in terms of award availability and product options from the United States.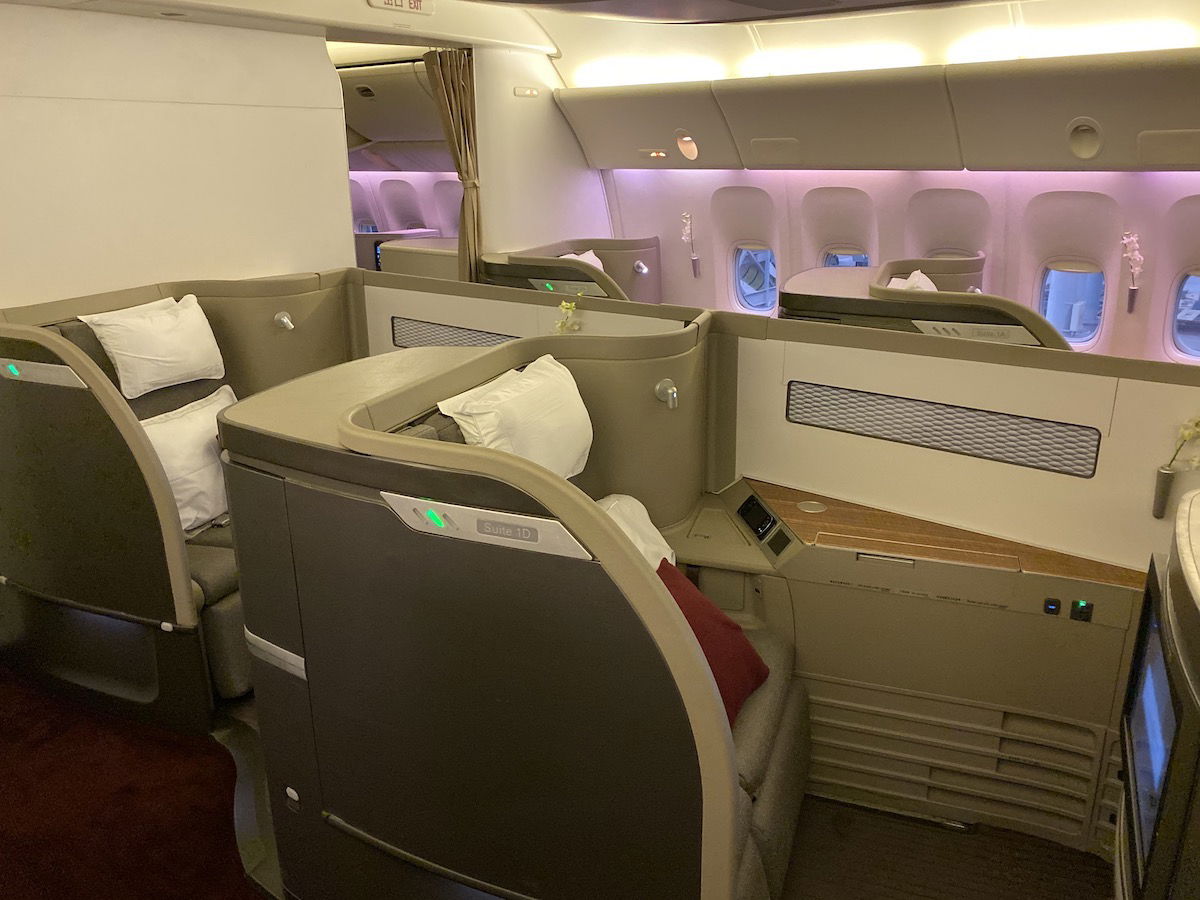 Bottom line
It's finally possible to redeem Alaska Mileage Plan miles for travel on Cathay Pacific online. It's great to see this development, though it doesn't exactly come at a great time. Cathay Pacific has cut first class on routes from the United States, the airline has become much stingier with award availability, and before the end of the year Alaska will be making award chart changes.
What do you make of Alaska adding Cathay Pacific awards online?