After a frustrating last minute delay earlier this month, Hyatt's newest aspirational property has just opened. It's in one of my favorite areas of Mexico, and I figure I'm not the only one who finds this opening interesting…
Basics of Rancho Pescadero, Hyatt Unbound Collection
Rancho Pescadero, a Hyatt Unbound Collection property, is open as of late November 2022. Rancho Pescadero used to be an independent hotel, but it has undergone a significant renovation, and has now reopened as a Hyatt.
The resort is located in the small village of El Pescadero, Mexico, in Baja California Sur. The resort is a roughly 70-minute drive from Los Cabos International Airport (SJD), and just a little bit closer to Cabo San Lucas. Los Cabos has tons of amazing hotels, so this could be a great complement to a stay at another property in the region.
As I've written about before, I absolutely love Los Cabos. I love Mexico in general (the people and the food), and I particularly enjoy Baja California, for the desert-meets-ocean scenery.
Rancho Pescadero is a 30-acre oceanfront property, where the Sierra de la Laguna Mountains meet the Pacific Ocean. The property features 103 rooms (including 13 villas), three restaurants and bars, a coffee shop, a 25,000 square foot spa (including a gym and lap pool), pickleball courts, pilates and yoga studios, and more.
The resort is adults-only, which people will have mixed feelings about. I was looking forward to checking out this property, but I probably won't make it here anytime soon. Based on the pictures of the hotel that have been posted so far, the property looks gorgeous.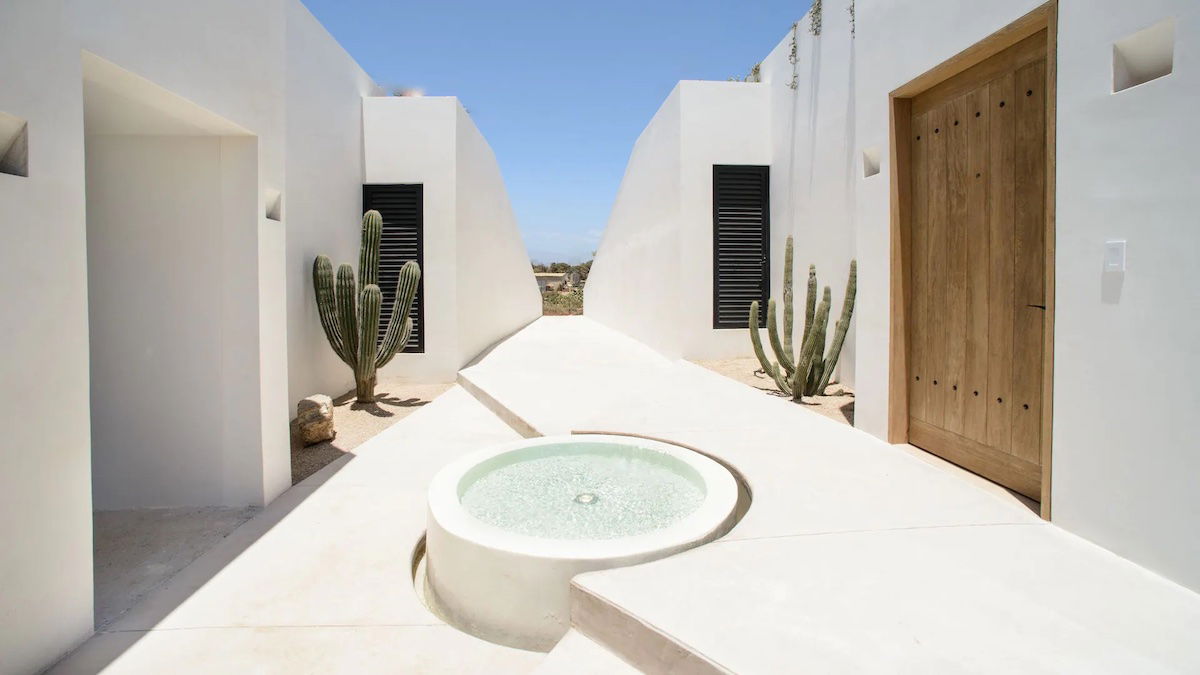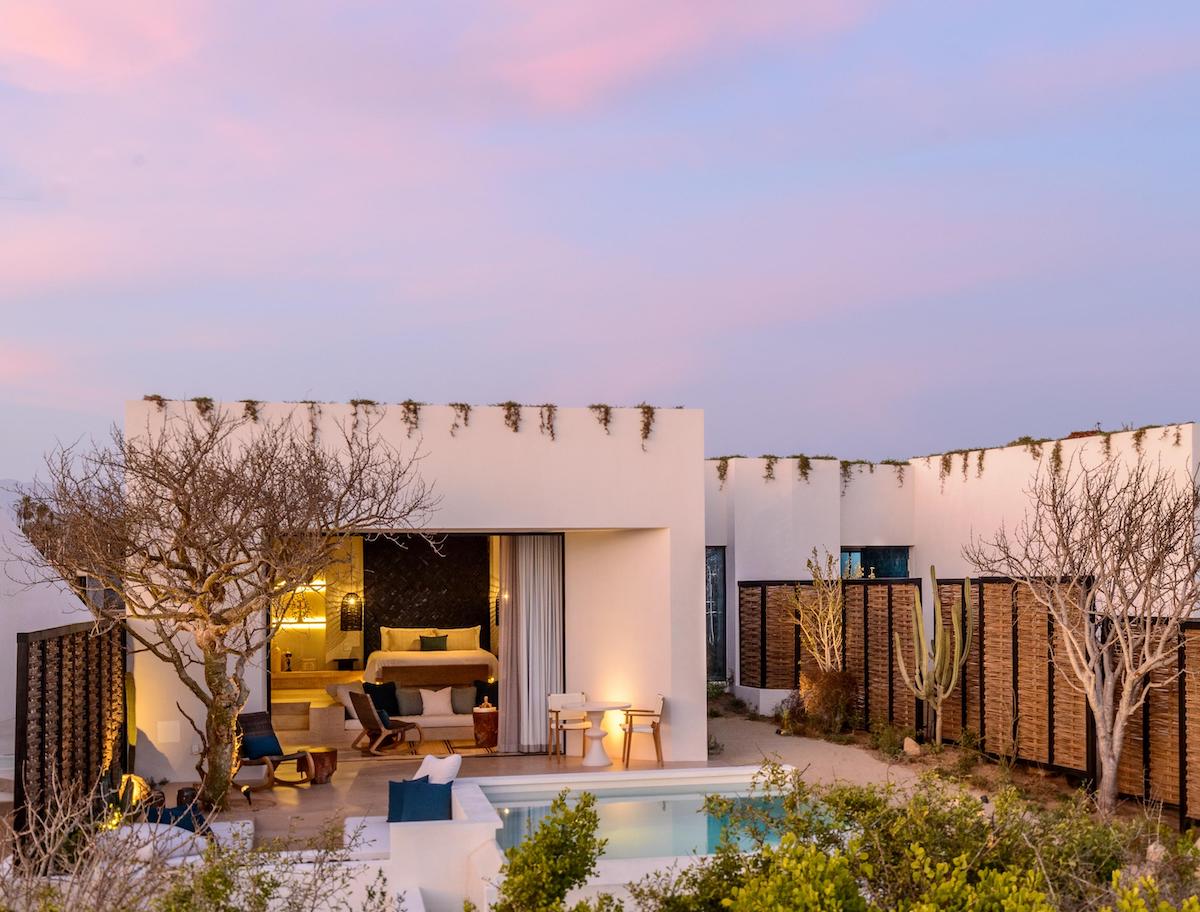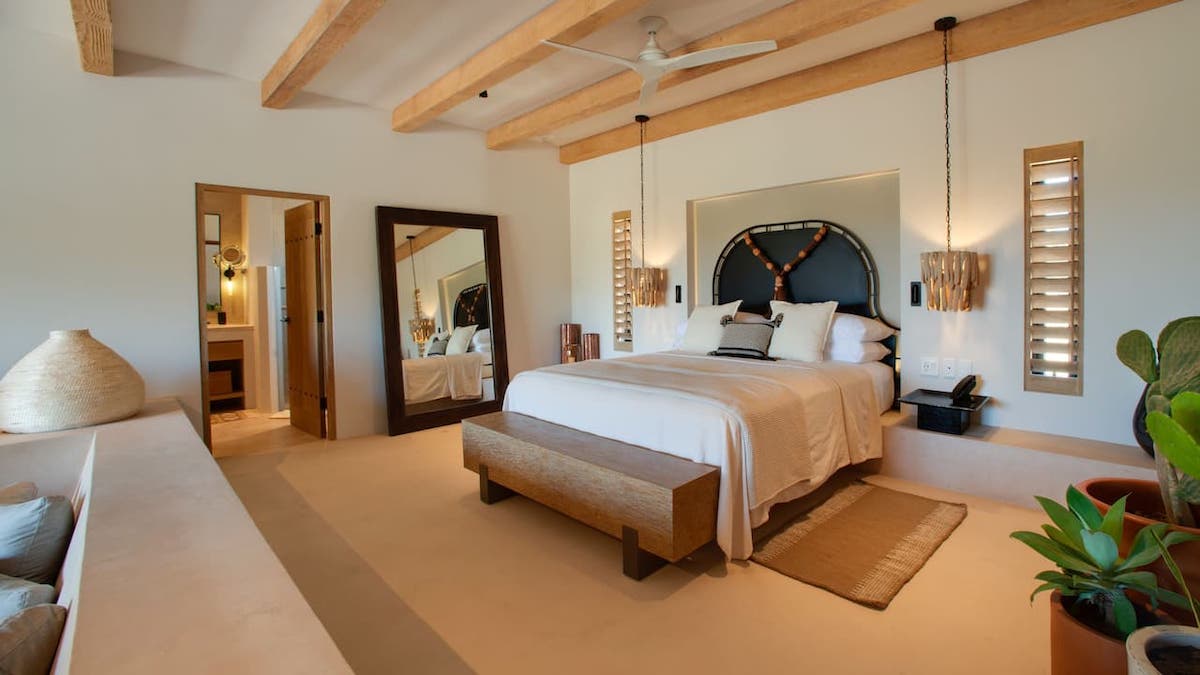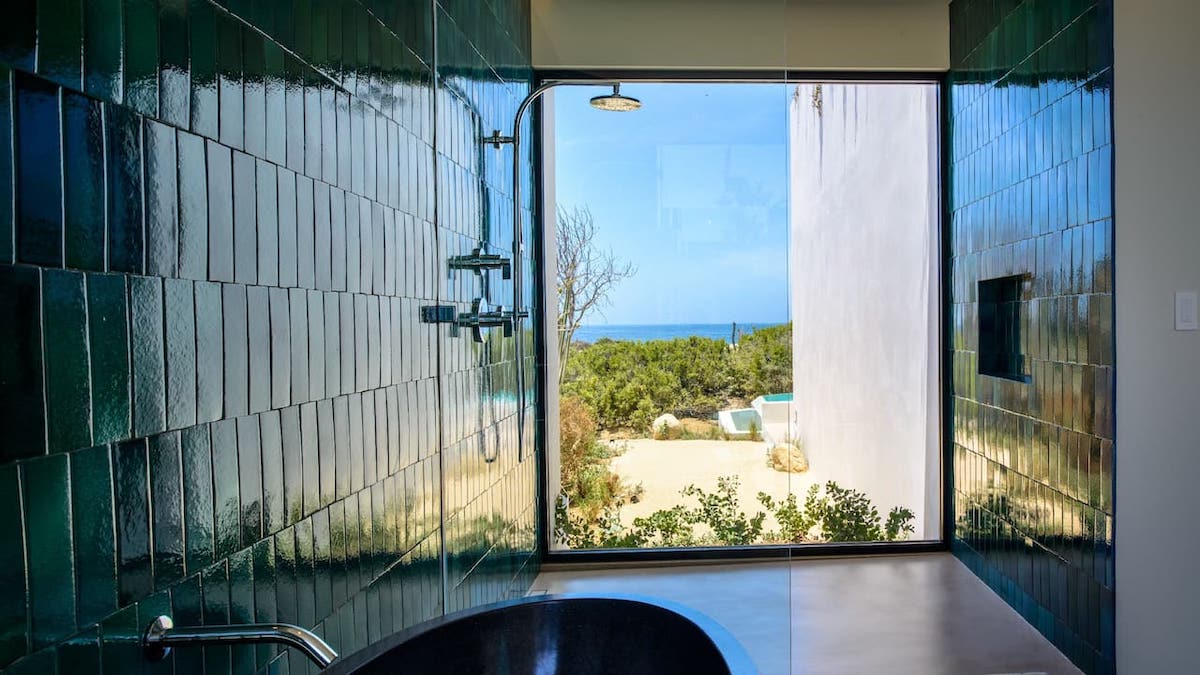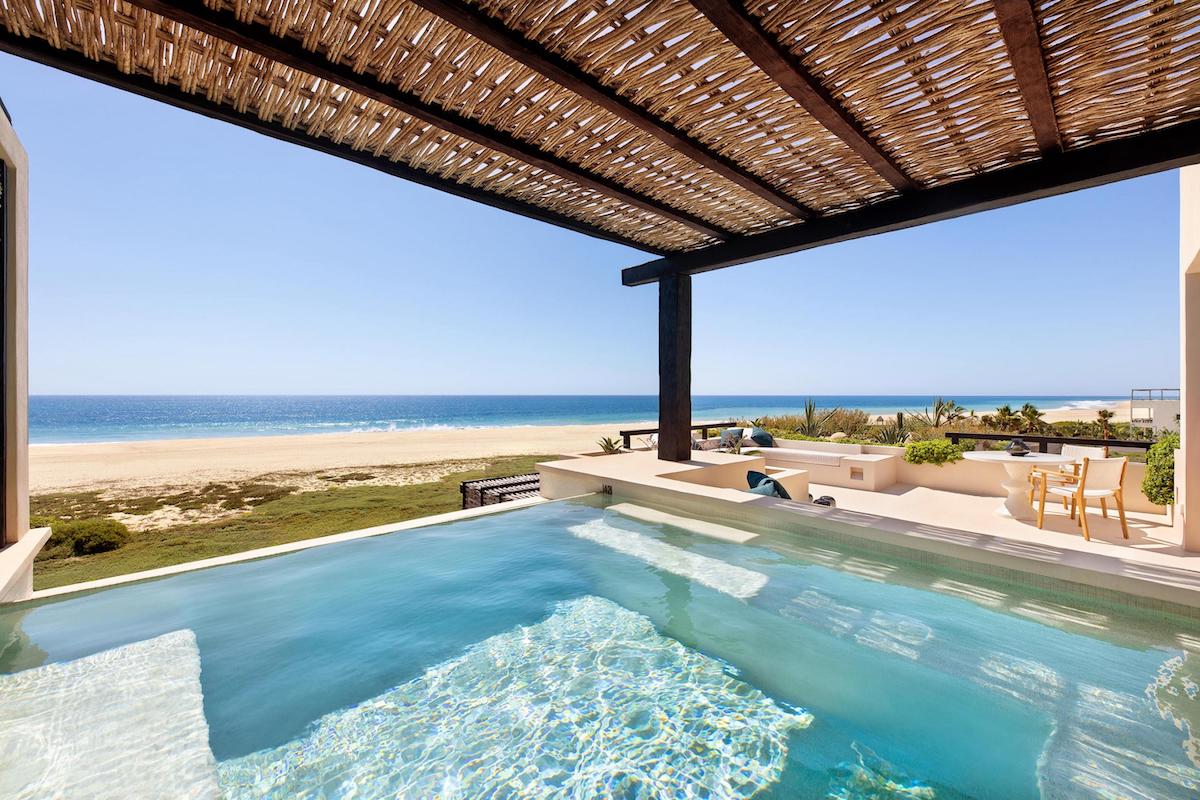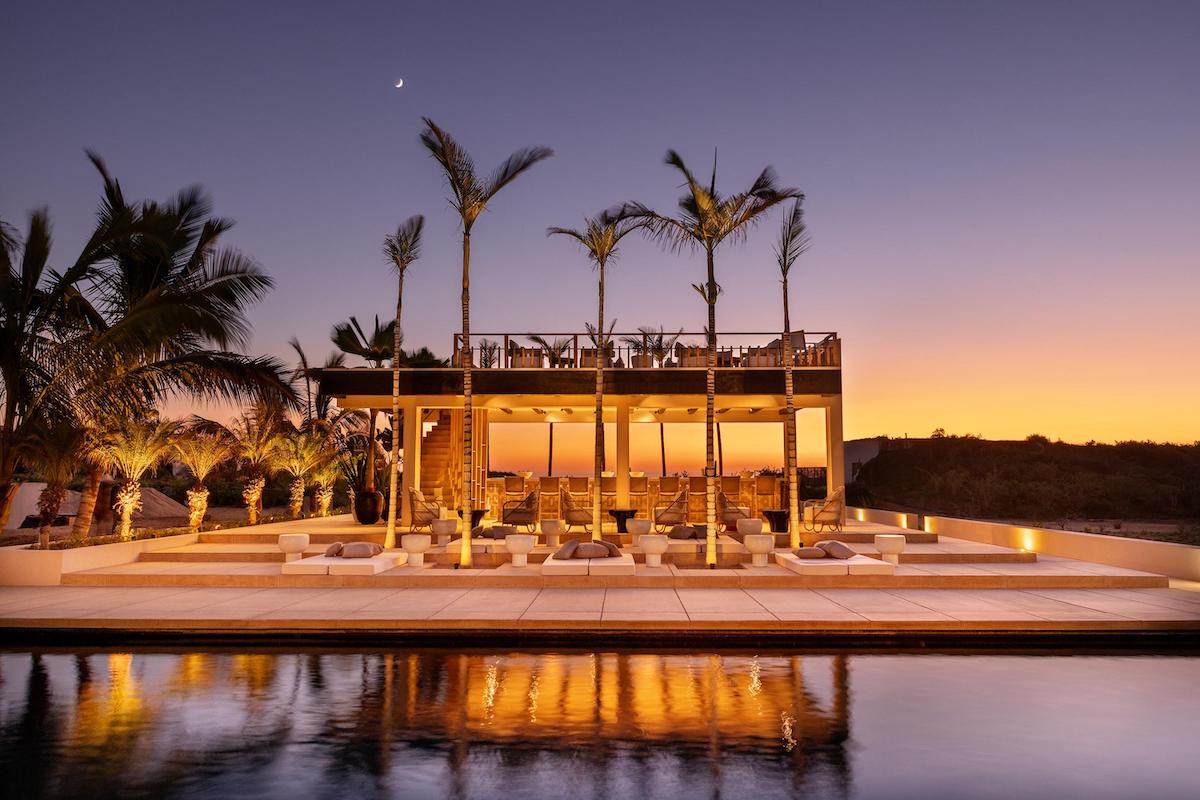 Rancho Pescadero rates & how to book
If you're looking to book a stay at Rancho Pescadero, it's a Category 7 World of Hyatt property, which is the second highest category there is. If you want to redeem points, this means you can expect to pay the following (accounting for off-peak and peak pricing):
25,000-35,000 points per night for a standard room (this is a Garden View Room or Coastal View Rancho Suite)
43,000-53,000 points per night for a standard suite (this is a Panoramic Ocean View Suite with Rooftop Deck, which is also what a Globalist suite upgrade would confirm into)
50,000-70,000 points per night for a premium suite (this is an Ocean View Milagro Suite with Plunge Pool)
For what it's worth, I value World of Hyatt points at 1.5 cents each, if you're trying to determine how good of a value a redemption here is.
Cash rates at Rancho Pescadero are steep, and seem to start at $750+ per night as of now, and seasonally at a lot more than that. Also keep in mind that Mexico has some of the highest lodging taxes & fees, and that'll run you an extra 34% on top of the rate. There's potentially lots of value to be had here when redeeming points.
If you're booking a cash stay at Rancho Pescadero, I'd recommend reserving through the Hyatt Privé program, so you can take advantage of perks like complimentary breakfast, a room upgrade, a $100 property credit, and more. This would be priced at the flexible rate, and requires a minimum of a two night stay.
Bottom line
Rancho Pescadero is an awesome-looking new Hyatt property in Baja California Sur, not far from Los Cabos. This area has such cool topography, and this resort looks like it's in a charming area, and a bit off the beaten path. This property has just opened, and I'm curious to see some firsthand reports. Here's to hoping the property is as cool as it looks.
Anyone plan on checking out Rancho Pescadero?