Last week, two guests were found dead at a new luxury Hyatt property in Mexico. We now know the cause — it was carbon monoxide poisoning.
This shouldn't come as much of a surprise, given that management at the hotel reportedly knew about gas leaks, and decided to address them by… shutting off carbon monoxide detectors. I'm disgusted, and I hope someone is held criminally responsible.
Two guests found dead in Hyatt hotel room
Rancho Pescadero is a Hyatt Unbound Collection property that opened in late 2022. It's located in the small village of El Pescadero, Mexico, in Baja California Sur, not far from Cabo San Lucas. The property has been on my radar to visit, as I love the region, and of course there's also the Hyatt connection.
On Tuesday, June 13, 2023, two guests were found dead in their room (#201) at this hotel. Police and paramedics arrived at the property at around 9PM on Tuesday, and found a man and a woman in a room with no vital signs. The guests were identified as a couple from California, including a 41-year-old man and 28-year-old woman.
Based on initial reports from authorities, the cause of death was "intoxication by substance to be determined," and the pair was believed to have been dead for around 10-11 hours when they were found. There were no signs of violence to their bodies. My thoughts are of course with the families of the two people who passed away — this is incredibly sad.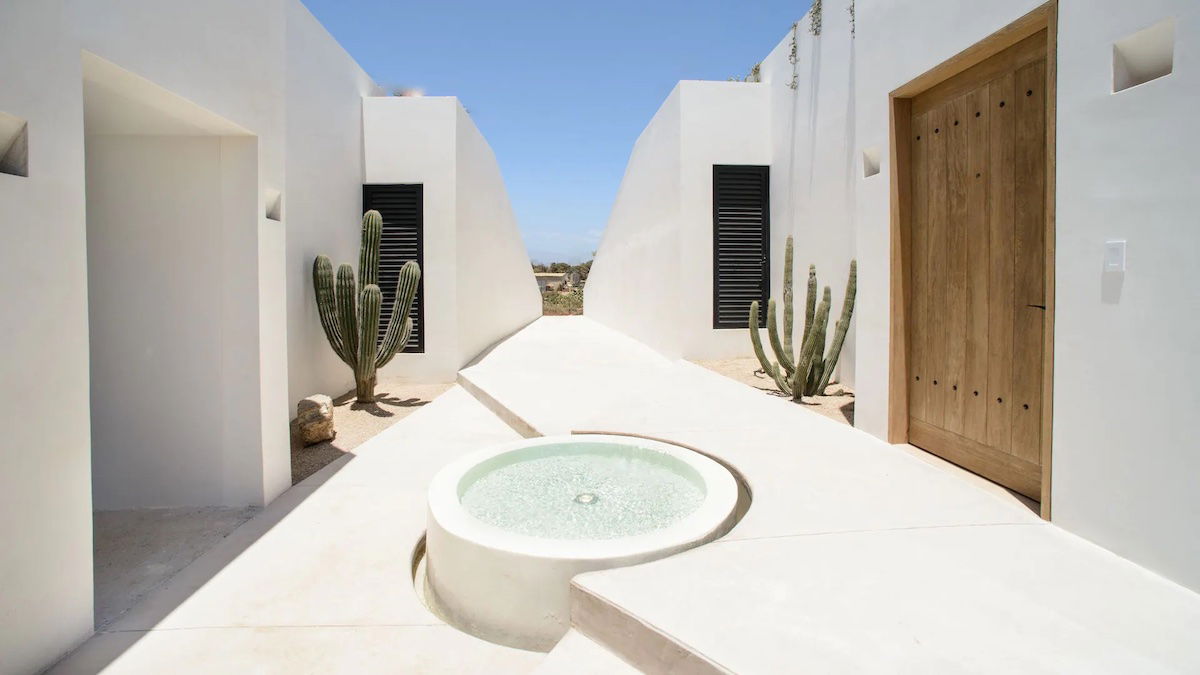 Carbon monoxide poisoning to blame for these deaths
The Attorney General of Baja California Sur, Daniel de la Rosa Anaya, has today confirmed that the cause of death for the two visitors was carbon monoxide poisoning (thanks to @outofreach695 for flagging this). Authorities are now working to determine if this was caused by a leak from a pipe, or from the hotel's boilers.
At that point, the Attorney General will seek to bring criminal charges against the party responsible for this.
Look, it would be one thing if this were an honest mistake, and if the hotel really didn't know what was going on. However, all signs point toward this being complete negligence, and that this hotel was knowingly poisoning its guests and employees. Just to cover a few other points…
Current & former hotel employees share shocking details
The Los Angeles Times has a story with quite some claims from former and current employees, which will make your blood boil.
A former night manager who stopped working at the resort in March over a pay dispute, claims that carbon monoxide detectors at the property sounded frequently over a period of about three months in late 2022, probably because of leaks in a system that delivers gas to outdoor fire pits. After repeated complaints from guests about loud alarms, the hotel reportedly decided to disable the detectors:
"They knew there were problems with gas leaks. Everyone was aware of the alarms and that the detectors were off."

"We are indignant that we reported this, and this tragedy still happened."
Three current employees spoke anonymously about this, and also confirmed that these detectors were disabled. They claim that hotel mangers have ignored complaints about the strong smell of gas from both guests and employees. A few days before the guests were found dead, a housekeeper cleaning that room reportedly fell ill because of suspected gas poisoning:
"Housekeepers reported gas leaks, security reported gas leaks, maintenance workers reported gas leaks."
First responders hospitalized after arriving at scene
The first responders who showed up at the scene have a GoFundMe, seeking help with medical bills. One of the first responders collapsed to the ground after leaving the room, and both first responders have been hospitalized:
What you may have not heard about are the two first responders that almost lost their lives as well, Fernando Valencia Sotelo and Grisel Valencia Sotelo. The brother and sister team were the attending to Abby and John when they quickly became overcome. They were able to exit the room just in time before Grisel collapsed to the ground. Fernando was able to get himself and Grisel back to their ambulance and administer oxygen to himself and to her. They were then rushed to the hospital by other team members. The hospital in La Paz did what they could but they do not have the proper treatment facilities. Today, since Grisel and Fernando were still feeling very ill and were very concerned about long-term effects, as a team we decided to take them to a private hospital in San Jose del Cabo. This is another and bigger out-of-pocket expense.

The Firefighters and Paramedics of Pescadero (Bomberos Voluntarios de Pescadero) is a nonprofit, volunteer operation that has been selflessly serving the Pescadero community since 2007. Our chief, Griselda Lorena Sotelo Amaya, is the first female fire chief of Mexico and the loving mother of Fernando and Grisel. As we grieve for the families of Abby and John, we are overcome with emotion that our chief almost lost two of her own children on this terrible night.

We have not received any compensation from any organization for their medical bills thus far. They were reluctant to go to the only hospital that has proper treatment facilities because of the cost so we are starting this go fund me to hopefully cover the cost of their treatment, any lost time off of work, and any ongoing medical care.
What the family of one of the victims says
Family members of the woman who died have a GoFundMe for her transportation and funeral costs, sharing some background on what reportedly happened. Here are the claims that are made:
While on a beautiful trip in Mexico, Abby and her boyfriend thought they had food poisoning and went to the hospital to get treatment. We were told they were feeling much better a few days later. We received a phone call saying that they had passed away peacefully in their hotel room in their sleep. We have been told it was due to improper venting of the resort and could be carbon monoxide poisoning.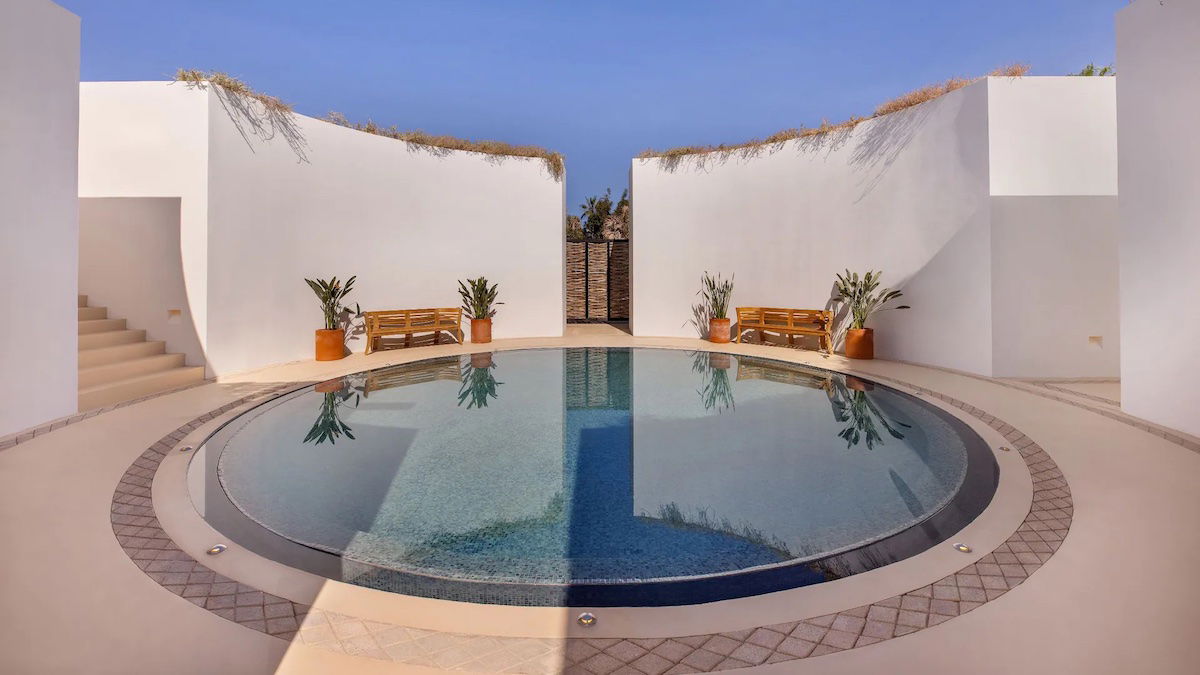 This hotel needs to be held responsible
I'm disgusted on so many levels here, and this resort has the blood of two guests on its hands. If you've stayed at this hotel since opening, I'd be furious, as anyone could have lost their life, and the hotel management knew exactly what they were doing.
Shame on the people running this property:
An American woman named Lisa Harper is the owner of the hotel; you can read about her "dream" with starting this hotel here; in fairness, we can't say with 100% certainty how involved she was with the day-to-day operation, and if she even knew what was going on, or if the managers tried to cover this up
What I can say for sure is shame on management at this hotel — the current general manager is Henar Gil Rios, while the property's first general manager was Marcel Stittner; what kind of humans (let alone hospitality professionals) are these if they're ignoring warnings of something that's deadly on their property?
This hotel is actually managed by Hyatt (rather than being a franchise), meaning that the staff at the property are Hyatt employees; what's wrong with Hyatt's training that something like this could happen, and that nobody brought this to the attention of corporate?!
What's awful here isn't just what happened in the first place, but how the hotel handled this situation after the fact. After the deaths, the hotel stayed open, and tried to downplay what happened. Let's be clear, management knew exactly why they died, given everything leading up to this point.
Check out this post on FlyerTalk from a travel advisor who had two guests staying at the hotel when this happened. Long story short, when the travel advisor heard about what was going on, they made immediate arrangements for their guests to move to the Four Seasons Los Cabos. Here's what they write:
"This nightmare only worsened when I discovered that the Rancho Pescadero general manager had initiated a separate WhatsApp conversation with my client, downplaying the incident, claiming it was safe and 'under investigation,' and persuading him that the property was still secure and that there were no signs to believe otherwise."
"What was even more shocking, was that in spite of all the danger, reports of previous gas leak complaints, she decided to make a statement to the press before informing my clients and other guests at the hotel about what had happened."
"I demanded clear answers from the general manager in several communications via email and WhatsApp. Specifically, I asked the team to confirm that the carbon monoxide detectors were in proper working condition and that my client was out of harm's way. However, instead of addressing my concerns, the general manager evaded the question and went so far as to gaslight me and make me question my own sanity. At one point, she even sent me playful monkey emojis via WhatsApp while I was genuinely worried about my client's life."
"I had to repeatedly remind her of the seriousness of the matter and plead with her to confirm the functionality of the carbon monoxide detectors, but I received no response. This terrified me and made me realize something was very suspicious. Needless to say, I never received any confirmation. She ignored the issue regarding the gas and told me she would wait for my client to make a remark, intending to deal with my client directly via WhatsApp as if to marginalize my involvement and dismiss my concerns. I reminded her that the safety of my client is my number one priority, to which she responded that guest safety was her top priority and there was no reason to believe the hotel was unsafe."
Wow, she sounds like a real class act. Nothing like sending playful monkey emojis after you killed two of your guests.
While it won't bring back the lives that were tragically lost, I hope the victims of the families sue and get a huge settlement, that will act as a deterrent for other hotels to act so carelessly in the future. And I hope the current general manager is fired and never has another job in hospitality, or where she is responsible for anyone's safety.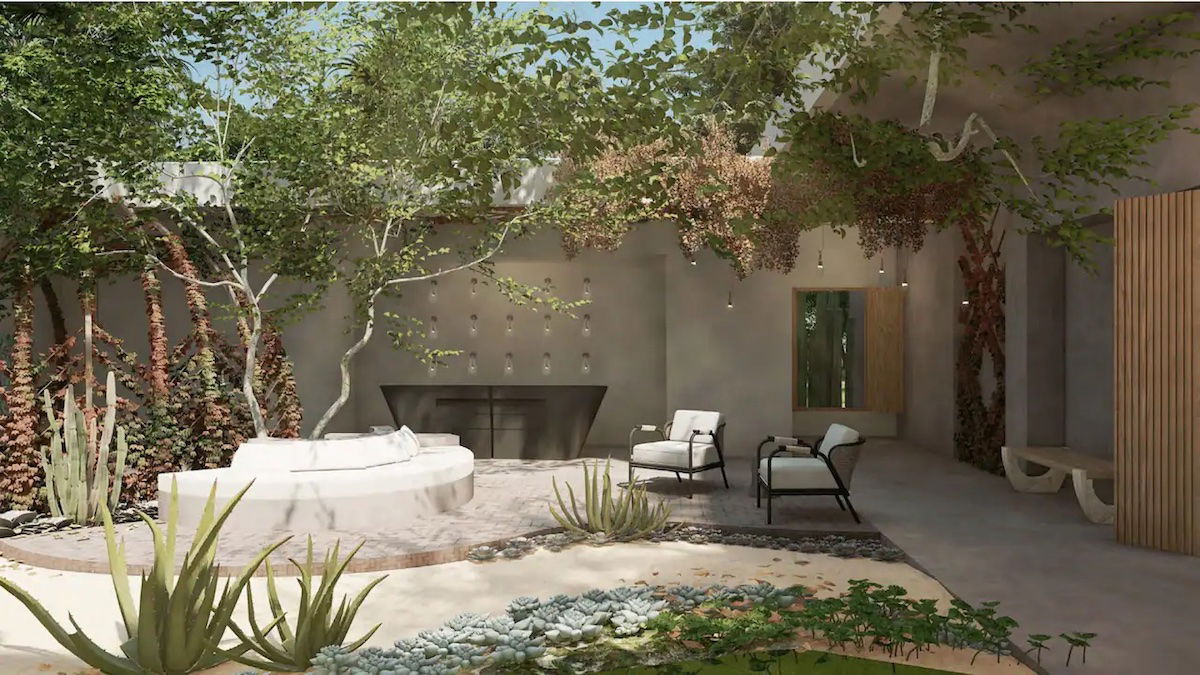 Bottom line
Two Americans were found dead at Hyatt's Rancho Pescadero, in Baja California Sur. They were found in their hotel room on Tuesday night, and were believed to have been dead for 10-11 hours. It has now been confirmed by authorities that the couple died of carbon monoxide poisoning.
Hotel employees (both current and former) report that they've had repeated issues with gas leaks, and that a housekeeper even fell ill in the same guest room just days before the deaths. The guests were even hospitalized during their stay, and I suspect it was for the same reason. The first responders who arrived at the scene were also been hospitalized, as one reportedly collapsed right after exiting the room.
Yet hotel management was more focused on trying to cover this up rather than keeping people safe. They tried to cover it up before the deaths happened (by shutting off carbon monoxide detectors), and they tried to cover it up after it happened (by pretending it was business as usual).
Pardon my language, but this is f*cking sickening. I'm disgusted by this hotel, I'm disgusted by management, and I'm disappointed by how Hyatt has handled this situation so far. Hyatt needs to take decisive action — this property needs to remain closed until it's 100% safe, the general manager needs to be fired, and Hyatt needs to figure out what's wrong with its training protocols that Hyatt employees allowed this to happen.
My thoughts are with the victims of all of this.
What do you make of these deaths at Hyatt's Rancho Pescadero?