Welcome to my next trip report series, which will consist of several reviews of hotels in Los Cabos. I'm hoping to crank out these reviews pretty quickly, as I'm admittedly a bit behind here.
Why we traveled to Los Cabos
As I explained in a post this spring, we're currently living in hotels, and have been for quite a while. Long story short, we're waiting for our (severely delayed) new home to be ready, and this has seemed like the best option all around (I went into a bit more detail in a previous post, so check that out).
For the most part we've just been hopping around the United States, spending a few weeks at a time in various cities, but earlier this year we decided to go to Los Cabos for an extended period of time. Why?
Well, in July 2020 there was an amazing points redemption opportunity at The Cape Los Cabos, which is a Thompson hotel. For 50,000 World of Hyatt points per night you could book a three bedroom villa that retailed for $3,700 per night. So I had speculatively booked that for this spring.
As the cancelation deadline loomed we were going back and forth on whether or not to cancel our stay. Ultimately we decided to not only keep our reservation, but we figured we might as well stay for an extended period if we were there already. In the end we booked five hotels, and stayed there for around three weeks.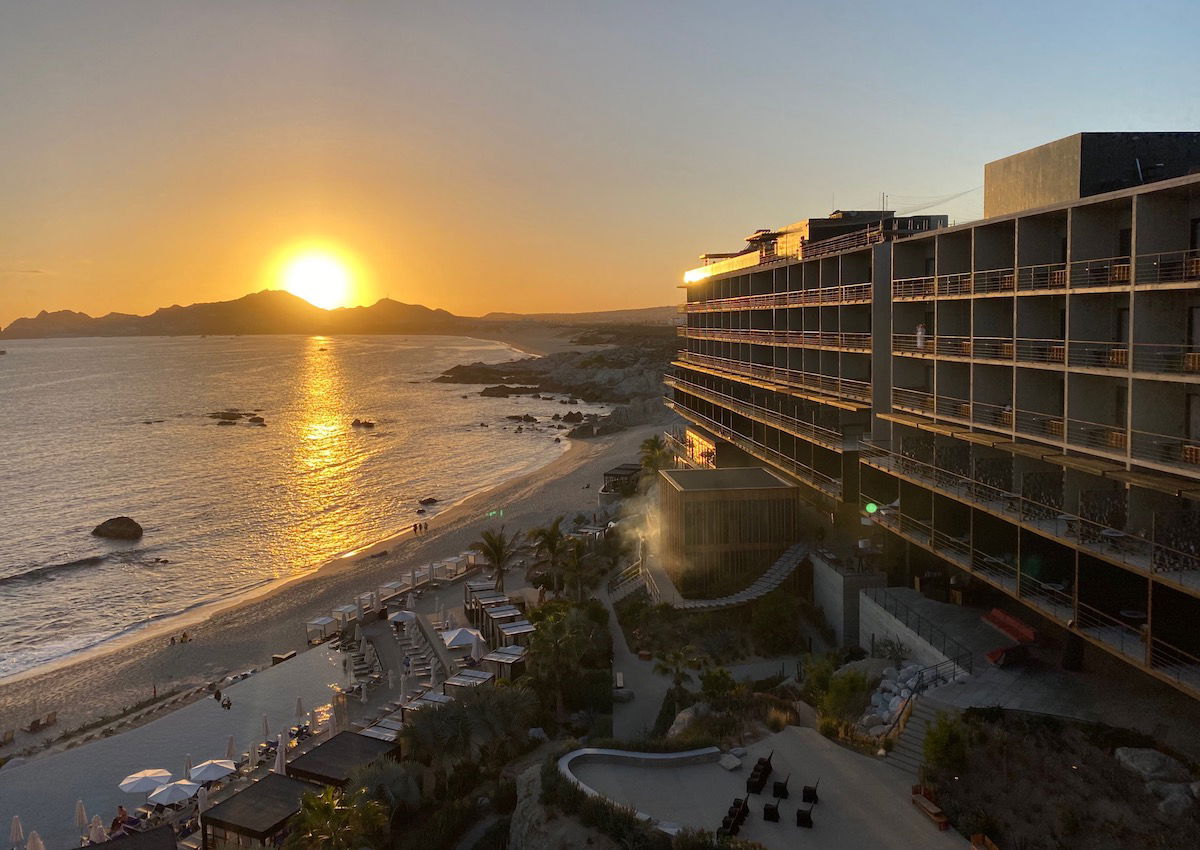 Where we stayed in Los Cabos
During our time in Los Cabos we stayed at five different hotels — three were booked with points, and two weren't affiliated with any points programs. Specifically, we stayed at:
I'll be reviewing these hotels in great detail in the coming days (I'm still going back and forth on whether or not to review Solaz, given that it mysteriously closed, and there's no timeline for it reopening — let me know if this review would interest you, or if it would be a waste of time).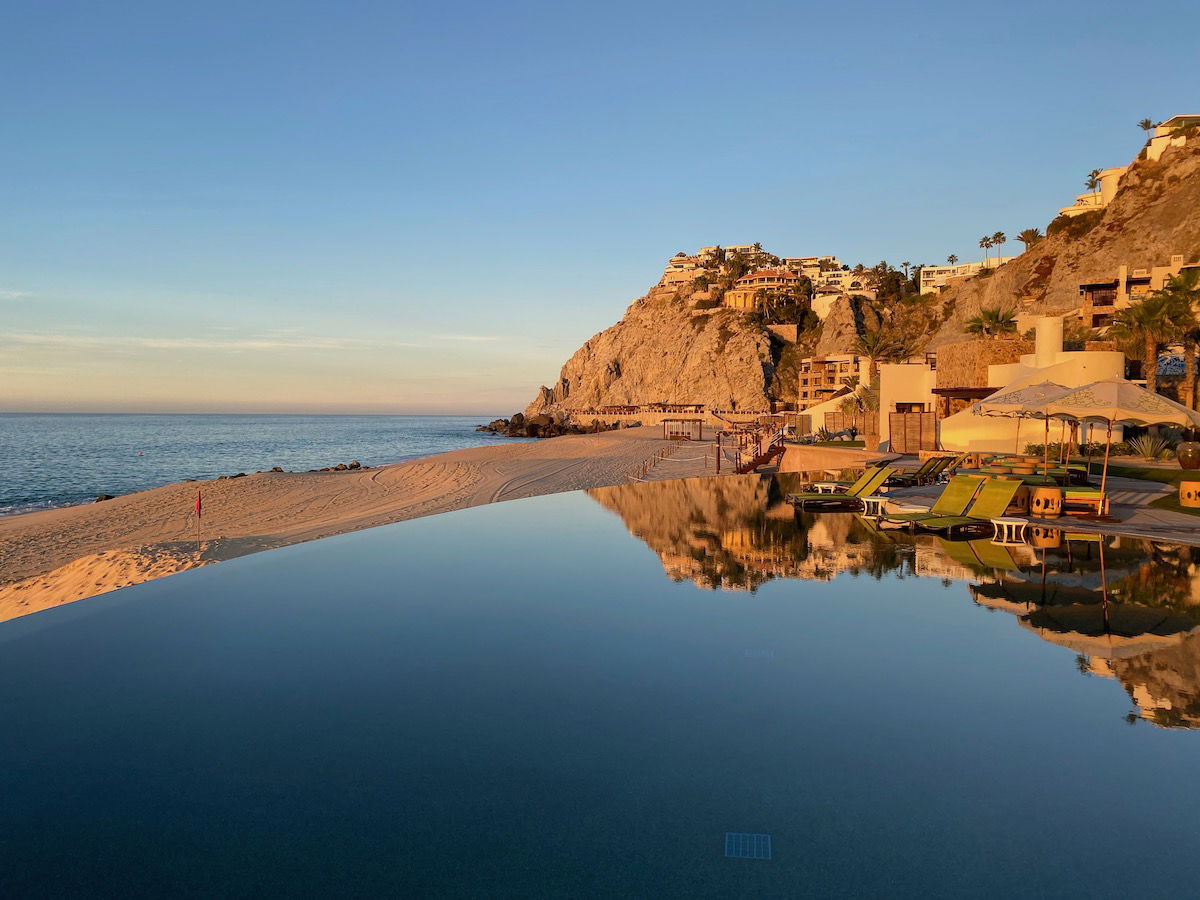 We felt extremely safe in Los Cabos
This is less of an issue now with widespread vaccinations, but this spring there were a lot of concerns in general about the "safety" of going to Mexico in terms of coronavirus (being from Florida, it's not really a concern I understand, but…). I have to give the Los Cabos tourism sector huge credit for how well things were handled. Since the start of the pandemic, I haven't felt safer traveling anywhere than Los Cabos.
Among other things:
At the time hotels were capped at 50% of capacity, though in reality hotels were emptier than that
The precautions in place were truly unrivaled; everyone from hotel employees to taxi drivers work masks correctly, without exception, there were full hand sanitizer stations all over the place, etc.
If you're going to be traveling, you can't beat being in a destination where virtually all dining and activities are focused on the outdoors, so you can stay here for weeks without even being tempted to eat inside
The hotels took impressive additional precautions; for example, at one hotel they told us that they proactively test all employees for coronavirus every week, while at another hotel the servers would use hand sanitizer every single time they got to your table and were about to serve you something (admittedly this is more for show than anything else, but still)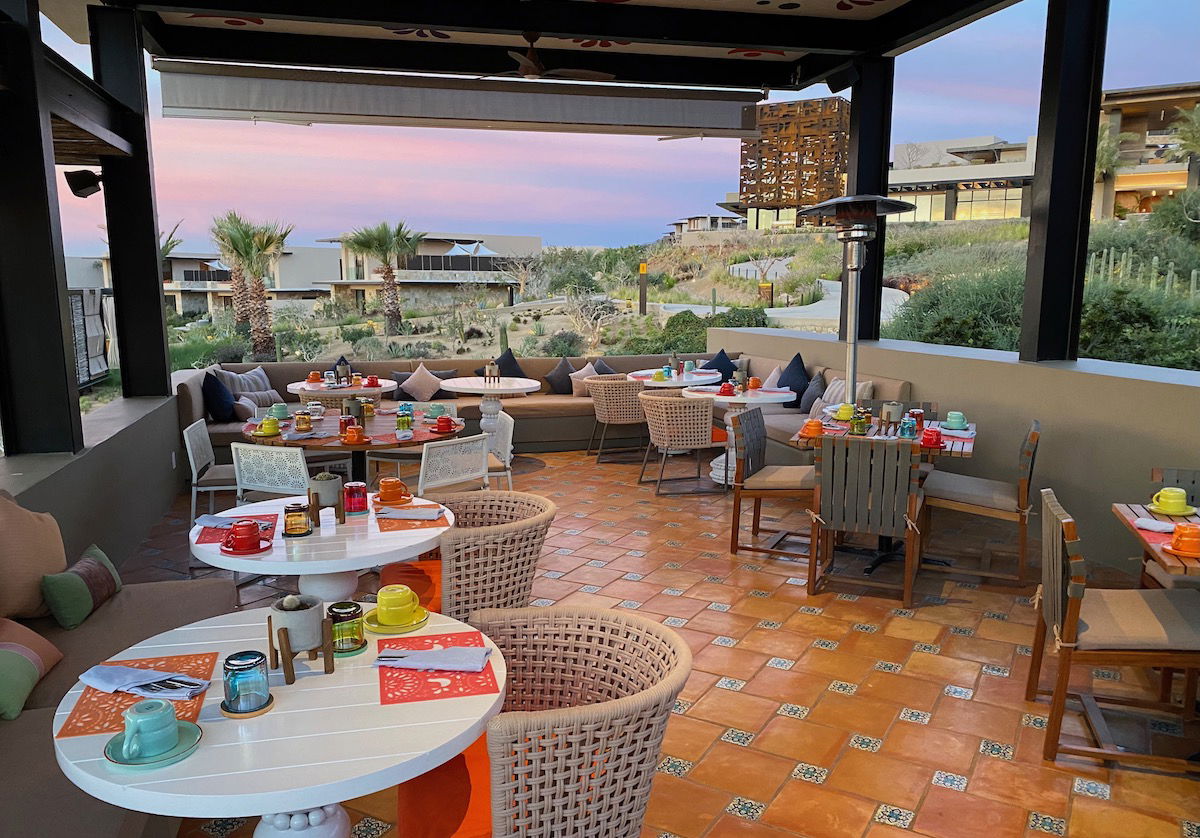 It was my first time in Los Cabos, and I loved it
Incredibly enough, this was my first time visiting Los Cabos. I've been to Mexico several times, including Mexico City (amazing city), Cancun/Mayakoba (being from Florida it has little appeal to me, since the climate and beaches feel similar, and there aren't many amazing hotels there), and Puerto Vallarta (I prefer it to Cancun, but don't feel like I need to return).
Well, I have to say that I absolutely adored Los Cabos, and would return in a heartbeat. It might just be one of my 10 favorite places in the world. Let me explain.
Let's start with the negatives:
Los Cabos probably isn't the most culturally interesting place in the world, but rather you come here to relax; heck, when you drive between San Jose del Cabo and Cabo San Lucas, it's basically just a highway with one resort after another
Los Cabos is a beach destination, yet the ocean in most of Los Cabos is too rough to swim
As is the case in much of Mexico, where's a frustrating 34% tax & service charge on everything, which can make the cost of things add up quickly (the beauty of redeeming points for hotel stays is that you at least don't have to pay that on your room rate)
But then there are the things that I love about Los Cabos, which far outweigh any negatives:
Los Cabos has endless luxury hotels to choose from, most of which are very good by brand standards; the choices also keep expanding, and there are plenty of new hotels under construction, ranging from a Park Hyatt to a St. Regis
The climate can't be beat — it rains very rarely, there's a lot of sunshine, and while it can get hot, it's not as humid as in Cancun
I love the juxtaposition of the landscape, as you basically have a coastal desert region with amazing Pacific Ocean views and beaches
The service in Los Cabos is exceptional — I've never been somewhere in North America with such consistently genuinely friendly service
The food is excellent — I love Mexican food in general, and Los Cabos has some of cute restaurants serving amazing food
While the ocean largely isn't swimmable (which I'd consider to be a positive, because I don't want to get in the shark's house), the beaches are mostly beautiful, and great for walking
There are some cool activities in the area that you won't find at many other beach destinations, ranging from whale watching (it was my first time, and it was amazing), to ATVing in the desert, to swimming with whale sharks in La Paz
Usually when I go to a relaxing destination I choose to travel for 24 hours and deal with a 12 hour time change, but there was something so nice about flying just a few hours away and not having to deal with jetlag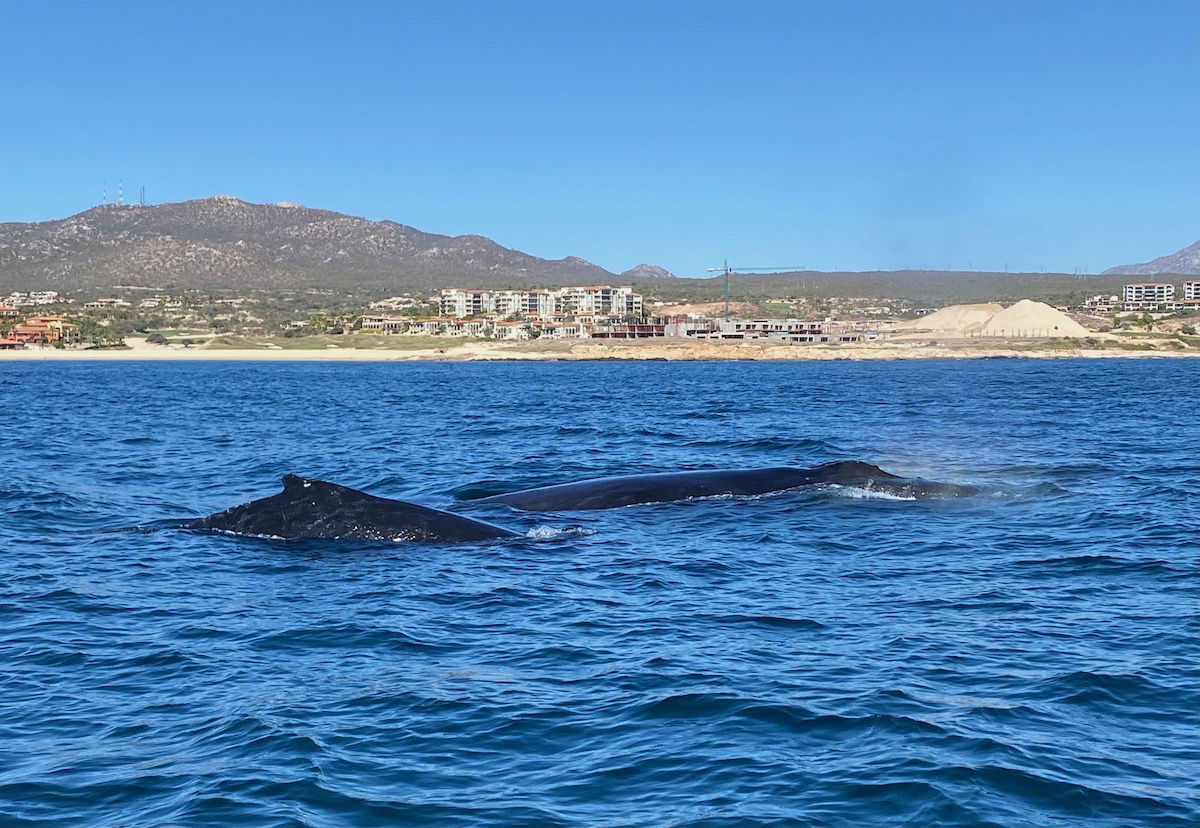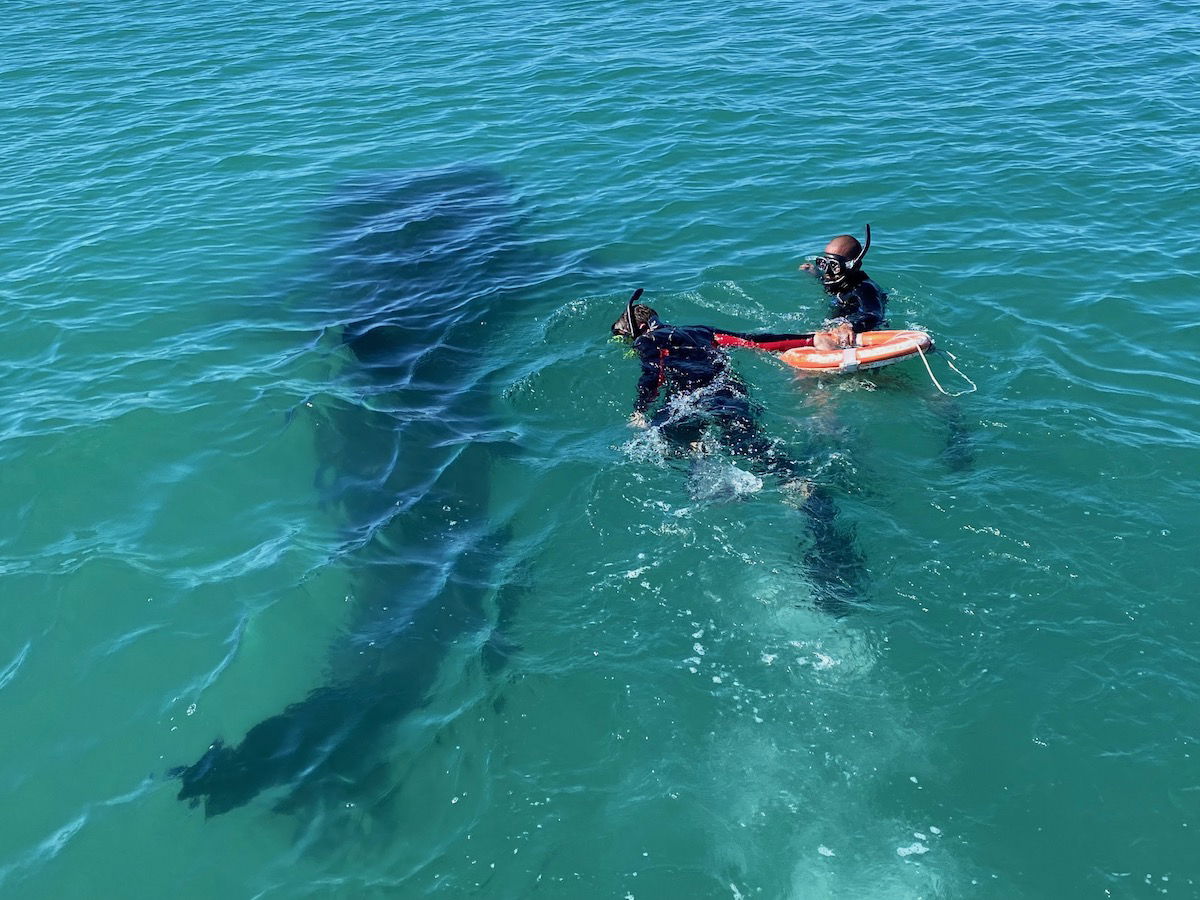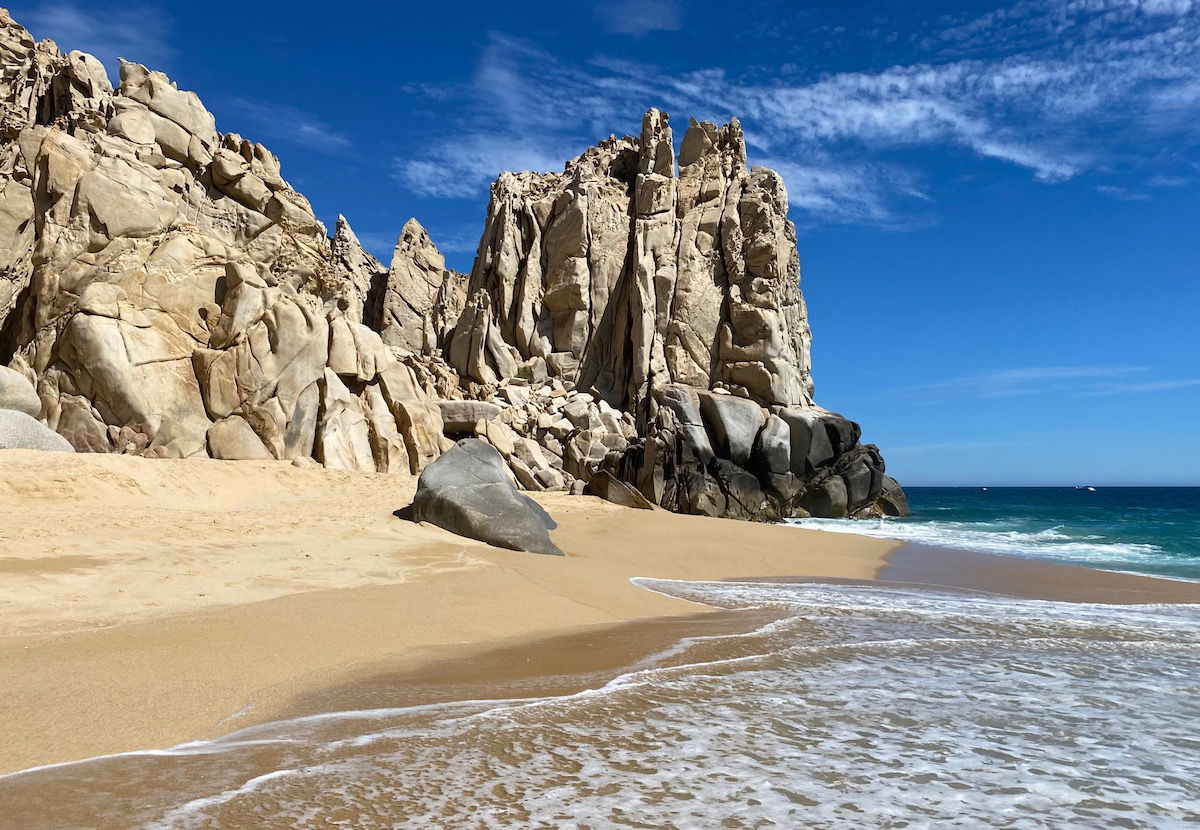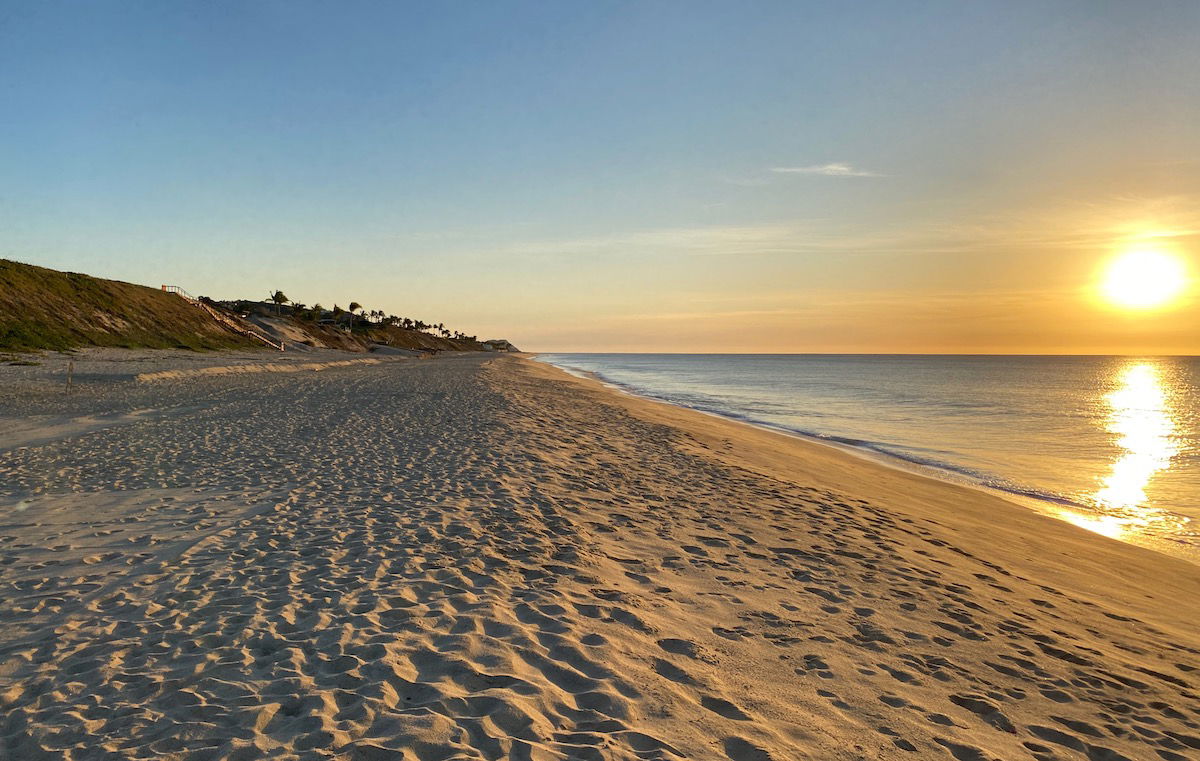 So yeah, purely for relaxation, I think Los Cabos might just be one of my favorite places in the world. Many of us have been to amazing bucket list destinations like the Maldives, for example, which are perhaps more exotic and picturesque. However, there's something oh-so-nice about not dealing with 24 hours of flying (even if it's in first or business class), speedboat or seaplane transfers, terrible jetlag, very bad heat and bugs, etc.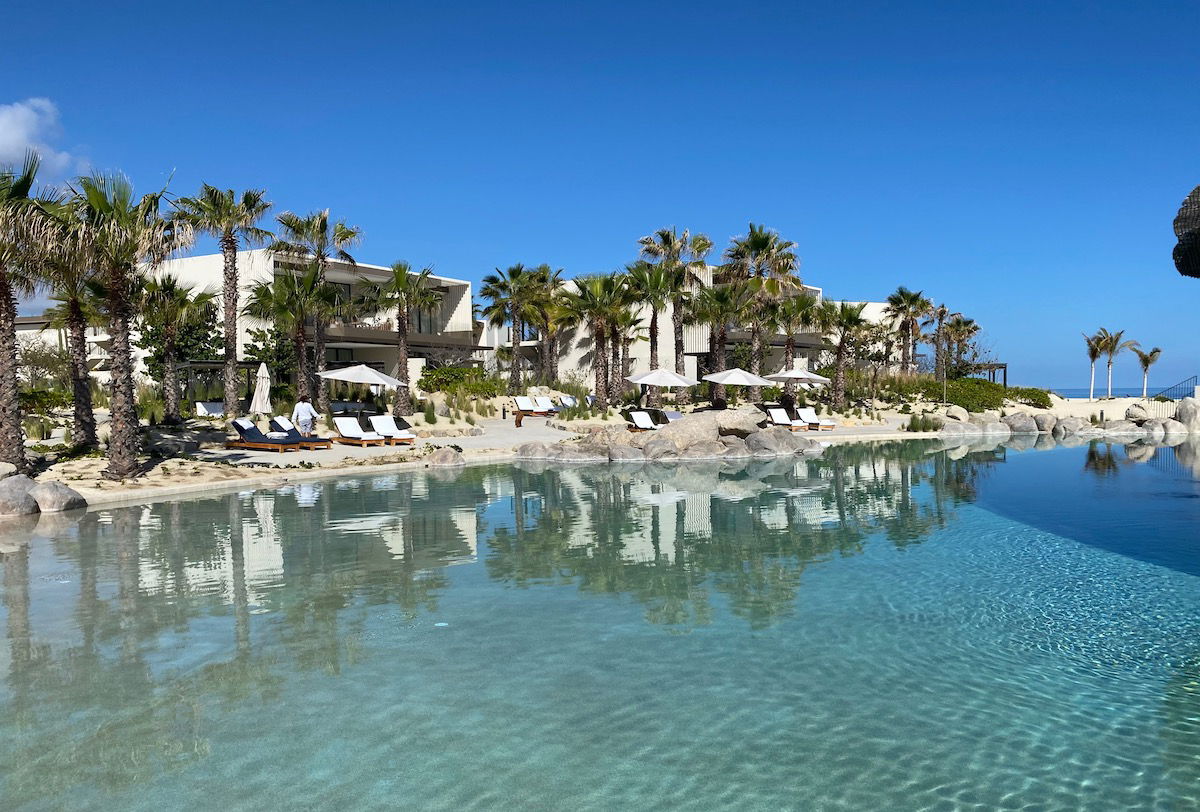 Bottom line
Earlier this year we spent a few weeks in Los Cabos, and had the chance to check out five very different hotels. I look forward to reviewing them, because for the most part they were excellent, and I can't recommend a trip to Los Cabos enough.
I can't believe this was my first trip to Los Cabos, but it certainly won't be my last. Talk about a destination with friendly service, awesome hotels, great food, and breathtaking beaches and views.
If you've visited Los Cabos, what was your experience like? Anyone love Los Cabos as much as I do?