Qantas has announced it will resume flights to New York in 2023, and it's not a route that most of us were expecting.
Qantas returns to New York in June 2023
As of June 14, 2023, Qantas will launch a new 3x weekly flight from Sydney to New York via Auckland. The flight will operate on Sundays, Wednesdays, and Fridays, with the following schedule:
QF3 Sydney to Auckland departing 10:05AM arriving 3:15PM
QF3 Auckland to New York departing 5:00PM arriving 5:15PM
QF4 New York to Auckland departing 7:30PM arriving 5:00AM (+2 days)
QF4 Auckland to Sydney departing 6:30AM arriving 8:05AM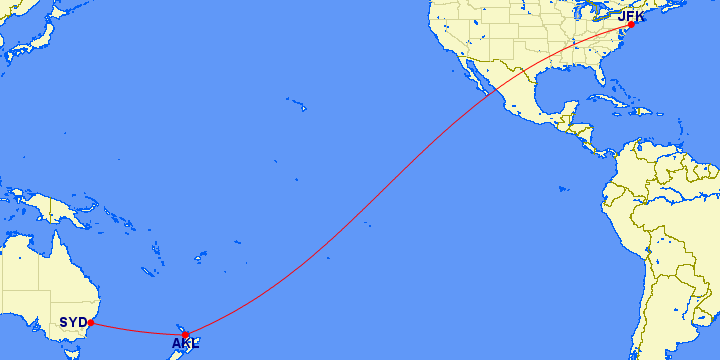 This marathon flight will cover a distance of 10,173 miles in each direction, with the segment between Auckland and New York covering a distance of 8,828 miles. The transpacific journey is blocked at 16hr15min eastbound and 17hr30min westbound, and the overall journey to & from Sydney journey is blocked at 21hr10min eastbound and 22hr35min westbound.
Qantas will have fifth freedom rights between Auckland and New York, meaning you could fly the airline exclusively between New Zealand and the United States. Furthermore, Qantas will offer 11 daily services from Australia to Auckland, for passengers to connect from other points in Australia to New York in one stop.
Qantas will use a Boeing 787-9 for this New York flight, featuring just 236 seats (this is a pretty sparse configuration, as many full service airlines have nearly 300 seats on these planes). As far as the configuration goes, Qantas' Boeing 787-9s have 42 business class seats, in a 1-2-1 configuration.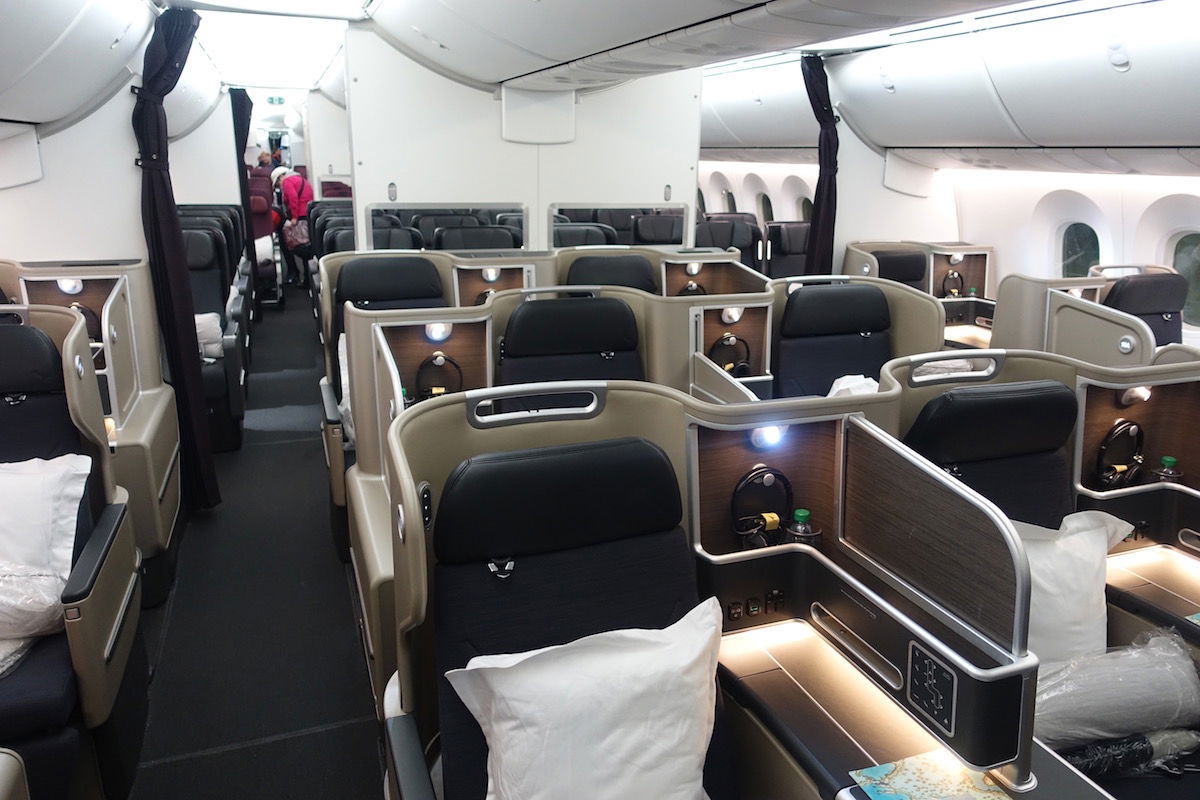 Then the 787-9s have 28 premium economy seats, in a 2-3-2 configuration.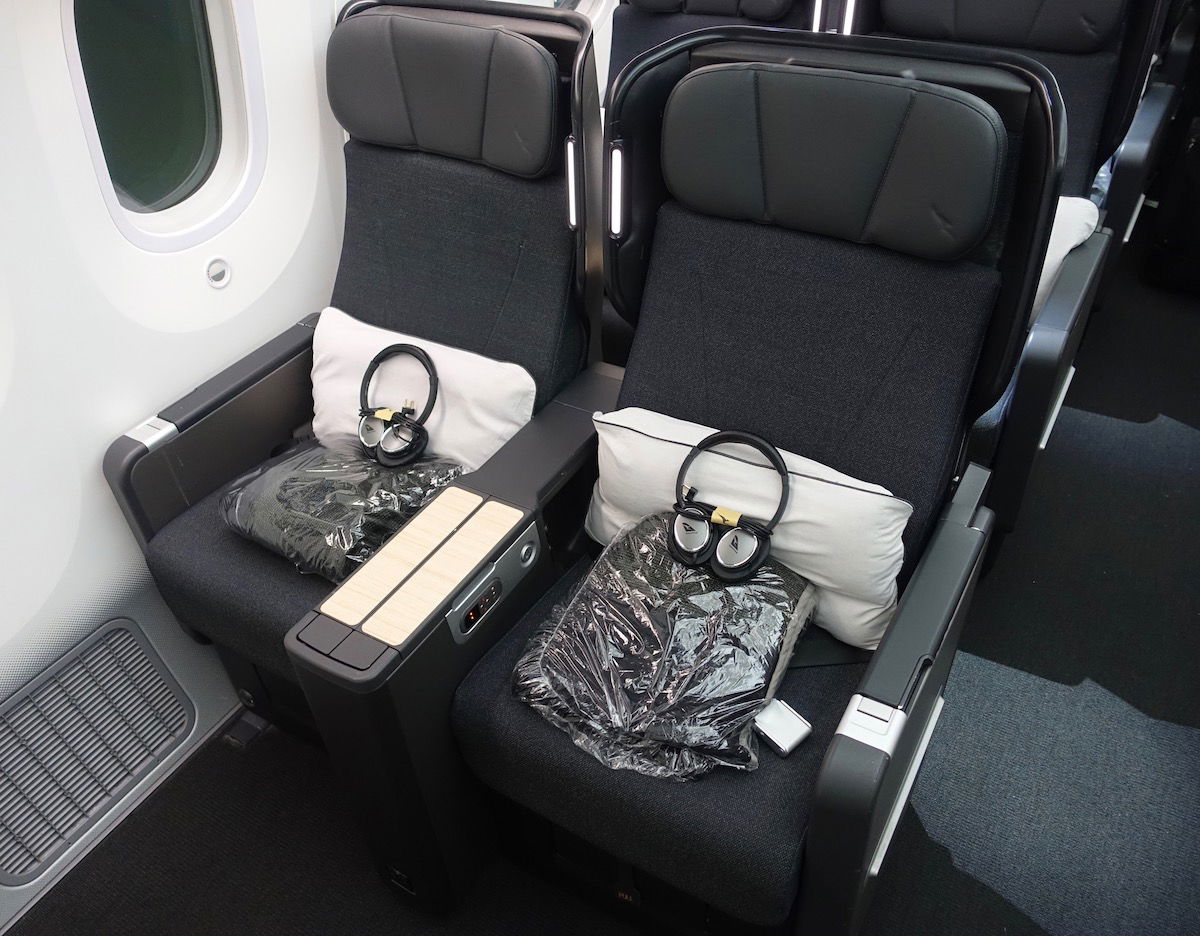 Lastly in economy there are 166 seats, in a 3-3-3 configuration.
How the New York flight fits into Qantas route network
New York marks a service resumption for Qantas, rather than a new destination for the airline. However, this route is new. Back in the day Qantas operated a flight from Los Angeles to New York, which essentially allowed people to connect from Brisbane, Melbourne, and Sydney, onto this flight.
I always found that to be a rather inefficient service, since the airline couldn't transport passengers exclusively between Los Angeles & New York, so the flight often wasn't very full. Furthermore, Qantas joint venture partner American has frequent service between Los Angeles and New York, on some pretty comfortable planes.
This Auckland to New York service will be offered as part of the joint venture between American Airlines and Qantas, meaning that American will likely be marketing this flight quite a bit as well.
We know that Qantas plans to fly nonstop from Australia to New York (and London) as of 2025, as the airline has ordered Airbus A350-1000s that will be capable of operating these flights nonstop. They'll be by far the world's longest flights.
When it launches, Qantas' Auckland to New York flight will be Qantas' third longest route, at 8,823 miles:
Perth to London covers a distance of 9,009 miles
Melbourne to Dallas covers a distance of 8,992 miles
Qantas is more or less copying Air New Zealand with this new service, as the airline is launching 3x weekly flights between Auckland and New York as of September 2022, also with Boeing 787s.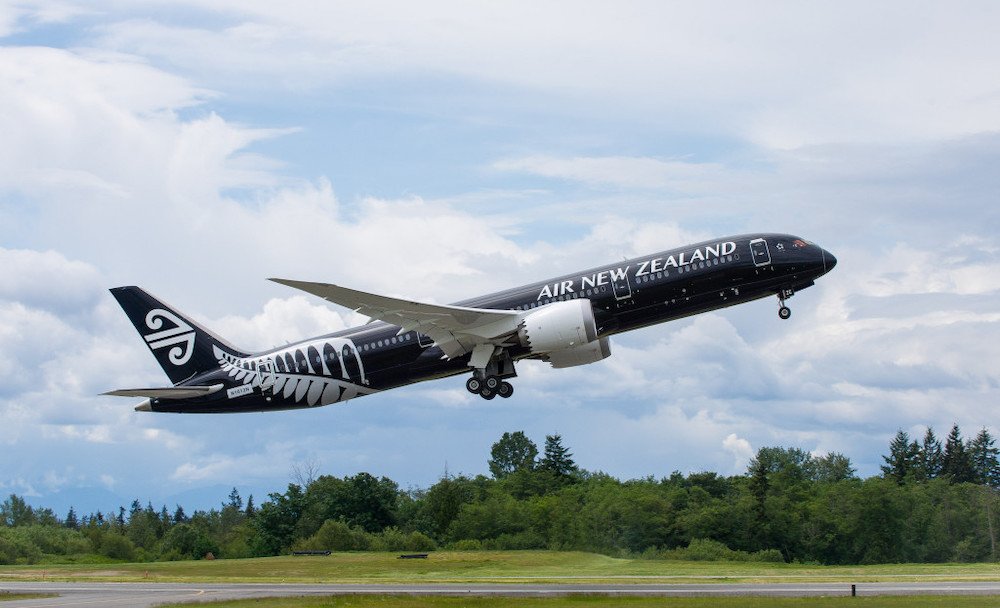 This new route is possible for Qantas as the airline plans to take delivery of three additional Boeing 787s in the next year. The airline has been dealing with the same issues as other airlines on that front, but Boeing 787 deliveries are finally able to resume.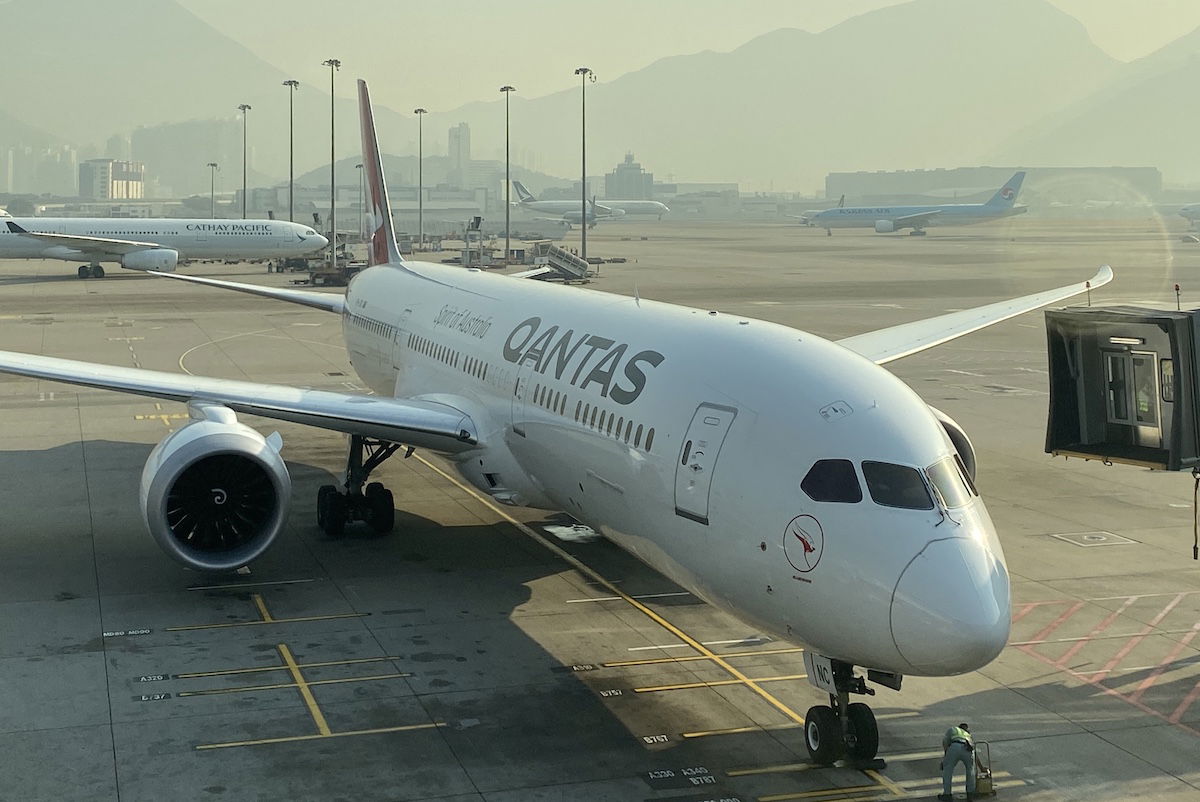 Bottom line
As of June 2023, Qantas will be launching a new 3x weekly flight between Sydney and New York, which will operate via Auckland. The airline will use a Boeing 787-9 for this service, and it's expected that this flight will stick around until Qantas is able to launch nonstop Sydney to New York flights in 2025.
This seems to me like a smart way for Qantas to return to New York, and it gives some competition to Air New Zealand, which will soon start operating the same route.
What do you make of Qantas' new route to New York?