It's an exciting time for LOT Polish Airlines. Not only has the airline revealed plans to refresh its Boeing 787 cabins and grow its fleet by nearly 50%, but the airline also intends to open its first lounge outside of Poland.
LOT Lounge coming to Chicago O'Hare Terminal 5
LOT Polish Airlines has announced plans to open a lounge at Chicago O'Hare Airport (ORD) in the second half of 2024. The lounge will be located in Terminal 5, which is the airport's primary international terminal. The lounge is expected to be 617 square meters (6,642 square feet) and should feature modern design, as well as floor-to-ceiling windows.
Exact details of the lounge's features aren't yet known beyond that, though you can expect the lounge will offer a variety of seating options, a buffet, and a bar.
It's not entirely clear to me where in Terminal 5 this lounge will be. I know the terminal is in the process of being expanded, so I imagine this lounge will be somewhere in that extension? This almost looks similar to the Delta Sky Club in Terminal 5, which also features lots of natural light.
This will be LOT's first lounge outside of Poland. Chicago is a logical airport for such a lounge, since it's the carrier's largest outstation — LOT has service to both Krakow (KRK) and Warsaw (WAW) out of Chicago, with the latter route typically having two daily frequencies.
Below are some of the renderings of the LOT Polish Airlines Lounge Chicago, though it's my understanding that this hasn't yet been finalized.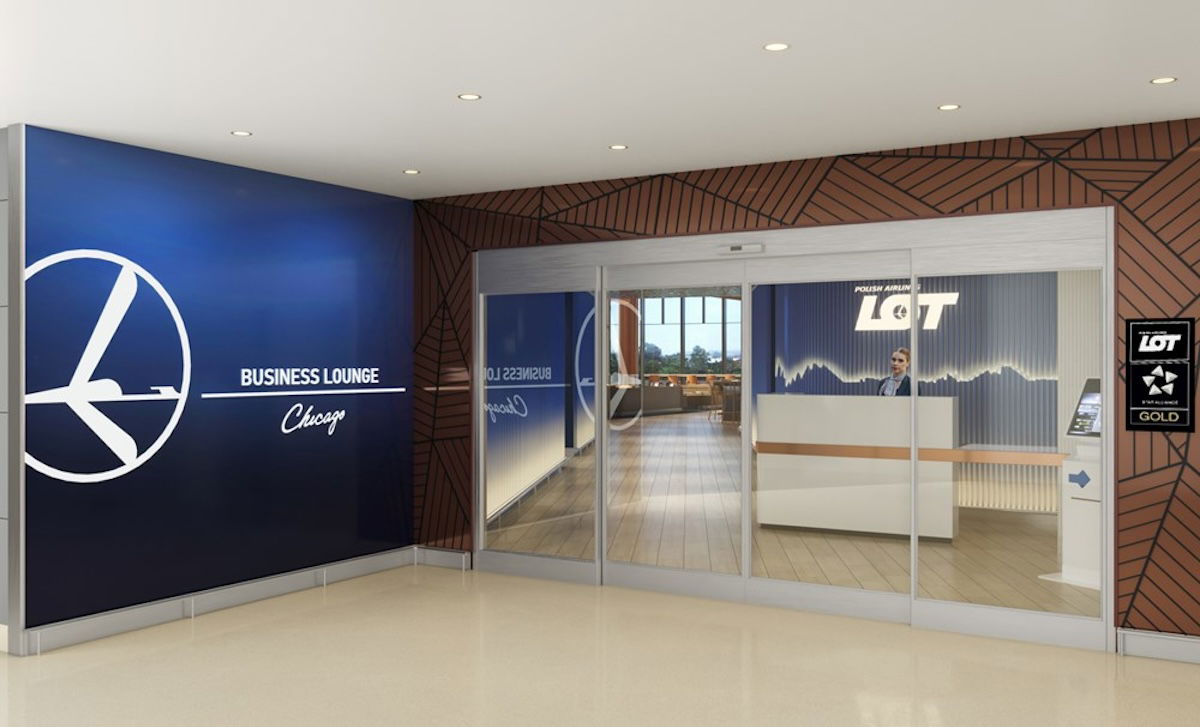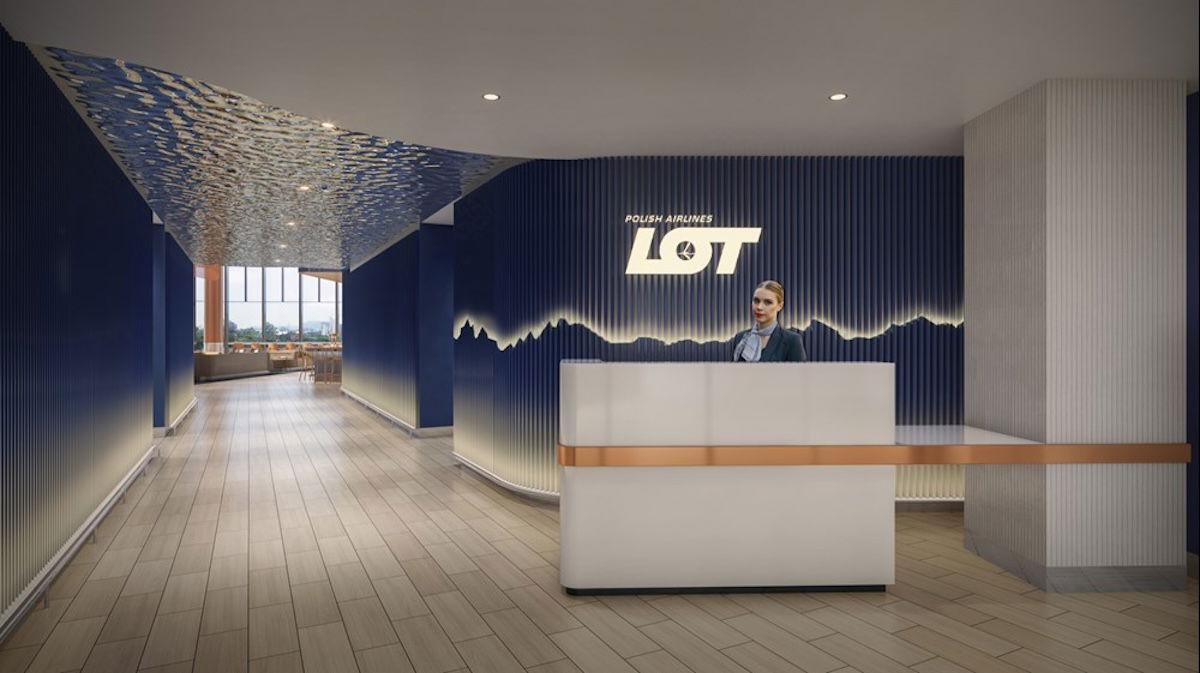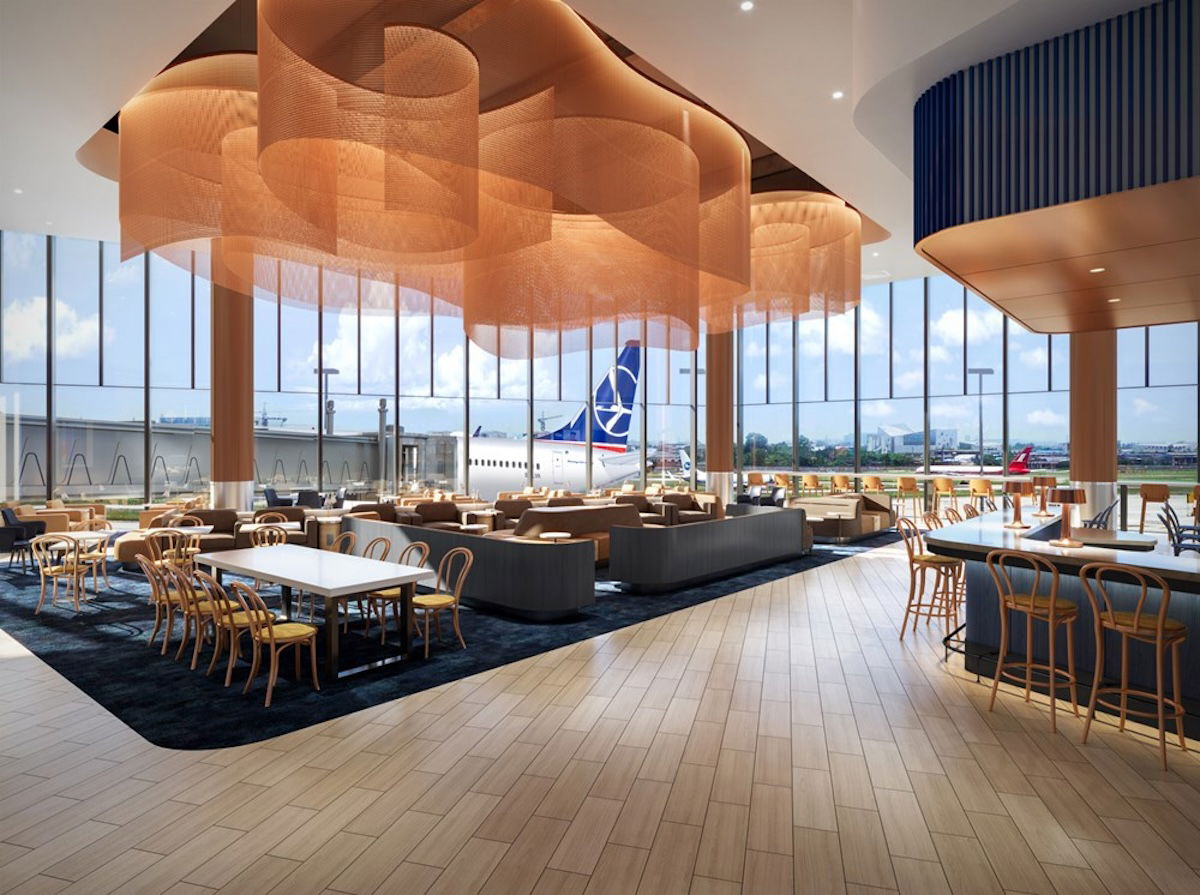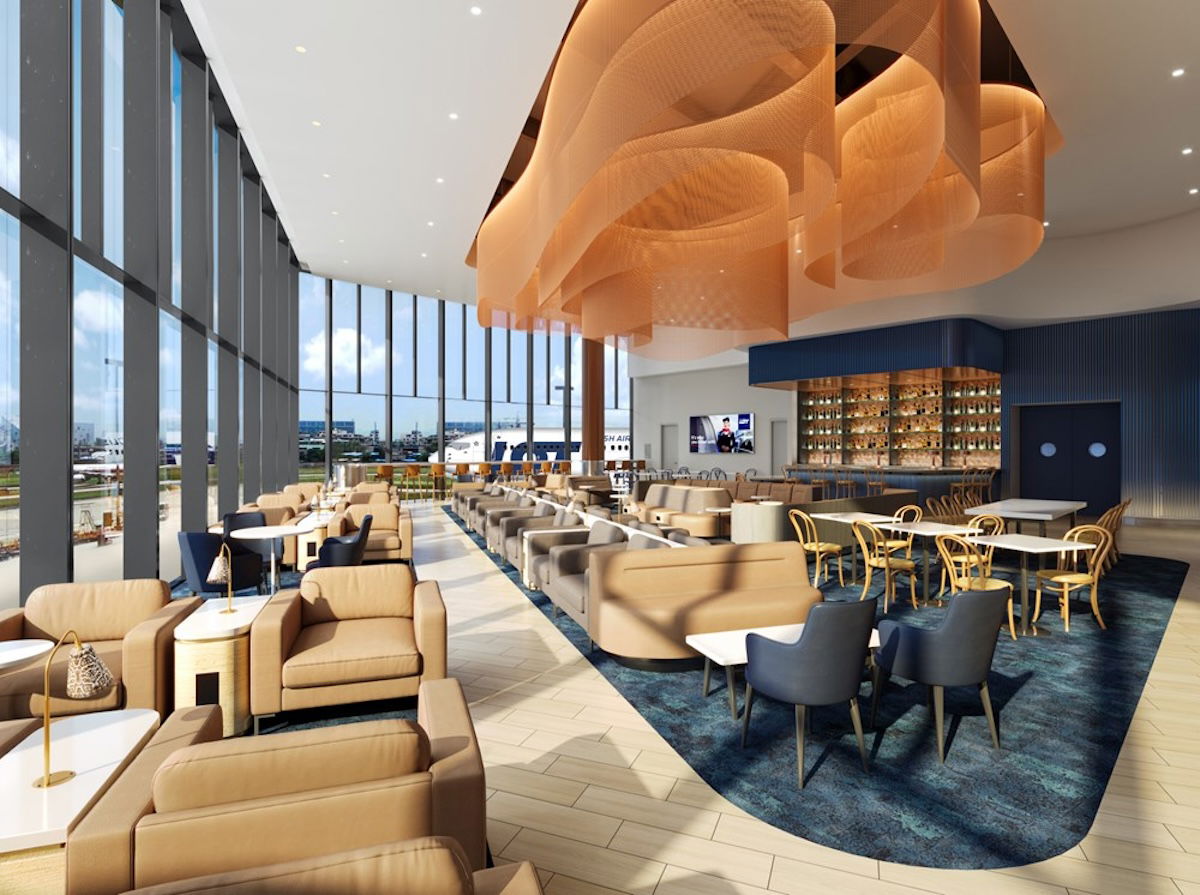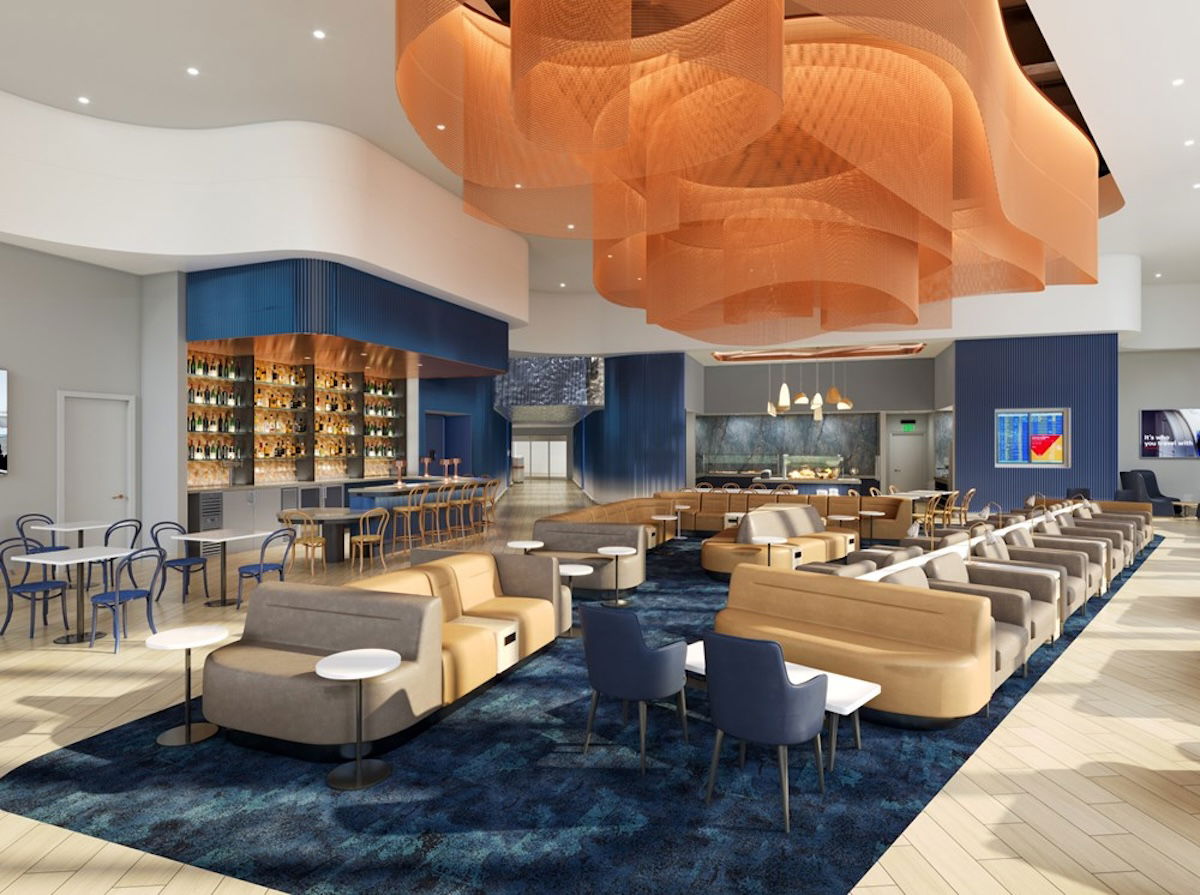 This lounge addition is really exciting
In terms of lounge options, Chicago's Terminal 5 is probably the worst international terminal in the United States. While the new Delta Sky Club is great, non-SkyTeam flyers have really bad options. The two other lounges are the Scandinavian Airlines Lounge, which is tiny and doesn't have bathrooms, and the Swissport Lounge, which I consider to be the worst lounge in the United States.
Additional lounge options in the terminal are long overdue — not only should the LOT Lounge be nicer than the existing options, but most importantly, it will add additional capacity, reducing crowding in the other (tiny) lounges.
In line with Star Alliance lounge access policies, I imagine the LOT Lounge will also accommodate premium passengers on other Star Alliance airlines, like Austrian Airlines, EVA Air, SWISS, TAP Air Portugal, Turkish Airlines, and more. Historically many of these passengers have been sent to the Scandinavian Airlines Lounge, but the airline is leaving Star Alliance and joining SkyTeam.
While there's an excellent United Polaris Lounge in Chicago, that's located in Terminal 1, so it's not practical for those who are originating their travels in Chicago.
Bottom line
LOT Polish Airlines will be opening its first lounge outside of Poland in 2024, as the airline plans to open a location at Chicago O'Hare Terminal 5. The renderings of the lounge so far look great, and most importantly, this will add much needed capacity to the terminal.
What do you make of plans for the LOT Lounge Chicago?