LOT Polish Airlines has made quite some announcements this week. The airline revealed plans to refresh its Boeing 787 fleet, and plans to open a lounge at Chicago O'Hare. On top of that, the airline has announced plans to considerably expand, though as of now there are more questions than answers.
LOT wants to expand fleet to 110 planes by 2028
By 2028, LOT Polish Airlines is hoping to grow its fleet from 75 aircraft to 110 aircraft, representing a nearly 50% increase in its fleet size. Even more impressive is that the airline is hoping to grow its passenger numbers by 70%, from 10.3 million to 16.9 million annually, so the airline hopes to fly a lot more large aircraft.
For context, LOT currently has 15 Boeing 787s (-8s and -9s), 17 Boeing 737s (-800s and -MAX 8 s), and 43 Embraer jets (-170s, -175s, -190s, and -195s).
Hoping to add 35 aircraft in the next five years is pretty ambitious, given LOT's small size, plus the general order backlog with aircraft manufacturers. As of now, the airline has just hinted at the following:
In 2024, LOT will decide on a new regional aircraft; this could very well be Embraer E2 jets, which are the latest generation Embraer regional jets; this might not necessarily be for fleet growth, though, but may be to refresh the existing fleet
LOT also plans to eventually order more wide body aircraft, but that order isn't expected within the next year; if the airline wants to grow its long haul network, it's going to need more aircraft, and you'd think the airline would just expand its 787 fleet
When LOT reaches a fleet of 110 aircraft, the plan is for 40% of the jets to be regional, 35% of the jets to be narrow bodies, and 25% of the jets to be wide bodies; this suggests that most of the fleet growth will come in the form of more narrow body and wide body aircraft
What's interesting is that LOT had a major event at its headquarters that was even attended by Poland's Prime Minister. There were representatives from both Embraer and Airbus at the event, but not representatives from Boeing, despite the carrier flying 737s and 787s. I'm not sure if that's indicative of the carrier's future fleet plans, or if Boeing just felt it didn't need to show up.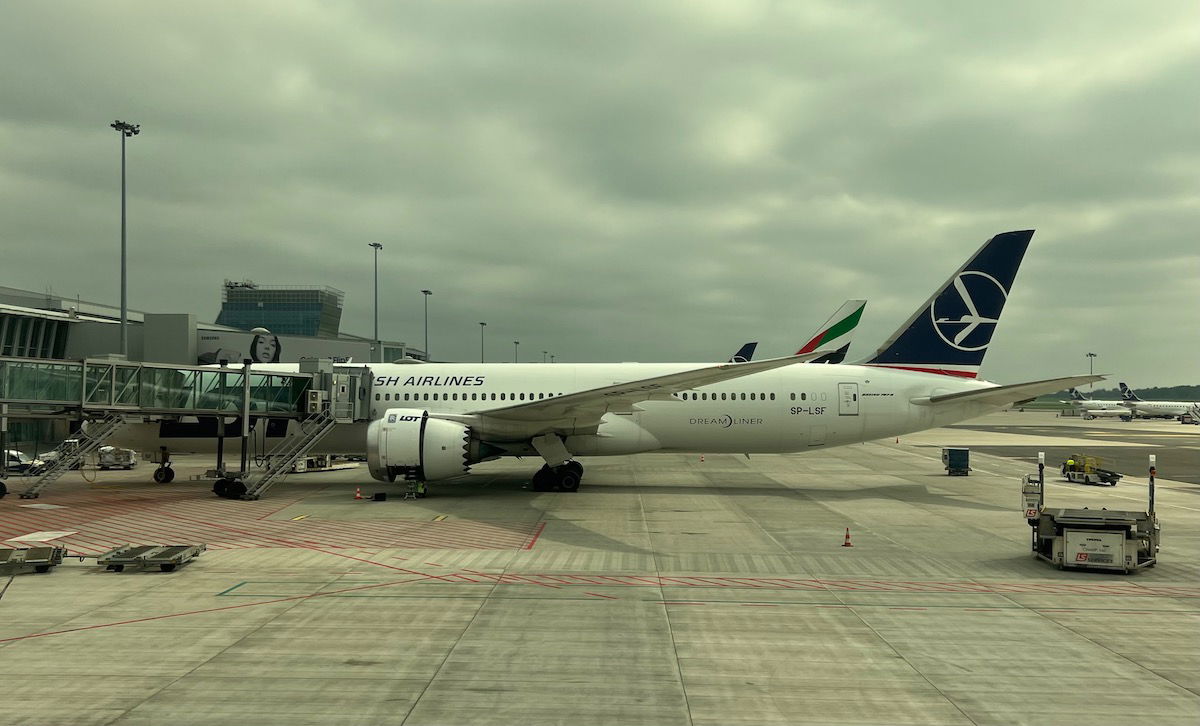 LOT wants to add 20 new routes by 2028
What does LOT Polish Airlines want to do with all of these new planes? The airline intends to add at least 20 new routes by 2028, and the airline has shared dozens of routes that are under consideration. This includes a lot of regional routes, but perhaps the most interesting adds would be new medium and long haul services:
In North America, LOT is considering adding flights to Boston (BOS), Montreal (YUL), San Francisco (SFO), and Washington (IAD)
In North and Southeast Asia, LOT is considering adding flights to Bangkok (BKK), Busan (PUS), Colombo (CMB), Hanoi (HAN), Ho Chi Minh City (SGN), Osaka (KIX), Shanghai (PVG), and Singapore (SIN)
In the Middle East and Central Asia, LOT is considering adding flights to Abu Dhabi (AUH), Amman (AMM), Almaty (ALA), Riyadh (RUH), Tashkent (TAS), and Tehran (IKA)
My take on LOT's ambitious growth plans
LOT Polish Airlines is government owned, and it seems that the airline is very much approaching this growth from the standpoint of aviation connectivity being a driver for economic growth, more than anything else.
Now, the airline is emphasizing the importance of sustainable growth, so I don't think LOT is going to take the same approach that Etihad did under James Hogan a decade ago (for that matter, I don't think Poland's government has quite as much money to light on fire).
It's cool to see that LOT is planning on growing significantly — the airline is doing reasonably well, especially when you consider the bad financial situation it was in a few years ago.
All that being said, I wouldn't put too much weight on this announcement, and I'd be shocked if this plays out the way the airline plans:
The airline hasn't actually committed to new planes yet, and doesn't even plan to order new wide body jets within the next year
All it takes is a slight strategy change for the government or economic downturn, and then this plan will be put on pause
While it's nice to see LOT's general transformation and sustainable growth, it's a bit frustrating to see the pace at which everything is happening; for example, the airline is refreshing its Boeing 787 cabins (which is long overdue), but that process will only start in late 2026
As I've said before, I can't help but think that LOT Polish Airlines is in the wrong alliance, and should be in oneworld rather than Star Alliance. The carrier is treated as a second class airline in the alliance, and is excluded from the Star Alliance transatlantic joint venture. Meanwhile oneworld has a huge gap in Eastern Europe. Then again, I can't imagine British Airways would be open to adding any European airline to the alliance that it doesn't own.
But anyway, if I were playing alliance and airline matchmaker, LOT and oneworld are among the top five introductions I'd make. 😉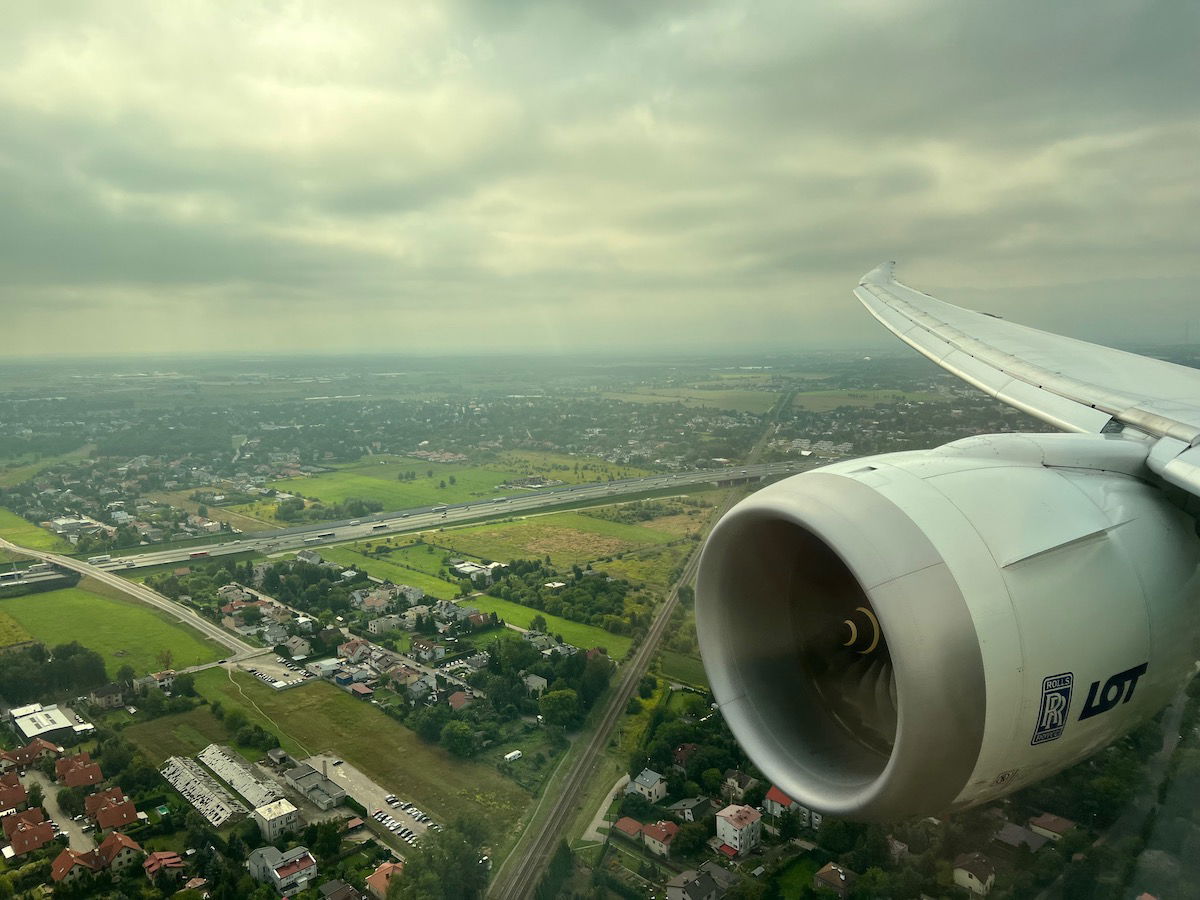 Bottom line
LOT Polish Airlines has unveiled ambitious growth plans, as the airline hopes to grow its fleet from 75 aircraft to 110 aircraft by 2028. Along with that, the airline hopes to add 20 new destinations, and increase passenger numbers by 70%.
It would be cool to see the airline grow, though I wouldn't rely on this announcement too much just yet. This seems more like a best case scenario goal rather than a firm plan.
What do you make of LOT's growth plans?