Etihad has been performing horribly financially, and posted a 1.5 billion USD loss for 2017. The airline has been cost cutting in many ways, including cutting routes, reducing their onboard service, and considering canceling aircraft orders.
The airline has more or less given up on their "Etihad Airways Partners" strategy. Previously the airline was trying to form a global alliance, though that hasn't worked out quite as they hoped. A couple of weeks back I shared my thoughts on the sad decline of Etihad, and I think that sums up my overall feelings on the situation.
While Etihad was on a path towards unsustainable growth under the previous leadership of James Hogan, the company's new CEO is focused on making the airline more sustainable, and that includes making a lot of tough decisions.
The airline has now announced a much more concrete plan for how they want to become profitable. Specifically, Etihad plans to shrink their way to profitability, not unlike what we've seen with Malaysia Airlines.
So, what's included as part of this transformation?
Management changes are coming to Etihad
For one, Etihad will be reorganized into seven business divisions — operations, commercial, maintenance, repair & overhaul, human resources, finance, support services, and transformation
The Etihad Airways Group CEO will continue to be Tony Douglas, who was appointed to the role several months ago.
Peter Baumgartner has been the CEO of Etihad Airways (the airline, rather than Etihad Airways Group) since 2016, and he will become Douglas' Senior Strategic Advisor, and will advise on global partnerships and innovations. That's a pretty significant move, as I'll cover in more detail below.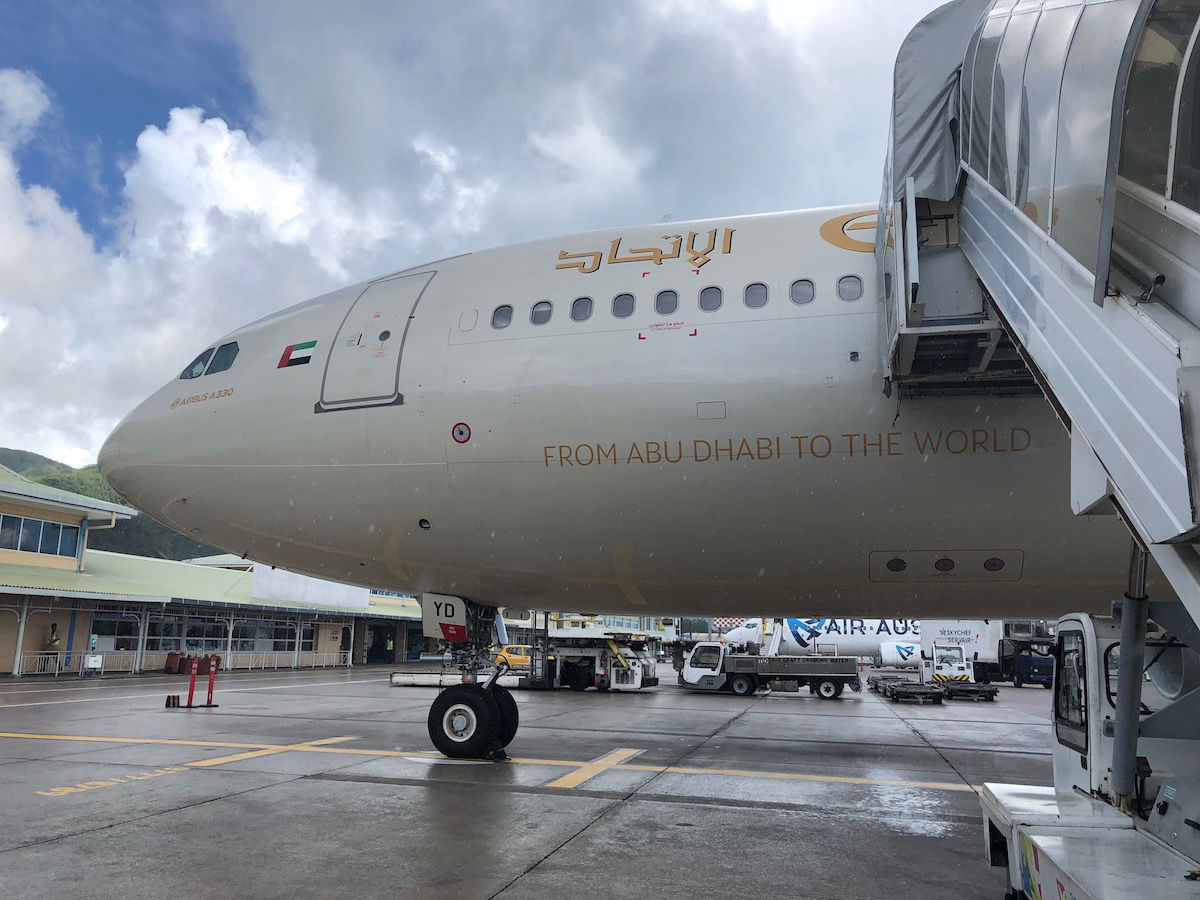 Etihad will become less of a global carrier, and instead focus on Abu Dhabi
Historically the main business of Gulf carriers has been transporting passengers traveling between different regions of the world, using their hubs primarily as transit points. This strategy has worked brilliantly for Emirates, and also for Qatar Airways (though to a lesser extent).
Etihad realizes they can't compete in that arena, so Etihad plans to focus more on serving Abu Dhabi, rather than simply passengers traveling between other points around the globe. This will allow them to cancel plane orders, lay off more staff, and cut unprofitable routes.
Etihad has spent so much money trying to close the gap between them and Emirates and Qatar Airways, and that's something they'll no longer do.
That's a pretty radical thing for them to acknowledge, and it sure seems to me like they're serious about their turnaround given that they're admitting this.
However, I do question how much of a market there really is for serving Abu Dhabi, given that Dubai (and Emirates' huge global network) is just an hour drive away.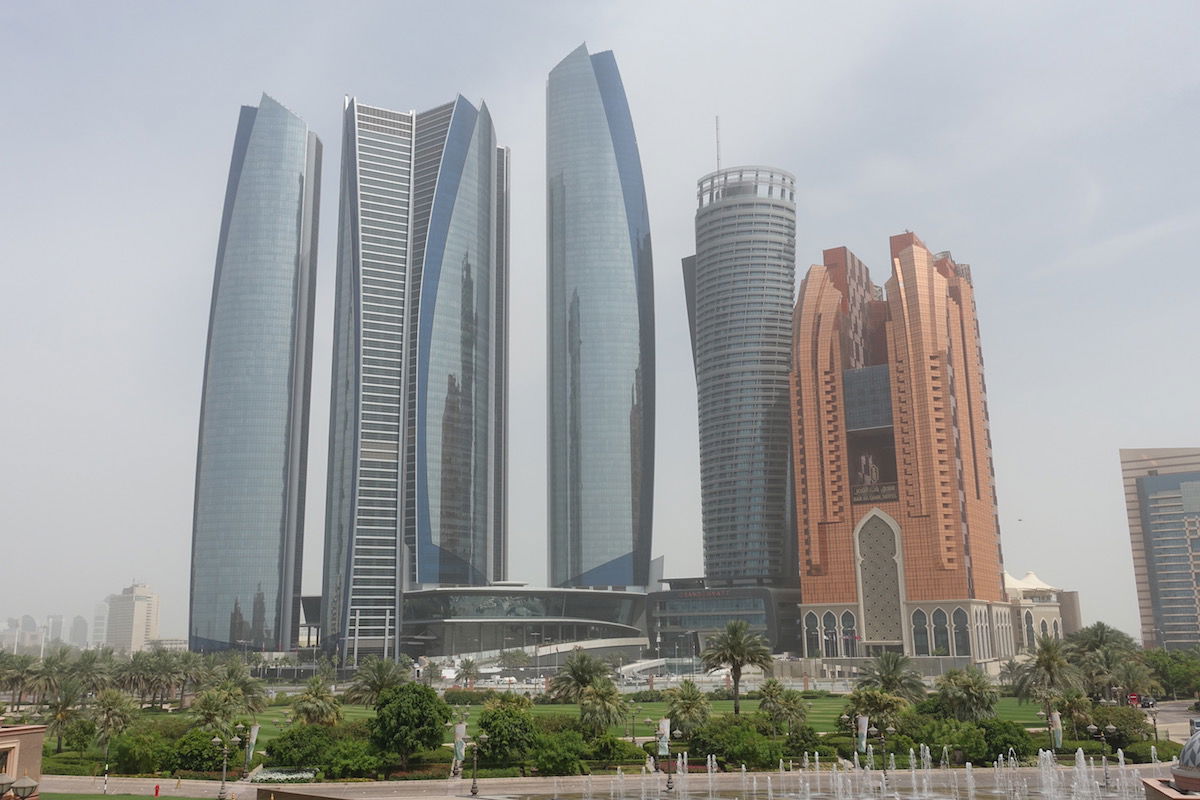 Etihad's future will depend heavily on new partnerships
This is perhaps the most significant aspect to their transformation. Generally speaking when an airline isn't doing well, the best strategy is to shrink the airline so they only operate profitable routes, and rely more heavily on partnerships to carry passengers around the globe.
That's exactly what Etihad plans to do. Etihad's CEO becoming the Senior Strategic Advisor focused on alliances should tell you a lot about Etihad's goals.
According to The National, Etihad was previously prevented from partnering with Star Alliance airlines, but that's changing:
The move follows the "delisting" of the Etihad by the Star Alliance – one of the world's largest airline alliances – during the International Air Transport Association's annual conference in Sydney last month, allowing 40 members of the alliance to engage with Etihad on codeshare deals, according to Mr Douglas

"In the past, the Etihad Group was identified as being an alliance itself and, consequently, under the rules of Star Alliance, its members were not allowed to engage in collaboration with us on codeshares," Mr Douglas told The National on Tuesday.

"The fact we've now been identified in their eyes as a more rational airline not just going for 'growth for growth's sake' but looking for sustainable growth, means they've deregulated us and [we] will be able to go around the Star partners to build connectivity with their networks through codeshares wherever both parties agree to do so."
Now:
I'm not sure the above is completely true, since Etihad and Lufthansa have been partnering together for a while, though with a limited scope.
Can you imagine the amount of pride that Etihad is having to swallow here? They've gone from trying to basically create the fourth global alliance and failing, to now being reliant on other airlines to turn their business around.
There's no way Etihad will be joining one of the big three alliances. Generally the US carriers have veto power with the alliances (since they're founding members), and there's no way they'd let Etihad in.
But overall this is exactly what Etihad should be doing if they want to reduce their losses. They need to cut routes and shrink their way into profitability, and becoming more reliant on partnerships is the way to do that. Like I said, I don't think Etihad will join one of the global alliances, though I am excited to see what partnerships they come up with.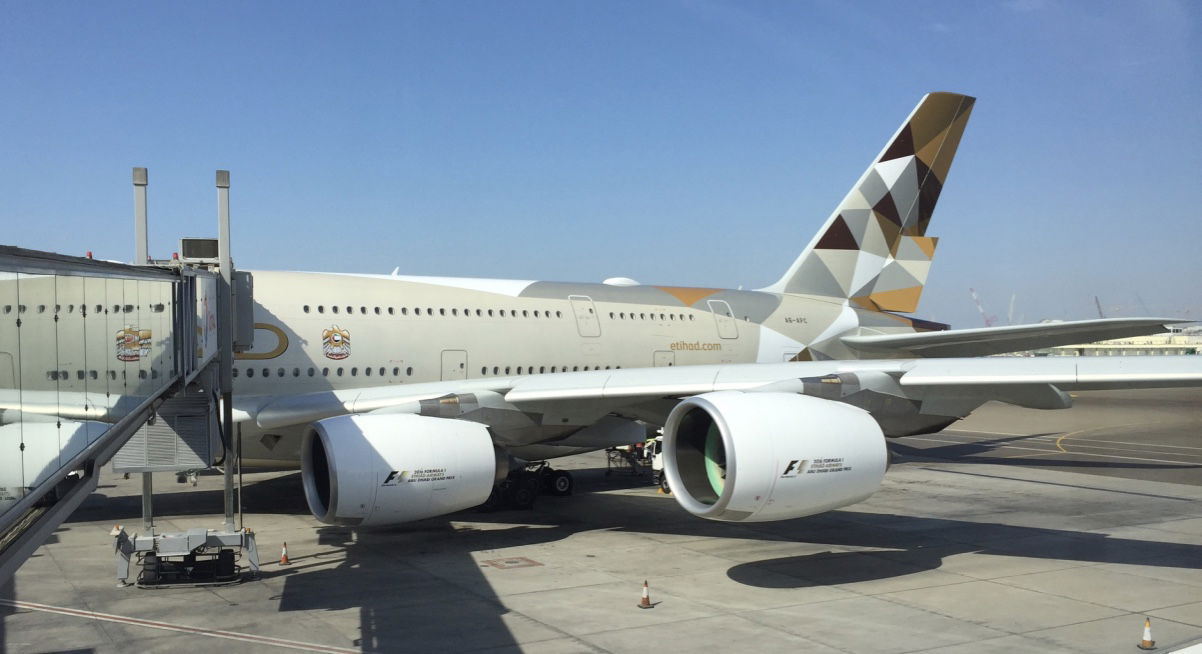 Bottom line
It's always bittersweet to see an airline change like this. I've written about the sad decline of Etihad, and to me it really is sad how the airline has changed. However, the good news is that I think the airline is finally on a path to a proper restructuring, rather than just being an airline that makes impulse decisions.
I imagine it's quite humbling for Etihad to acknowledge the failure of their alliance strategy, and to realize they can't compete with Emirates and Qatar. I think it goes without saying we'll see big cancelations of aircraft orders soon, and that they're just trying to figure out the best approach to take.
I commend Etihad's management team for finally having a strategy, and look forward to seeing how this plays out.