Usually when I write about Emirates improving its premium cabin beverage selection, it's because the airline is serving a new $500 bottle of wine in first class. Here's a genuine improvement to Emirates' beverage selection that doesn't involve alcohol, for once.
Emirates ups its inflight coffee game
Emirates will be introducing two new espresso-based drinks in premium cabins, as the airline will start serving both iced americano and affogato.
The iced americano will be served in a standard glass, and will consist of ice, chilled water, long espresso, and milk and sugar as requested. Meanwhile the affogato dessert will be served in a martini glass, and will consist of vanilla ice cream and espresso, along with some coffee beans.
These new options will be served in first class, as well as at the Emirates A380 onboard lounge in business class. Emirates is initially trialing these new drinks between September 20 and October 20, 2021, though with positive feedback they could become a permanent part of Emirates' product offering.
Note that these drinks won't initially appear on the menu, but rather crews are supposed to inform passengers of these options (or if you're an OMAAT reader, you can ask proactively). 😉 And if you're like me and are excited about this, make sure you order one, and assuming it's good, give the purser positive feedback. That way they can hopefully pass on the feedback to management, so that this sticks around.
I've often written about how much I appreciate airlines that do coffee right. Emirates has long done a phenomenal job with its hot coffee drinks, from cappuccinos to french press.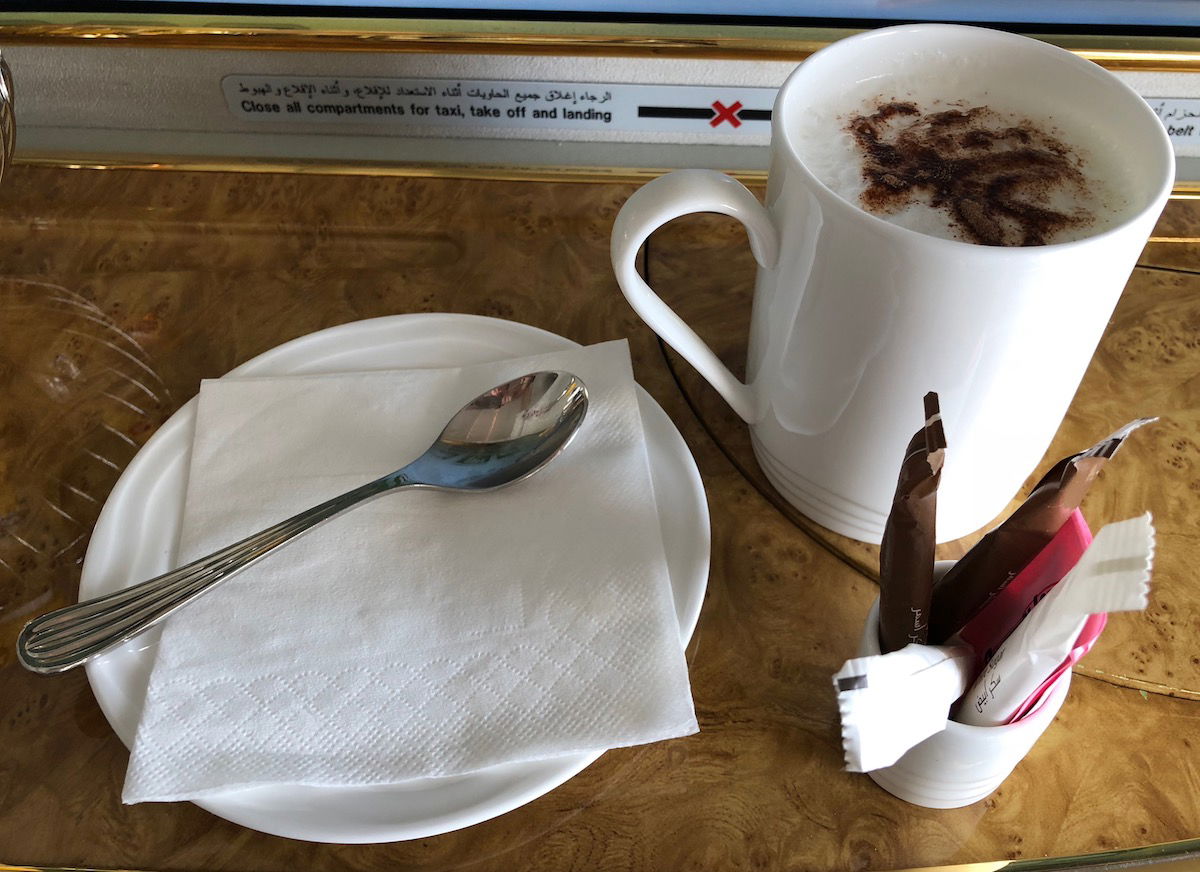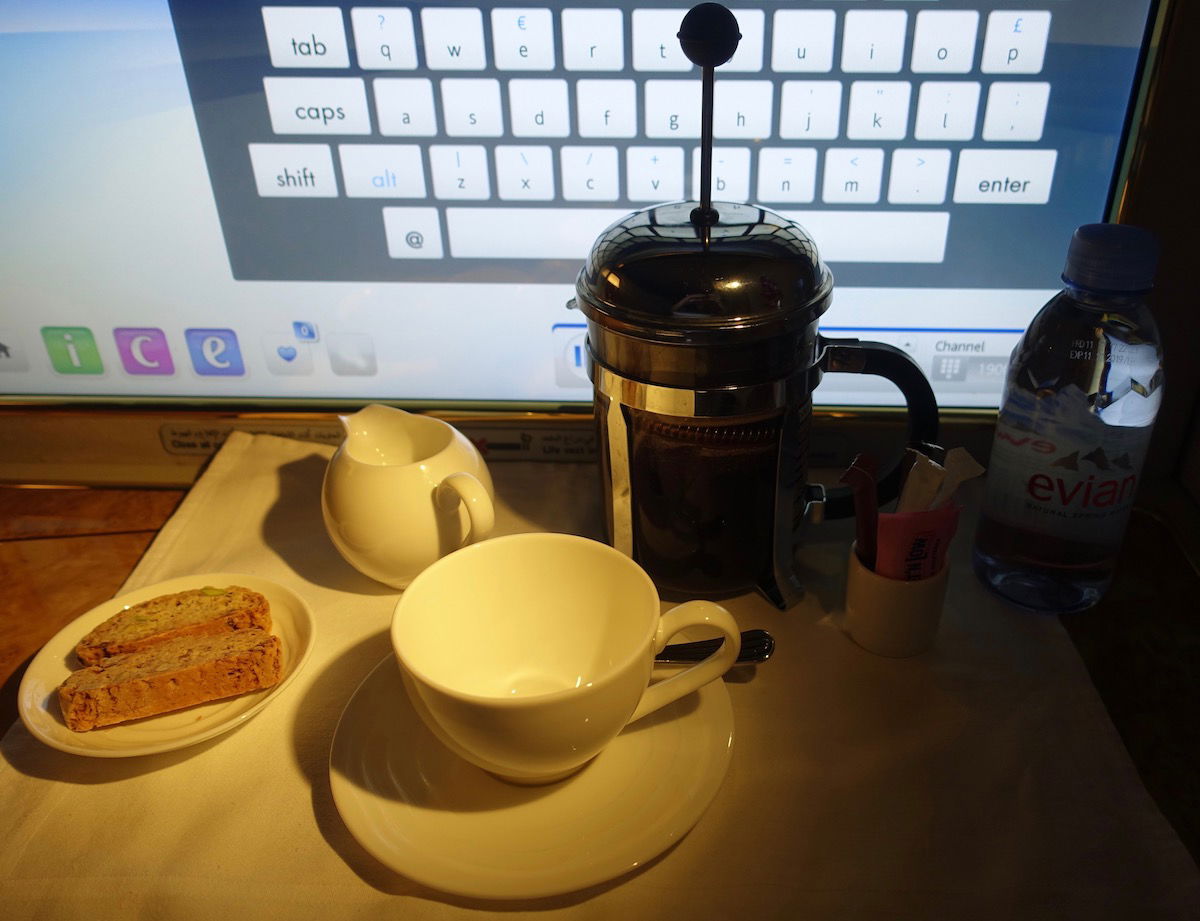 On top of that, Emirates has long served excellent espresso martinis, but it's nice to see Emirates now up its iced non-alcoholic coffee game.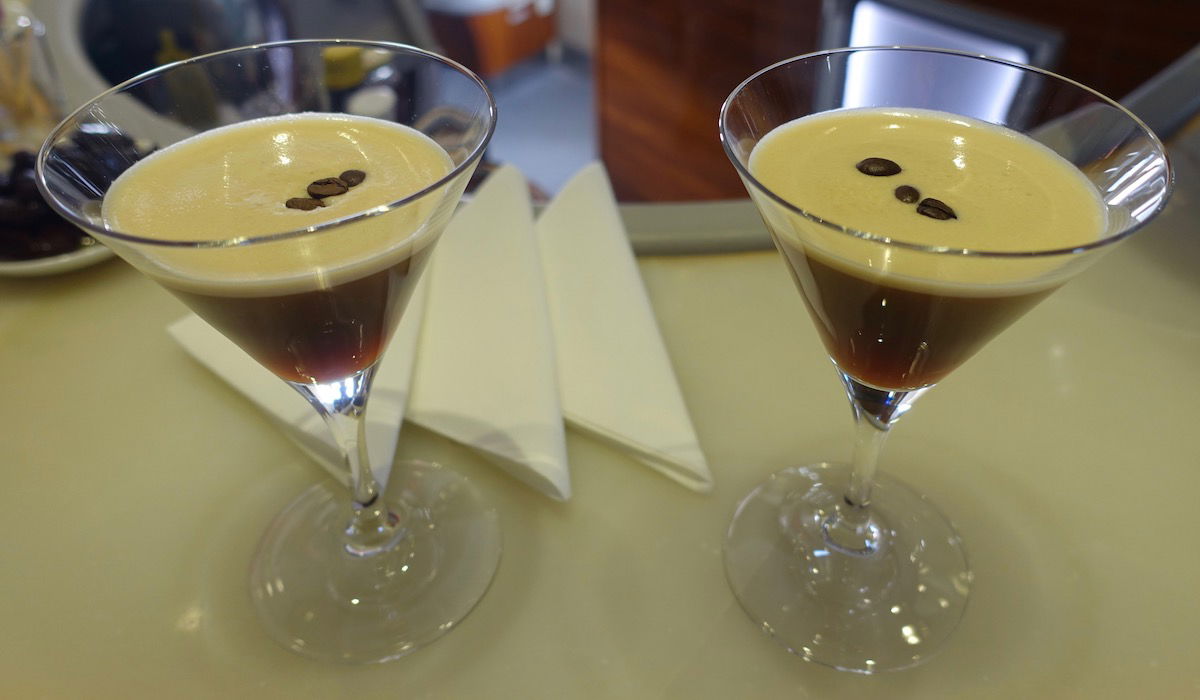 Dear airlines: more iced coffee & cold brew please!
I'll make this plea as often as I can, since I know one or two airline product people read this blog. 😉 For premium airlines that actually care about passenger experience (or even low cost carriers that want to sell a new drink onboard), please consider adding iced coffee and/or cold brew.
Many of us have a general preference for cold brew over hot coffee, and that's even more the case when we're talking about airplanes, where coffee generally isn't great, since it's using the not-so-great water from the airplane tanks. Cold brew or iced coffee could be loaded in cans, so it shouldn't be complicated logistically. It would delight premium passengers, and could even sell quite well in economy.
In the United States, JetBlue is the only airline I know of to put iced coffee drinks on the menu — the airline has iced espressos and iced cappuccinos for Mint business class passengers, and they're awesome.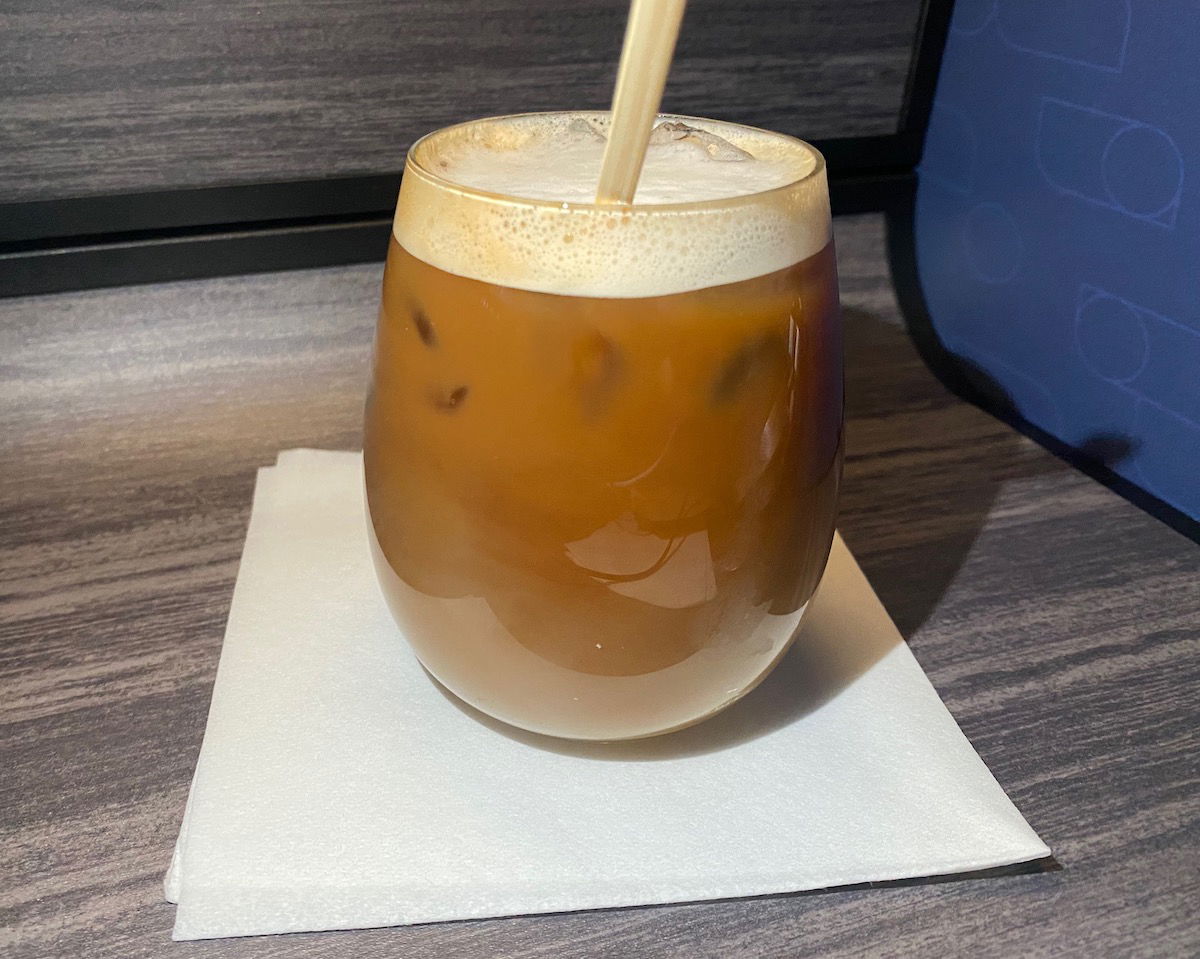 C'mon, other airlines!
Bottom line
Emirates is upping its coffee game by introducing iced americano and affogato in first class and at the A380 business class bar. Emirates' hot coffee drinks are already very good, and the airline also has espresso martinis, though it's awesome to see the options expanded even further.
If you are flying an Emirates premium cabin in the coming weeks, please order one of these and report back!
Anyone else excited to see these new drinks added to Emirates' drink list?