As of today, Delta has become the first of the "big three" US airlines to (quietly) introduce cold brew coffee onboard. All I can say is "woohoo," and ask what took so long?!
Delta now serving Explorer Cold Brew coffee
As of June 7, 2022, Delta has started serving Explorer Cold Brew:
This is initially being offered exclusively on premium transcontinental routes, including routes like Boston to Los Angeles, New York to San Francisco, etc.
This is complimentary in premium cabins (including Delta One and Comfort+), while it's available for purchase for $5 in Main Cabin
It's not known for long this is being offered, though I don't believe there's an official end date; therefore if you enjoy cold brew, be sure you make it known that you appreciate this is being offered, in hopes of it being expanded throughout Delta's system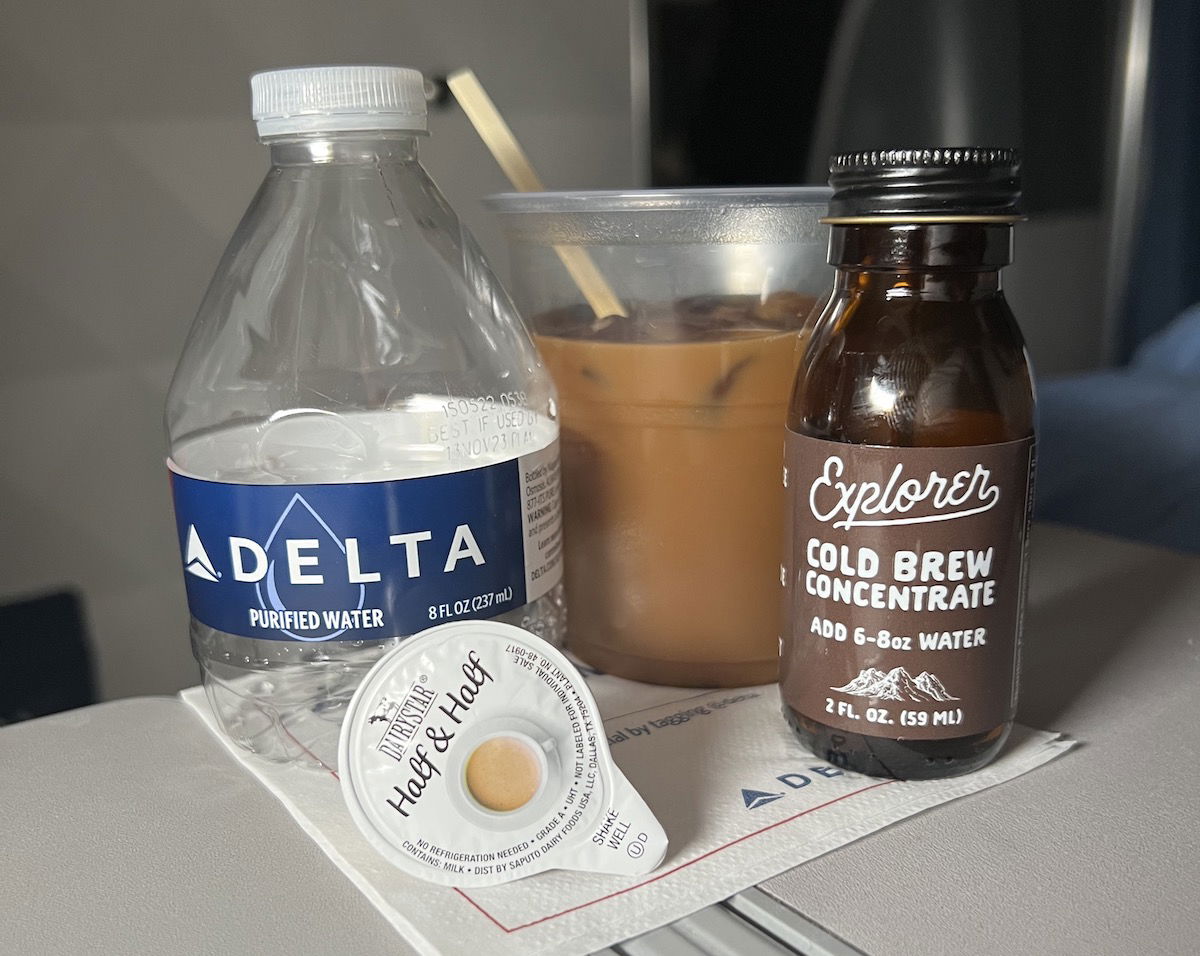 For those not familiar, Explorer Cold Brew is an innovative cold brew startup, which I've purchased from (unrelated to this Delta arrangement). What makes Explorer unique is that you can customize your caffeine level with each order, with everything ranging from low caf to extra caf. Explorer sells cold brew concentrate, and it's recommended that you mix it with water at a 1:4 ratio.
In the case of Delta, the airline will be serving the regular caffeine level, and passengers will get the two ounce bottle, and that'll be served with a small bottle of water and a cup of ice, so that you can mix it yourself, for a delicious cup of cold brew.
Even if you're not traveling on an eligible Delta route, I'd recommend taking a look at Explorer Cold Brew's product lineup, as you can essentially create your own carry-on bold brew. You can take the two ounce bottles onboard, and then just order a cup of water to make the perfect glass.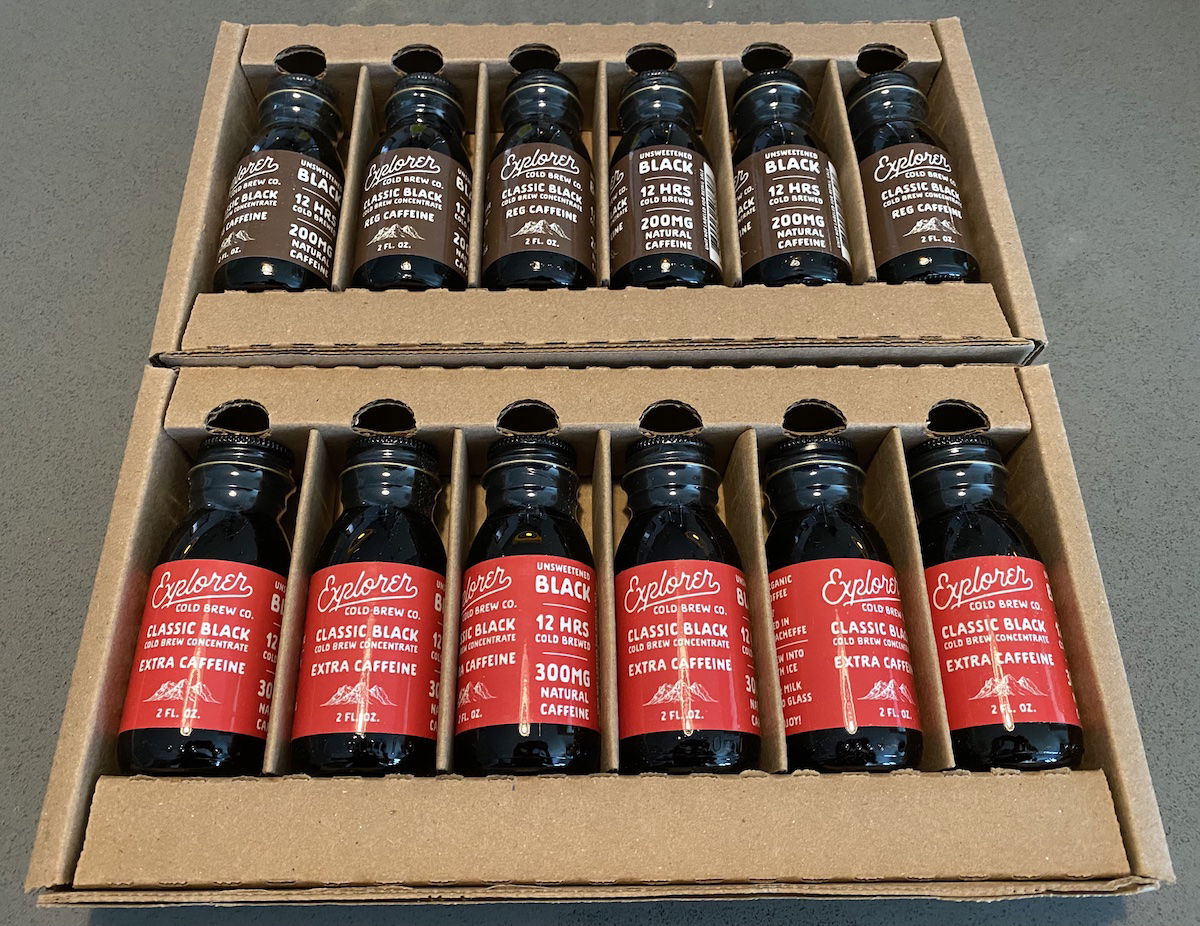 Why cold brew on airplanes is awesome
Coffee is something I'm passionate about, especially in the context of travel. For many of us, coffee powers us through jetlag and early mornings and late nights. In my opinion it's such an easy area where airlines and hotels can differentiate themselves with minimal effort.
Admittedly this just reflects my preferences, but I'll always remember an airline or hotel that has especially good and readily available coffee.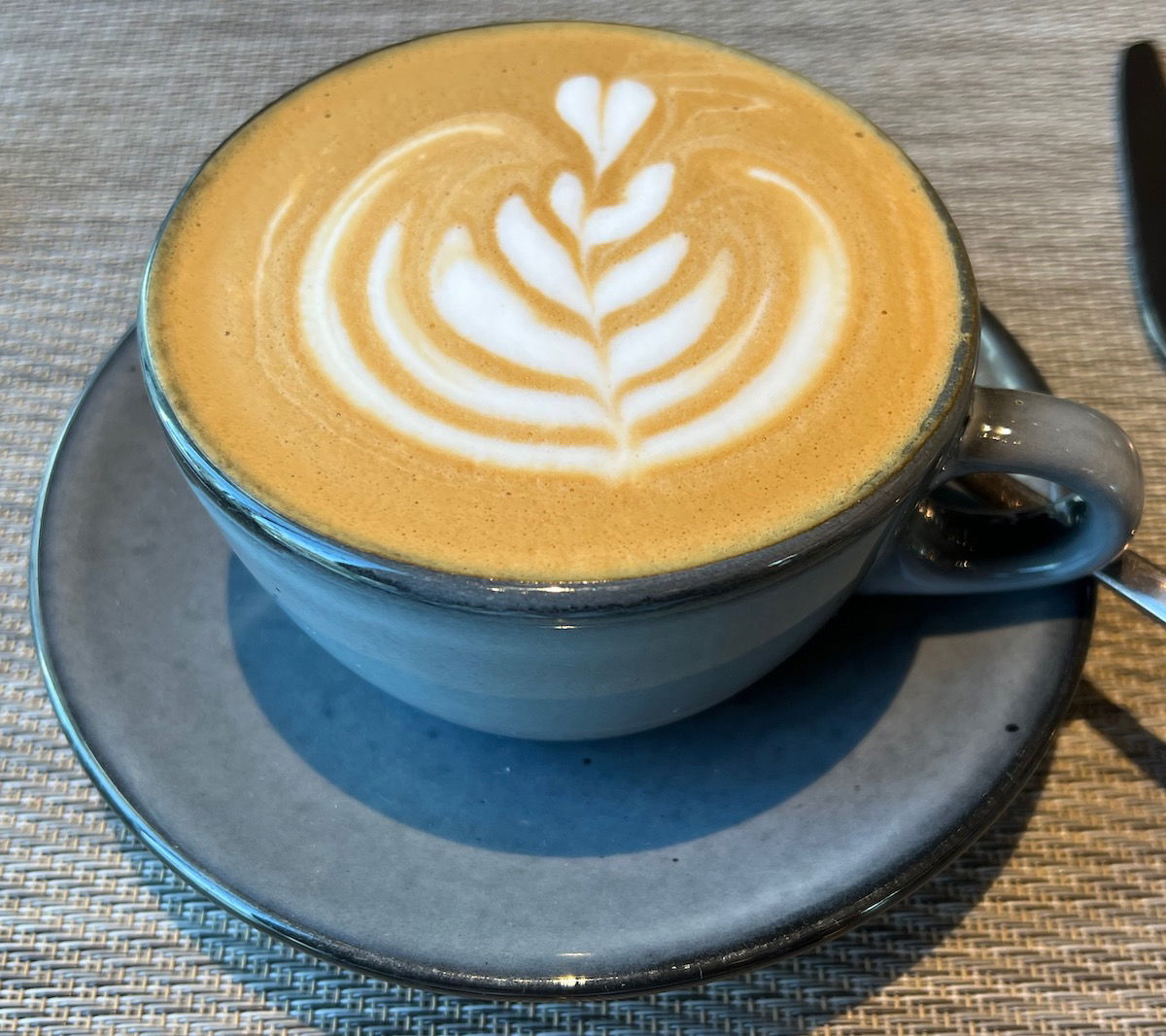 Personally I can't make sense of how long it has taken for a major US carrier to start serving cold brew coffee:
Americans love cold brew, so if you're going to listen to customer feedback, that's one easy area in which to do so
Airplane coffee usually isn't great, given the water tanks that are used; cold brew is a great alternative, since you can enjoy a caffeinated drink without having to consume water from the plane's tanks
Personally I prefer not to drink alcohol when traveling domestically, but I feel like major airlines really have quite limited decent non-alcoholic drink selections; sometimes I get bored of drinking just water or Diet Coke, and no US airline has decent juice, so cold brew is an awesome alternative
Anyway, I've been writing about how I wish airlines would introduce cold brew as far back as 2017 (and probably earlier than that), so it's nice to see this finally happening over five years later.
Bottom line
Delta has become the first of the "big three" carriers to introduce cold brew, thanks to a new partnership with Explorer Cold Brew. The airline will initially offer this on premium transcontinental routes, though hopefully with positive feedback, this can be expanded to more routes over time. Here's to hoping this becomes the norm rather than the exception.
Anyone else excited to see cold brew finally make its debut on a major US airline?