The world is getting much smaller for Russian state-owned airline Aeroflot, and that was reflected in Sunday's flight from Moscow to New York, as noted by Flightradar24.
Aeroflot operates eight hour flight to nowhere
On Sunday, the European Union and Canada officially banned Russian airlines from using their airspace. While the United States hasn't yet banned Aeroflot, it looks like Aeroflot may be canceling flights to the United States due to lack of feasible routings to operate these flights, at least temporarily.
This was most evident on Aeroflot 124 from Moscow (SVO) to New York (JFK) on Sunday, February 27, 2022. The flight was supposed to depart at 2:40PM and arrive at 5:20PM, and was operated by a Boeing 777-300ER with the registration code VP-BHA.
The flight took off roughly on schedule, and continued a standard northerly routing for around four hours, over Finland and Sweden, and then toward Greenland.
However, I suppose the news that both the EU and Canada are banning Aeroflot caused Aeroflot's operations people to cut their losses while they could, and have the flight return to base. Without being able to use Canadian airspace, odds are that the plane didn't have enough fuel to land in New York, and where can the plane even really refuel at that point?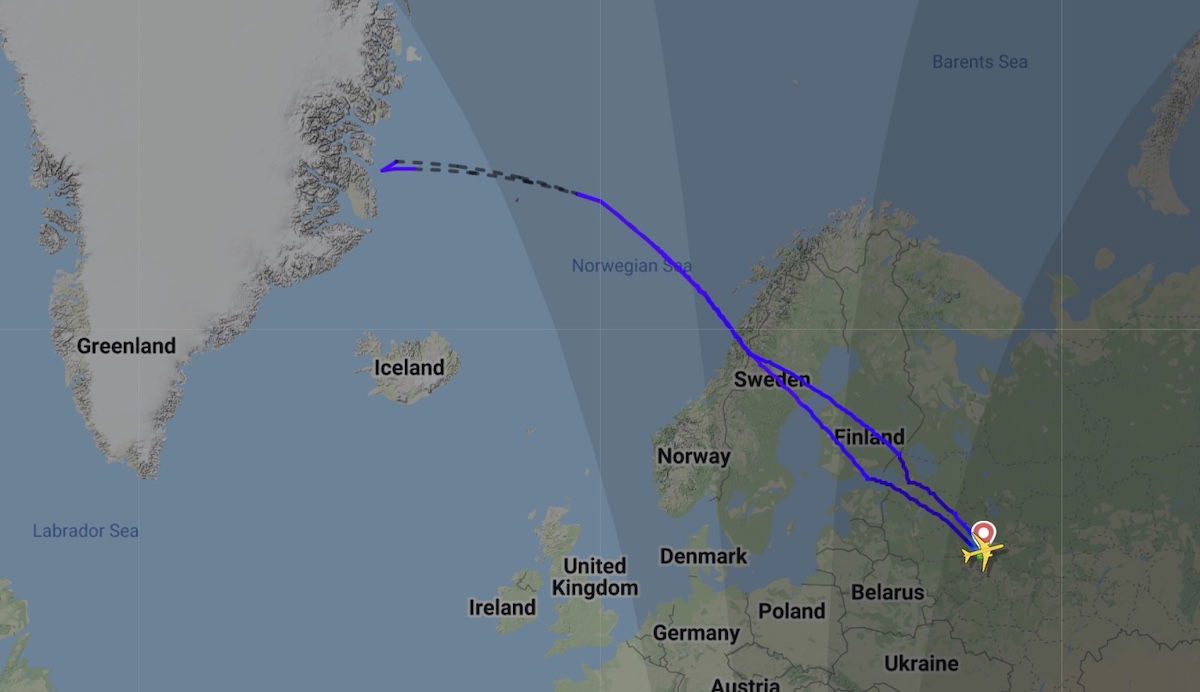 So in the end Aeroflot operated a roughly eight hour flight to nowhere. For context, below is what a standard routing would have looked like for this Aeroflot service.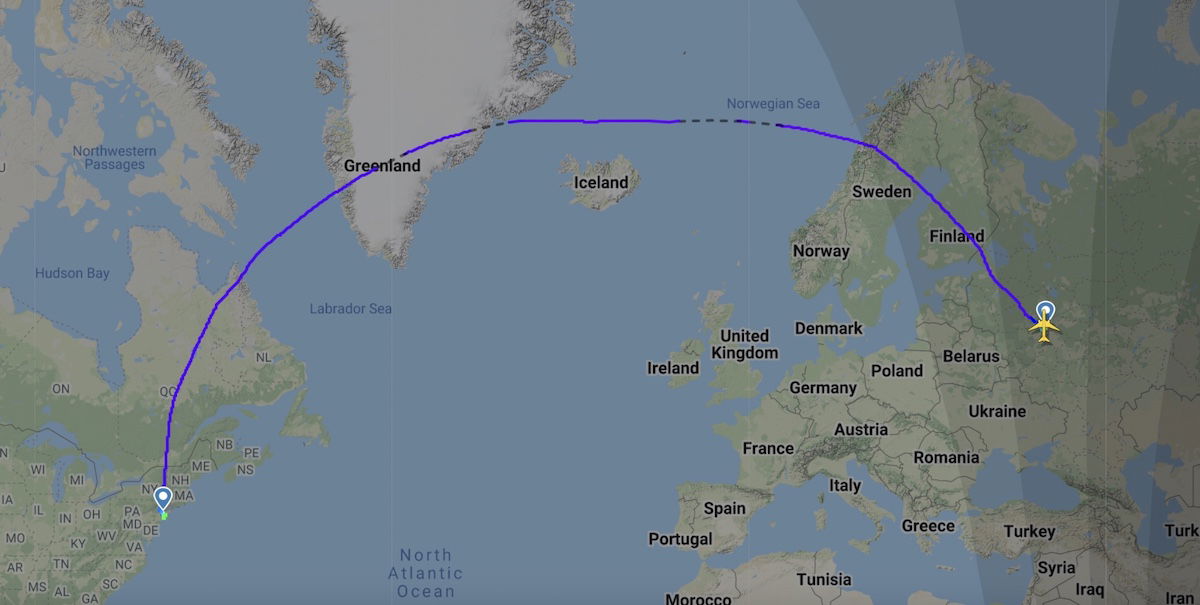 Aeroflot uses Canadian airspace by lying?
On Sunday morning, Aeroflot 110 from Moscow (SVO) to Miami (MIA) operated as scheduled, departing at 7:10AM and arriving at 11:50AM. That's because the flight (which used an Airbus A350-900) operated before both Canada and the European Union officially banned Russian planes.
The return flight was supposed to be a different story, though. Aeroflot 111 from Miami to Moscow was scheduled to depart at 1:55PM and arrive at 8:35AM on Monday morning. However, by the time the flight departed Miami, new restrictions had already been put in place by both Canada and the European Union.
Nonetheless, if you look at the flight path, you may notice that the flight still used Canadian airspace without restrictions.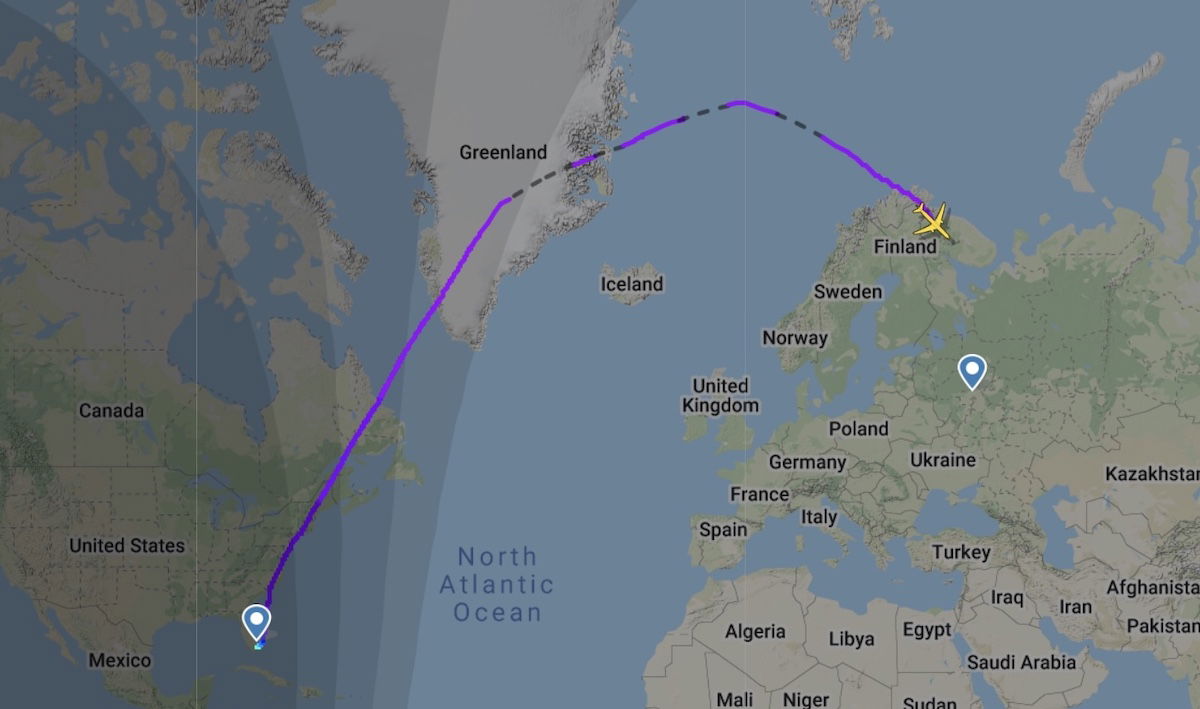 So what happened? Did Canada allow this as a one-time exception, which would be reasonable, since the plane was returning to base? Nope, it's stated that Aeroflot claimed that this was a "humanitarian" flight, which was obviously a lie, and this is now being investigated:
We are aware that Aeroflot flight 111 violated the prohibition put in place earlier today on Russian flights using Canadian airspace. We are launching a review of the conduct of Aeroflot and the independent air navigation service provider, NAVCAN, leading up to this violation. We will not hesitate to take appropriate enforcement action and other measures to prevent future violations.
This seemed to be the only flight where this happened. Aeroflot 157 from Punta Cana (PUJ) to Moscow (SVO) was a bit behind, and that plane had to route around Canada.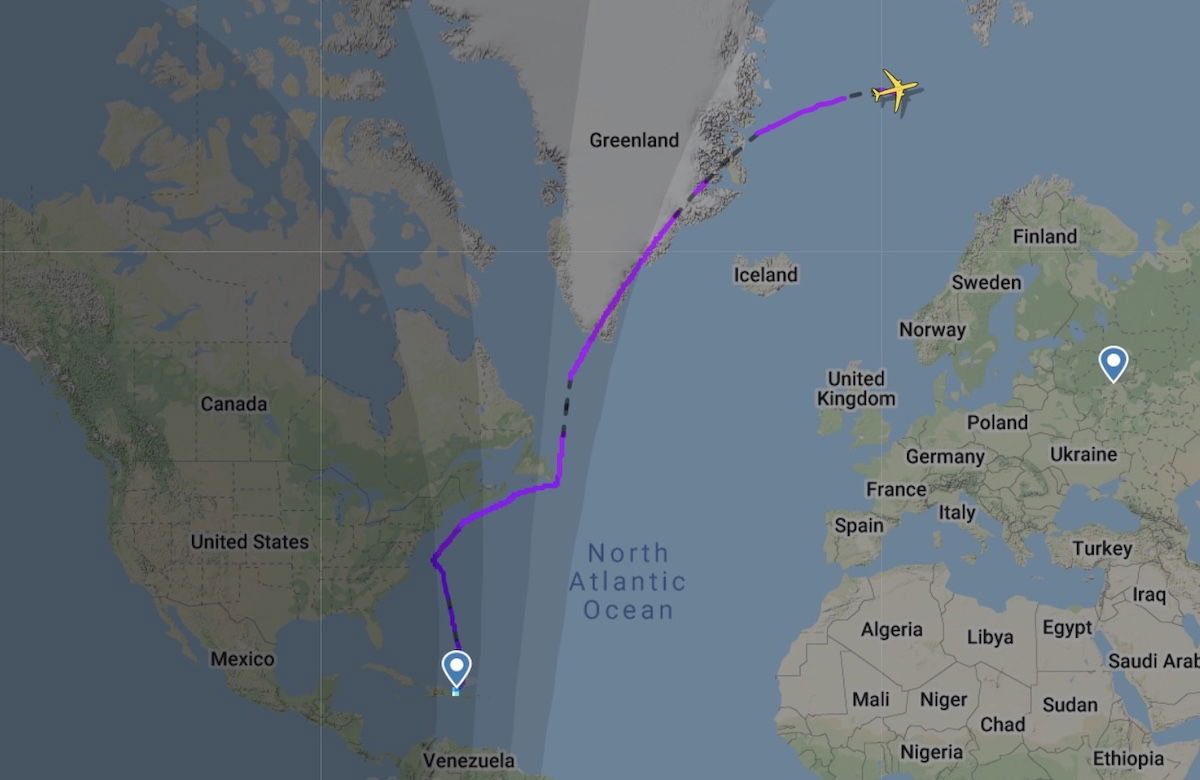 Bottom line
The world is slowly closing to Russian airlines, with Aeroflot being the most global of those airlines. With new airspace restrictions from the European Union and Canada, Aeroflot decided to turn around on its service between Moscow and New York on Sunday.
Meanwhile Aeroflot's eastbound transatlantic flights on Sunday also had quite a journey — the flight from Miami still used Canadian airspace, apparently by lying and claiming it was a humanitarian flight. That's now being investigated.
What do you make of these Aeroflot flight routings?