A bit over two years ago, Qatar Airways announced their intentions to invest in Meridiana, Italy's second largest airline (which isn't saying a whole lot). The airline has a fleet of just 16 planes, consisting of 737s, 767s, and MD-80s. It's an outdated fleet, to put it mildly.

Meridiana 767
It took quite a while for Qatar Airways' investment in Meridiana to actually be finalized. It's just in the past week that Qatar purchased a 49% stake in Meridiana. There's something a bit funny about a Gulf carrier investing in an Italian airline around the same time that another Italian airline that was financially supported by another Gulf carrier is on the verge of liquidation.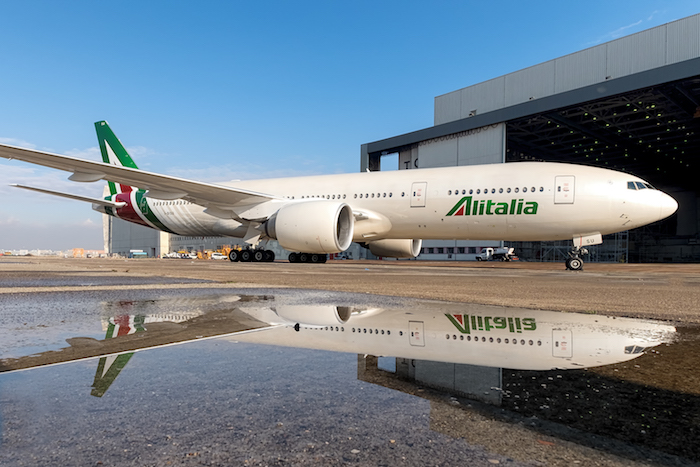 Alitalia 777
Well, it looks like Qatar Airways wants to take advantage of Italy's current aviation situation, and turn Meridiana into Italy's "real" national carrier. Qatar Airways plans to massively grow Meridiana, and over the next six months have them take delivery of 787s or A330s, plus 737 MAX aircraft. Per Reuters:
Qatar Airways will "massively grow" the Italian airline, including a relaunch with new aircraft and new branding and an expansion of its European and international network, Chief Executive Akbar al-Baker told Reuters in Doha.

Meridiana, Italy's second biggest airline, will "over the next six months" start taking delivery of widebody Boeing 787s or Airbus A330s, and narrowbody Boeing 737 MAXs ordered by Qatar Airways, he said.
While that sounds nice, personally I wouldn't yet take this as fact. Al-Baker is notorious for making big claims and then not following through on them, so I wouldn't yet count this as a sure thing.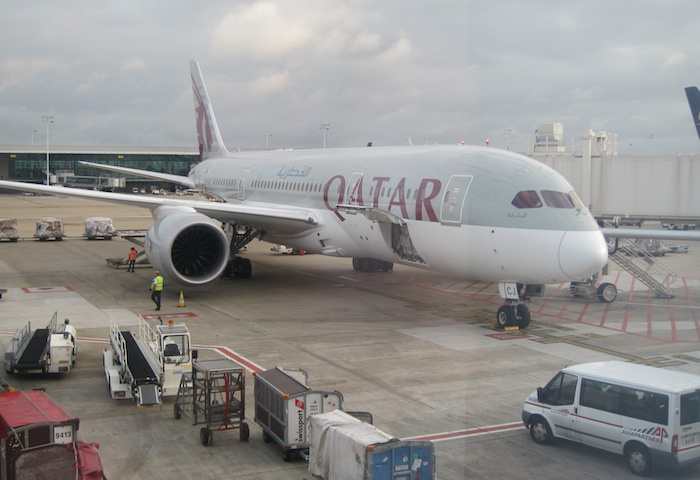 Qatar 787
Apparently Qatar Airways also came in and negotiated the contract terms for many Meridiana employees, which is sort of funny, since it's probably the first time Al-Baker has had to deal with any sort of unions:
Contract terms for Meridiana employees, including salaries, benefits and working hours, were renegotiated as a condition of the deal, al-Baker said. He did not say how those terms had changed, but said the changes followed a "a very frank talk with the unions," which had been "very accommodating."

"They realized we are not going to just shrink the airline in the beginning, but that we are going to massively grow the carrier to become the real national carrier of Italy," al-Baker said.
It will certainly be interesting to see how this develops. Up until now Alitalia and Meridiana have operated very different route networks, with Meridiana focusing on leisure destinations. For example, Meridiana flies to New York from Naples and Palermo, while Alitalia flies to New York from Rome and Milan. So I'll be curious to see if Meridiana soon tries to start service in a lot of markets being served by Alitalia.
On one hand Meridiana has a real opportunity here. While ultra low cost carriers will likely swarm the regional Italian market, Italy may not have a real longhaul airline, and there's still a lot of demand for longhaul travel to Italy. On the other hand, there's a reason Alitalia didn't succeed, and Meridiana better be careful not to make the same mistakes.
What do you make of Qatar's plan to hugely expand Meridiana and make them Italy's "real" national carrier?