A bit over two years ago, Qatar Airways announced their intentions to invest in Meridiana, Italy's second largest airline (which isn't saying a whole lot). The airline has a fleet of just 16 planes, consisting of 737s, 767s, and MD-80s. It's an outdated fleet, to put it mildly.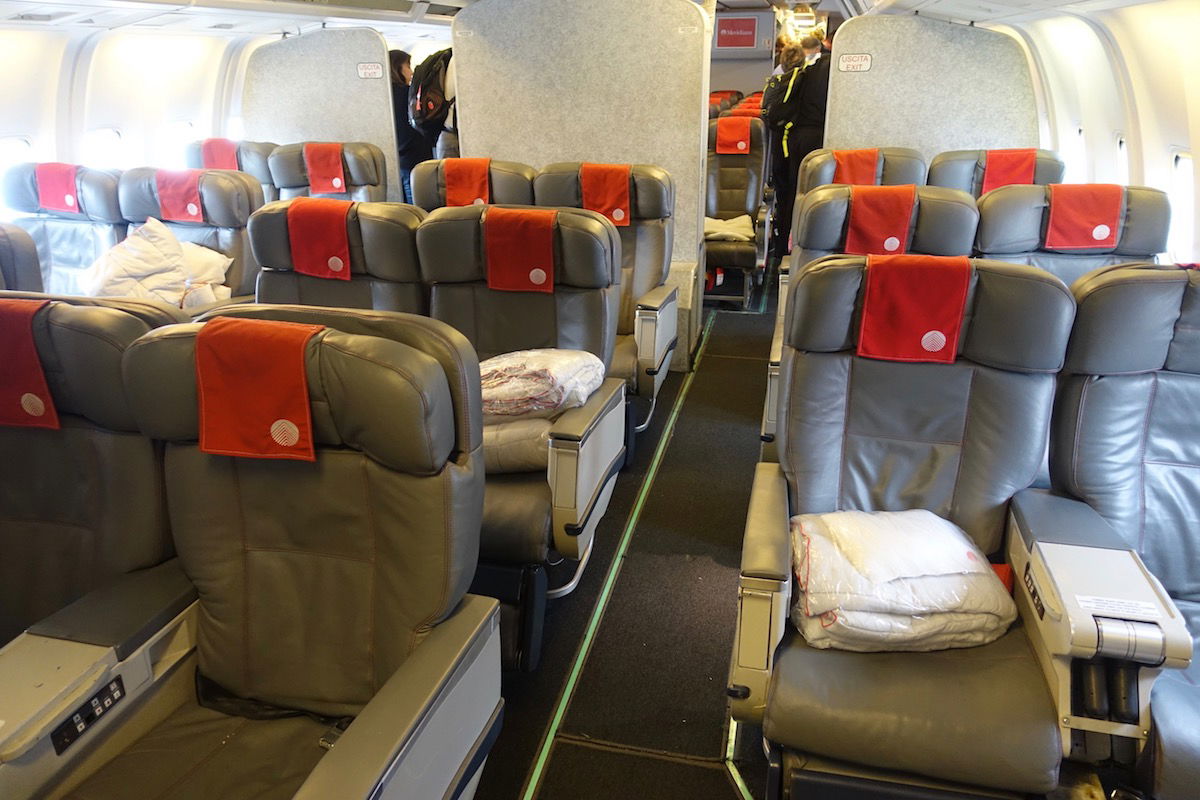 Meridiana's outdated 767 business class
It took quite a while for Qatar Airways' 49% stake in Meridiana to be finalized, as the deal only closed in late September. While some of Qatar Airways' other airline investments are hands off, that's not the plan with Meridiana. With Alitalia on the verge of liquidation, Qatar Airways is determined to "massively grow" Meridiana, and turn them into Italy's "national airline." Over the next six months Qatar Airways plans to send some 787s, A330s, and 737 MAX aircraft to Meridiana, to help them grow their fleet.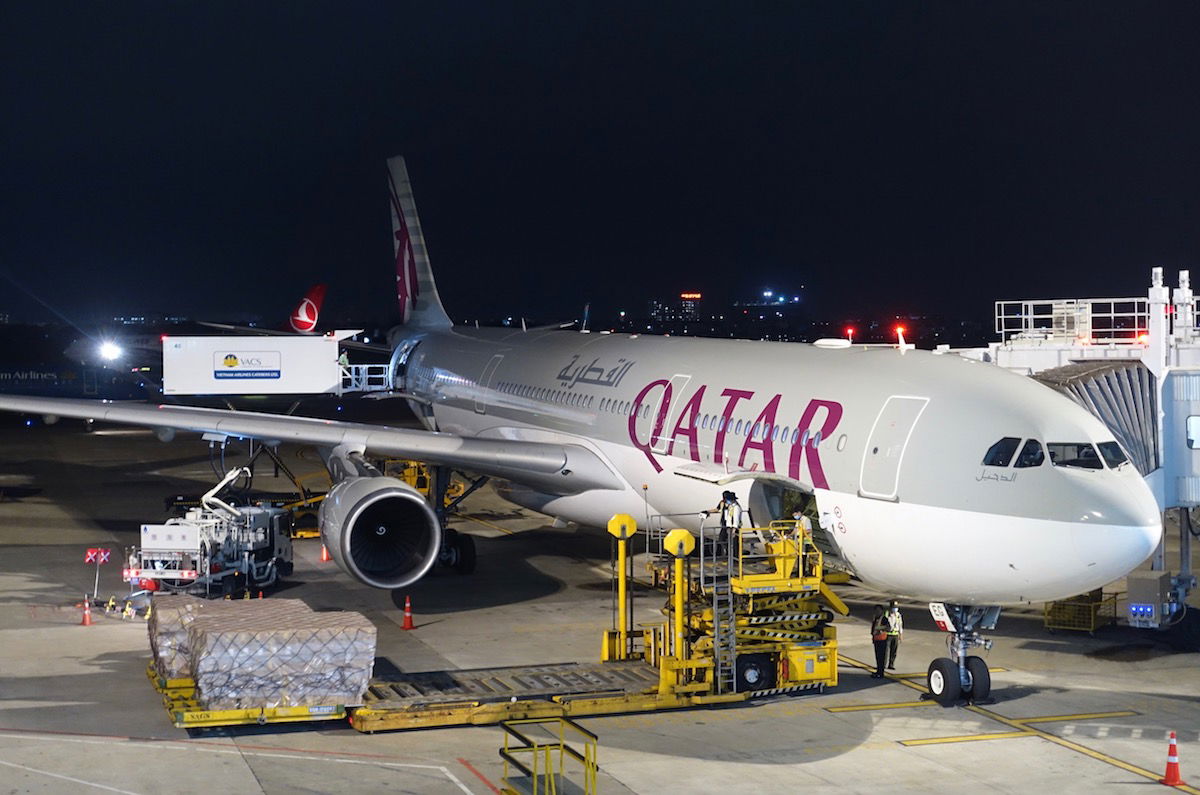 Qatar Airways A330, which may soon be flying for Meridiana
Not only does Qatar Airways want to give Meridiana new planes, but they also want to help the airline rebrand. CAPA quotes Qatar Airways' CEO, Akbar Al Baker, as saying that Meridiana will be renamed Air Italy, because "we really want to be the national carrier of Italy, serving the Italian public."
Akbar: Meridiana to be renamed Air Italy b/c "we really want to be the national carrier of Italy, serving the Italian public" #CAPASummit

— CAPA – Centre for Aviation (@CAPA_Aviation) November 7, 2017
The funny thing is that most Meridiana flights are already technically operated by an airline called "Air Italy." In 2011 Meridiana Fly (as it was called back then) acquired Air Italy, and it's now a wholly owned subsidiary of Meridiana. Heck, when I recently flew Meridiana business class from Naples to New York, the safety cards even said "Air Italy" on them.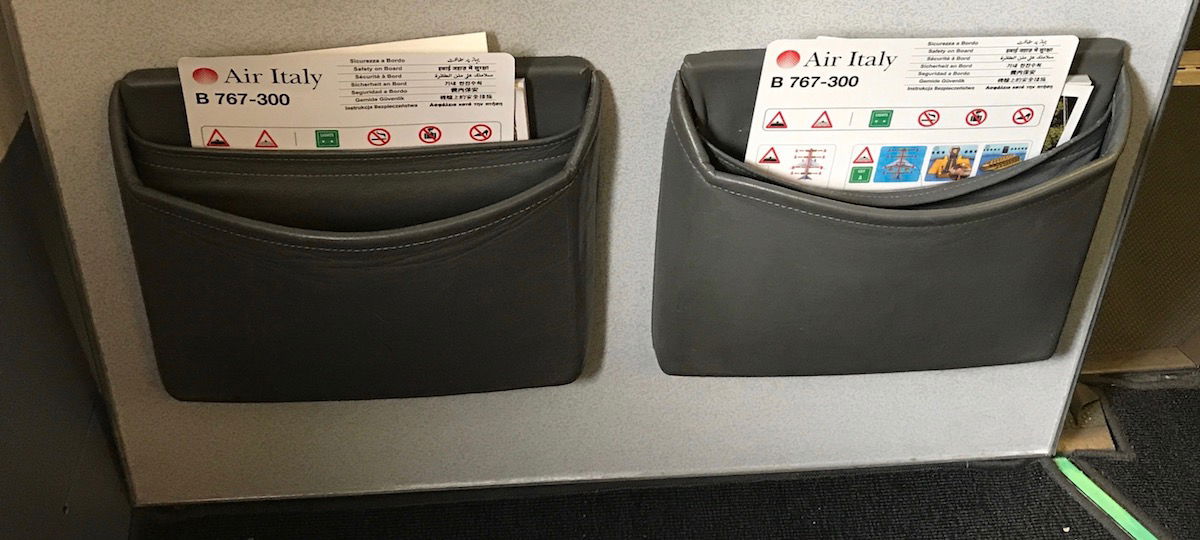 Some Air Italy branding can already be found on Meridiana flights
I can certainly see merit to the airline being rebranded as Air Italy, both to give the airline more brand recognition by association with the country, and also to give it a clean slate, since Meridiana doesn't have a great reputation. With a fleet of new A330s and 787s, this could be a radically different airline a year from now.
The part I still don't get is how Meridiana is going to avoid making the same mistakes Alitalia did. As of now Meridiana is quite a small airline, but if they want to grow in any sort of significant way, they're going to face a lot of challenges, and they're going to have to do things differently than Alitalia did.
Then again, Alitalia may never go out of business, as they keep getting more loans from the government.
What do you make of Meridiana being rebranded as Air Italy?