If you check your Marriott Bonvoy account this weekend, you may find that you have an extra five to 50 elite nights in your account, which sure is a treat. Let's talk about why, and how this should impact your Marriott strategy, if at all.
Marriott Bonvoy status is easier to earn this year
This year it's easier than ever before to earn Marriott Bonvoy status, which makes sense given how demand for travel has decreased:
Regarding that last point, Marriott Bonvoy members are getting the following number of elite nights deposited in their accounts:
Silver Elite members will get five additional elite nights
Gold Elite members will get 13 additional elite nights
Platinum Elite members will get 25 additional elite nights
Titanium Elite members will get 38 additional elite nights
Ambassador Elite members will get 50 additional elite nights
Well, those elite nights are posting right now — they've already posted for many members, and for other members they should post in the next day or two.
I'm at 77 elite nights with Marriott Bonvoy
I'm a Marriott Bonvoy Titanium member (I was an Ambassador member until last year, but got a soft landing). And this morning when logging into my account I saw that I'm at 77 elite nights for the year.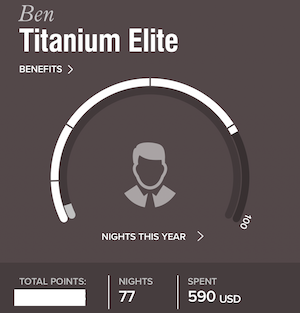 This includes:
30 elite nights for having both a personal and business Marriott Bonvoy credit card
38 elite nights for having Marriott Bonvoy Titanium status
Nine elite nights from actual hotel stays this year
What's the value in these elite nights?
Given that Marriott has already extended elite status for existing members, what's the value in these additional elite nights? There are two potential areas in which they're valuable.
Earn a higher elite tier
The first potential benefit of the extra elite nights is if you're trying to qualify for a higher elite tier. For example, if you're currently Platinum, this could make it easier to earn Titanium.
Unfortunately qualifying for a higher elite tier is unlikely to happen for me. While I could easily reach the 100 elite night requirement for Ambassador, I also need to reach the $20,000 spending requirement. Given that I'm at $590 in spending and need 23 more elite nights, I'd need to average around $850 per night for my remaining nights, and that's not happening.
Maybe that's useful for some, but it's not useful for me (and unlikely to be useful for other Titanium members, given that Ambassador is the only status with a revenue requirement).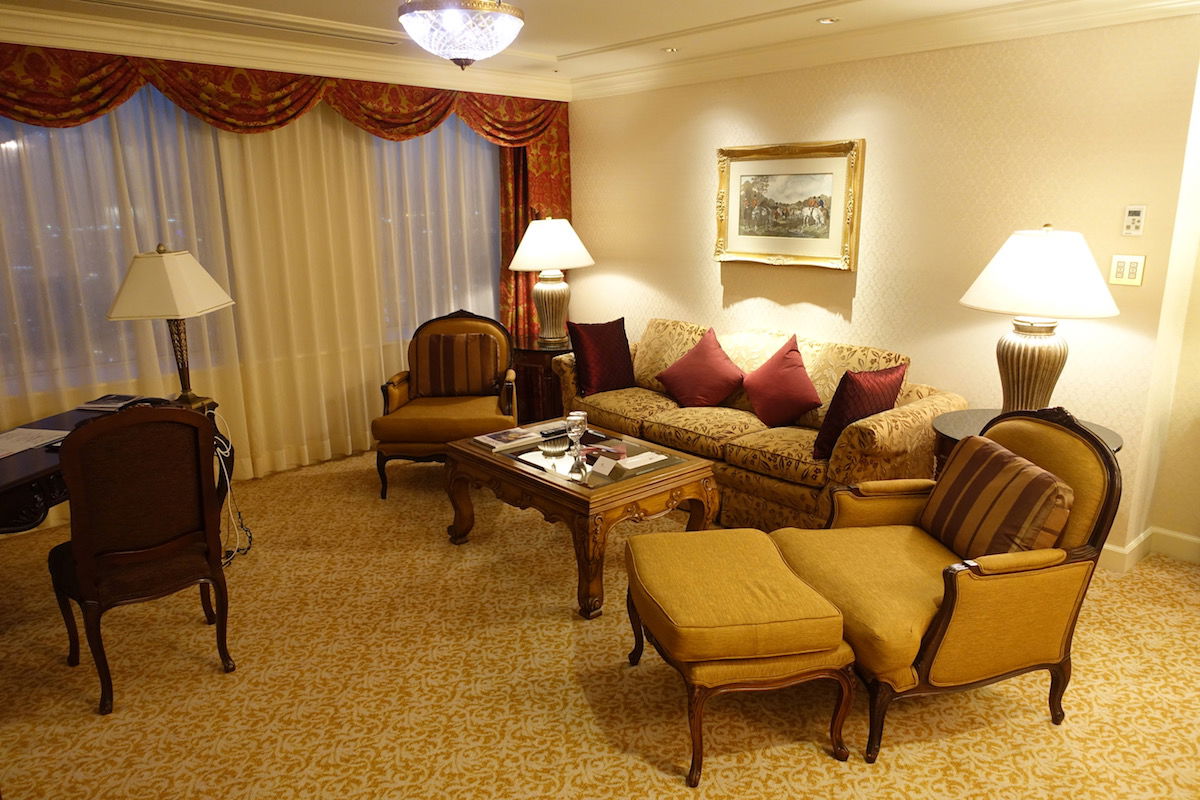 Extra elite nights could help you qualify for a higher status tier
Select Marriott Choice Benefits
There is one major benefit here, which I'm excited about — Marriott offers Choice Benefits at 50 elite nights and 75 elite nights. These are tied to elite nights earned, and not tied to status as such. The status being extended by 12 months wouldn't get you additional Choice Benefits, while this does.
You can select from the following at 50 elite nights:
5 Suite Night Awards
5 Elite Night Credits
The ability to gift Silver Elite status
40% off a hotel bed
A $100 UNICEF donation
And you can select from the following at 75 elite nights:
5 Suite Night Awards
5 Elite Night Credits
A free night award (valid at a hotel costing up to 40,000 points)
The ability to gift Gold Elite status
40% off a hotel bed
A $100 UNICEF donation
Since I've just gone from 39 to 77 elite nights, I've just surpassed the requirements for both of these thresholds, and will be able to pick two Choice Benefits — I'll likely choose 10 Suite Night Awards.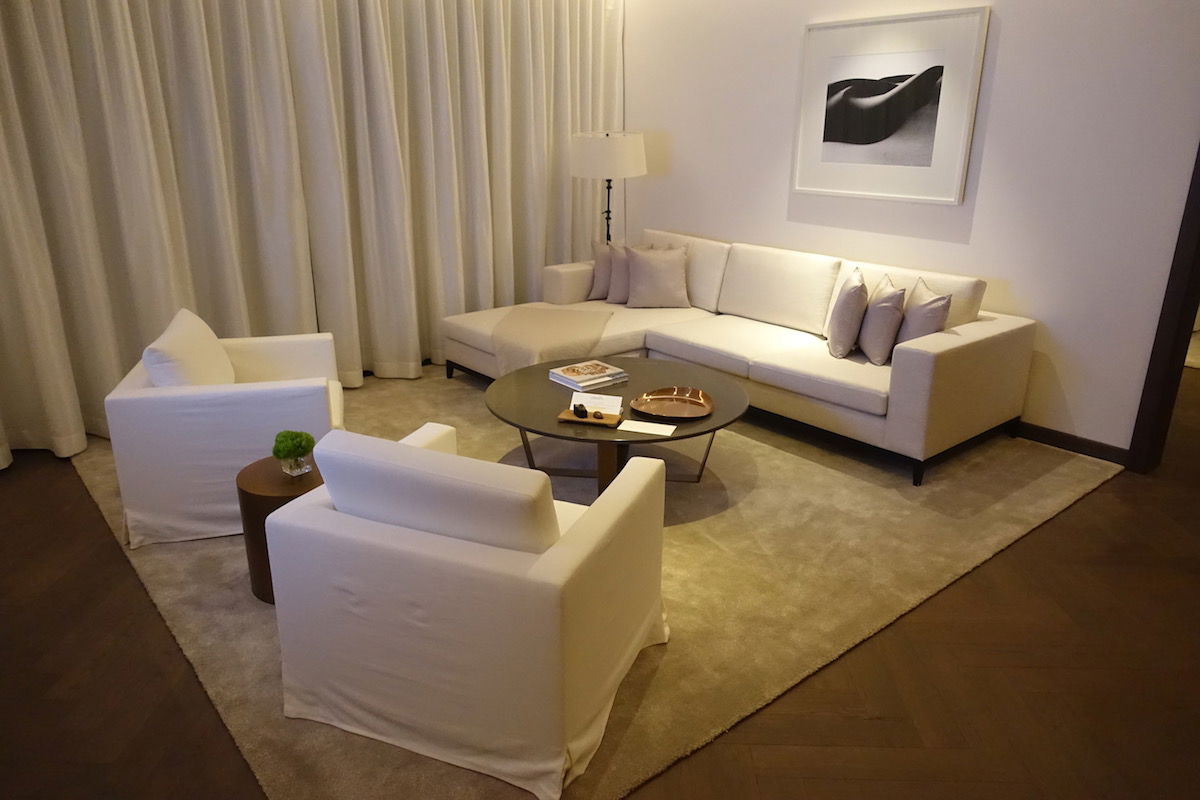 Additional elite nights can help you earn Choice Benefits
Bottom line
In addition to outright extending elite status, Marriott Bonvoy is also giving members 50% of the elite nights that correspond to their current elite tier. When combined with the 30 elite nights you can potentially earn with credit cards, this makes it really easy to qualify for Choice Benefits this year.
It's generous that Marriott has not only extended elite status this year, but has even made it easy to earn Choice Benefits.
Have your 50% bonus elite nights posted, and if so, how will you benefit from it?