As I first wrote about in March, struggling Malaysia Airlines is countering the industry trend by taking a 747 out of retirement and putting it back into service.
Malaysia Airlines used to have a fleet of Boeing 747s, which they retired in 2012. This coincided with the airline taking delivery of their six Airbus A380 aircraft, which they used primarily for their London and Paris routes.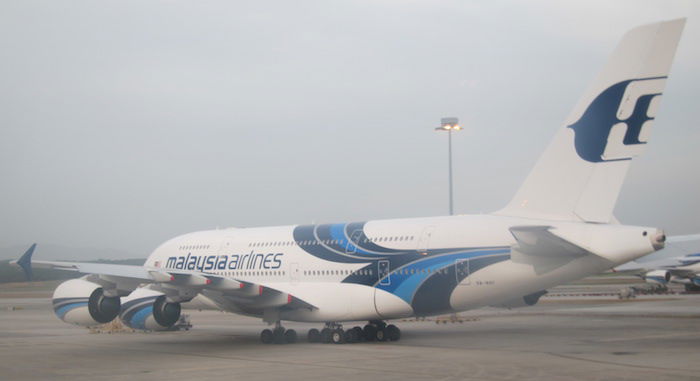 Malaysia Airlines A380
Following the terrible tragedies of MH370 and MH17, Malaysia Airlines has been forced to restructure and downsize, and as part of that they've retired their entire 777 fleet.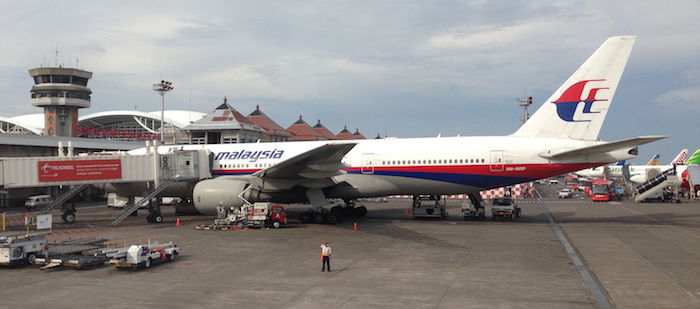 Malaysia Airlines 777
That means the only plane which Malaysia Airlines can still operate to many points in Europe is the A380. As of now, Malaysia Airlines just operates their A380s on their two daily flights between Kuala Lumpur and London Heathrow (I've reviewed the route in first class from both London to Kuala Lumpur and Kuala Lumpur to London).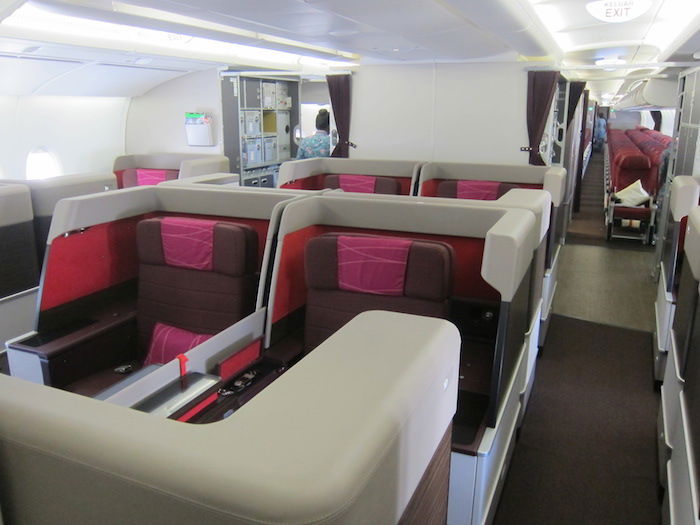 Malaysia Airlines A380 first class
Apparently some of these A380s will soon be going through maintenance, meaning they'll have a plane shortage (I don't actually know how they have a shortage, given that they have six planes to operate two daily routes, but…). The airline has a unique solution — Malaysia Airlines will be taking a single 747 out of storage and using it as an A380 replacement.
As an aviation geek, the coolest part is that Malaysia Airlines is bringing the plane back in a retro livery, which I think looks fantastic.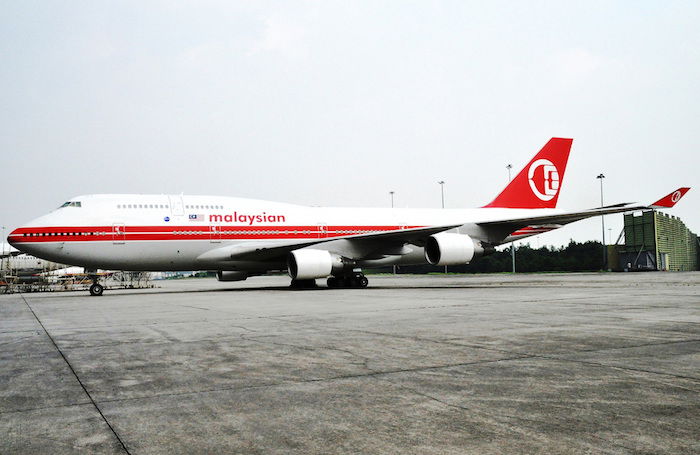 Malaysia Airlines 747 in retro livery
I still can't wrap my head around what Malaysia Airlines is planning here, though, and how this is efficient. The intent is apparently that they'll use this as a spare plane. The catch is that they need crews specifically trained on the plane, so having pilots exclusively for a spare plane seems rather expensive. And while a 747 might be the best possible spare for their A380 fleet, it's not exactly a very useful spare for their 737 or A330 fleet.
A couple of weeks ago Malaysia Airlines published the following press release about this plane:
Malaysia Airlines is pleased to announce the re-commissioning of our B747-400 aircraft inspired by the airline's original livery. The retro livery, on the super jumbo of its time, reflects the airline's long and illustrious history as the national carrier.

The newly liveried aircraft, bringing the spirit of Malaysia Airlines's proud history to local communities, will be flying selected domestic destinations from April.

The original livery features a retro logo, the Kelantan 'wau bulan' or moon kite in a red circle represents a controlled flight giving an impression of movement. The 'wau bulan', which is Exclusively Malaysian, is also an expression of the many mythologies associated with the country.

Paul Simmons, Chief Commercial Officer of Malaysia Airlines said, "The 'Queen of the Skies' will be making its debut with Malaysia Airlines soon to celebrate the airline's illustrious past as the nation's flag bearer. The retro livery has proven to be a hit with our guests, and they will be able to spot the 1970 livery, this time on the B747."

Moving forward, the retro livery aircraft will be used as an operational spare aircraft to be assigned on an ad hoc basis to destinations, as and when required.
Now we finally know the schedule for Malaysia's 747, as it will operate 2x weekly flights between Kuala Lumpur and London, replacing the A380 on those flights. Via airlineroute.net, the 747-400 will be operating 2x weekly between May 16 and June 27, 2016, as follows:
MH4 Kuala Lumpur to London departing 9:50AM arriving 4:35PM
MH1 London to Kuala Lumpur departing 9:45PM arriving 5:50PM (+1 day)
The flight will operate on Mondays and Wednesdays. That means the pilots for the Monday flight will presumably be returning on Wednesday, while the pilots on the Wednesday flight will have a five day layover in London.
As a point of comparison, Malaysia's 747s feature 12 first class seats, 39 business class seats, and 302 economy class seats. Meanwhile Malaysia's A380s feature 8 first class seats, 66 business class seats, and 420 economy class seats.
Bottom line
Operationally I find Malaysia Airlines' move to be bizarre, especially for an airline trying to control costs. You'd think they'd be better off cutting capacity rather than reintroducing a spare aircraft with insanely high costs in terms of crew training, maintenance, etc. That's especially true since Malaysia Airlines has six A380s, which should be more than enough for them to operate their two daily London flights, even with 1-2 planes undergoing maintenance.
Even though this plane will feature an inferior product (I assume they haven't updated the interiors, so the cabins will be more than a decade past their prime), I'm still really tempted to get on one of these flights, just for the nostalgia.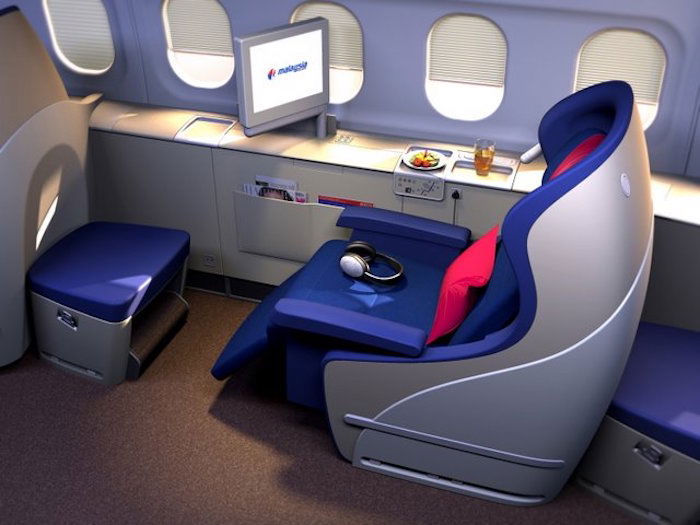 Malaysia Airlines 747 first class
Can anyone make sense of what Malaysia Airlines is doing here? And anyone else oddly desiring to specifically fly this plane?