Earlier I wrote about how Cathay Pacific is rumored to be dumping their 777X order, instead choosing to extend the leases on existing 777-300ERs.
Well, it looks like they're not alone among 777X customers, and in this case there could be even bigger implications.
Lufthansa could trade 777X for 777F
Airline executives have differing perspectives of how long the impacts of the COVID-19 pandemic will be felt. Lufthansa is no doubt taking one of the more extreme approaches:
Lufthansa has a total of 20 Boeing 777-9s on order, which they're supposed to take delivery of starting in 2021. I think it goes without saying that they likely don't want these planes anymore, at least not in the next few years. But these contracts are agreed to way in advance, so this comes down to their ability to negotiate adjusted terms.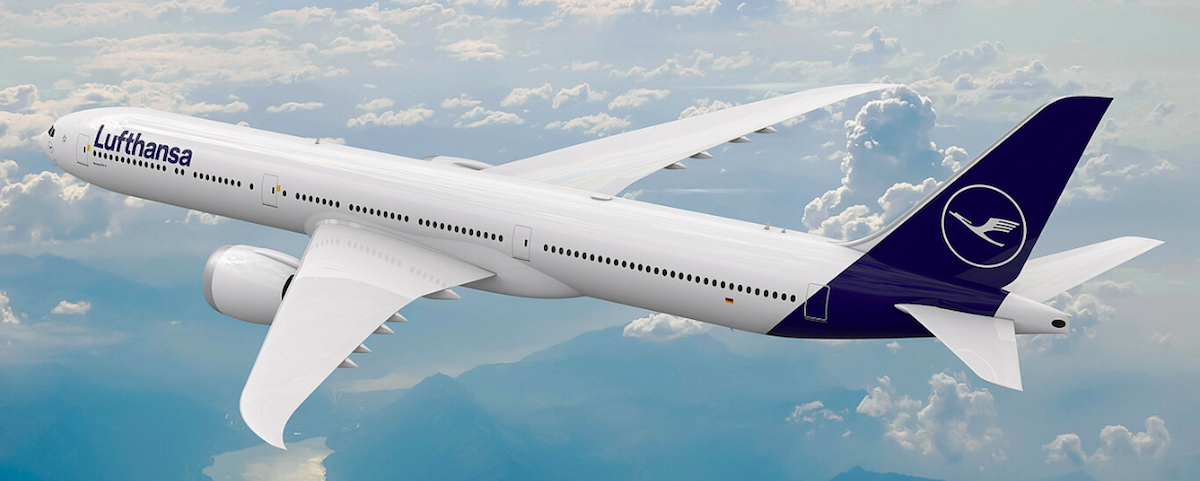 Rendering of Lufthansa 777-9
It's being reported by aero.de that Lufthansa wants to swap some of their early Boeing 777-9 orders for Boeing 777Fs, which is a freighter that's based on the 777-200LR. What's the logic here?
Lufthansa sees demand for cargo increasing, rather than decreasing, unlike the demand for passenger travel in the next few years
Lufthansa Cargo currently has a fleet of seven 777Fs and six MD-11s, and those MD-11s are supposed to be retired by the end of the year (though may now be kept around a bit longer)
The company only has two additional 777Fs on order, though now could see value in having more of them
To be clear, it doesn't sound like Lufthansa plans to cancel their 777X order altogether, but rather just convert some of the orders into freighters, and then start taking delivery of the remaining 777Xs several years down the road.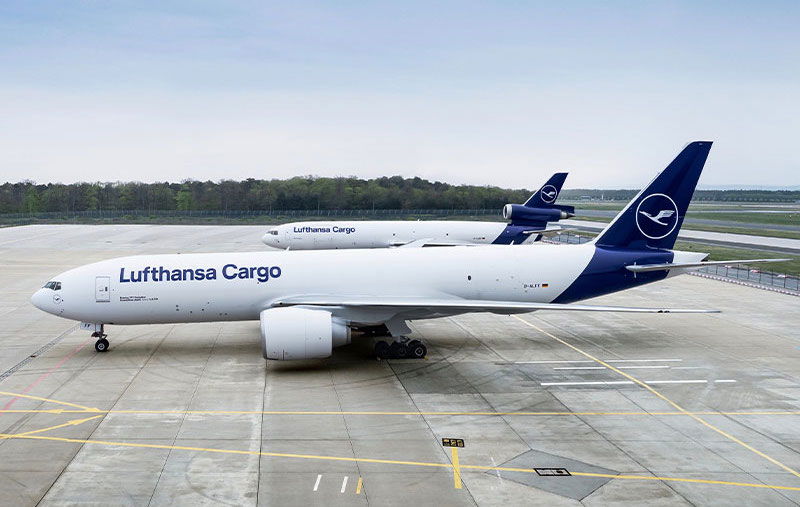 Lufthansa Cargo fleet — 777F & MD-11
What this means for Lufthansa's new business class
In November 2017 Lufthansa revealed the details of their new business class, which was set to debut on the 777-9. Then conveniently shortly thereafter Lufthansa became a Skytrax 5-star airline, taking into account the new business class, even though it was still years off. Totally legitimate, I'm sure.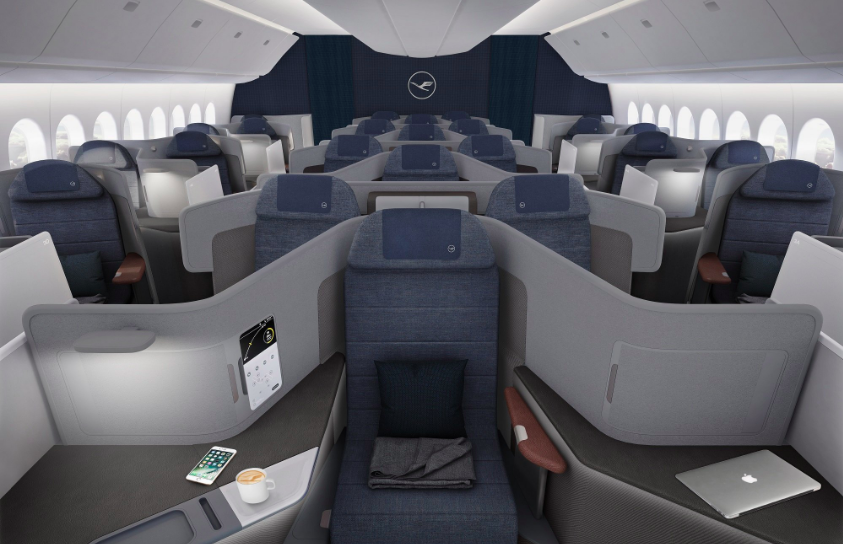 Rendering of Lufthansa's new business class
Anyway, without a 777X there's also no new business class for Lufthansa. The 777X was initially supposed to be in service as of 2020, and then was delayed due to some issues with the plane. If Lufthansa postpones their 777X deliveries, you can bet that will also mean they are postponing introduction of their new business class.
At this point I can't blame them since I understand it's a fight for survival. But it's sad that they let it get to this point, where in 2020 a global airline doesn't have any planes with direct aisle access from every business class seat.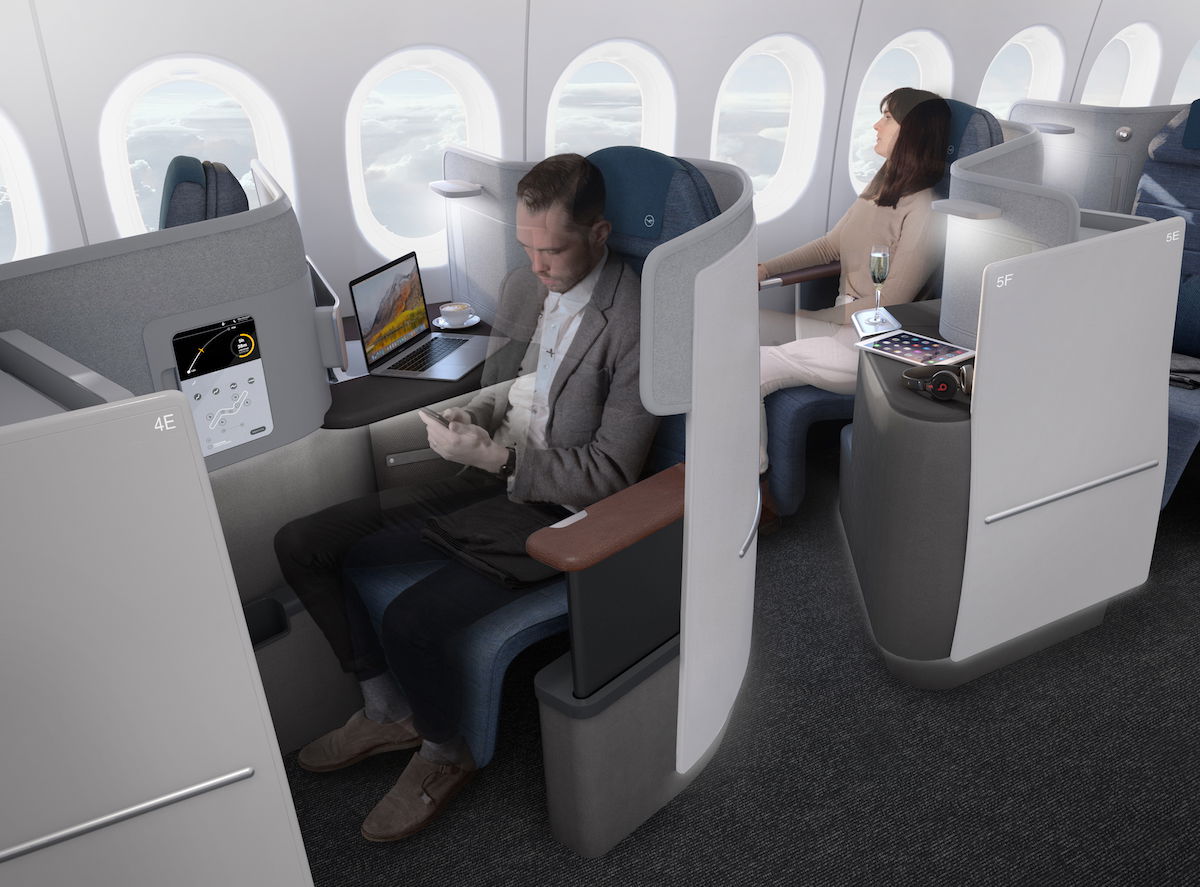 Rendering of Lufthansa's new business class
Bottom line
While this is only a rumor at this point, it sounds like Lufthansa is trying to swap some of their early 777-9 orders for 777Fs. If they're able to come to reasonable terms with Boeing, then this makes perfect sense. Lufthansa sees cargo doing well in the next few years (and beyond), while the airline thinks it will be a few years before passenger traffic recovers.
Unfortunately this would also mean a delay for Lufthansa's brand new business class…
What do you think the odds are of Lufthansa taking delivery of the 777-9 in 2021?