This doesn't sound good. Not for Boeing, and not for passengers who want a superior passenger experience. While I covered the basics of this yesterday, today I wanted to take a more in-depth look at which airlines might be canceling their 777X orders.
Has Boeing lost over 100 orders for the 777x?
It was recently announced that deliveries of the brand new Boeing 777X will be delayed until late 2023 at the earliest. This represents an additional two year delay over the previous plans, and an even more significant delay compared to the pre-pandemic timeline.
That might not be the only bad news for Boeing, though. The aircraft manufacturer has also revealed a massive reduction in the total order tally for the plane, based on new regulatory filings:
As of the end of 2020, Boeing has 191 confirmed orders for the 777X
A year prior, Boeing had 309 confirmed orders for the 777X
We're talking about a reduction in confirmed orders of nearly 40% here. The tricky part is that we don't actually know which airlines have canceled their orders, or at least which orders are in limbo:
Accounting rules require Boeing to remove planes from the backlog if there's a significant risk of cancelations, so clearly this update either reflects concrete cancelations, or otherwise at least the risk of cancelations
Agreements between Boeing and airlines typically remain private as much as possible in terms of purchase price and terms; often cancelations are only revealed in regulatory filings, as we're seeing here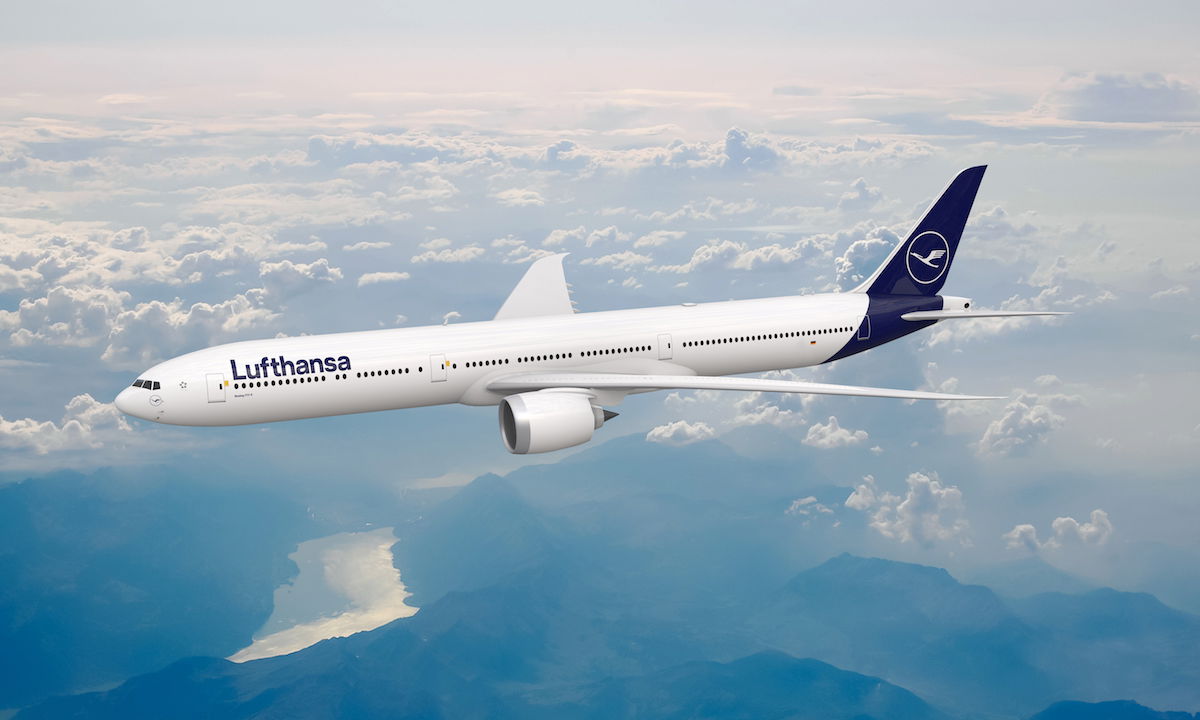 Over 100 Boeing 777X orders are no longer certain
Which airlines are most likely to ditch the 777X?
All we can really do is speculate as to what's going on. Generally speaking airlines have an "out" for an aircraft order if delivery of the plane is delayed significantly.
However, I get the sense that Boeing is delaying delivery of the 777X specifically because airlines aren't in a position to take delivery of these planes right now (both in terms of finances and demand), so this doesn't seem like your typical new aircraft delay. Assuming that's the case, it wouldn't seem that airlines have much of an excuse to cancel.
With that in mind:
Are airlines paying some amount to be able to cancel their 777X orders?
Are airlines swapping 777X orders for other planes, like the 787?
Are some airlines deferring delivery of the 777X so far into the future that Boeing doesn't consider it a sure thing anymore?
Is Boeing worried about some airline customers staying in business long enough to be able to pay for the planes?
Last we heard, the Boeing 777X had the following nine airline customers:
All Nippon Airways
Cathay Pacific
British Airways
Emirates Airline
Etihad Airways
Lufthansa
Qatar Airways
An unidentified buyer
Which airlines are most likely to be contributing to the reduction of 118 Boeing 777X orders? Here are the top contenders, as I view it (this is purely speculation on my part):
Etihad Airways
Etihad Airways has been reorganizing in recent years. The airline used to want to go head-to-head against Emirates, but lost billions of dollars in the process. Etihad is now trying to become more "boutique," and focus on serving Abu Dhabi rather than having huge global aspirations.
Etihad has a huge number of airplanes on order, including 787s, 777Xs, A350s, etc. Etihad at one point had a total of 25 Boeing 777Xs on order. I assume Etihad is the airline least likely to actually take delivery of these planes.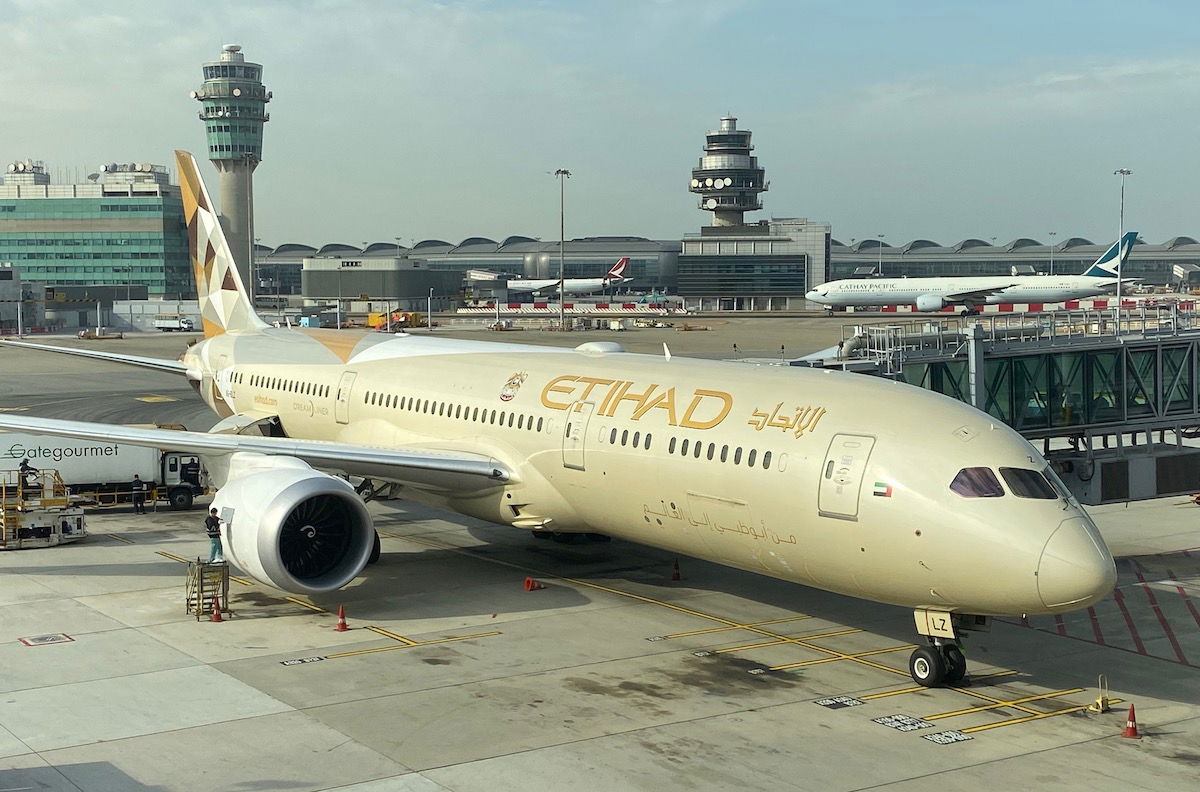 Etihad has lots of Boeing 787s on order
Cathay Pacific
Cathay Pacific had 21 Boeing 777Xs on order, and going as far back as April 2020, we knew the airline was allegedly trying to cancel the order. Then in October 2020 we learned that Cathay Pacific was deferring delivery of 777Xs to "beyond 2025."
At this point it sure doesn't sound like a sure thing that Cathay Pacific will be getting 777Xs at all. This one particularly stings, given that Cathay Pacific was supposed to introduce an all new first & business class on the 777X. Furthermore, the A350 is otherwise Cathay Pacific's new long haul aircraft, and those planes don't feature first class.
Is there no future anymore for Cathay Pacific first class?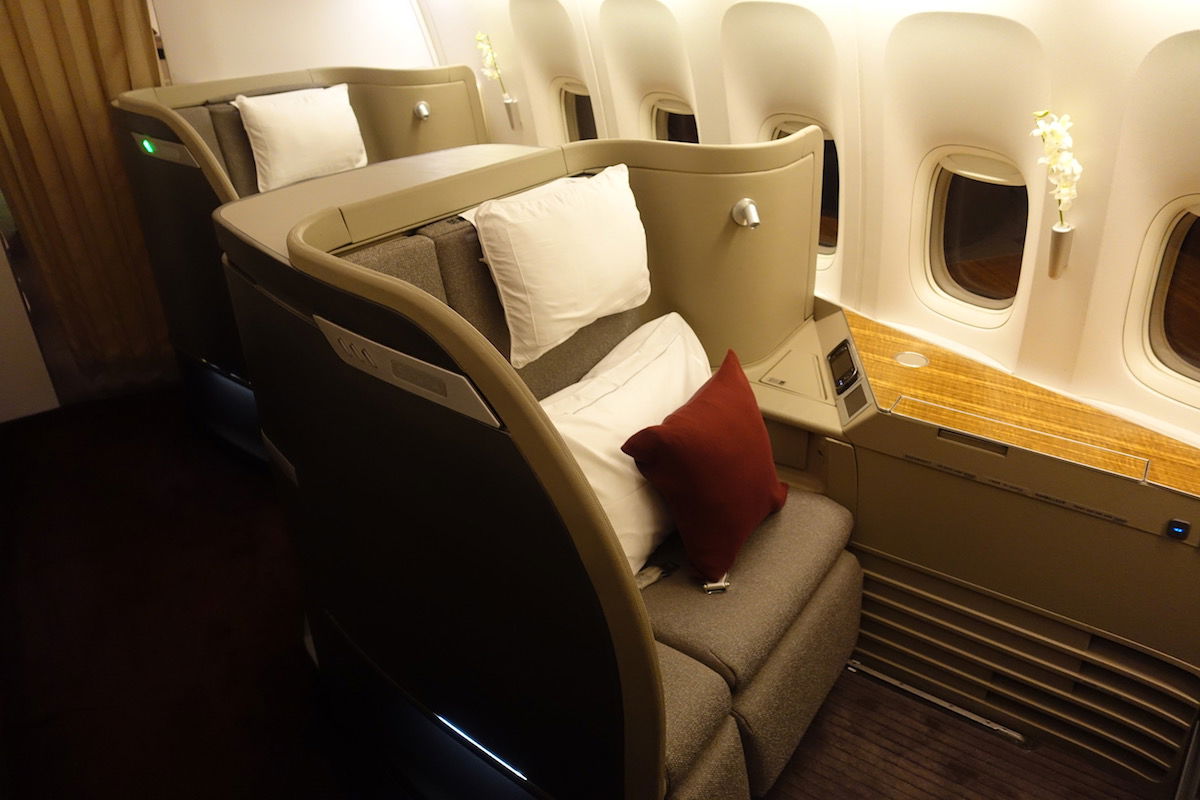 Are the days numbered for Cathay Pacific first class?
Unidentified buyer
An unidentified buyer had ordered 10 Boeing 777Xs. Since we know nothing else about this, I assume this order could very well be at risk.
Emirates
Emirates is the world's largest operator of the Boeing 777. The airline initially had 156 Boeing 777X planes on order, though that order has already been reduced. In November 2019, Emirates swapped some 777X orders for 787s, reducing the tally by 30 planes.
Since then, it has repeatedly been made apparent that Emirates wants to reduce its 777X orders even further. Bloomberg is now reporting that Emirates is considering swapping another 30-40 777Xs for 787s. We'll see if this is already reflected in the reduced orders, or if this could be a further blow to the 777X. But it seems increasingly likely that Emirates may reduce the number of 777Xs on order.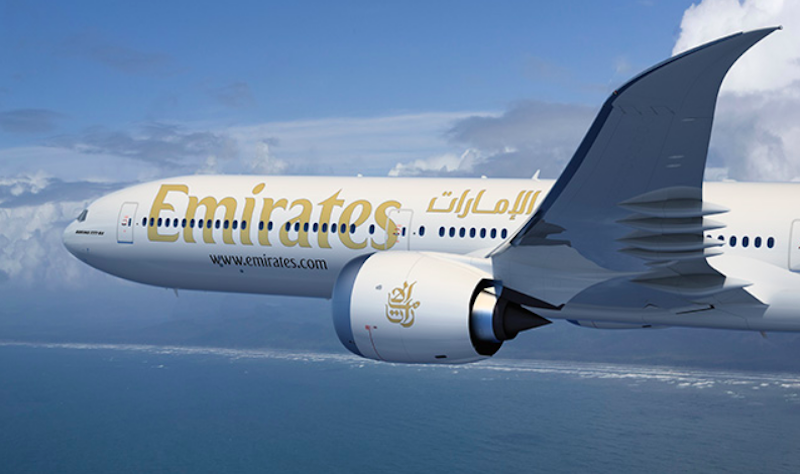 Emirates has the most Boeing 777X aircraft on order
Bottom line
Boeing's confirmed orders for the 777X have gone from over 300 to under 200, so that's pretty major. Unfortunately we don't officially know what we can attribute this to, so we can only speculate.
Personally I think the Cathay Pacific and Etihad orders are most in limbo, while a reduction in the Emirates order also seems highly likely.
As a passenger experience geek I'm sad to see any 777X orders be delayed or canceled, given that airlines were largely planning on introducing new premium products on this plane. For example, Lufthansa's new business class is supposed to debut on the 777X. At the same time, I recognize that at this point the industry is just trying to survive.
What do you make of this reduction in confirmed 777X orders, and what airlines do you think are most likely to cancel?