Could Cathay Pacific be cancelling their Boeing 777-9 order? The plane was supposed to be the new flagship aircraft for the airline, featuring a new first class. But it looks like that may not be happening anymore…
Airlines are looking to cancel plane orders
While we talk a lot about airlines and hotels struggling in light of the current situation, aircraft manufacturers are arguably in an even worse situation.
When demand recovers, airlines can add capacity pretty quickly. However, it will likely be many years until we see airlines once again ordering new planes, as they work to get into a more financially secure spot after the current situation ends.
The thing is, new aircraft orders are negotiated many years in advance. That means it's often not easy for airlines to get out of these orders:
Sometimes airlines can get out of these orders for some sort of fees, and that may still be cheaper than taking delivery of new planes
Sometimes airlines can swap plane orders to smaller aircraft types that are a better fit for a fleet
If an airline files for bankruptcy then their obligations may largely be out the window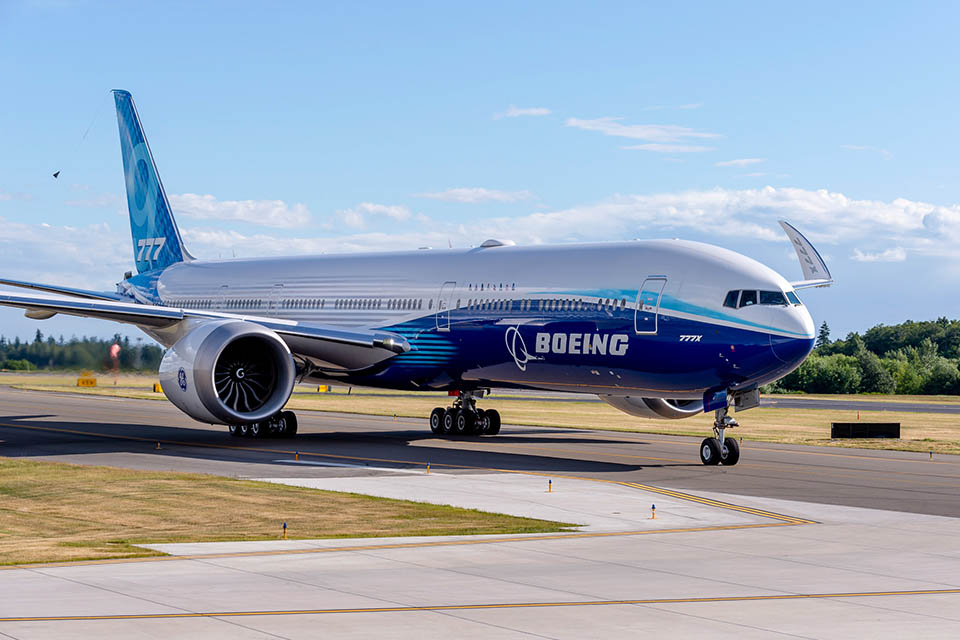 Boeing sure is in a tough spot
Cathay Pacific was supposed to get 777Xs
The 777X is Boeing's new flagship aircraft. The plane is currently undergoing testing, and at least until recently, was supposed to be flying commercially by 2021. This is a larger and more fuel efficient version of existing 777s.
Back in 2013, Cathay Pacific ordered 21 Boeing 777-9s. This was supposed to be their new flagship aircraft, and replace some of their older 777s. Cathay Pacific was expected to take delivery of their 777-9s primarily between 2021 and 2024, so these were supposed to join Cathay Pacific's fleet soon.
As passengers there was a lot to look forward to with these planes. In addition to the 777-9 being an all new plane, Cathay Pacific was expected to debut new first class suites on this plane, and also refresh their business class.
While I love Cathay Pacific's first class (it's one of my favorites in the world), I was still really excited to see what they'd come up with.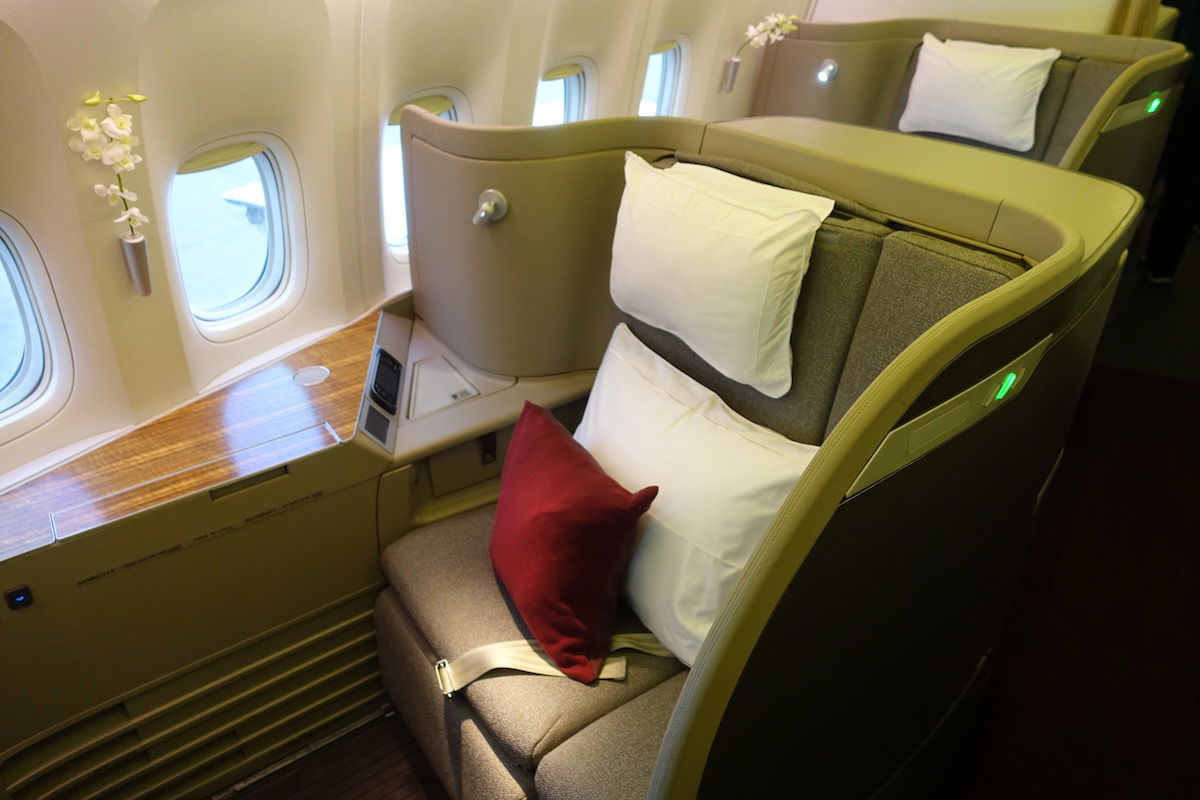 Cathay Pacific's 777-300ER first class
Cathay Pacific reconsidering 777-9s?
While there's nothing official from Boeing or Cathay Pacific yet, the Seattle Times reports on a rumor that Cathay Pacific may be cancelling their 777-9 order.
A senior executive at an aircraft leasing company speaking on background confirmed that:
In March Cathay Pacific extended the lease on more than a dozen Boeing 777-300ERs by 10 years
Cathay Pacific is in talks with another leasing company to extend the lease on 10 additional Boeing 777-300ERs by 10 years
"Unofficially, Cathay is saying it won't take the 777Xs"
There's not really any other way to read into this. Airlines are looking to reduce capacity rather than increase capacity right now, so there's no world in which Cathay Pacific would be extending the leases on existing 777s while also intending to take delivery of many new ones.
What we have no clue of is what the terms would look like on Cathay Pacific cancelling the 777-9 order. That can't be cheap, especially when they presumably can't swap it for another aircraft type, since they don't have any other Boeing aircraft on order.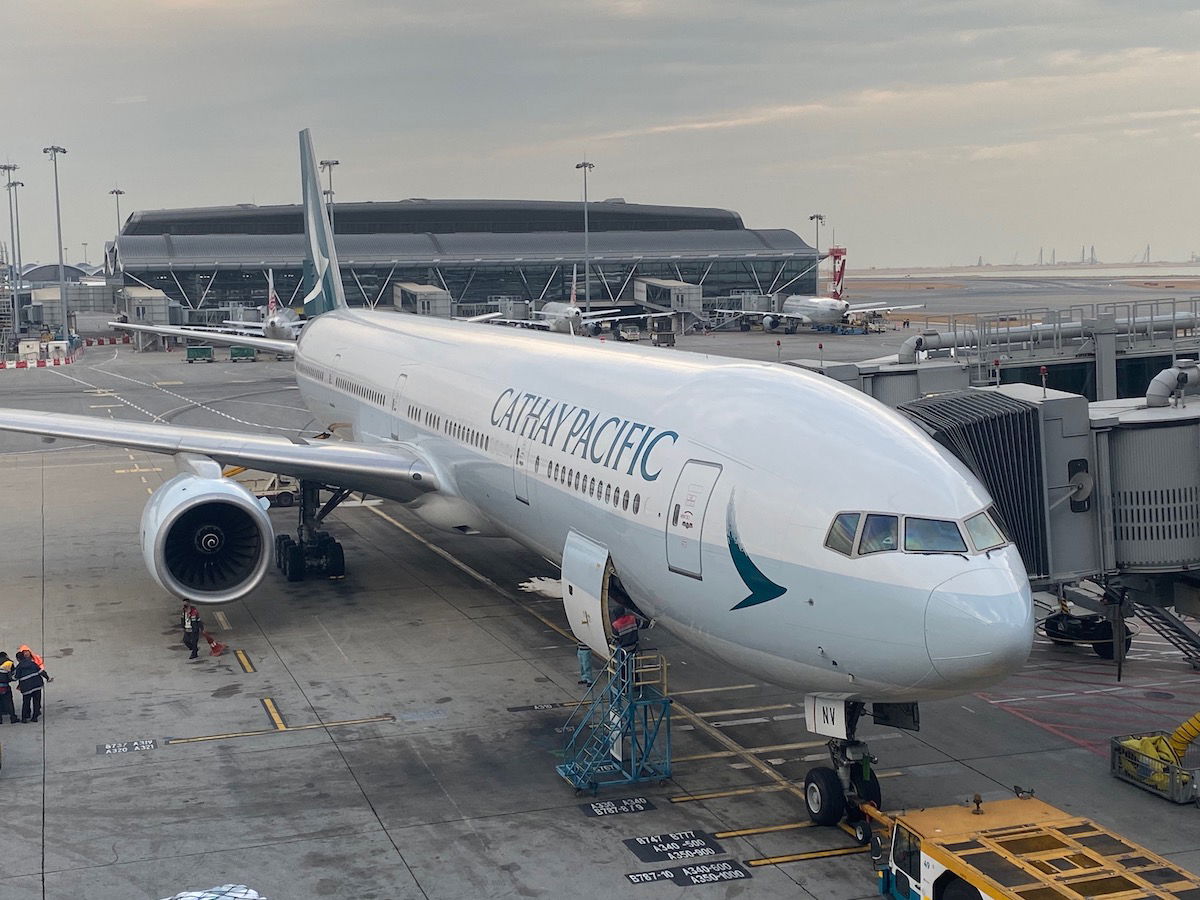 Cathay Pacific is extending leases on existing 777s
Could the 777X be delayed altogether?
This is pure speculation on my part, but you really have to wonder if production of the 777X will ramp up at all for the time being. At this point they're still in the testing phase for the plane, and production was supposed to be ramped up significantly in the coming months.
I would have to imagine that most airlines having ordered these (Cathay Pacific, Emirates, Lufthansa, etc.) really don't want any new planes at the moment. If that's the case, and if some airlines are going to cancel orders, there's a point at which you'd assume it would be most efficient to just put off production of the plane for some period of time, until demand recovers.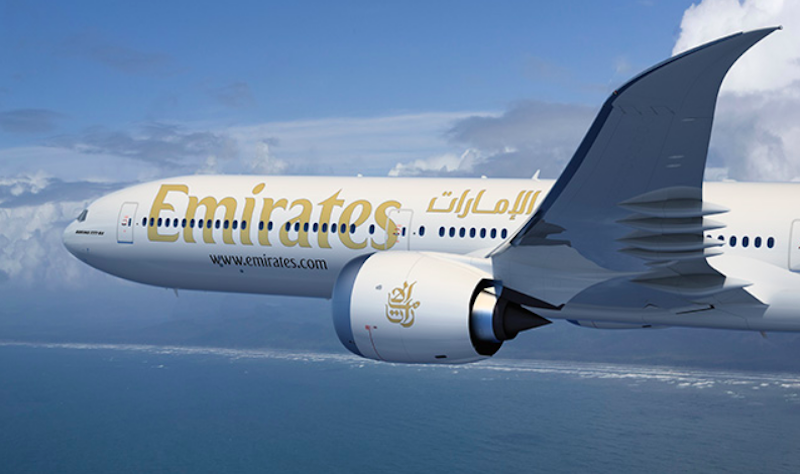 Emirates has also ordered the Boeing 777X
Bottom line
While nothing has been stated officially yet, Cathay Pacific has extended the lease on at least a dozen 777-300ERs by a decade. That sure points to Cathay Pacific finding a way to get out of their 777-9 obligations, at least for now.
There's simply no universe in which Cathay Pacific would negotiate lease extensions right now while also intending to take delivery of 21 new planes over the next few years.
Of course I understand why they would make this situation, though as an airline product geek I'm sad to think that Cathay Pacific may not be introducing new cabins anytime soon…
Do you think Cathay Pacific will cancel their 777X order? Do you think production of the plane will be delayed altogether?