Confirmed! JetBlue will fly to London from both New York and Boston in 2021.
---
In early March, JetBlue sent out a "save the date" email to employees. This event is taking place today, April 10, 2019, at 3PM in New York. It's described as a "chat about JetBlue's vision and strategy." JetBlue employees are invited to attend in person or watch via webcast.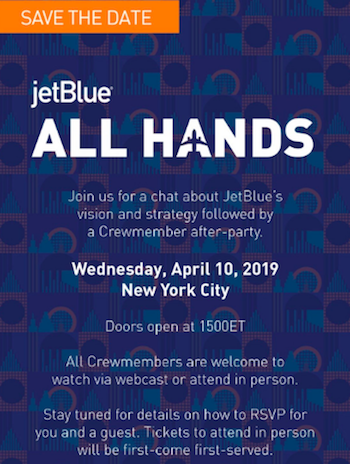 What could JetBlue be announcing?
I think at this point just about everyone believes that JetBlue is announcing service to Europe.
JetBlue has been talking about flying to Europe for years, and they've spent the past several months claiming that the big transatlantic joint ventures need to be broken up for them to fly there, and that's not likely to happen.
Perhaps the most obvious clue JetBlue provided was that the background of the invitation matched the fabric of the seats you'll find on the tube in London. That can't be a coincidence.
So now the major questions are:
Which London airport will JetBlue fly to? Will they fly to Gatwick, or are they spending a fortune to acquire a Heathrow slot?
Will JetBlue just announce service to London, or also to other European cities? I've seen Amsterdam, Dublin, and Paris mentioned as well.
It's also rumored that JetBlue could introduce a new Mint product, so is that something we could see announced today?
Could we see a new JetBlue Mint product?
JetBlue has a great Mint product, and was the first airline in the world to put doors on business class seats.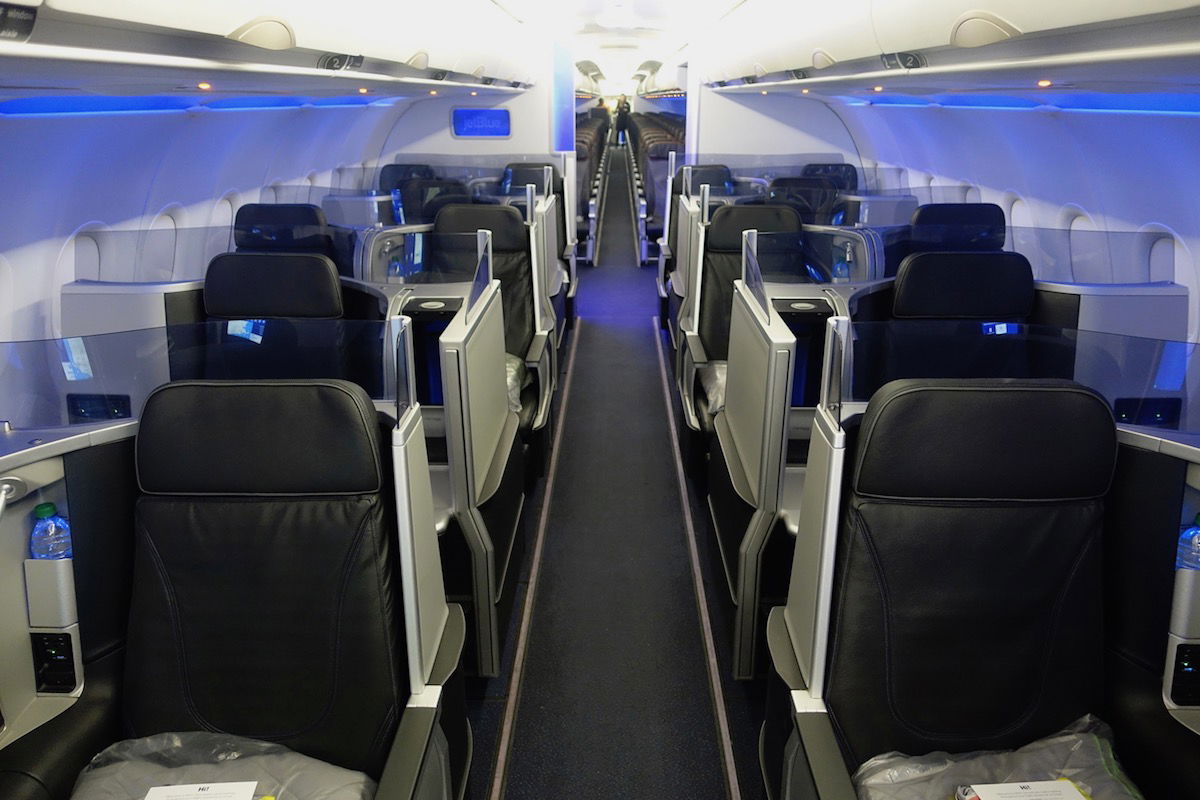 They've now had that product for several years, causing many to question whether they'll introduce something new.
Currently JetBlue uses the Thompson Aero Vantage seat for Mint, though Thompson Aero has an updated seat, specifically for narrowbody planes — the VantageSolo seat.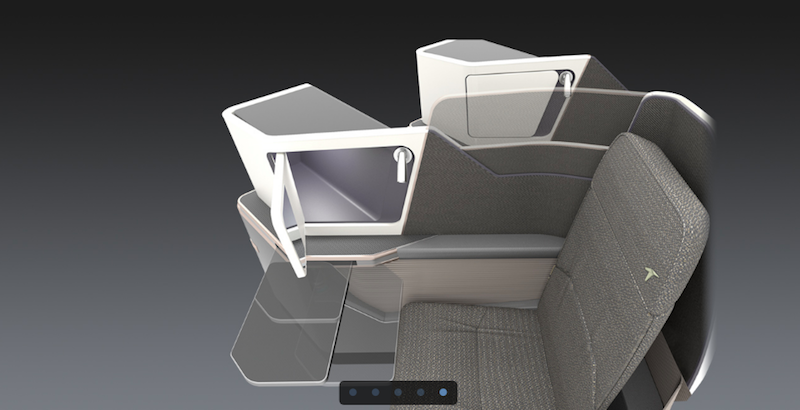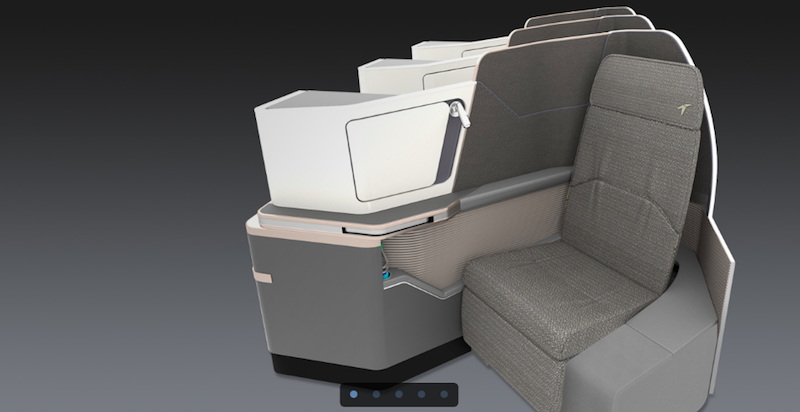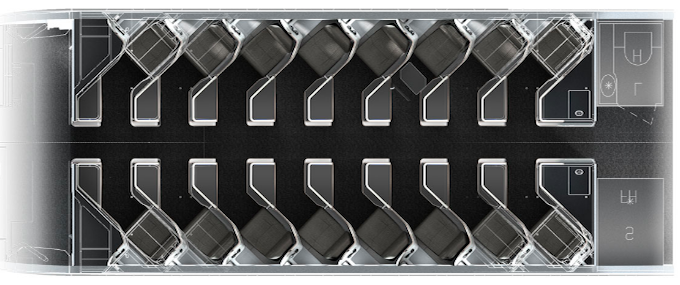 So it seems conceivable that JetBlue might use the new VantageSolo seat to offer direct aisle access from all business class seats on their transatlantic flights.
It is interesting to me how product concepts go through cycles. This looks an awful lot like a herringbone seat (facing towards the aisle and away from the window), which at this point is typically considered to be outdated.
Bottom line
It looks like JetBlue's time to announce service to Europe has finally come, after years of waiting. I'm very curious to see what exactly they announce, though.
It's highly likely that even if there is an announcement, the new service won't be imminent. JetBlue hasn't yet filed with any of the relevant authorities to be able to launch this service, and that's a process that could take quite a long time, in addition to going through aircraft certification to operate these routes.
So I think it's just about a sure bet that Europe service won't launch before 2020, and if it does launch in 2020, it's highly likely it would just be in late spring or summer, based on transatlantic demand (no one wants to start transatlantic service in winter).
The other question is whether JetBlue will announce a new Mint product today.
Anyone want to place a last minute guess as to JetBlue's big announcement?