In August 2021, JetBlue launched transatlantic flights using Airbus A321LRs. Up until now, the airline has only operated to London (Gatwick and Heathrow). In November 2022, JetBlue announced it would launch service to Paris. The airline has now revealed the schedule for its first service to Paris, and has put tickets on sale.
JetBlue adding Boston and New York to Paris flights
JetBlue intends to add service to Paris from both Boston and New York as of 2023. The first of those routes is now on sale. As of June 29, 2023, JetBlue will be launching a new daily nonstop flight between New York (JFK) and Paris (CDG). The flight will operate with the following schedule:
B61407 New York to Paris departing 5:09PM arriving 6:55AM (+1 day)
B61408 Paris to New York departing 8:55AM arriving 11:51AM
The 3,635-mile flight will be operated by an Airbus A321LR, and is blocked at 7hr46min eastbound and 8hr56min westbound. Tickets are now on sale, with very attractive pricing:
For those originating in New York, fares start at $479 roundtrip in economy and $1,899 roundtrip in business class
For those originating in Paris, fares start at €399 roundtrip in economy and €1,299 roundtrip in business class
The details of the Boston to Paris route haven't yet been announced, as that's only expected to launch later this year (and personally I wouldn't be surprised to see that service slip into 2024).
Here's how JetBlue CEO Robin Hayes describes this expansion:
"JetBlue is offering something completely unique to what you get from the big global legacy airlines on these routes – where a single high-fare joint venture operates nearly three-quarters of the flying. The response to our London service is proof that combining great service with low fares works. We can't wait to bring our reimagined Mint and core offerings to Continental Europe's most visited city."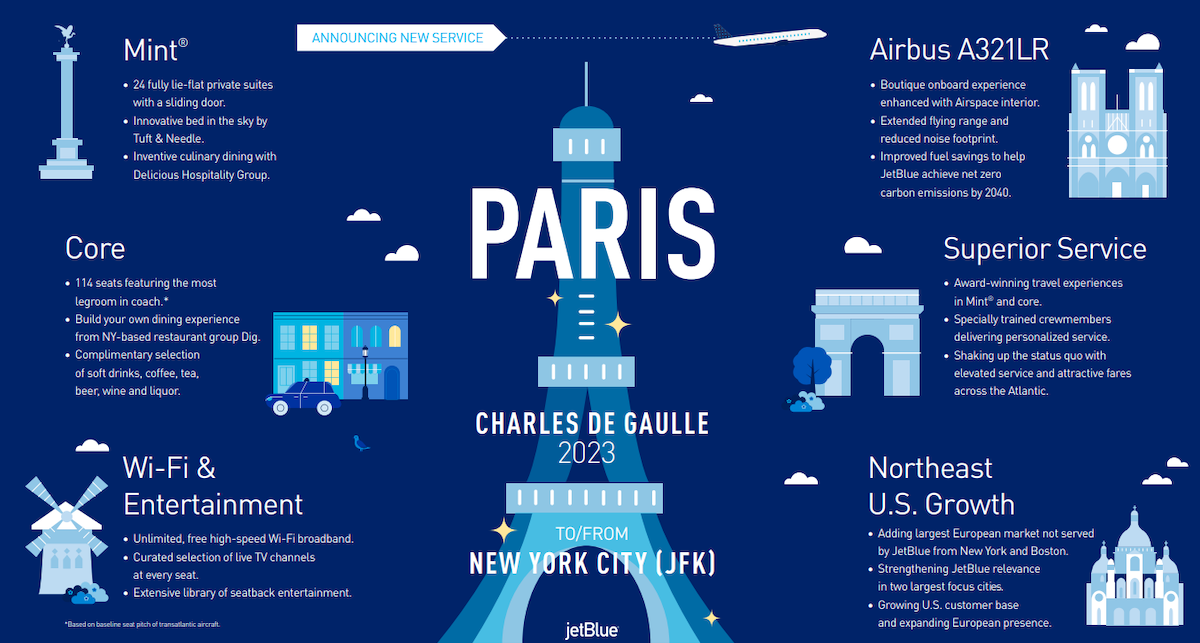 Basics of JetBlue's Airbus A321LRs
For context, JetBlue's European growth is made possible by its Airbus A321LR fleet. This is the current longest range version of the popular Airbus A321 ("LR" stands for "long range"), until the A321XLR starts flying. The airline has a total of 14 of these on order, and currently has seven in its fleet.
These planes are specially configured for these transatlantic missions. JetBlue's A321LRs have a total of 138 seats. This includes 24 Mint seats, spread across 12 rows in a 1-1 configuration.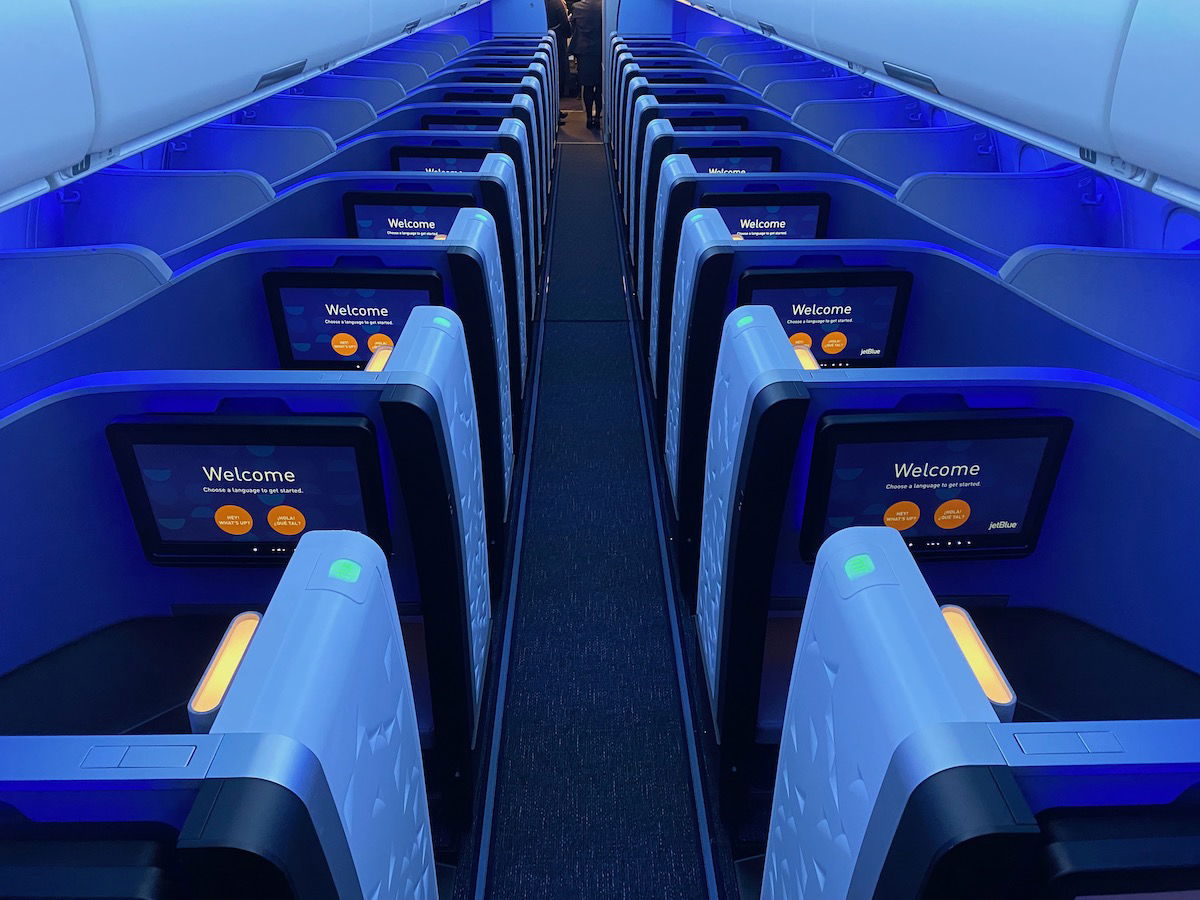 22 of those seats are Mint Suites, which are the standard business class seats. These are fully flat, have direct aisle access, and each have a privacy door.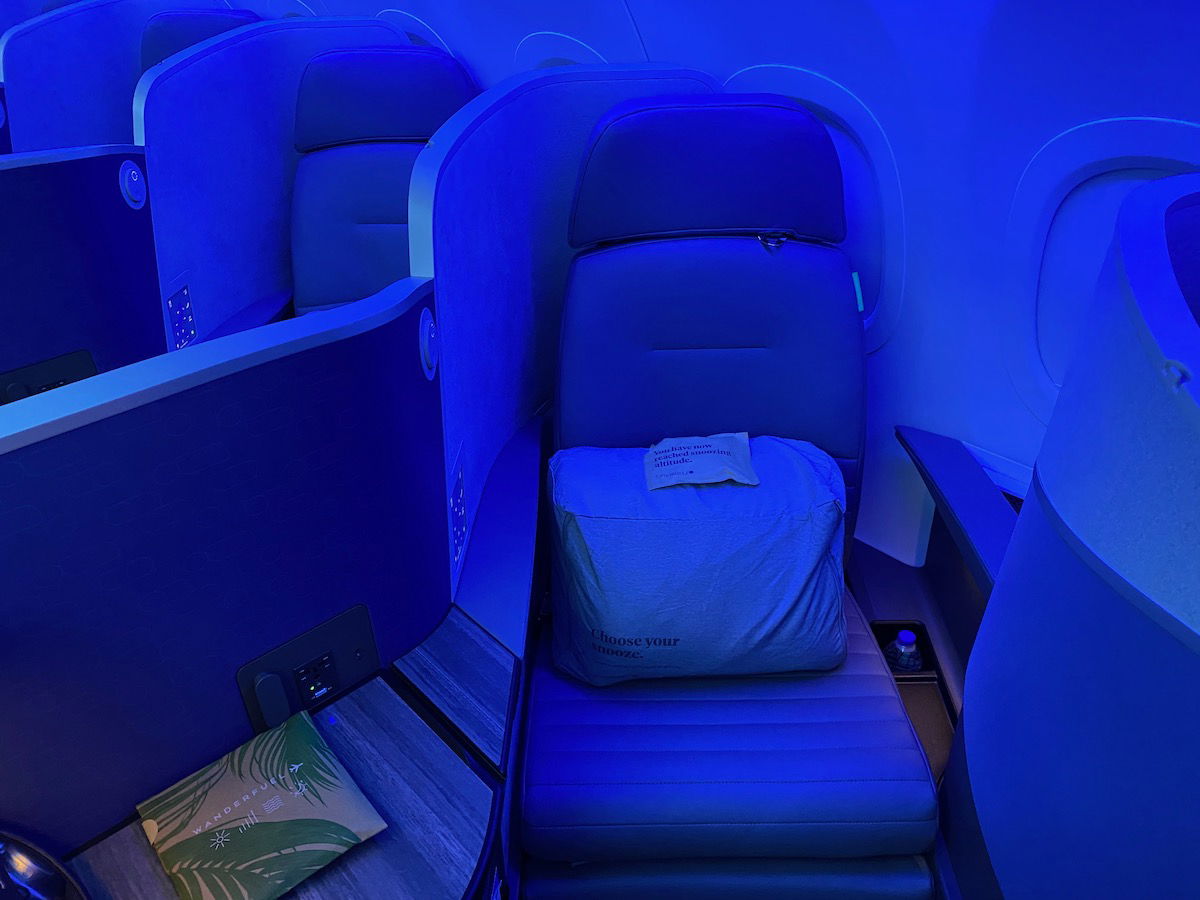 Two of those seats are Mint Studios, which are the seats in the first row, and they feature significantly more room. They also have a buddy seat feature, so that you can have someone else join you during the flight.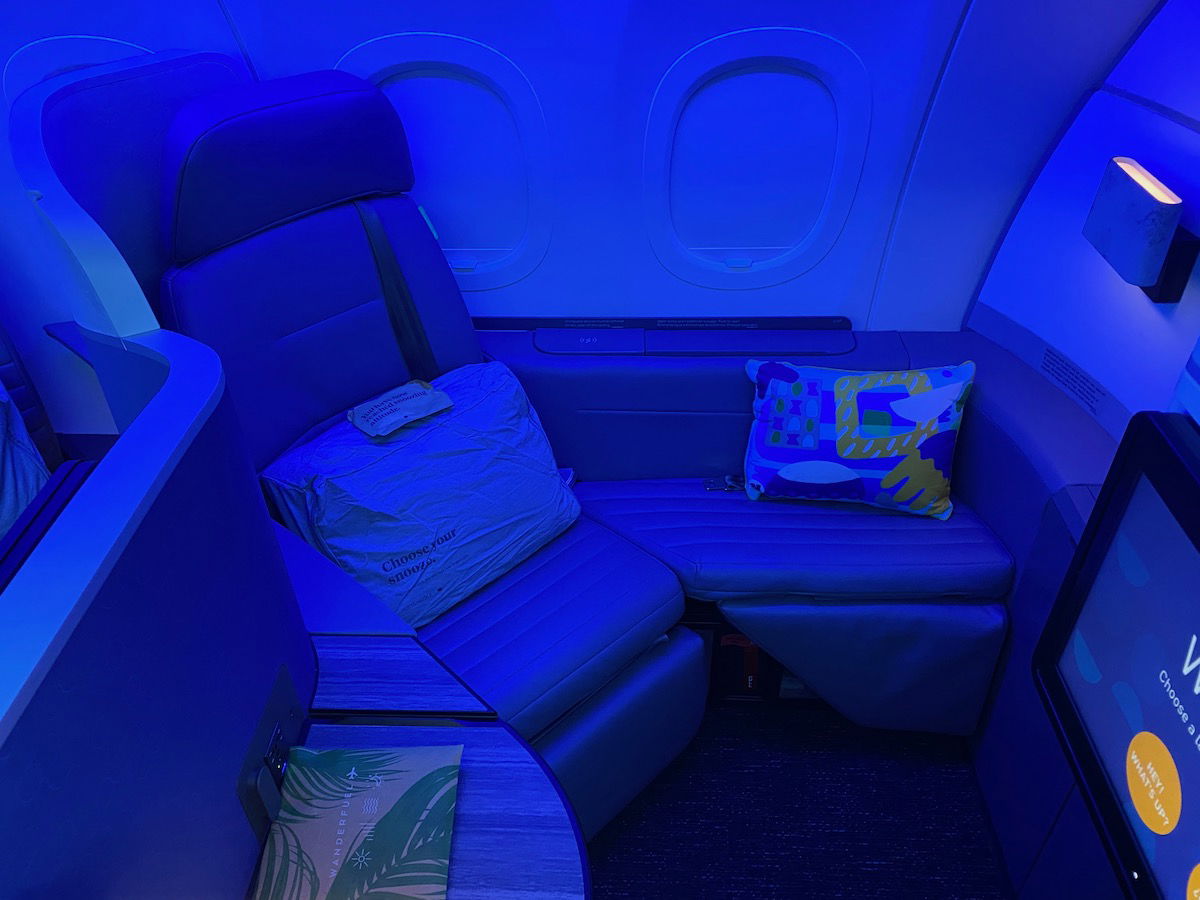 JetBlue then has 114 economy class seats, 24 of which are Even More Space (extra legroom) seats.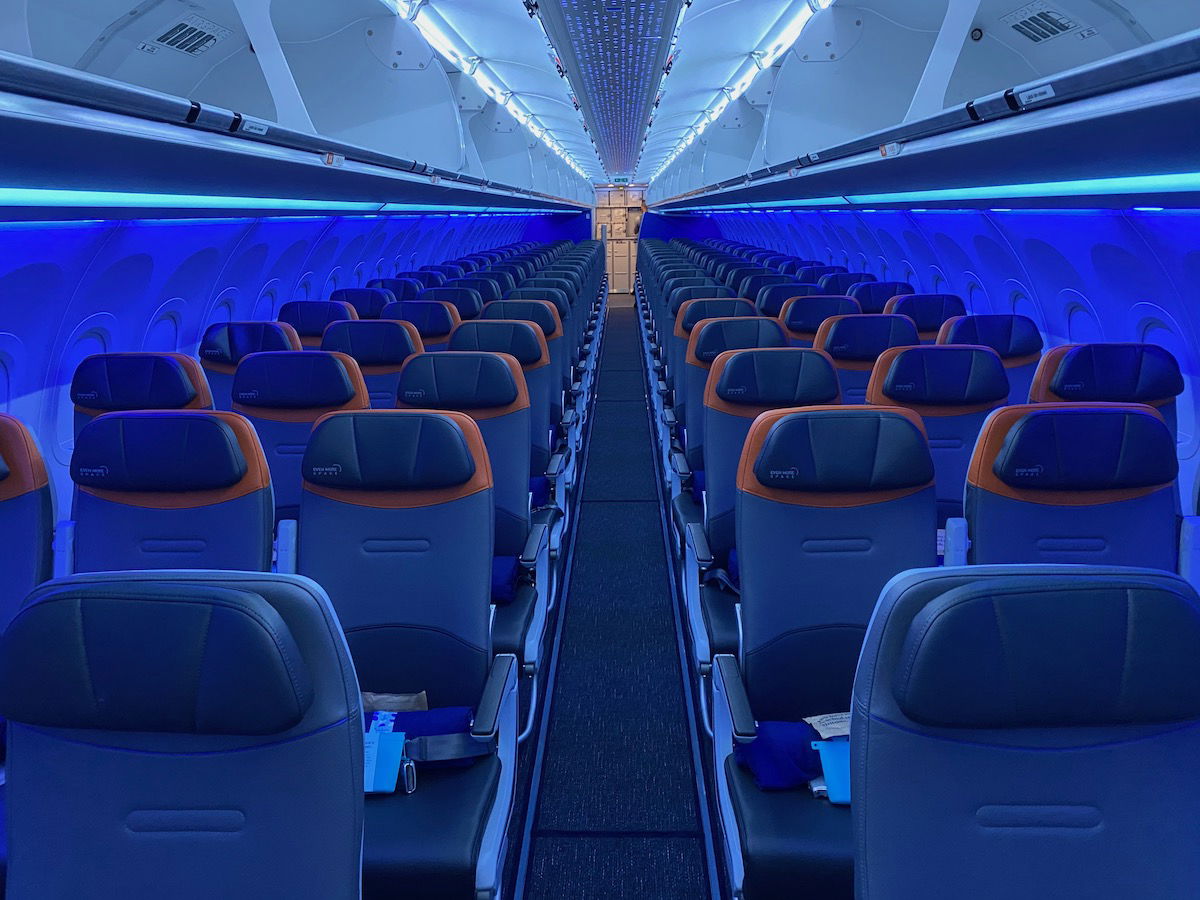 JetBlue has an exceptional soft product in all cabins. There's also complimentary Wi-Fi for all passengers, plus personal televisions, including on demand and live TV programming.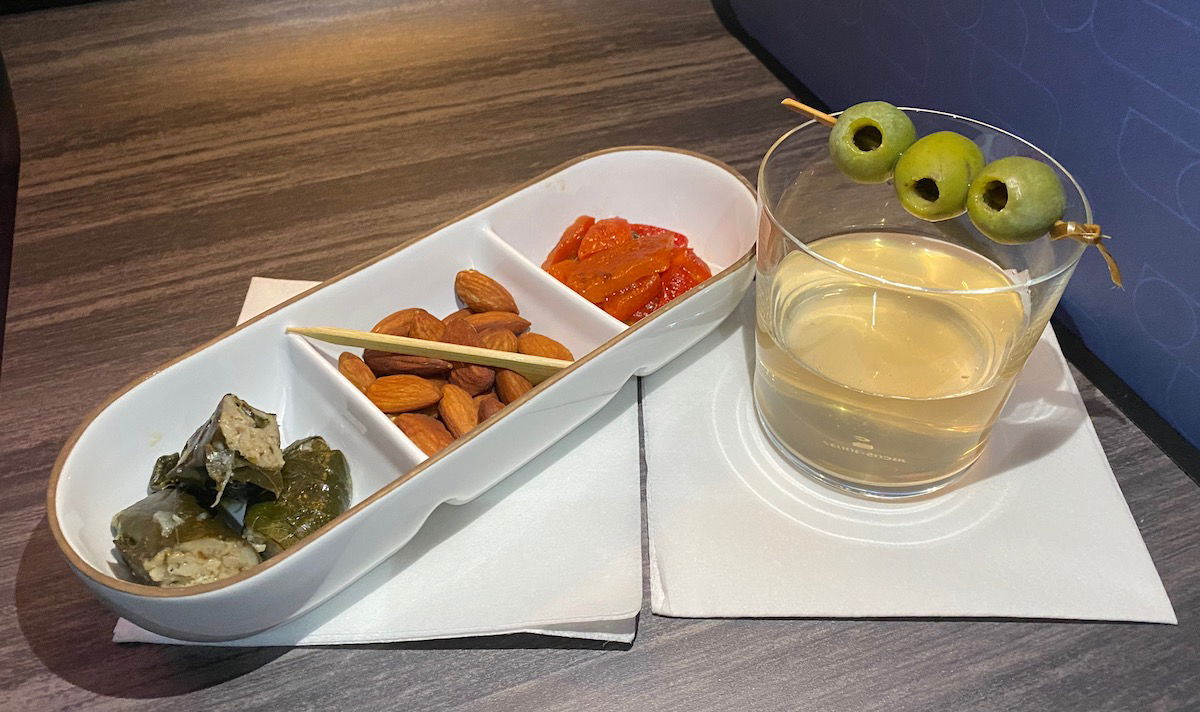 Read my review of JetBlue's Mint Suite and my review of JetBlue's Mint Studio.
My take on JetBlue's expansion to Paris
I love flying with JetBlue, and I appreciate JetBlue's impact on the competitive landscape. While ultra low cost carriers are focused on price, and the legacy carriers are focused on being all things to all people, JetBlue has largely been focused on offering a quality product. The airline offers complimentary Wi-Fi, has seatback TV throughout its fleet, and has more legroom than other US airlines.
Interestingly JetBlue's greatest competitive impact has probably been with bringing down business class fares in premium domestic markets, as JetBlue's Mint revolutionized that in terms of price and quality.
Now, JetBlue isn't exactly the most profitable airline, and the airline has also struggled with schedule reliability. Nonetheless, it's fantastic to see JetBlue add more transatlantic service:
This will be some major competition for La Compagnie, the all-business class airline flying between Newark and Paris
Air France and Delta otherwise dominate the New York to Paris market, so it's nice that JetBlue can provide some more competition to that strong joint venture
That being said, with limited frequencies, lack of connections, and no lounges, JetBlue does face an uphill battle with attracting business traffic and corporate contracts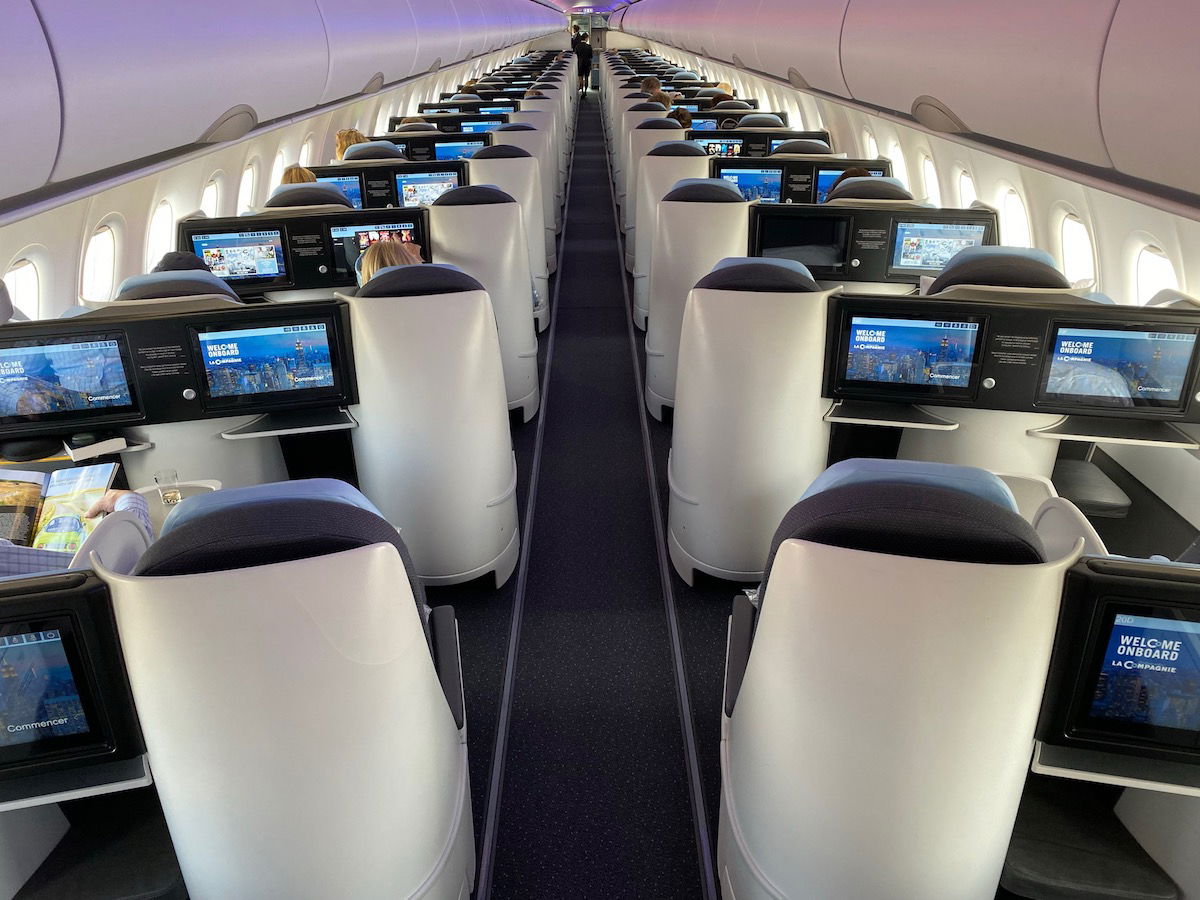 Bottom line
JetBlue has announced that it will start flying to Paris as of June 2023. The airline will initially fly daily from New York, and will add service from Boston at a later date. Tickets are now on sale, and introductory fares are quite attractive.
This new service shouldn't really come as a surprise to anyone, as we knew that JetBlue was planning on making Paris its next transatlantic destination. I'm excited to see JetBlue expand into this market.
What do you make of JetBlue's expansion to Paris?