---
Last October, American Airlines announced a new nonstop daily flight between Dallas and Hong Kong, which launched this June. This route was incredibly exciting to me on many levels:
It's operated by a Boeing 777-300ER, which features American's new first and business class products, making it the only route to Asia where that's the case
I love being an Executive Platinum with American since I get eight systemwide upgrades just for achieving the status, and there's no better use of those than American's longest route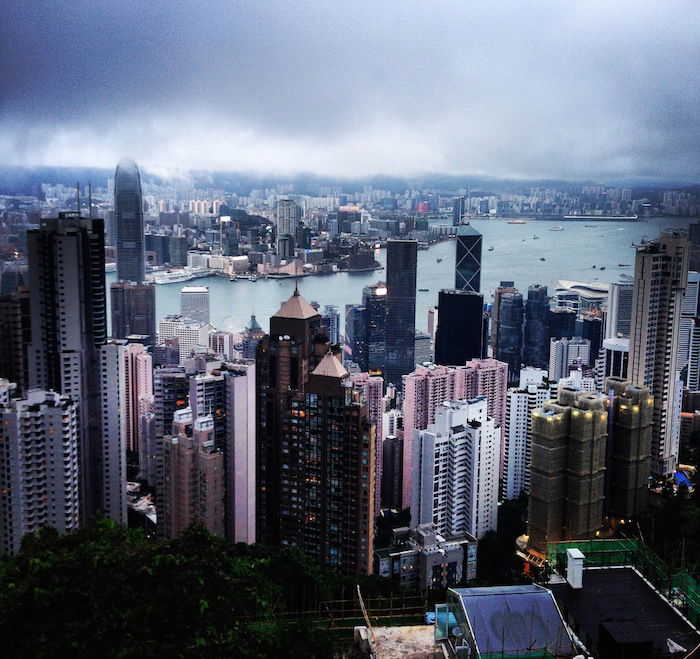 Hong Kong skyline from Victoria Peak
When the route first became bookable earlier in the year, American had some amazing fares out of San Francisco — about $800 roundtrip, including all taxes and fees. But the absolute best part was American was releasing confirmable upgrade space at the time, meaning upgrades to business class could be confirmed immediately.
Nowadays American releases a vast majority of their upgrade space closer to departure (in hopes of first selling the seats), and I really didn't want to chance it, given how long this flight is (16+ hours!).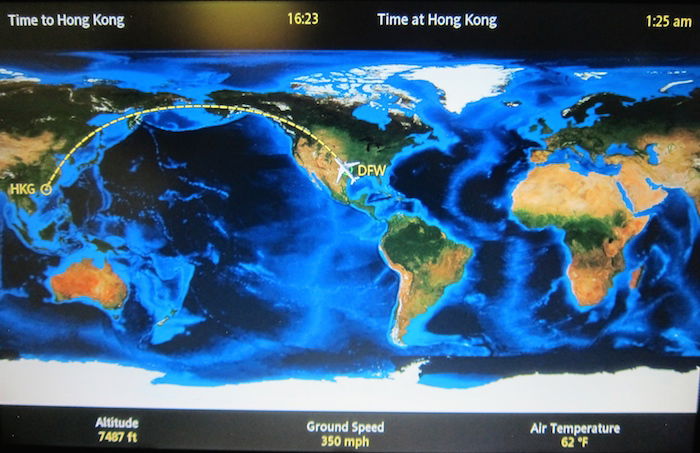 Airshow on American between Dallas and Hong Kong
So between an amazing fare and confirmable upgrade space, that's something I couldn't say no to. Add in the fact that it's American's longest flight and features their new business class product, and it almost felt like a birthday gift.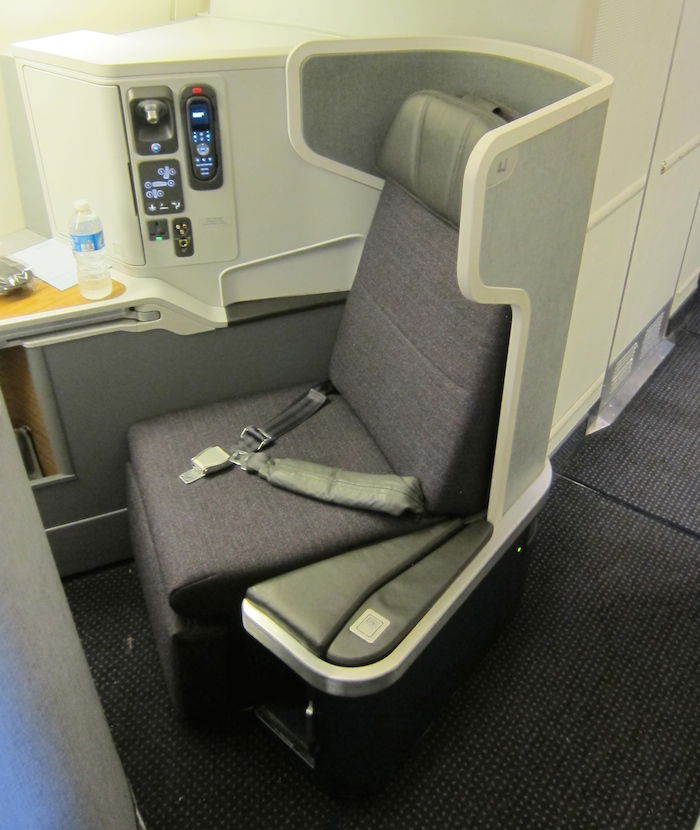 American business class seat 777-300ER
In general I don't really "mileage run" anymore — I'd actually consider it to be a mostly "dead" hobby. In other words, it's rare that I get on a plane for the sole purpose of accumulating miles. That being said, if there's a good fare to a new/fun/exciting city then I'm certainly not opposed to going somewhere for a quick jaunt. After all, I live on the road full time, and have to spend my time somewhere.
A lot of people are surprised that I actually fly revenue flights as well — yes, not all my flying is on award tickets. I actively maintain Executive Platinum status with American (which requires 100,000 elite qualifying miles) and MVP Gold 75K status with Alaska (which requires 90,000 elite qualifying miles, including travel on partner airlines), so I do have 190,000 miles of "revenue" flying I need to do to requalify this year.
I've already requalified for Executive Platinum status with American, and now just need to work on requalifying with Alaska. Of course I don't actually want to fly that many miles on Alaska, since they're basically one step up from a Greyhound. The great thing is that they have a bunch of partner airlines, including American. So I can use a systemwide upgrade on an American flight and then credit it to Alaska, which is pretty awesome. It takes the pain out of requalifying for Alaska status.
In the end I booked the following routing, with upgrades confirmed to business class the entire way:
09/09 AA132 San Francisco to Dallas departing 11:25AM arriving 4:55PM
09/10 AA137 Dallas to Hong Kong departing 12:15PM arriving 6:05PM (+1 day)
09/14 AA138 Hong Kong to Dallas departing 1:30PM arriving 4:00PM
09/14 AA1536 Dallas to San Francisco departing 5:30PM arriving 7:10PM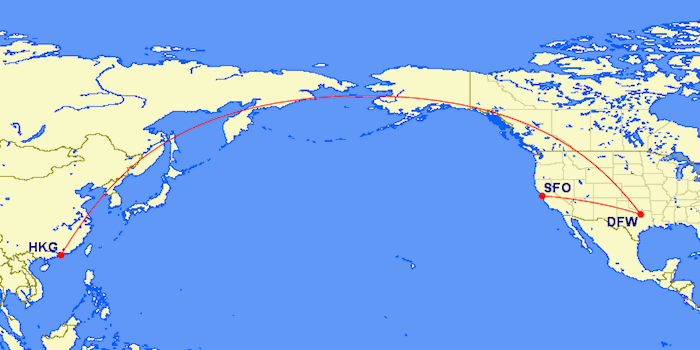 That's over 19,000 "butt in seat" miles roundtrip, and as an Alaska top tier elite member I get a 100% bonus on redeemable miles, meaning I was earning almost 40,000 redeemable miles for the roundtrip. I value Alaska miles at roughly two cents each, so to me the miles I earned were worth as much as I paid for the ticket.



Miles credited to my Alaska Mileage Plan account
Given that American's 777-300ERs have Wi-Fi, there would be limited lost productivity for me, and I'd get to spend a few days in one of my favorite cities — you really can't beat that combo!
I've stayed at the Ritz Carlton Hong Kong, Conrad Hong Kong, Hyatt Regency Hong Kong Sha Tin, InterContinental Grand Stanford Hong Kong, InterContinental Hong Kong, Marriott SkyCity Hong Kong, and a few others, so am always excited when I can try out a new hotel in Hong Kong.
In terms of hotels, I decided to book the Hyatt Regency Tsim Sha Tsui.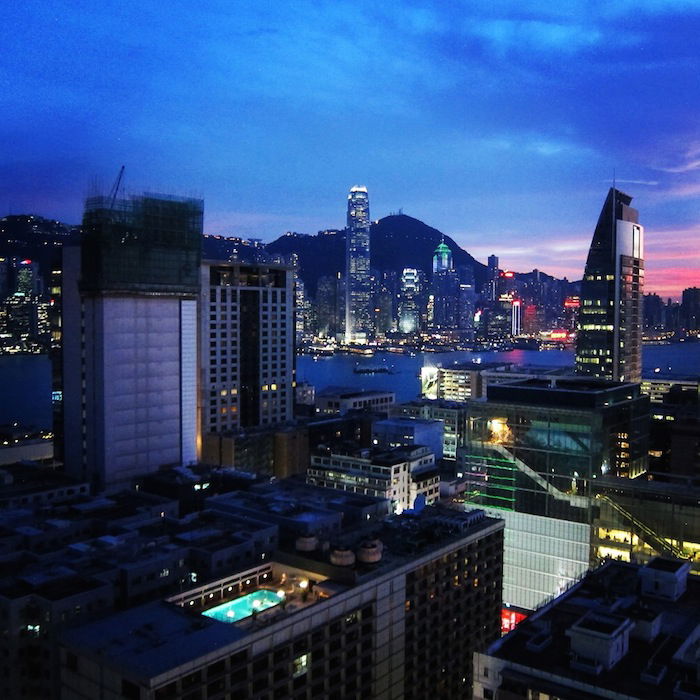 View from Hyatt Regency Tsim Sha Tsui
It's one of the Hyatt properties I'd yet to try, and paid rates were quite reasonable, at ~$200USD per night. It's a Category 4 Gold Passport property, making a free night redemption 15,000 points per night. That's actually a pretty good deal since rates at this hotel can often be $350+ per night, but given the good rate I got, it didn't seem worthwhile.
Even Points + Cash would have cost 7,500 Gold Passport points plus $100 per night, so wasn't as good of a deal.


Hyatt Gold Passport redemption rate at Hyatt Regency Hong Kong
For this trip report I've decided to stick to the "highlights" of the trip, so the two longhaul flights, the lounges in Hong Kong (including Cathay Pacific's new "The Bridge" lounge), and the Hyatt Regency. By the way, I have to mention how totally surreal it is to use a flagship Cathay Pacific lounge before boarding an American flight to the US. Just not something I'd ever thought would happen.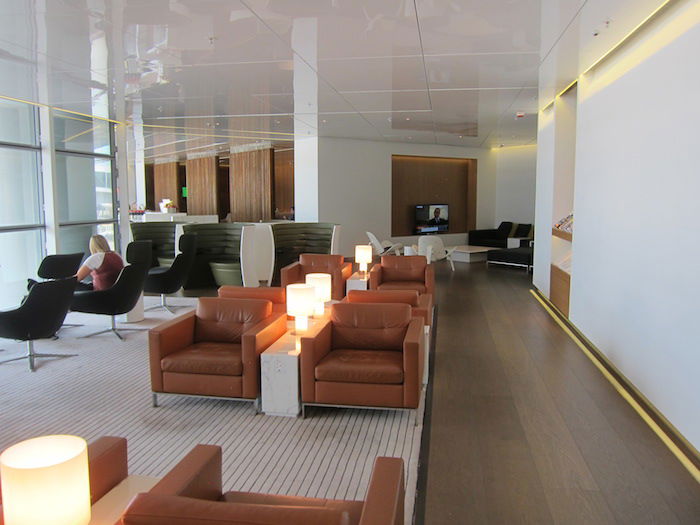 And yes, I know I owe you guys two mega trip reports (one for my trip to Portugal and Iceland, and one for my trip to Doha and Dubai), and they'll be coming next. This is just an easy report I can crank out in a few days, so figured that was better than nothing, since I should have it fully published by early next week. Beyond that, I know a ton of people are taking this flight over the coming months, so hopefully it's a useful guide.
Thanks for reading, and as always all questions/comments are welcome!