While the primary focus of OMAAT reviews is airlines and hotels, I figured I'd briefly reflect on the six nights that Ford and I just spent in Paris. I've always liked Paris, but I think I'm now starting to love the city. I have a few observations, in no particular order…
France's vaccine & testing requirement
Some readers asked what coronavirus precautions were like in Paris, and I have to say that I was impressed. France has the "pass sanitaire" concept, which is essentially the requirement to provide proof that you're fully vaccinated, have recovered from coronavirus, or have gotten a negative test result in the past 72 hours. This is required for going most public places, including restaurants, cinemas, etc.
While most people living in France have this "pass" on their phone, in our case we just showed our CDC vaccine cards everywhere, and that did the trick. It was a bit nerve-racking to carry around our vaccine cards given that they can't easily be replaced, but that still seemed like the easiest option.
Personally I think this is a brilliant concept, as there aren't many places in the world that take such a logical approach to protecting people from the pandemic. Even those who aren't vaccine fans will hopefully appreciate that this isn't simply a vaccinate mandate, but rather testing and recovery from infection are also eligible.
Mask wearing was still common in restaurants and other indoor public settings, though not required across the board. For example, at some restaurants all staff were wearing masks, and guests were told to wear masks while moving around, while at other restaurants there were no masks in sight.
In terms of hotels, the Ritz and Four Seasons required mask wearing in indoor public spaces. Meanwhile at Cheval Blanc, staff wore masks while guests weren't required to, with the logic being that everyone had a "pass sanitaire."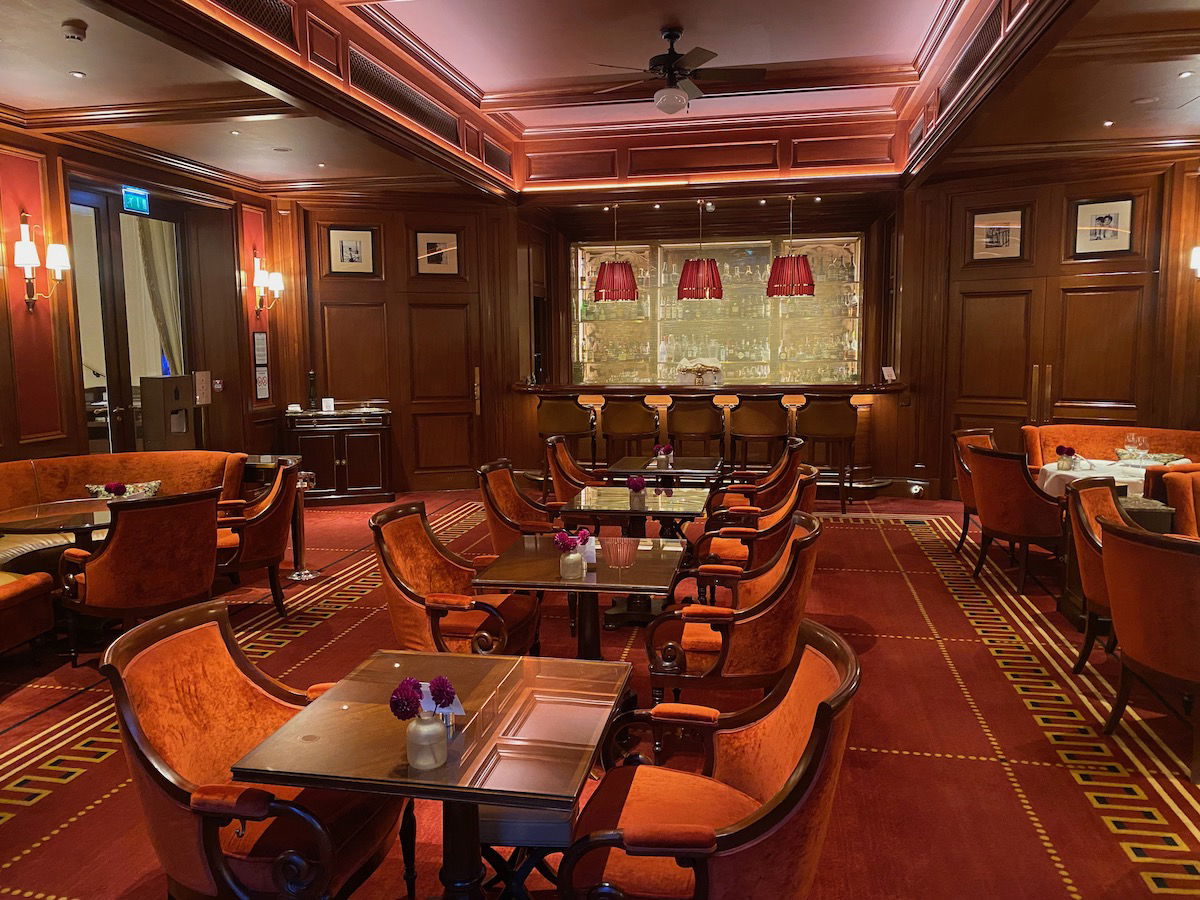 Perfect weather makes travel better
I tend to think that weather can have such a huge impact on how much a trip is enjoyed. This is true both in terms of sunlight (which tends to make me feel happy and energized) and lack of precipitation (which makes it easy to walk around and be outside).
We lucked out, because I don't think it rained once in the six nights we spent in Paris. Instead we had the most perfect weather imaginable — it was mostly sunny, and it was usually in the 60s (Fahrenheit) during the day, which was perfect for being able to walk for hours on end. I'm so grateful for that, because we would have been much more limited in what we could do if it rained the whole time.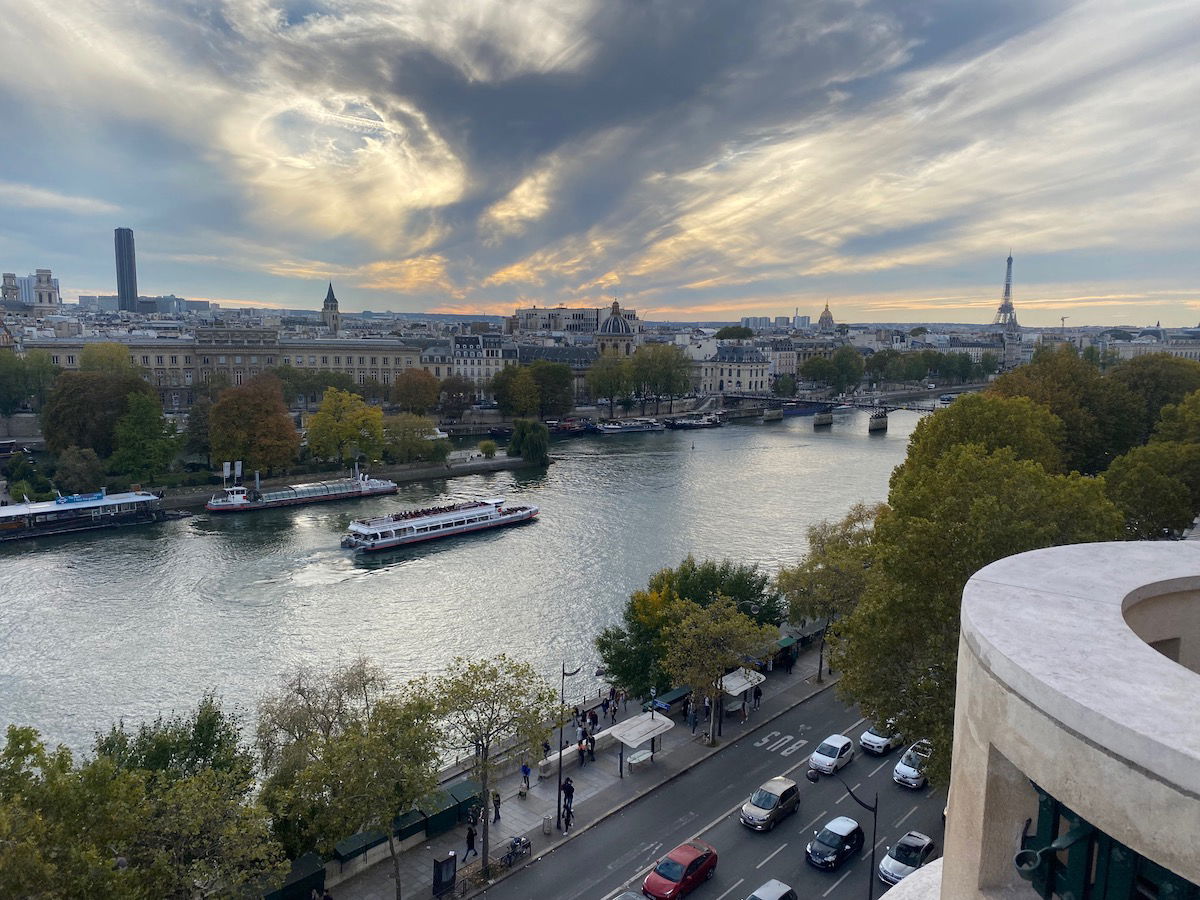 Everyone was so friendly (surprisingly?)
Historically France hasn't been known for its service culture, but rather there has been the impression among many that service can be at least somewhat rude and arrogant, and that many Parisians resent tourists. I'm not trying to single out France here — of course we could just as easily talk about what Americans are known for (it ain't pretty), and I've also written in the past about Greece's unfair reputation for bad service.
The reason I bring this up is because I felt like everyone I interacted with was particularly hospitable during our visit. Now, in fairness, we were staying at top luxury hotels, and I'd expect great service there. However, everywhere else, from street cafes to museums, we encountered nothing but genuinely friendly people.
Similarly, that's one of the things that I loved about some of the fine dining restaurants we went to. I was worried they might feel stuffy or that service might be arrogant, but instead the servers were all fun, had a great sense of humor, and were proud of what they were offering.
I'm not sure if anything actually changed, if I just lucked out, or if I had been viewing things wrong on previous visits.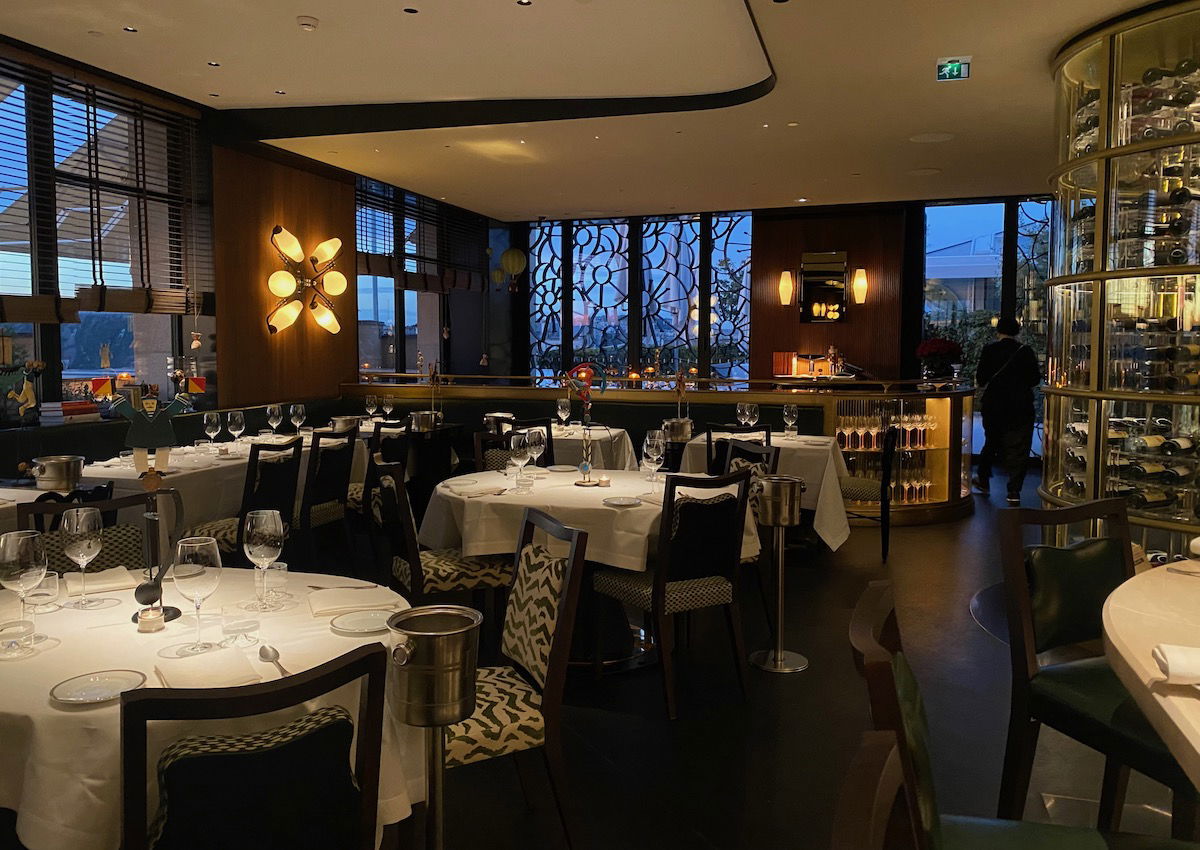 Paris got me hooked on fine dining
I hinted at this in my review of the Four Seasons George V, but I think this deserves its own section. I've always enjoyed good food (who doesn't?), but this trip really changed my perception of Michelin-starred dining.
When I was younger I'm not sure I would have appreciated some of the meals we had, but this time I loved them more than I can put into words. There's something so awesome about a great fine dining experience:
It's not just about the food, but rather it's about the overall experience, and in many ways the whole meal kind of feels like performance art
There's nothing I love more than watching passionate people do what they do best, and that's kind of how our dining experiences felt, in a nutshell
I'm also not much for bars or clubs, so a four hour dining experience and then bed is kind of my ideal night
Going forward, making some reservations for "peak" dining experiences will be a more central part of our travel planning process when we're taking trips for special occasions. Or at a minimum, it's not going to be an afterthought, and something we just think about when we get to our destination.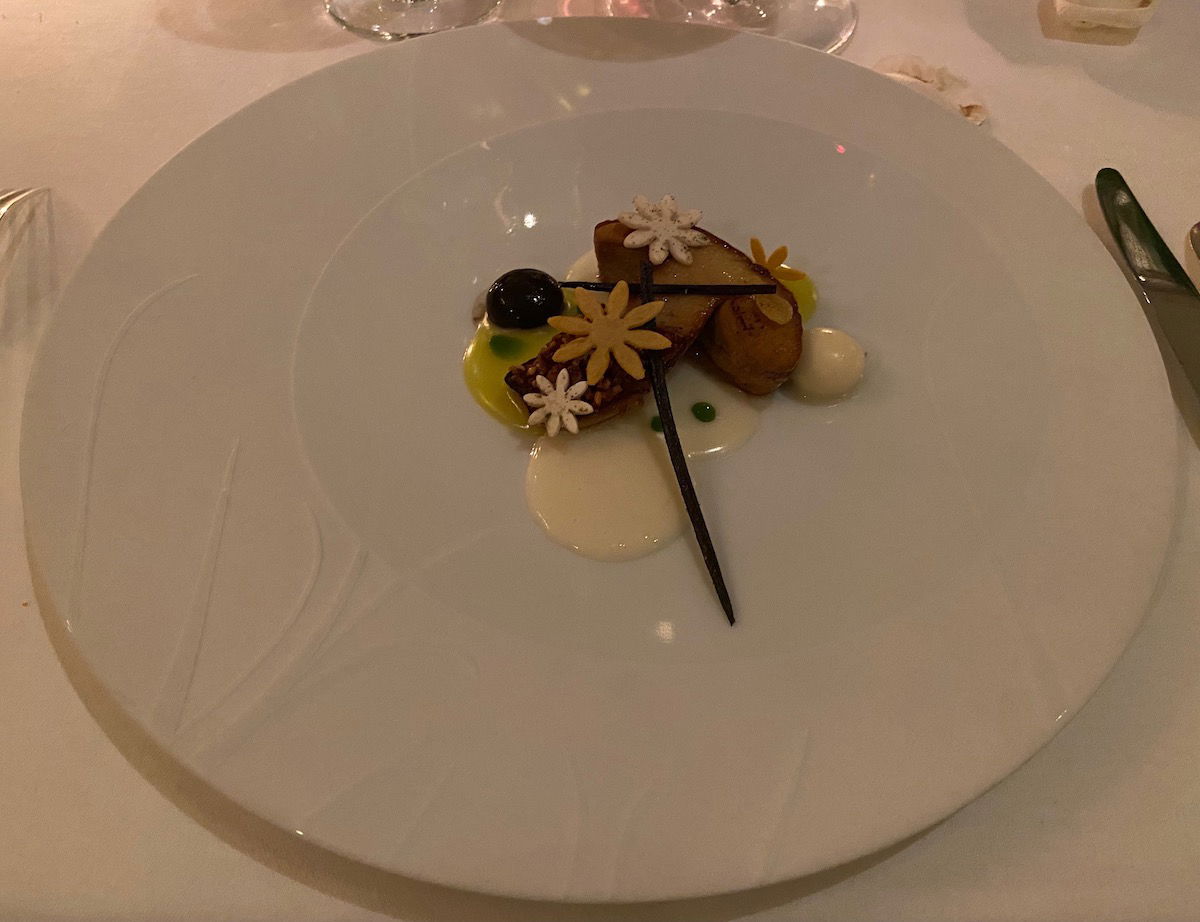 It's cliche, but I really love Paris now?
In the past I've always liked Paris, though I'm not sure I really loved it. Or perhaps I was just trying to resist the urge, because everyone else seems to love the city, and it just seems too cliche.
But yeah, I think I really do love Paris, along with everyone else:
I love walking, and the city is great for walking around; even if you don't actually stop anywhere, the architecture and general beauty of the city is unbeatable
No matter whether you're dining somewhere casual or at a fancy restaurant, the quality of the food and wine is phenomenal across the board
Paris has plenty of awesome attractions, from museums, to gardens, to shopping
What more can one really want from a city?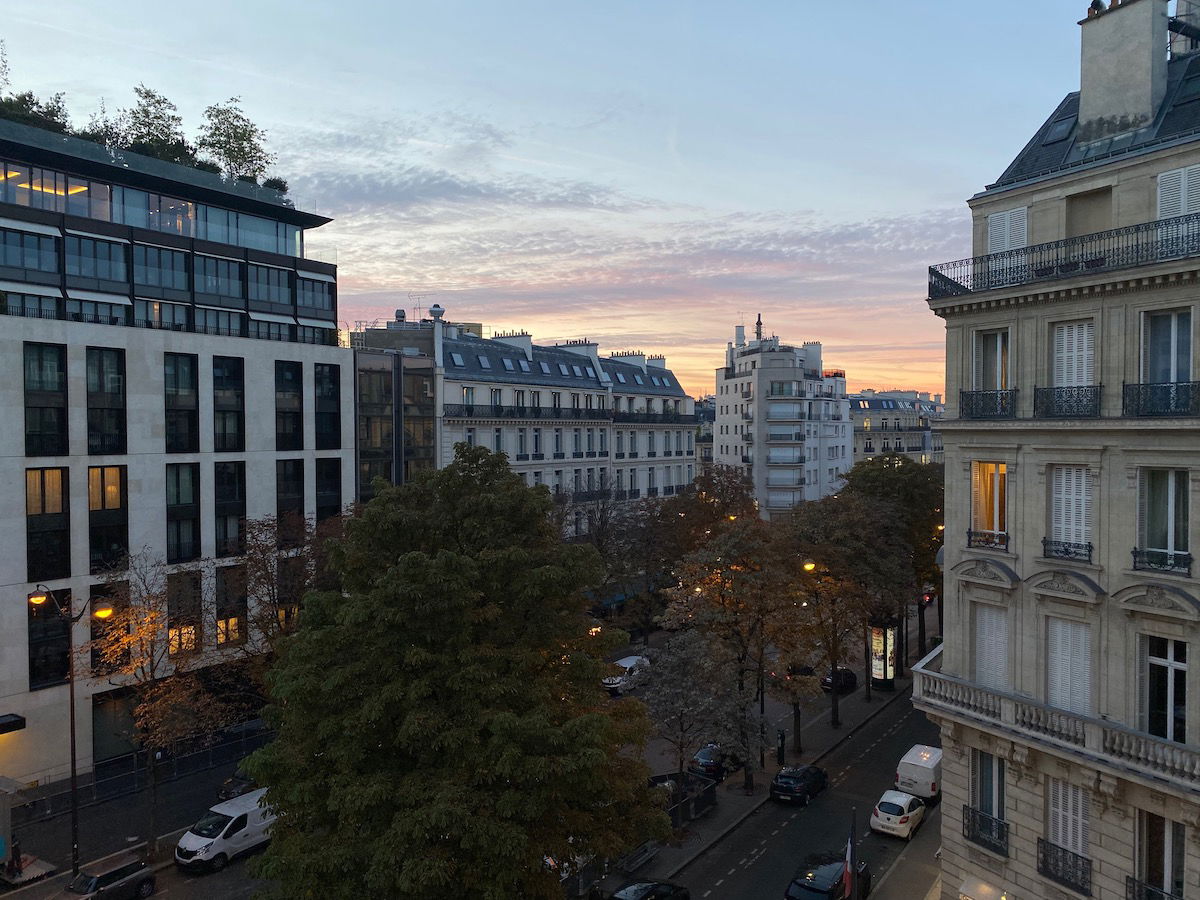 Bottom line
We had an amazing six nights in Paris. We lucked out with perfect fall weather, which was such a nice change of pace after being in Florida for so long. I love France's "pass sanitaire" concept, which made us feel safer dining out, etc. And in general we just had a lovely time doing a lot of walking, eating, and drinking. So yeah, I recognize I'm a bit late joining the Paris loving party, but better late than never, I guess?
Where do you stand on Paris?