This week JetBlue reported its second quarter 2023 financial results. While JetBlue posted record revenue for last quarter, the airline updated its guidance to reflect that it anticipates breaking even or losing money in the third quarter. Yes, that's despite the fact that the third quarter still largely includes the peak summer travel period.
The reason? JetBlue blames it on weak demand for domestic travel (as people focus on long haul international travel), as well as the end of the Northeast Alliance with American.
Rather than going into great detail about JetBlue's financial results, I wanted to zoom out and take a bigger picture look at the airline. While I love flying with JetBlue, the airline just has a really bad business model, in my opinion. Is that just a function of people not willing to pay a premium for a better product, or is there more to it?
JetBlue can be an amazing airline to fly with
Let me start by saying that I'm a huge fan of the JetBlue passenger experience. The airline offers passengers an industry-leading experience:
In economy class, JetBlue offers more legroom than any other US airline, along with free Wi-Fi plus personal televisions; there's not a US airline I'd rather fly in economy
In business class (which JetBlue refers to as Mint), JetBlue offers an absolutely amazing experience, with delicious food, and consistently friendly service; there's not a US airline I'd rather fly in business class
Flying with JetBlue is such a treat, assuming the airline can run its operation on-time. And that's a big "if," because it's something the airline really struggles with. Admittedly part of that problem is that the airline has such a big presence at congested airports in the Northeast, which are subject to major delays. However, JetBlue doesn't do a great job managing its operation even beyond that.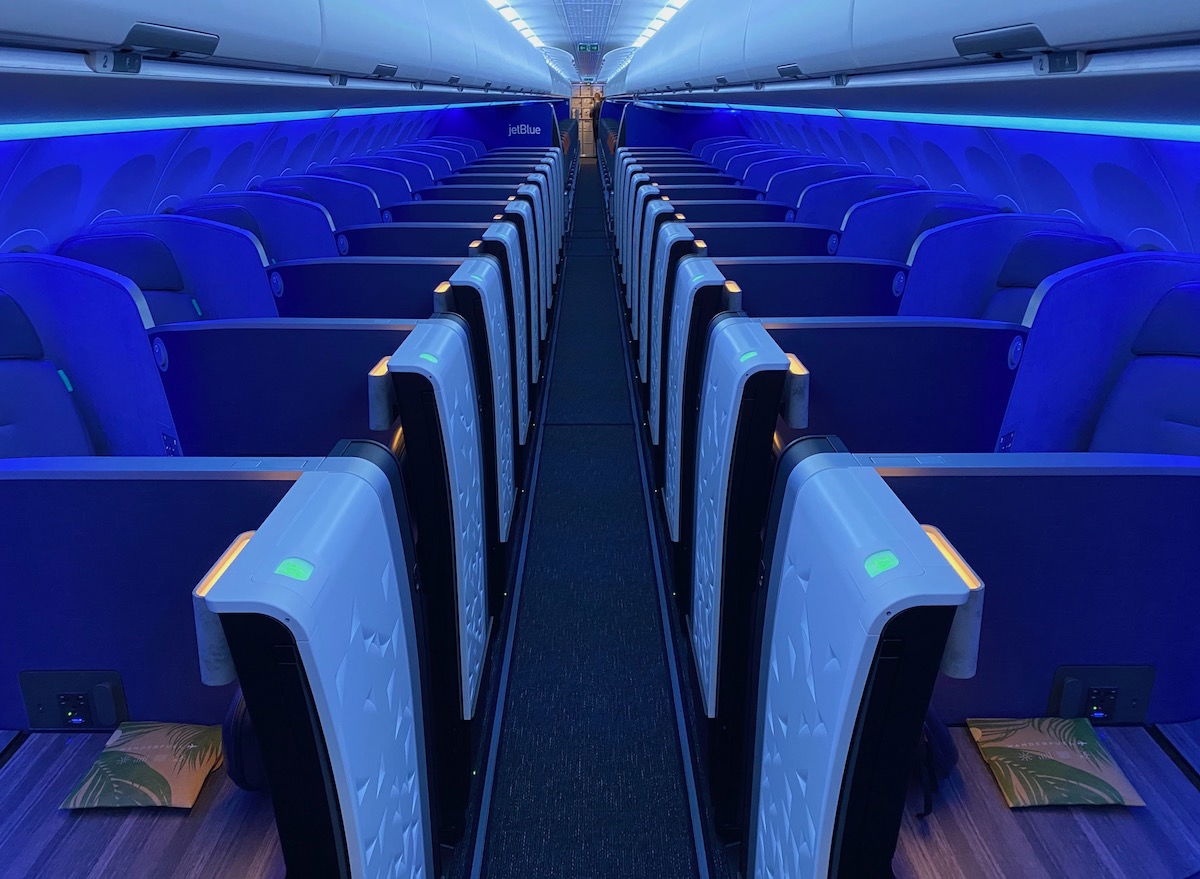 JetBlue's business model makes no sense
The airline you want to invest in and the airline you actually want to fly on often aren't the same. JetBlue is sort of in a league of its own among major US airlines, and that's probably not actually a good thing. I very much appreciate how much effort JetBlue puts into offering all passengers a decent experience.
But that puts JetBlue in a tough spot:
On the one end of the spectrum, you have ultra low cost carriers, which make money by offering customers very little with their fare, and then charging extra for just about everything; these airlines largely target leisure travelers
On the other end of the spectrum, you have the network "full service" airlines, which make money largely through business travelers, through selling expensive premium cabin tickets, and through incredibly lucrative co-brand credit card agreements
And then you have JetBlue somewhere in the middle, which isn't a good place to be. How is JetBlue supposed to compete with other carriers, whether it be American or Spirit?
JetBlue doesn't have nearly as much premium business traffic as the legacy carriers, purely due to the kind of airline it is and the routes it flies, and it also doesn't earn billions in profits annually from its loyalty program
JetBlue doesn't have nearly as many revenue opportunities as ultra low cost carriers; these airlines often make a majority of their revenue through ancillaries
JetBlue has a major cost disadvantage compared to ultra low cost carriers, by offering more legroom, free WI-Fi, personal televisions, etc.
Never mind that JetBlue seems to increasingly be competing head-to-head on routes with ultra low cost carriers, which isn't exactly going to work in the long run with price sensitive consumers and high costs
JetBlue essentially has an identity crisis, and is trying to be all things to all people. The airline offers a premium product in markets that are very price sensitive (like from Fort Lauderdale to much of Latin America), while not offering a premium enough product in markets where there is more premium demand (like New York to Palm Beach).
I also don't see how JetBlue's long haul strategy makes sense. Sure, from New York to London, JetBlue offers an amazing experience, but the airline can't compete on frequencies, lounges, routes, first class on connecting flights, etc. Because the airline flies narrow body aircraft, it also can't carry a lot of cargo. The transatlantic business is all about premium travelers and cargo, and it's an area where JetBlue doesn't compete well.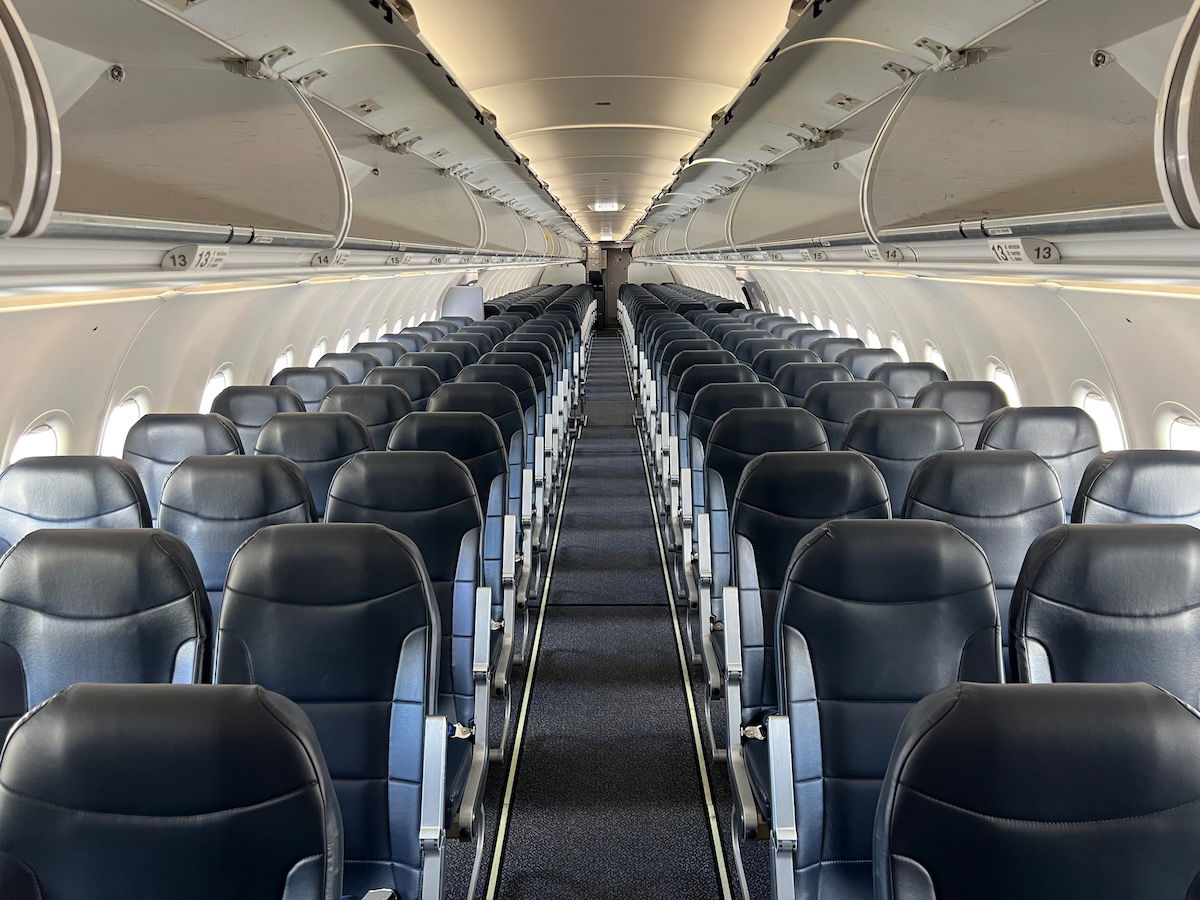 JetBlue has so many missed opportunities
Let me play armchair CEO for a moment, and share four areas where I think JetBlue can and should improve. And by all means feel free to dismiss my recommendations, though I don't think anyone is going to argue that JetBlue management is doing an amazing job either, so at least accept this as some areas that thought should be put into.
First and foremost, JetBlue needs to run a reliable operation. My biggest hesitation with booking any JetBlue flight is wondering with what kind of a timeline I'll actually reach my destination. You just can't rely on JetBlue to get you where you need to go in a timely manner, and that's a problem.
Second of all, the airline needs to totally revamp its TrueBlue loyalty program, and make it more of a profit center. JetBlue has left so much money on the table with its program. At a minimum, JetBlue should be pursuing a program with quality similar to Alaska Mileage Plan, but co-brand credit card agreements similar to the "big three."
Despite having recently revamped the TrueBlue loyalty program, I still feel like JetBlue isn't actually trying. I mean, JetBlue doesn't offer any partner redemption opportunities. Heck, we were promised redemptions on American with the Northeast Alliance, and that never happened. Where's the accountability there?
Third of all (and this is likely to be controversial), I think JetBlue should introduce first class throughout its fleet. No, it doesn't need to be the same Mint product with flat beds as on premium routes, but the airline should have a more standard first class on all routes:
JetBlue has some of its biggest hubs in New York and Boston, which are also markets with a ton of premium demand
Back when JetBlue launched, first class wasn't really profitable domestically for the "big three" since it wasn't priced reasonably and was full of people upgrading, so it made sense that JetBlue didn't have first class; however, as airlines have gotten better at selling first class, the profitability of it has improved considerably
JetBlue introducing first class would have so many benefits — it would make booking JetBlue across the Atlantic more compelling for connecting passengers, it would allow the airline to maximize revenue (since a vast majority of flights aren't 100% full, so the airline could command higher fares for some passengers), it would make being loyal to JetBlue more compelling, and it would also increase the value of the loyalty program and co-brand card opportunities.
Honestly, if JetBlue introduced first class on most domestic flights with a similar soft product to what's available in Mint, I would go out of my way to always fly JetBlue when possible, and would pay a premium for the privilege.
Last but not least, JetBlue needs to develop a cohesive partnership strategy. With the Department of Justice (DOJ) having blocked the Northeast Alliance with American, the airline primarily provides interline connections to economy passengers on long haul journeys. That covers the fuel bill, but is hardly profitable. For example, Alaska Airlines has a much more cohesive strategic with global partners on the West Coast. This is yet another reason the airline should offer first class.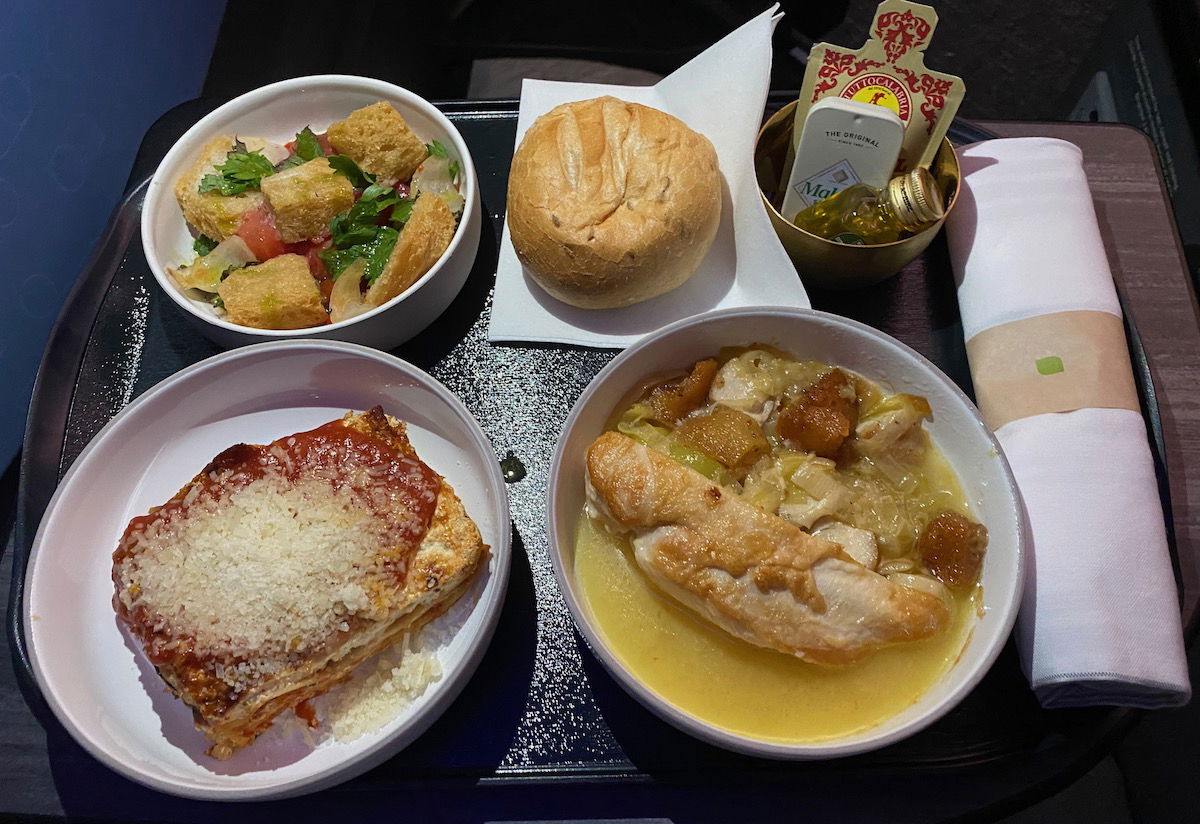 Acquiring Spirit doesn't solve JetBlue's core problem
As we all know, JetBlue is in the process of trying to acquire Spirit Airlines, even though the DOJ is trying to block it. JetBlue argues that it wants to create a national competitor to the "big four" (American, Delta, Southwest, and United), and the airline would essentially eliminate Spirit's business model, and make all Spirit planes more like JetBlue planes.
I still don't actually see how this acquisition would position JetBlue better, not even accounting for the extent to which JetBlue is overpaying for Spirit. Sure, JetBlue would be larger, but:
The airline couldn't compete with American, Delta, and United, in terms of loyalty program revenue, premium demand, or its long haul route network
The airline couldn't compete with Southwest when it comes to its route network and general efficiency
Essentially JetBlue's plan is to create a big airline that kind of sort of competes with American, Delta, and United in economy on domestic flights, along with a small selection of transatlantic flights with high unit costs. I just don't get it, and it seems like something's gotta give eventually…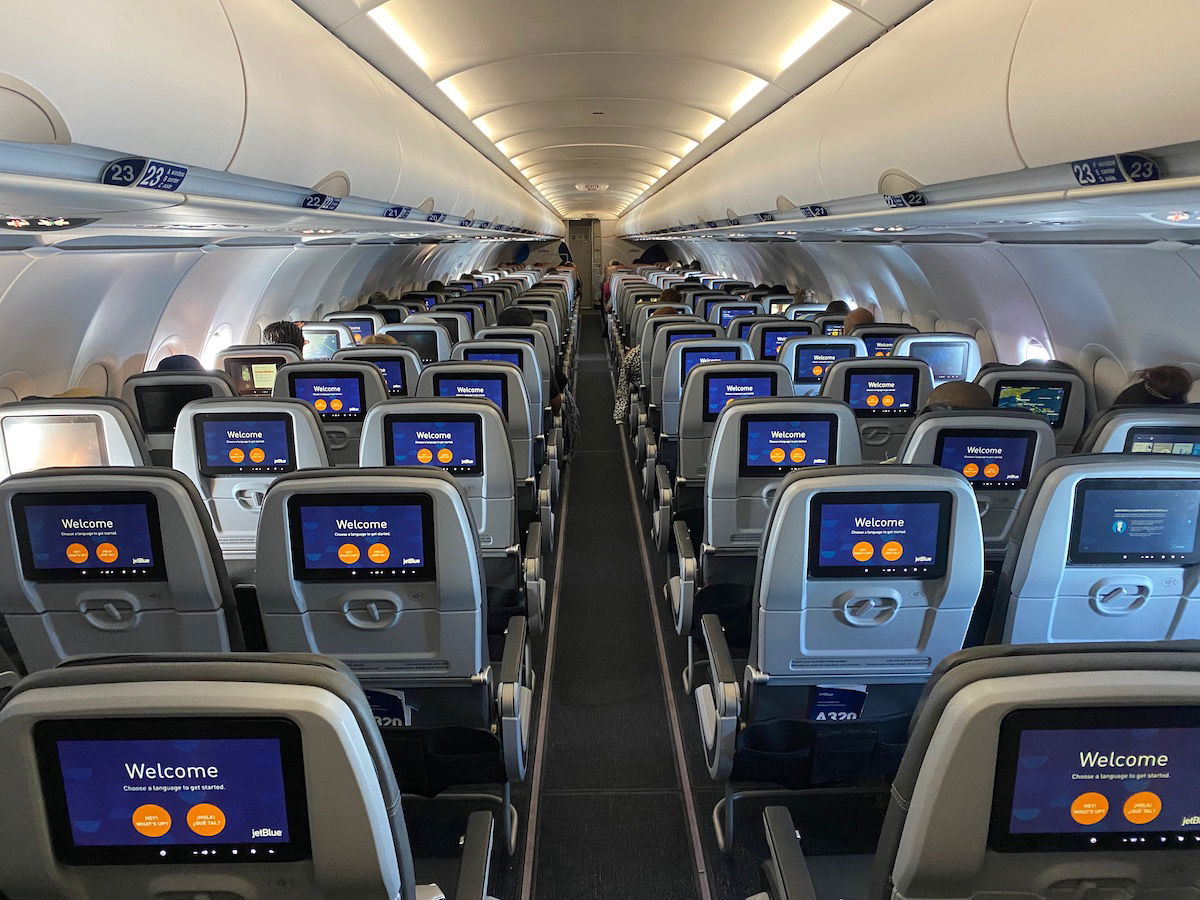 Bottom line
I really love flying with JetBlue, but I can't wrap my head around the carrier's business model. The airline offers a superior inflight product (when it can get planes out on time), but can't command a revenue premium for it. The airline seems to be continuing to double down on its business model, without actually looking at how ultra low cost carriers and legacy carriers make money.
I love the idea of offering all passengers a pleasant experience, but as American learned many years ago with its "More Room Throughout Coach" experiment, people just aren't willing to consistently pay more for a better product…
What's your take on JetBlue's business model? What do you think JetBlue needs to change?