Earlier I wrote a post about how JetBlue is a great airline to fly with, but has a bad business model. In the post I mentioned how I think JetBlue should introduce a first class product on all of its flights, rather than just offering its Mint business class product in select premium markets.
To be clear, I'm not suggesting the airline should introduce an international first class product above business class, but rather I'm referring to a standard domestic first class product, similar to what you'll find on American, Delta, United, etc.
I wanted to expand on that a bit in this post, and share why I think this is the right time to do so. I'm also curious to hear what OMAAT readers think.
JetBlue was right not to have first class when it launched
Let me start by acknowledging that when JetBlue launched just over two decades ago, not offering a first class product was absolutely the right choice:
At the time, US airlines lost money on first class; they priced it way too high, and it was full of people upgrading; airlines in general have gotten much better at getting people to shell out for the perks they value
At the time, ultra low cost carriers didn't exist, so it's not like there was constantly downward pressure on JetBlue's economy fares, so the airline saw value in differentiating itself in economy
At the time, JetBlue was incredibly innovative by only having one class of service, while nowadays that's common on many airlines
At the time, JetBlue didn't have its Mint business class on premium transcontinental and transatlantic flights
But the truth is that the airline business has evolved a lot over the years, and what worked over 20 years ago won't necessarily work anymore today. I mean, heck, JetBlue founder David Neeleman recently launched low cost carrier Breeze, and even has first class-style seats on that. Clearly even his thoughts on this have evolved over time.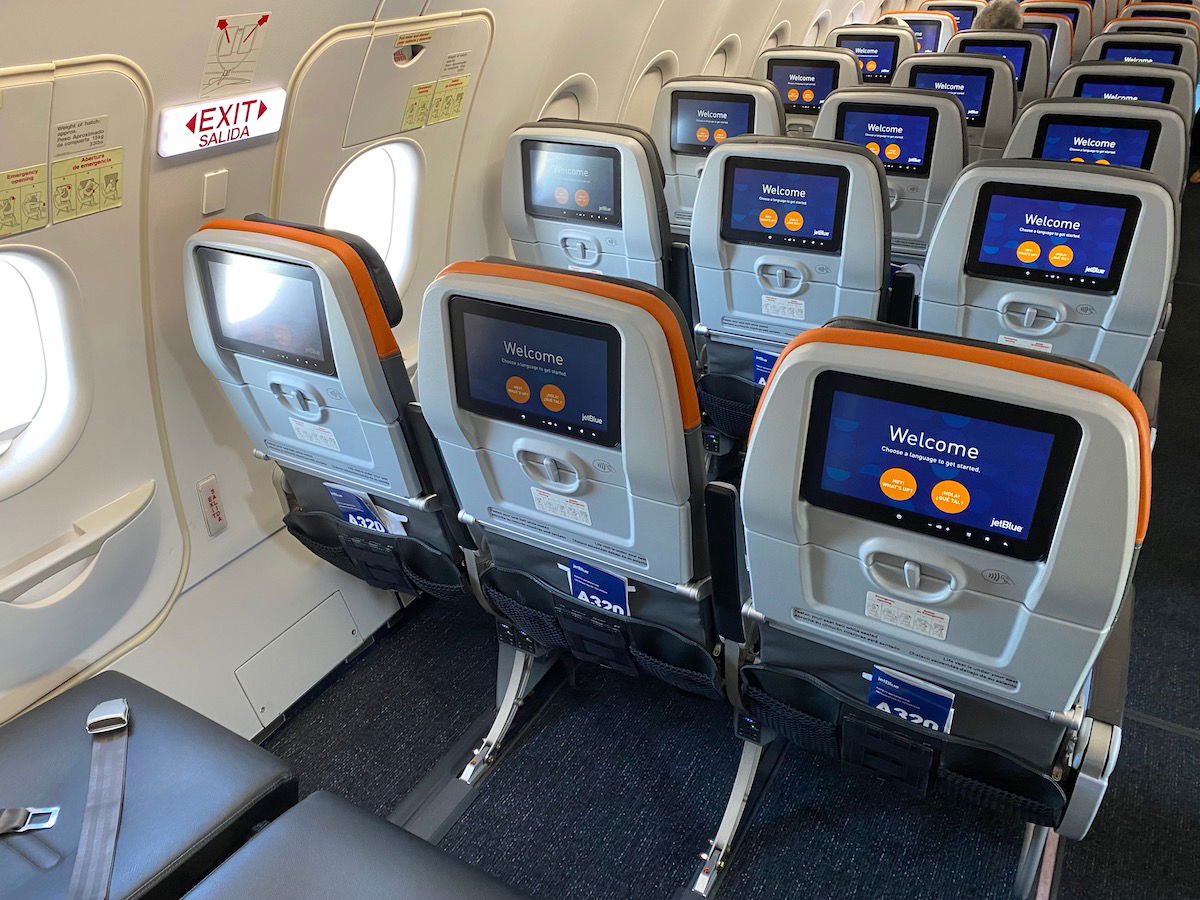 Why JetBlue should offer first class fleetwide
Let me share my argument for why JetBlue should introduce a premium cabin product on all routes, beyond the current extra legroom economy seats. Let me also state that I don't think JetBlue should have flat beds on all routes (like in Mint business class). Rather the airline should keep Mint on premium routes, and then introduce a first class product on domestic routes that's similar to what you'll find on other airlines.
JetBlue has done an amazing job differentiating its Mint business class soft product, and the airline should do the same if it introduces first class on more routes (with tasty meals, cocktails, good coffee, etc.). With that out of the way, let me share the main reasons I think first class throughout the fleet makes sense for JetBlue.
JetBlue is in premium markets
I don't think there's another airline that has such a high percentage of routes in premium point-to-point markets. I mean, JetBlue has some of its biggest hubs in Boston and New York, and those are markets with a ton of wealth, and where there's demand for first class.
JetBlue's lack of first class causes some people to book away from the airline, and instead choose competitors.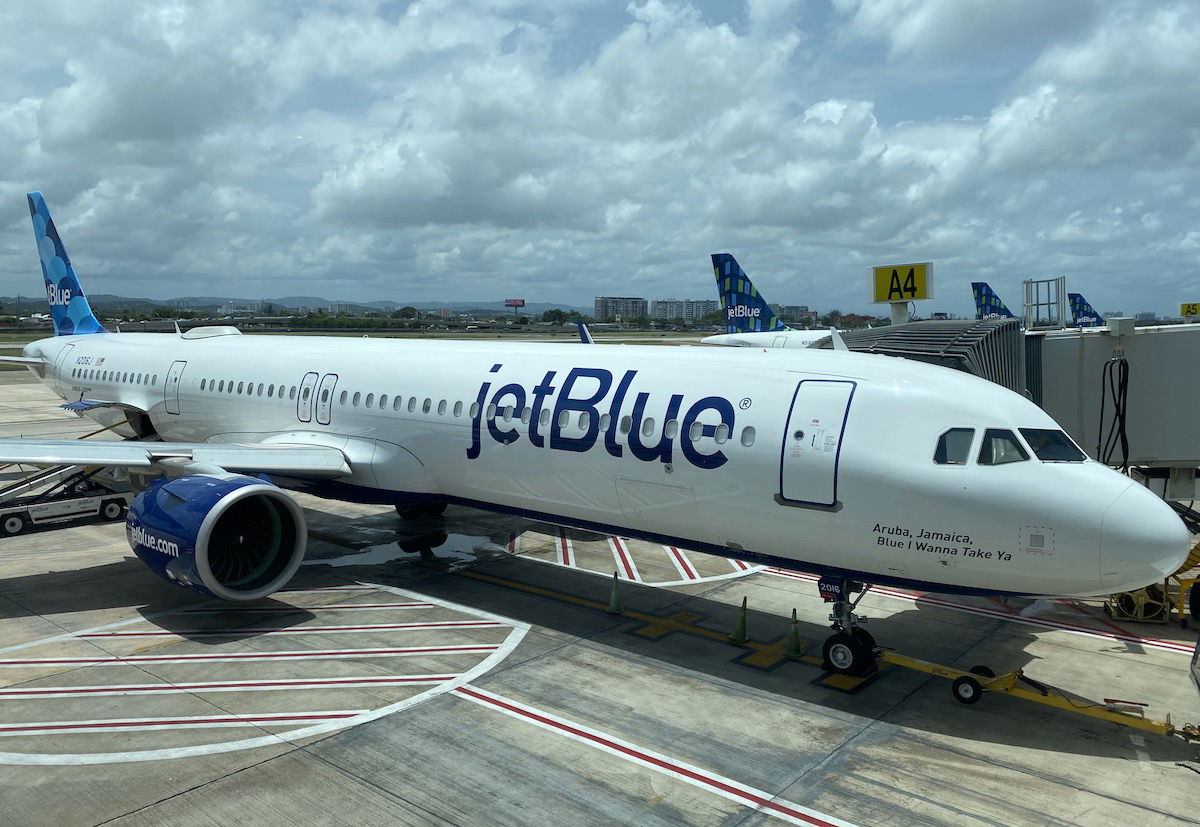 JetBlue could introduce first class efficiently
In terms of aircraft footprint, JetBlue is very well positioned to introduce first class. In the long run, the airline will operate Airbus A220 and Airbus A320 family aircraft (the Embraer E190s are being retired):
The A220 is an aircraft where first class can be introduced very efficiently, as you lose only one seat per row, since economy is in a 2-3 configuration
On the A320 it's the same as on most airlines, where you'd have a 2-2 configuration, compared to 3-3 configuration in economy
But the point is that in the long run, roughly half of JetBlue's fleet without Mint business class will be A220s, and those are the single planes on which you can most efficiently introduce first class. This is why Breeze Airways even has first class style seats on its A220s, even though the airline is a low cost carrier.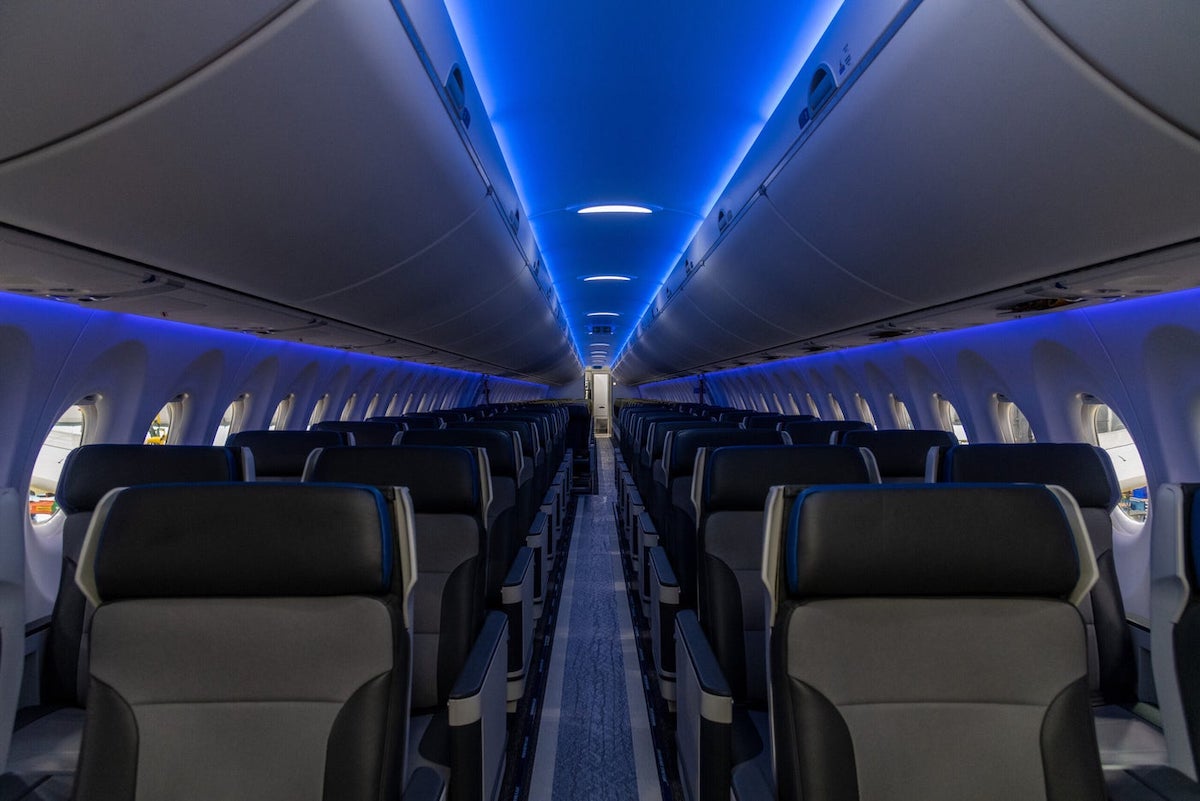 It would feed into JetBlue's long haul network
JetBlue has started operating transatlantic flights using Airbus A321LRs. While those are primarily targeted at point-to-point passengers, JetBlue would be a much more compelling airline for connecting premium passengers if there were a premium cabin on connections as well.
If someone is looking to fly business class from Tampa to London (as an example), they'd be much more likely to fly with JetBlue if they could fly in a premium cabin on both flights, rather than just one.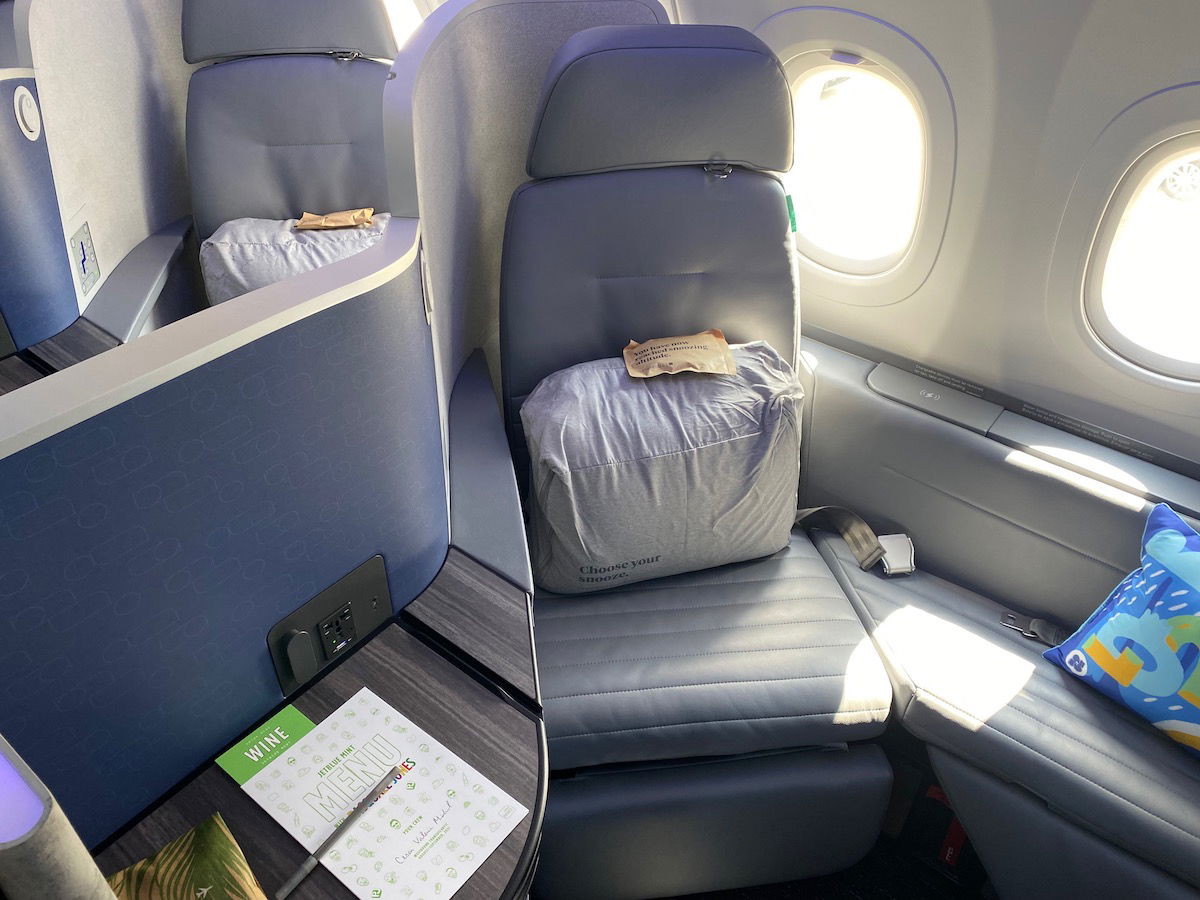 First class would greatly enhance JetBlue TrueBlue
Loyalty programs can be huge profit centers for airlines. This is primarily through co-brand credit card agreements. One of the things that makes people interested in accruing rewards with a program or going for status is the lure of traveling in a premium cabin.
By having a premium product throughout its fleet, JetBlue could see a huge increase in members engaged in the TrueBlue loyalty program, and also a lot more spending on co-branded credit cards. That's not to say the airline should necessarily be giving these seats away, but there would be a huge halo effect here.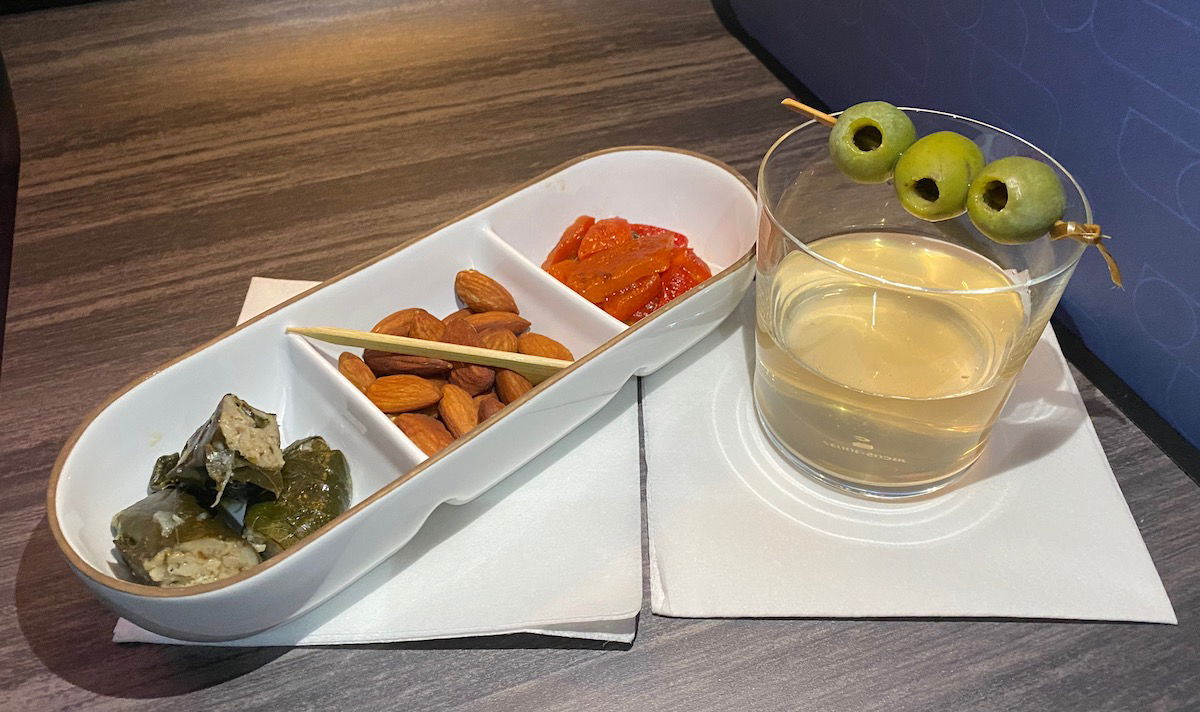 JetBlue plans to reconfigure its fleet anyway
Admittedly reconfiguring planes is costly, and is a reason that airlines are sometimes hesitant to make significant interior changes. However, if there was ever a time for JetBlue to bite the bullet and introduce first class, the near future would be the time to do so.
Not only does JetBlue have a huge number of A220s to be delivered in the coming years, but if the Spirit merger gets approved, JetBlue will be introducing new interiors throughout the entire Spirit fleet.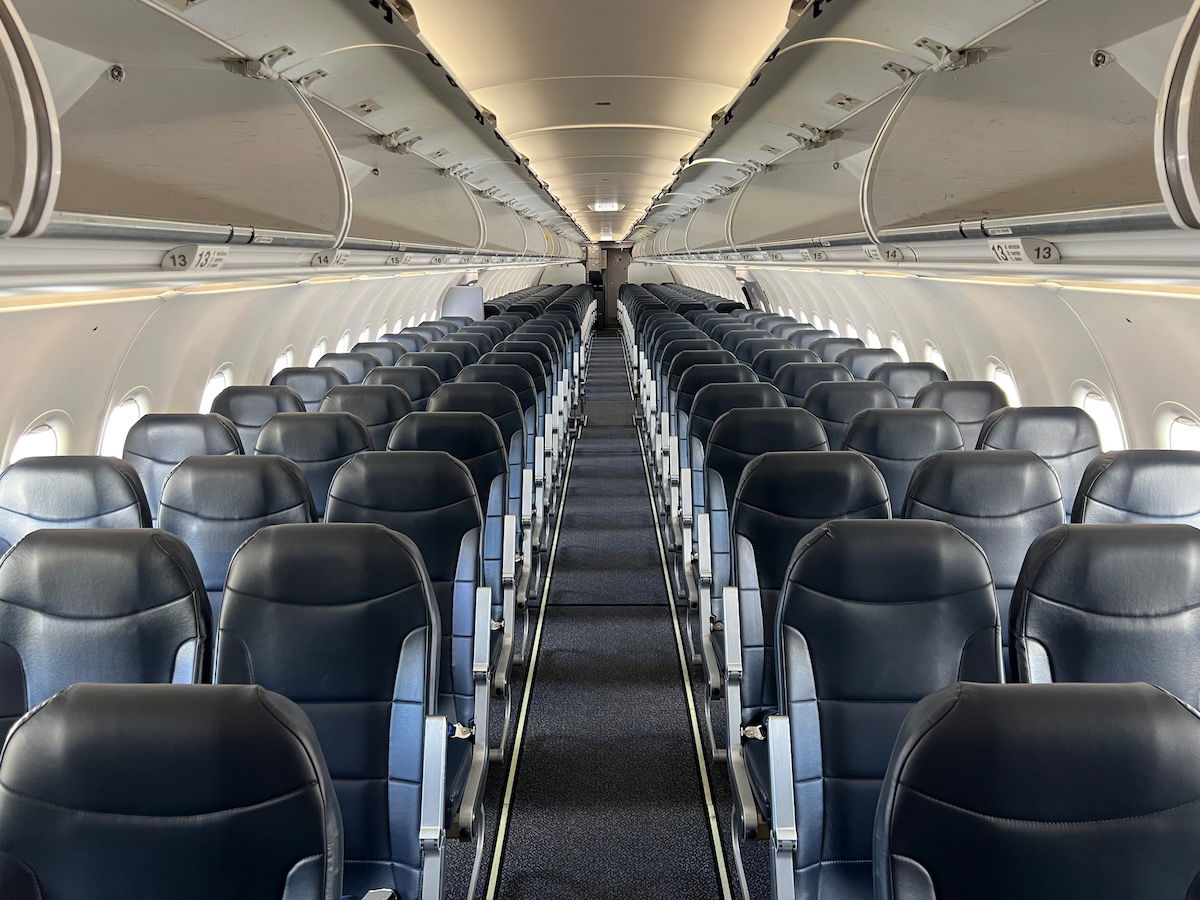 First class would help JetBlue maximize revenue
Airlines maximize revenue on flights in two primary ways — by filling as many seats as possible, and by getting as much revenue as possible from each passenger. Of course airlines would love to have a 100% load factor, but that's just not realistic.
Looking at JetBlue's second quarter 2023 financial results, the airline had an average load factor of 85%, which is respectable. On most JetBlue flights, you have some number of open seats (prior to standbys, etc.). So instead replacing those with first class (which you can sell at a higher cost) seems like a win-win.
As much as the temptation is to install as many seats as you can, that's only so valuable if you can't fill all of the seats.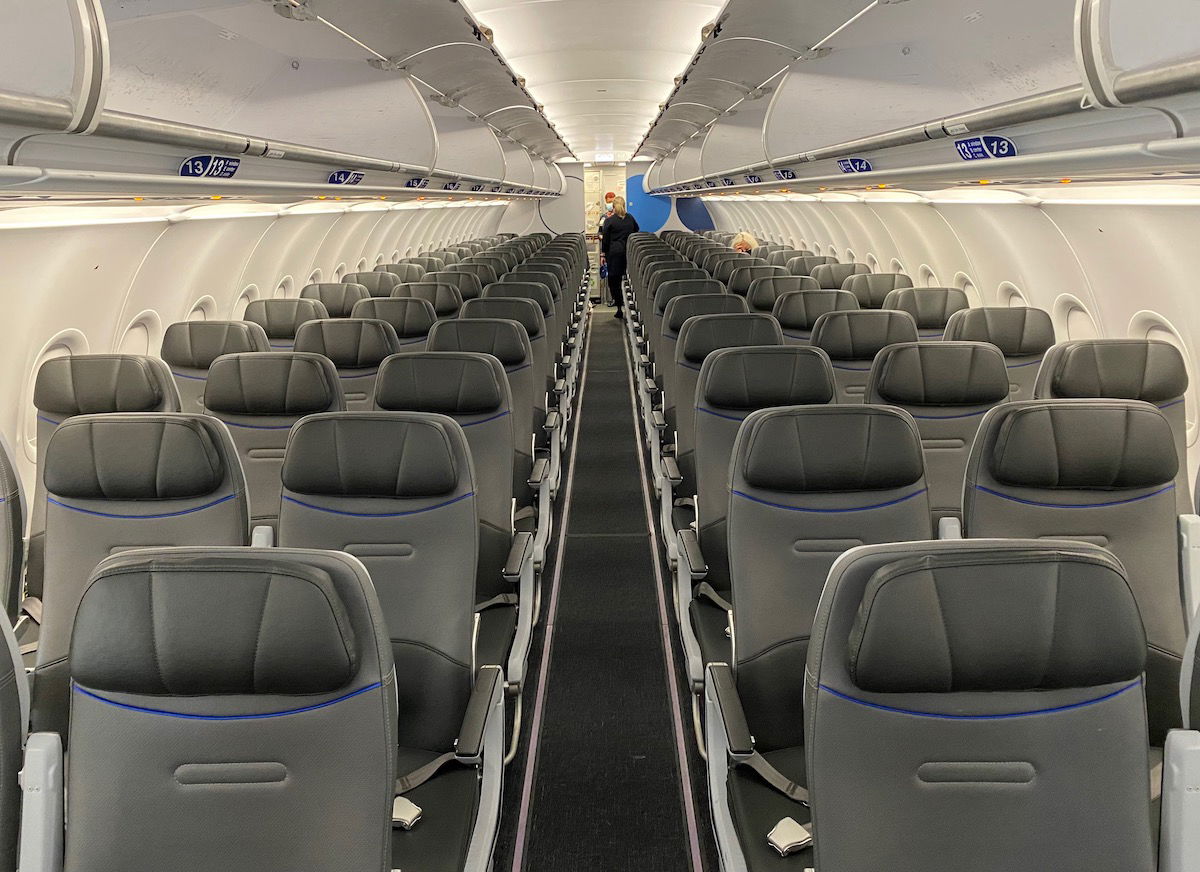 JetBlue could reduce flight attendant staffing on A320s
Typically the seat count on a particular aircraft isn't a coincidence. Per the FAA, you need at least one flight attendant for every 50 passengers. Airlines make a lot of decisions based on that. For example, JetBlue's A321s feature exactly 200 seats, and that's intentional. Heck, JetBlue's A320s initially featured exactly 150 seats, and that also wasn't a coincidence.
Nowadays JetBlue's A320s feature 162 seats, meaning that you need an extra flight attendant for those last 12 seats. If JetBlue introduced first class and reduced the seat count to 150 (with a similar layout to United's A320s, with 12 first class seats, 42 extra legroom economy seats, and 96 economy seats), the airline could reduce staffing on these planes to three flight attendants. That would reduce operating costs.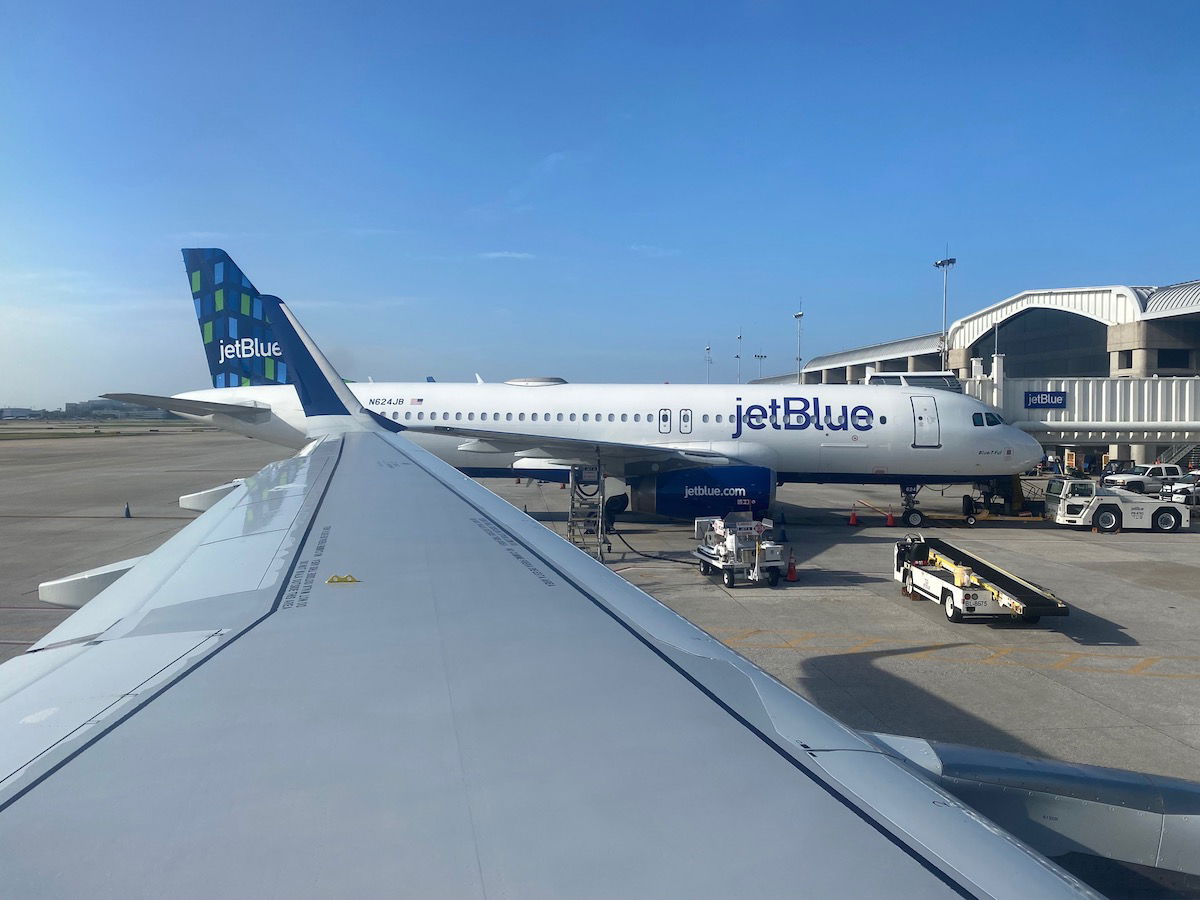 First class would help JetBlue with partnerships
JetBlue has a smattering of random airline partnerships, though they're all of fairly limited value. Essentially JetBlue provides feed to some long haul airlines, though revenue as part of these agreements is fairly limited. I mean, much of this traffic is connecting to Etihad and Qatar Airways, where passengers are traveling to India on fairly low fares. JetBlue's per-segment revenue there is pretty low.
By introducing first class, JetBlue would have more revenue potential for these kinds of arrangements, for travelers connecting to first or business class. After all, long haul premium cabin tickets are among the most lucrative for airlines, and JetBlue could at least get a small slice of that.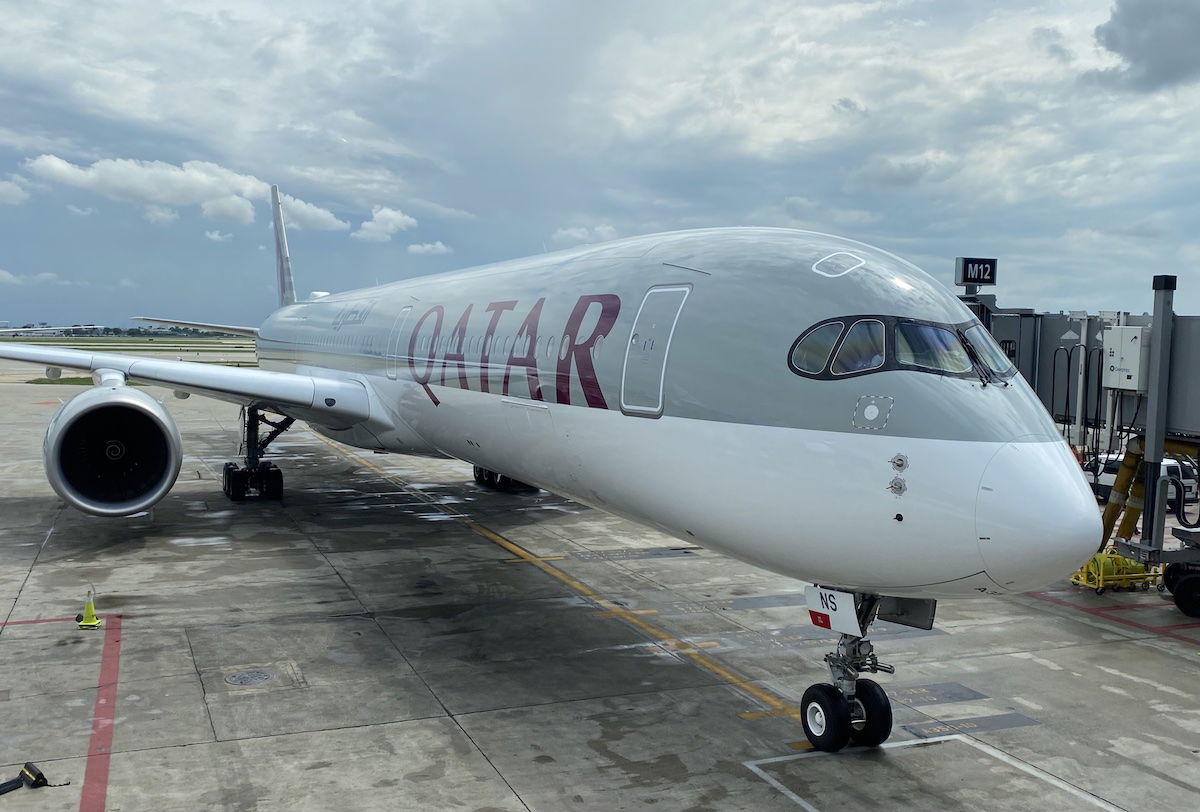 Bottom line
Sometimes it's fun to play armchair CEO, and this is one of those situations. In my opinion there's huge merit to JetBlue evolving and introducing first class. It simply makes more sense given how the carriers business model and the competitive landscape has evolved over time.
JetBlue has proven that it can offer a superior business class product on some routes, so there's no reason a competitive domestic first class product couldn't be introduced throughout the fleet. I see huge upside to this, especially with the efficiency of installing first class on the A220.
So I figured I'd throw this out there, and I'm curious to hear what OMAAT readers think.
What's your take — do you see merit to JetBlue introducing first class?