American Airlines had a rough week operationally, but that pales in comparison to what's going on at Spirit Airlines. I don't remember the last time we've seen a major airline in the United States break down to quite this level without a specific cause.
Spirit has canceled ~1,900 flights this week
Since last weekend, Spirit Airlines has had an operational meltdown on a completely different level than anything else we've seen. According to FlightAware data:
On Sunday, August 1, 2021, Spirit canceled 165 flights (19% of the schedule)
On Monday, August 2, 2021, Spirit canceled 334 flights (42% of the schedule)
On Tuesday, August 3, 2021, Spirit canceled 429 flights (61% of the schedule)
On Wednesday, August 4, 2021, Spirit canceled 427 flights (60% of the schedule)
On Thursday, August 5, 2021, Spirit canceled 449 flights (56% of the schedule)
On Friday, August 6, 2021, Spirit canceled 351 flights (44% of the schedule)
On Saturday, August 7, 2021, Spirit canceled 170 flights (23% of the schedule); this is only as of 2PM ET, so I imagine we'll see some more cancelations
When you add it up, we've seen around 1,900 flights canceled, which is an absolutely shocking number over the course of a week. The good news at this point is that it looks like the worst is behind us. Tuesday, Wednesday, and Thursday were worst for Spirit, and things are slowly but surely improving. But to still see over 20% of flights canceled six days into this mess is pretty bad.
Hopefully by early next week the airline can get below 10% cancelations, but who really knows at this point…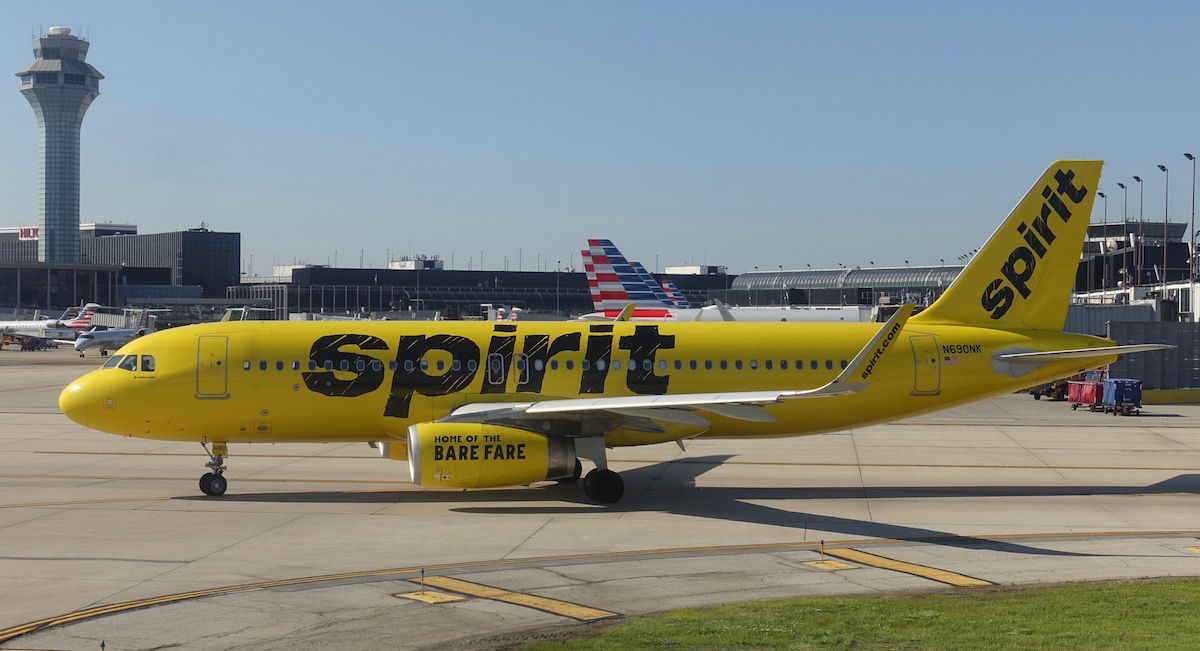 Why are so many Spirit flights being canceled?
Spirit Airlines is blaming weather and staffing issues for the number of cancelations we're seeing. There has indeed been some bad weather in the past week, but ultimately this just seems to be a good old fashioned airline summer meltdown that happens every so often, except to the extreme.
Why are there staffing issues? At the moment the schedules of all major airlines in the United States are being pushed to the limits. Demand for domestic and regional air travel is through the roof, but airlines aren't back to pre-coronavirus staffing levels.
Airlines are taking a best case scenario approach to scheduling, which is to say that they have enough staff to operate all flights if things run smoothly. When things go wrong, though, it's a different story, and everything falls apart. In the airline industry there's a massive domino effect when there are irregular operations. In order for a flight to operate, you need both an airplane and a crew, and when you don't have many spare planes or staff, it gets tricky.
You might have a plane ready to operate a flight but not a crew (because they're stuck in another city and/or have maxed out their flying time, and there aren't many reserves), or you might have a crew but not a plane.
Spirit employees were running away
With Spirit Airlines having major operational issues, there have been reports of passengers trying to assault Spirit Airlines employees, and damage Spirit Airlines equipment. As a result, Spirit Airlines has pulled employees from many airports, and has even encouraged employees to change out of uniform. Yes, that's how bad things have become, at least towards the beginning of these operational issues.
This seemed to start in San Juan, where all contract employees left their positions. While there had been reports that this was some sort of industrial action, it seems much more likely that they simply left for their safety, given how they were being treated by some passengers.
Early Monday morning, planes were being told to divert away from San Juan due to "civil unrest happening within the facilities."
C'mon, folks, act better. This is completely unacceptable. Obviously everyone is extremely frustrated by cancelations and delays, but it's wrong to let this out on frontline employees. They have no fault in this, and are just trying their best to get people on their way. Assaulting them is so wrong.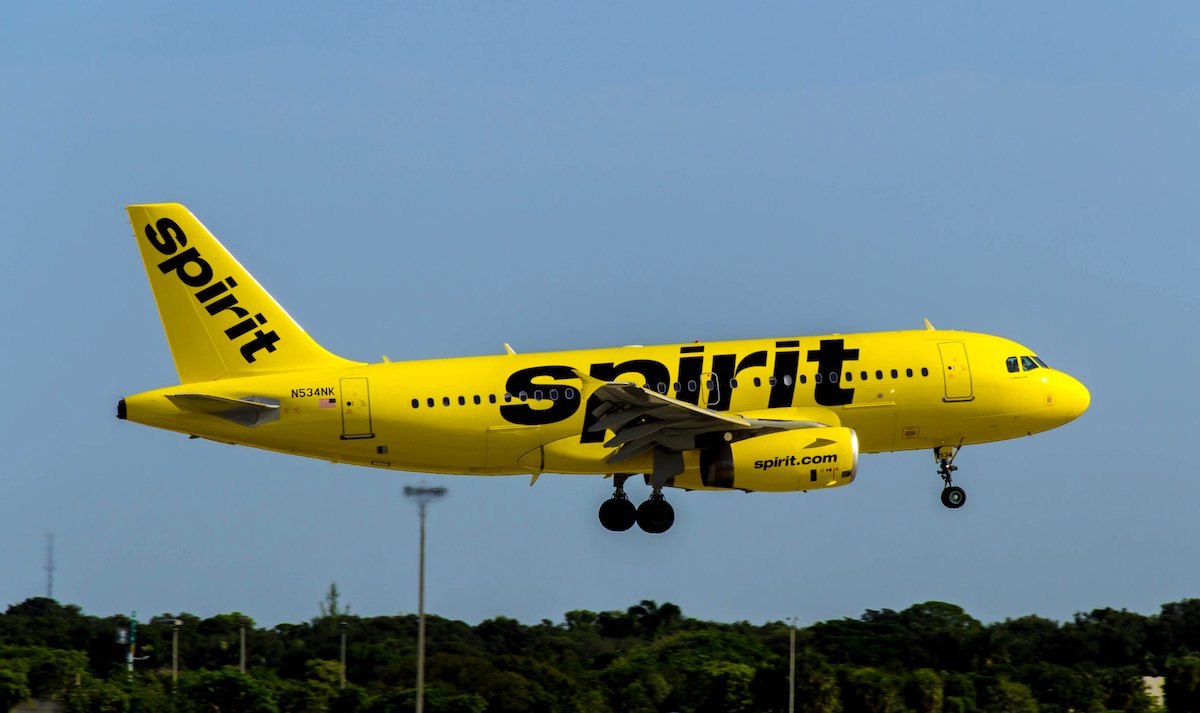 What's going on with Spirit's operations department?
Airline meltdowns happen, it's just a function of how smoothly airlines can recover. In the case of Spirit Airlines, it seems that things really spiraled out of control. I can't help but wonder what's going on with Spirit Airlines' operations department:
Did Spirit have a bunch of people working in operations retire during the pandemic, and the airline isn't staffed to handle issues like this?
Is Spirit's technology for fixing messes like this and rescheduling planes not as good as at other airlines?
While you never expect an airline can fix its operation from one day to the next, it seems like it's taking Spirit an especially long time to recover from this.
Bottom line
Spirit Airlines is having an operationally disastrous week, with roughly 1,900 cancelations. This can't even be attributed to one cause. Rather there has been a bit of bad weather, but mainly it has just been a total meltdown, as Spirit's operation has been unable to cope with the number of flights scheduled. On top of that, passengers have been assaulting employees, causing staff to be pulled from many airports for their own safety. I can't help but feel like there's a bit of room for improvement in Spirit's operations department here.
Things are indeed slowly improving, though even so we're still at 20%+ daily cancelations, which is high. Hopefully within the next few days Spirit can run something resembling a semi-reliable operation.
Are any OMAAT readers caught up in the Spirit Airlines mess?