I can't for the life of me make sense of what happened to the Aegon Mykonos…
My unforgettable stay at the Aegon Mykonos
Many OMAAT readers may remember my summer 2021 stay at Aegon Mykonos, a Marriott Autograph Collection property (well, at least at the time). This was a new points hotel I was excited to check out.
Long story short, I used a confirmed suite upgrade, but was downgraded. Fair enough, stuff happens, but the general manager was a complete jerk about it. And that was only the start of the problems, as eventually the owner of the hotel came into the driveway to yell at me for my "bad energy." We ended up checking out after four hours, because we just weren't comfortable staying there.
Anyway, you can get the play-by-play of what happened in these posts, if you're interested: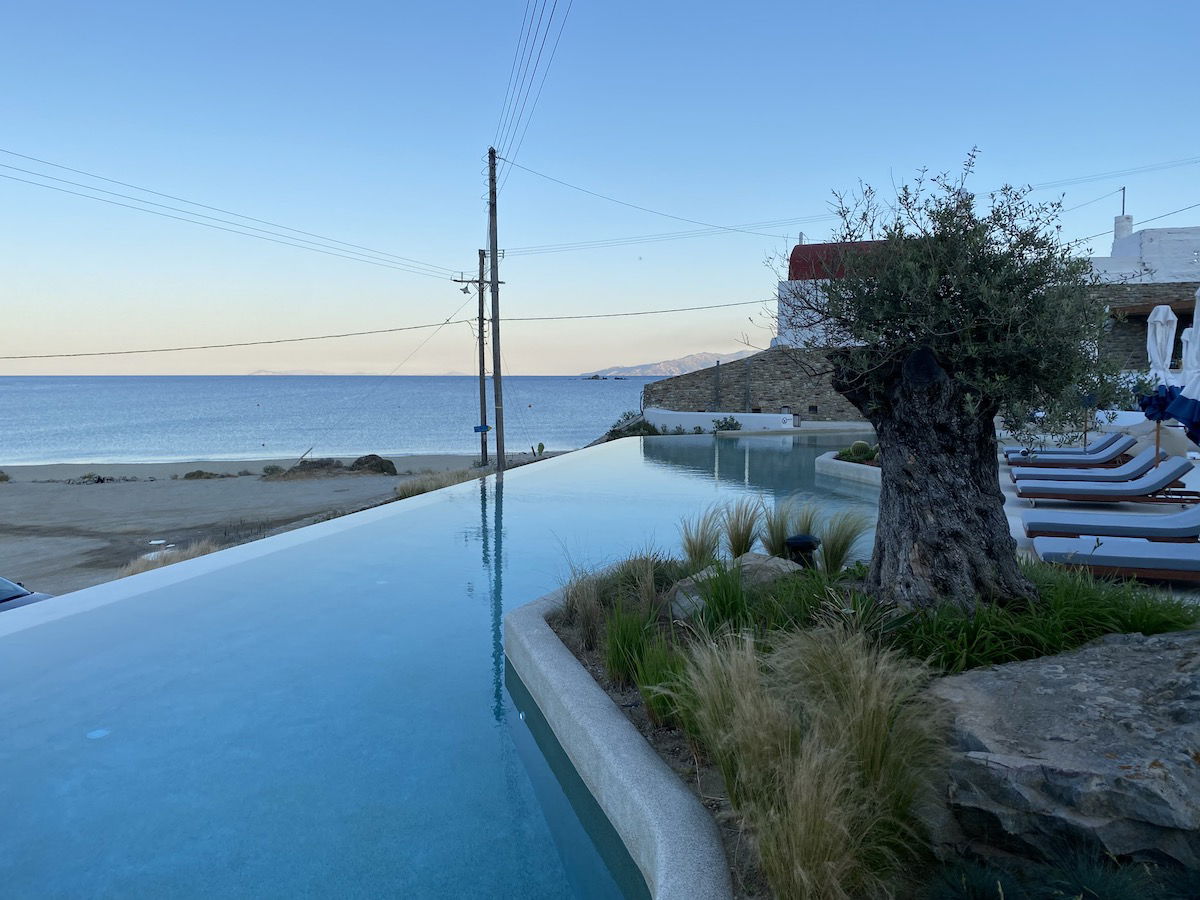 Aegon Mykonos disappears without a trace
If you look online for the Aegon Mykonos, you'd assume that the hotel vanished into thin air. The hotel is no longer listed on Marriott's website. The hotel's own website — aegonmykonos.com — now returns a domain error. The hotel hasn't updated its Facebook or Instagram since 2022. And when you search "Aegon Mykonos" online, you won't find the hotel bookable anywhere.
It seems that the hotel has just closed, which makes no sense for a hotel that's only two years old in one of the world's busiest summer tourist hotspots.
For what it's worth, I suspected that something strange was going on with the hotel last year. In the summer of 2022, I wrote about how the hotel was no longer accepting reservations through Marriott's website. I assumed that there was some sort of a dispute with Marriott. Nonetheless, when I reached out to a Marriott spokesperson, they claimed the hotel wasn't leaving Marriott.
Even with that statement, I assumed that the hotel would either become fully independent, or join another one of the major global hotel groups. We all know that just about all hotel groups are looking to expand their footprint in Mykonos. What I didn't expect is that the hotel would just shut down, since that also doesn't make a whole lot of sense.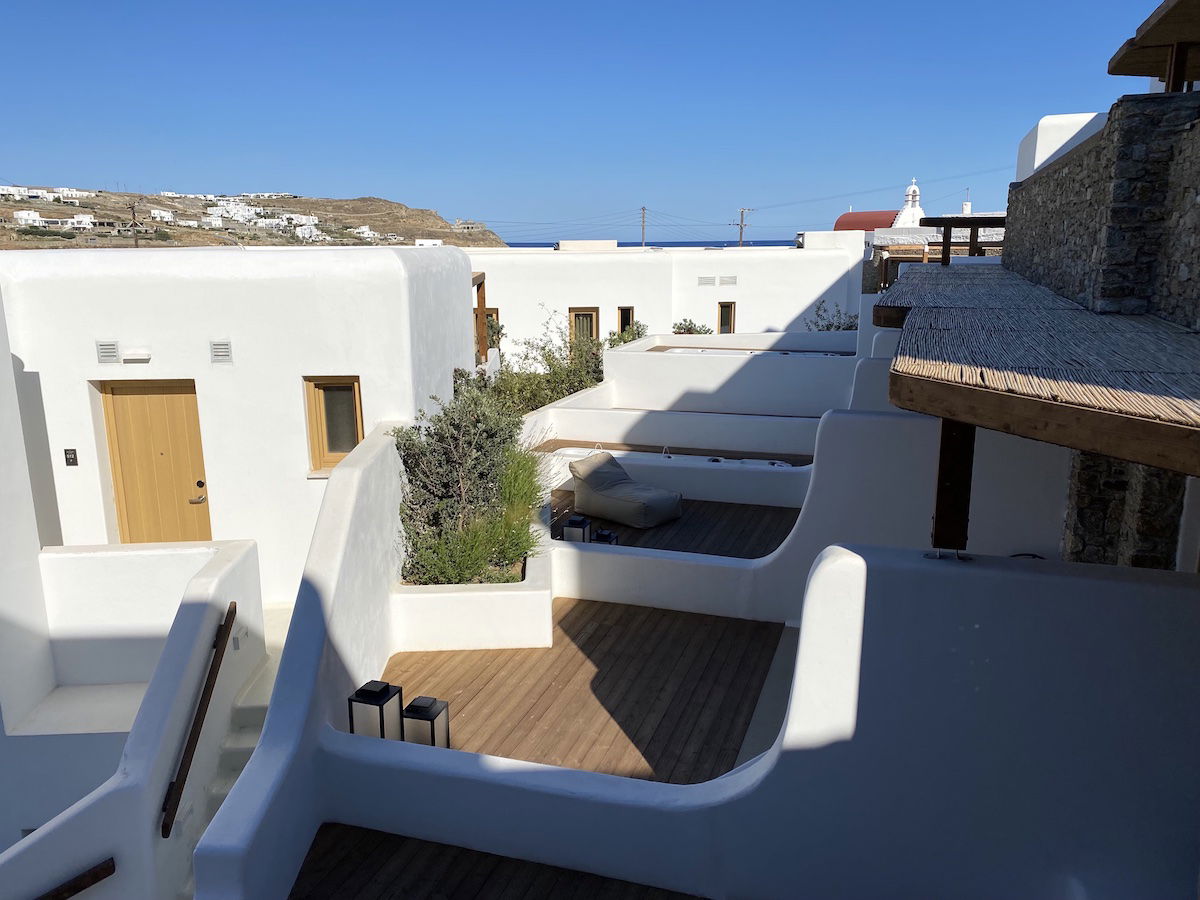 What could explain the hotel closing?
I can appreciate why the hotel might want to rebrand, but it appears the hotel has just closed. What could possibly explain that? I'm trying to come up with theories, and have just two possible explanations:
There are financial issues; maybe the owners are in financial trouble, or something along the lines
There are structural or safety issues; maybe the hotel just isn't in a position to accommodate guests at the moment
Interestingly I brand new hotel named Yi Mykonos opened this summer, very close to the Aegon Mykonos. However, based on everything I can see, it doesn't appear to be the same hotel, even though it has the same management company that the Aegon Mykonos had.
I am still curious what ultimately happened that caused the Aegon Mykonos to leave Marriott. I'm not so full of myself to think that my situation is the reason that the hotel left Marriott. Rather I assume there was some other major dispute, and the parties couldn't come to an agreement. I'm not sure if that had to do with reimbursement for points stays or elite benefits, the owner's disdain for Marriott Bonvoy members, or what. Or perhaps it had more to do with bigger picture financial or safety issues, as I theorized above.
For what it's worth, the former general manager of the Aegon Mykonos now seems to be the general manager of a limited service Marriott property in Greece. I think that's probably a better fit for him.
Bottom line
The Aegon Mykonos has seemingly closed. The hotel stopped accepting reservations, shut down its website, disappeared from social media, was removed from Marriott's website, etc. I can't help but wonder what caused the hotel to fully close. It must be financial or safety issues, right? What other explanation could there be for a hotel in Mykonos just shutting down altogether?
What do you make of this Aegon Mykonos situation?