Regular OMAAT readers will likely remember my four hour stay at Marriott's Aegon Mykonos last year, which was at the time a new hotel. Well, a reader with an upcoming stay emailed me to point out something odd going on with the hotel's reservations system, which I figured others might find to be interesting.
I wanted to provide an update, because as pointed out in the comments section, it seems increasingly likely that this hotel has either suspended or terminated its relationship with Marriott.
Aegon Mykonos stops taking reservations on marriott.com
This is a summer of unprecedented travel demand, and Mykonos has arguably become one of the biggest summer hot spots in the world (I'm happy I went in the past, because it has gotten too wild at this point — it makes Saint-Tropez look like a quaint town no one has heard of, by comparison).
Yet oddly roughly a week ago the hotel stopped accepting reservations on marriott.com. Regardless of which date you search, the hotel simply isn't for sale. That doesn't seem right.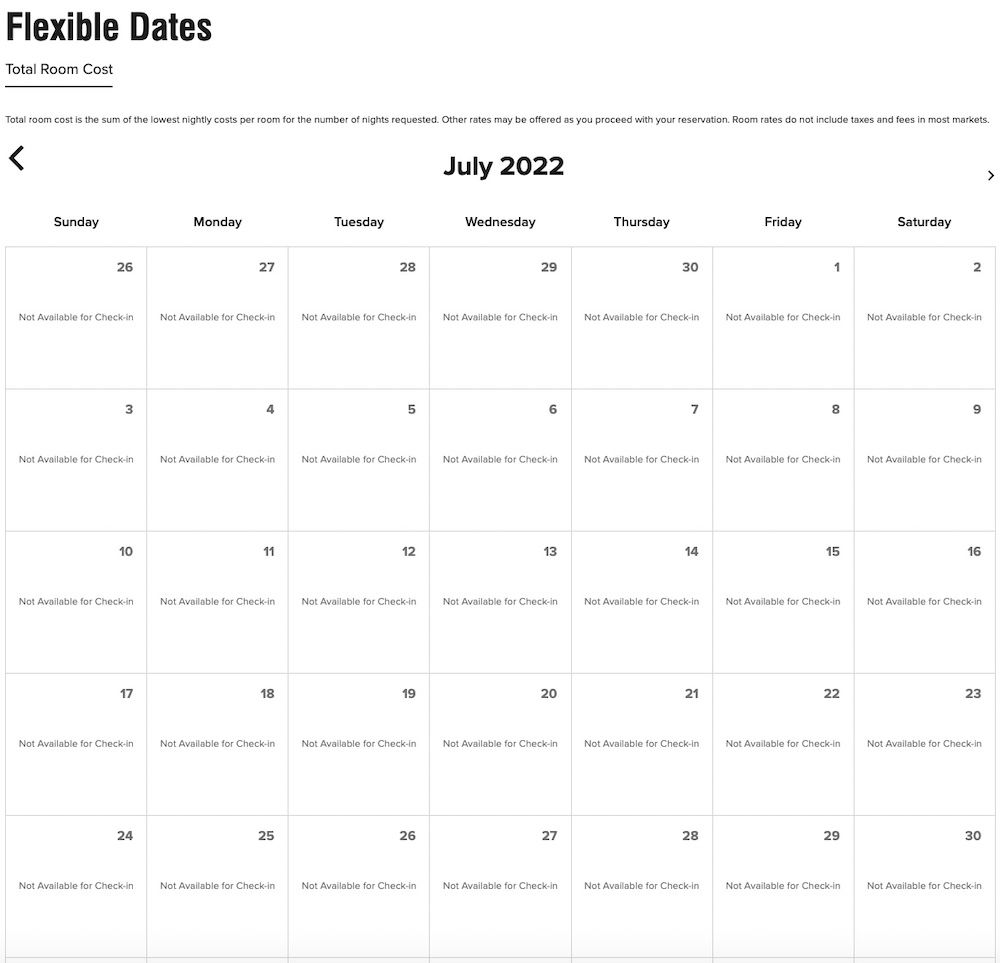 Suffice it to say that this seems like a very strange time to stop accepting reservations, given that the busy summer travel season is just gearing up, and marriott.com is presumably the hotel's primary booking channel.
My mind immediately came up with a few scenarios:
Did the hotel suddenly have to shut down for some reason?
Did the hotel decide to end its affiliation with Marriott, or did Marriott decide to end its affiliation with the hotel?
Was it just a temporary tech glitch?
Were they celebrating the one year anniversary of my stay at the hotel with a moment of silence? 😉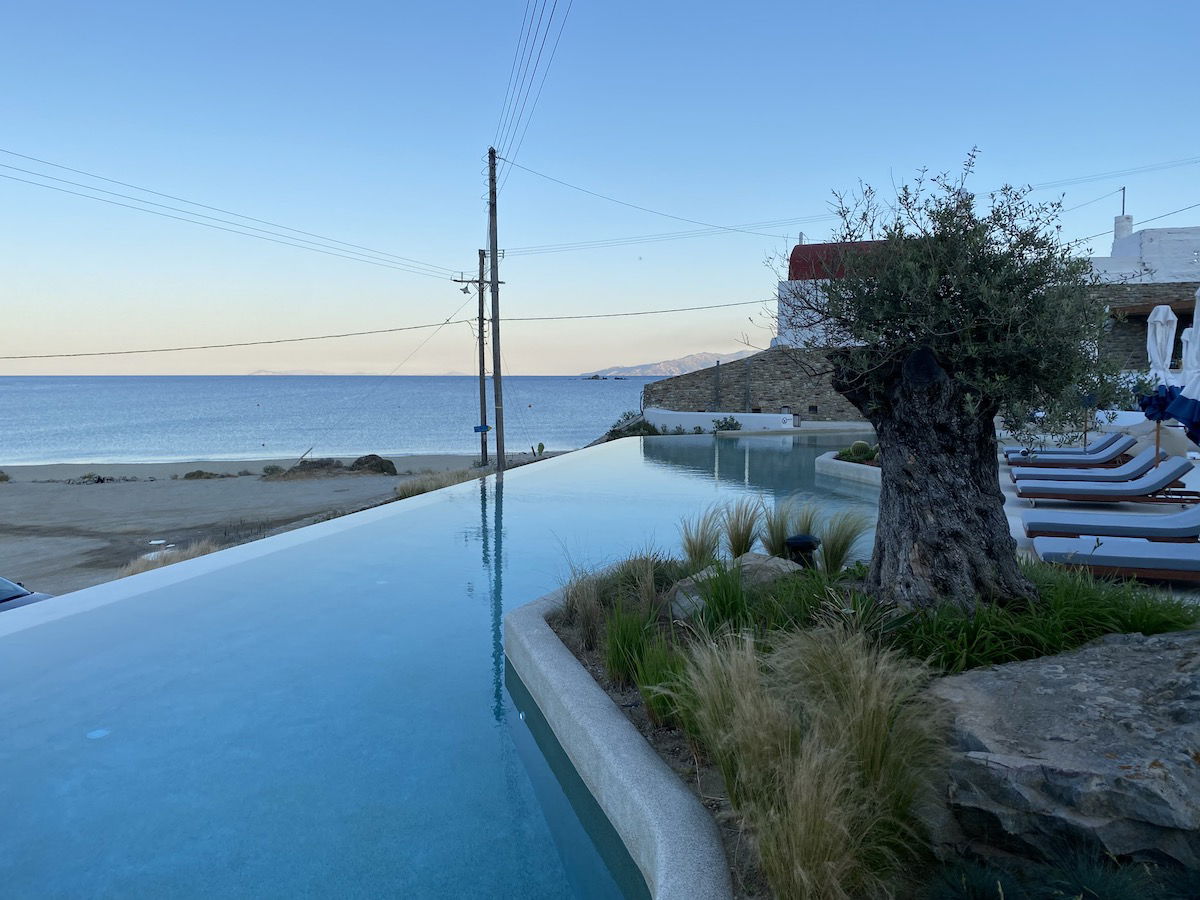 What the hotel claims is going on
Several days ago I decided to phone up the property and ask to speak to the reservations department, as I was curious if they were taking reservations by phone. The person who answered the phone acted oddly about the request. He asked what days I was interested in, and asked for my info so that I could be emailed a quote.
I asked if the reservations department was available, and he indicated they were in a meeting. I said I'd call back. So the next day I phoned up (at a different time), and I think I spoke to the same guy again. He once again told me that the reservations department was "in a meeting," and offered to take down my info. I said I'd call back.
I tried again a third time the next day (at a different time), and I was informed that… the reservations department was "in a meeting." At this point I indicated that I had called before, and had also been told that the reservations department was in a meeting. I asked if there was something more going on.
He responded that "we are having some issues with our system, they are trying to correct that."
Keep in mind that one of the benefits of belonging to a major hotel group like Marriott is access to Marriott's technology, and that's why you won't generally find individual hotel reservations systems going down for nearly a week.
Interestingly the hotel still seems to be operational. A FlyerTalk member who checked in earlier this week asked on-property about why the hotel wasn't accepting reservations, and was allegedly told that "they had problems with a Greek bank and can not take Amex until they sign with a new bank."
Suffice it to say that this is a strange explanation:
Is this the only hotel in Greece that's suddenly taking down its reservations system because it's having problems with a Greek bank?
Even if the hotel can't accept Amex, couldn't it just put up a notice saying that Amex cards temporarily aren't being accepted, and that payment will need to be made with another product?
Not accepting reservations while continuing to be operational is a mighty strange approach to take, and suggests there may be more to this story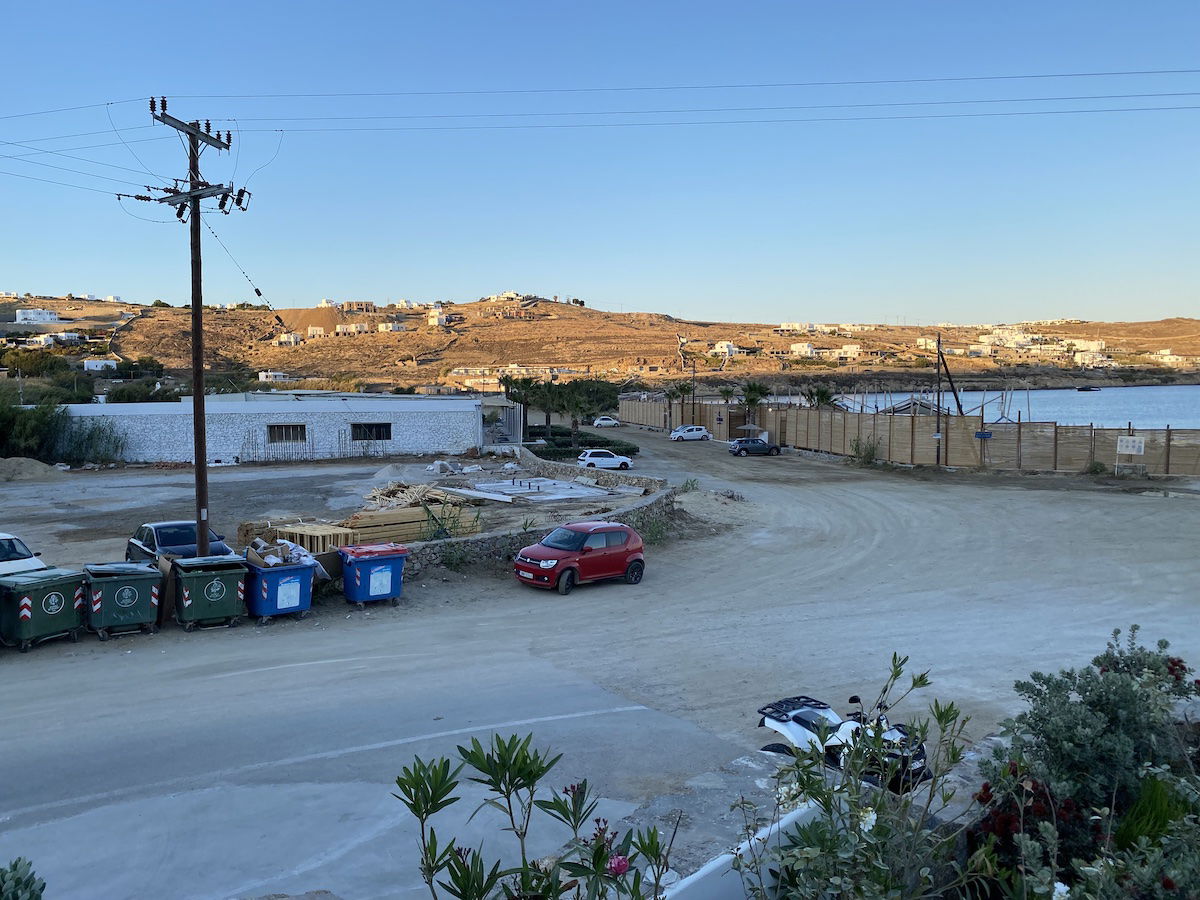 A more likely explanation of what's going on
Interestingly in the past couple of days, the property's own (non-Marriott) website has removed all mentions of its Marriott affiliation, or of being an Autograph Collection. The logo has even been updated to remove "Autograph Collection" from it.
The hotel has also once again started accepting reservations on its own (non-Marriott) website. Therefore it seems highly likely to me that the hotel's affiliation with Marriott has either been suspended or terminated.
Obviously this timing is very strange. This is a seasonal property, the season has started, and presumably many guests are booking this hotel specifically because of its affiliation with Marriott. This isn't typically the time where you'd amicably cut ties, if you were to do so.
I'd have to guess that this was initiated by Marriott, rather than by the hotel. What would cause that? There are a variety of scenarios I can come up with (especially given the people behind this property), so all we can do is use our imagination for now.
If this does end up being the case, don't expect any elite perks to be honored at this property for future stays. Oh wait, the hotel wasn't doing that when it belonged to Marriott either. 😉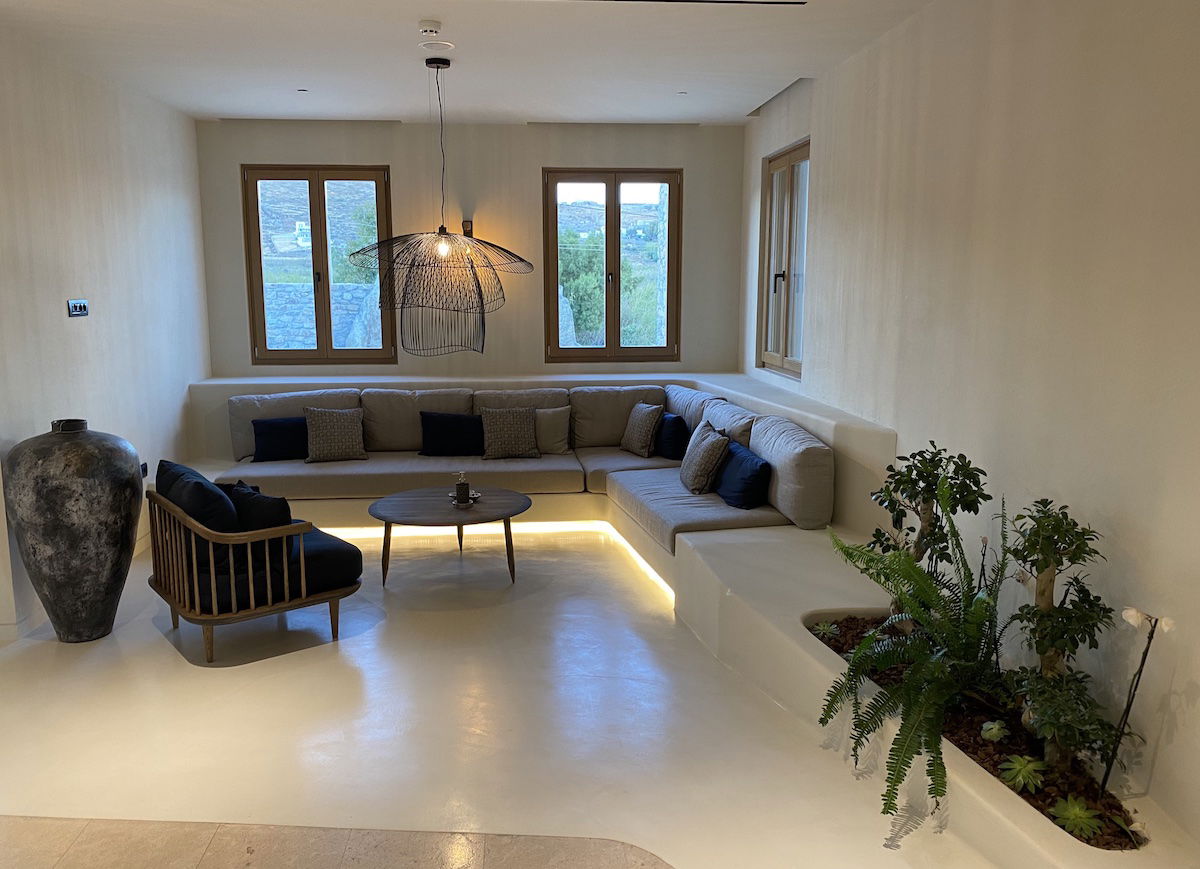 Bottom line
Marriott's Aegon Mykonos stopped accepting reservations through marriott.com around a week ago. The property is now once again accepting reservations on its own website, and has removed all mentions of an affiliation with Marriott from its own website.
The timing of all of this is very strange, given that it's the beginning of what will no doubt be the busiest summer travel season ever in Mykonos. While the hotel claims it's having some "issues" with its "system," it seems much more likely that the hotel is losing its affiliation with Marriott. The real juicy detail (that we probably won't learn) is why that's happening…