Read the full saga:
It's time for an update on my saga with the Aegon Mykonos, a Marriott Autograph Collection property — I wrote about how the hotel refused to honor suite night awards, along with the hotel's complete unwillingness to do anything to remedy the situation.
I have an update, and I couldn't have anticipated how poorly this would play out. In this post I'll share my check-in experience, and in the next post I'll share what happened after that, which made me feel so unwelcome and borderline unsafe that I decided to leave the property before even spending a night (and I'd recommend anyone who has a reservation here seek accommodation elsewhere).
A few important things to acknowledge
Before I share my check-in experience, I think it's important to mention a few things:
This is obviously very much a "first world problem," and there are so many worse things going on in the world; I share this in the context of a blog about travel and loyalty programs
I share my objective experiences with hotels on this blog, and note both the good and the bad of my hotel stays; no hotel stay is perfect, and there's always room for improvement, and I think it's constructive to note those things
However, I'm not a hotel complainer, because I'd rather just have a good attitude and make the best of hotel stays; I couldn't tell you the last time I requested compensation from a Marriott property, but I think it has been years
That being said, at some point enough is enough, and when a hotel refuses to even acknowledge that a mistake was made, there's a point at which you have to stand up for yourself
My talk with the Aegon Mykonos manager
I had asked for the Aegon Mykonos general manager to reach out to me before my stay, though the response was that he would meet me at check-in. I was first checked in by the guest experience agent, the same guy I had been in contact with through the Marriott chat feature. Then the general manager greeted me a few minutes later.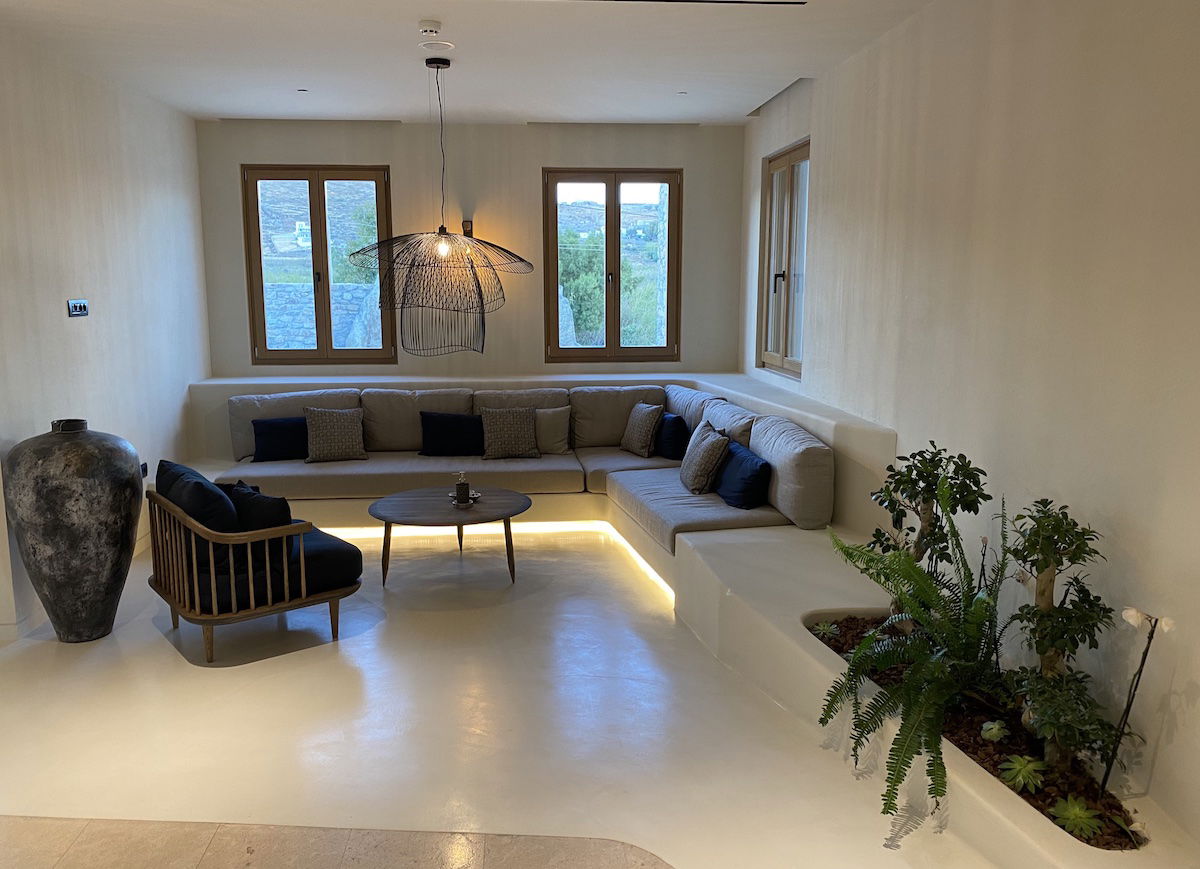 I first explained the situation to the general manager — I had a confirmed upgrade using suite night awards, and those weren't being honored. I was primarily staying at this property because I could get these to confirm — otherwise I would have stayed elsewhere.
I even tried to be understanding:
I acknowledged that sometimes glitches happen, that Marriott corporate may have some responsibility here, and that they probably couldn't make one of these suites appear out of thin air if they were in fact all occupied (for whatever reason)
However, the hotel took no accountability and wouldn't do anything to make it right; whether it was Marriott's fault or the hotel's fault shouldn't matter as a guest, and my primary issue was the hotel simply trying to sweep this problem under the rug
The general manager immediately became defensive. Even though I was told he had been briefed on the situation, he apparently hadn't seen the email confirmation I received from Marriott about the suite being confirmed. He asked to see it, scrolled, and then once again reinforced that this was Marriott's fault.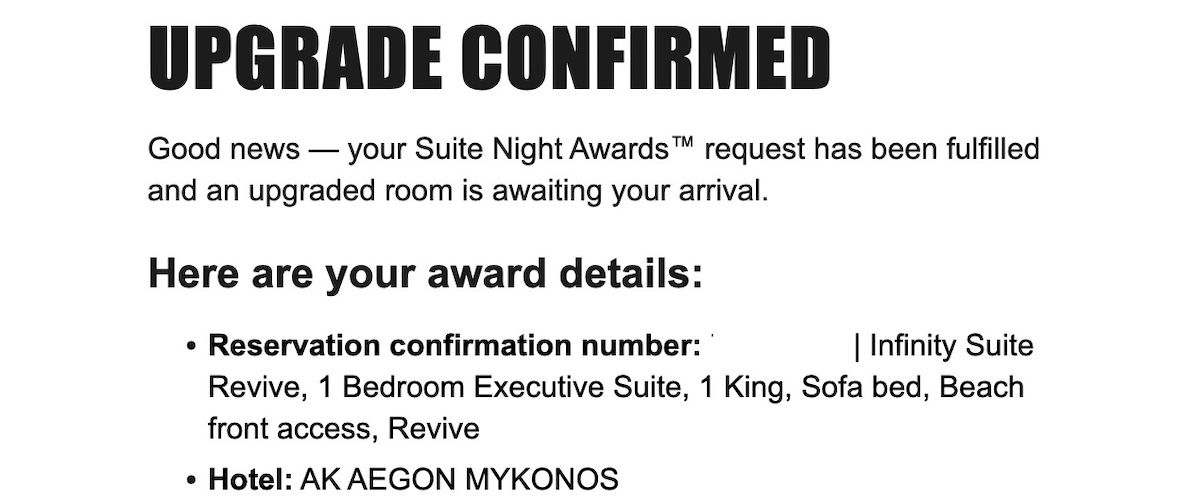 They countered my confirmation email by showing me "proof" that the hotel rejected the suite night award request on May 27 (which I'm not even convinced was real, since it was a bizarre printout that looked modified). I explained that didn't even make sense, because that was a week before check-in, and suite night awards only clear at most five days before check-in. Suite night awards can't be denied before the window for them being confirmed. That's not how that works. Unfortunately it all went downhill from there.
I explained how disappointing it was that no one had even apologized to us, and that it was inconvenient to be downgraded and have to switch rooms after two nights. His response? "This problem is a big inconvenience for us as well." Oh, I'm so sorry as the general manager of a hotel you have to be inconvenienced with customer service issues!
At this point he asked what I wanted the hotel to do. I explained that I thought it would be appropriate to receive some points back as compensation. His response? "You are staying here complimentary, and you want points?"
Are you serious?! "Sorry, you realize I spend a lot of money at Marriotts and on credit cards to earn points, right? They're not free, there's a direct opportunity cost to using them. And you do get reimbursed from Marriott for my 'complimentary' stay, no?" He kept emphasizing that we were staying complimentary, and therefore essentially inferred that expecting anything was unreasonable (by the way, our third and fourth night were booked as cash rates).
"How about we give you a junior suite for the first two nights and then we'll upgrade you to the other suite for the last two nights?" I literally already had the upgrade confirmed (and the hotel agreed to it) for the third and fourth nights, so that isn't anything.
At this point the stakes were upped — "how about we offer you 1,000 points at check-in?" Like, you mean, the standard Platinum welcome amenity points? Are you serious?
"We can offer you 750 points for your first and second night to make up for this." I said "that's literally $5 worth of points per night."
I suggested that a more substantial number of points was appropriate, to which the response was "due to GDPR we can't access your points." "Right, but you can issue points as compensation, no?" He then once again started blaming Marriott, reinforcing that the hotel had no responsibility here.
He said he had reached out to Marriott. "Great, what did they say?" "They haven't responded." "So that doesn't really do much for me, does it?"
I explained that I didn't know one way or another if this was in fact Marriott's fault, but I did mention to him that the hotel has been selling suites in a building that's allegedly completely closed, and they pulled the inventory the night before our stay after I confronted the hotel about this. That doesn't exactly give me faith that the hotel is doing a good job managing inventory, and makes me believe the fault may at least partly lie with the hotel rather than just Marriott corporate.
He completely denied that this was the case. I told him that I swear on my life that was the case, and that I had even chatted with the guest experience agent about this. He tried to backpedal, and claimed we discussed it, but he never checked inventory. Right. The general manager doubled down that this was impossible. Fortunately I had taken a screenshot at the time. Of course he had nothing to say then.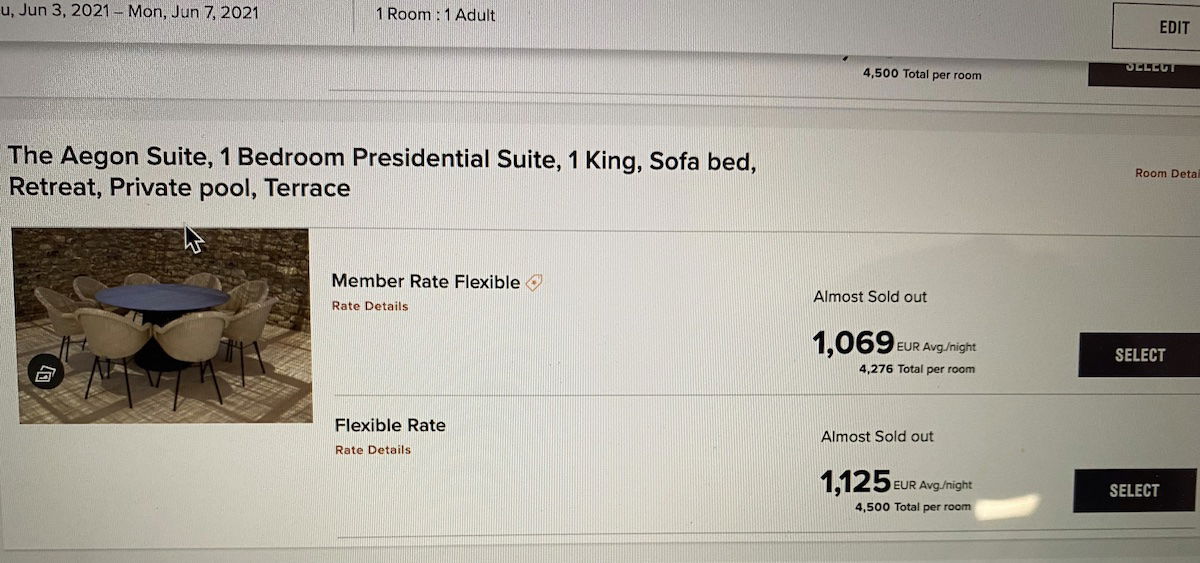 The two of them just kept repeating themselves, claimed they had no responsibility for any of this, that it was all Marriott's fault. They kept emphasizing that they'd upgrade us to the suite that we already had confirmed for the third and fourth night, and that they'd tell Marriott to refund our suite night awards for the first and second night (how generous!), but they wouldn't budge beyond 750 points (which I value at $5).
I expressed my dismay at their unprofessionalism, and said "we're unhappy with," to which his response was "we strive for customer satisfaction." Right.
At that point we just asked to be checked into a room. We weren't getting anywhere, and at that point I figured I was better pursuing a resolution through other avenues. We didn't end up actually staying in that room, though, due to what happened later that evening.
Bottom line
Suffice to say that my first proactive interaction with a Marriott general manager in years went… not well. I wasn't necessarily expecting the most polished service on earth, but I would have hoped for better than the "not my problem" response I got from this general manager.
He put the blame squarely on Marriott, and seemed to think that this issue was between Marriott and me, rather than between Marriott and the hotel (or heck, even between Marriott, the hotel, and me). He also thought I was being unreasonable for expecting anything because I was staying "complimentary," as he put it. I just can't believe that this is how a hotel general manager would act.
I would have settled for a sincere apology, an acknowledgement of how this wasn't my responsibility and was an inconvenience for me, and maybe a comped meal. But I'm not going to settle for a non-apology, no accountability or concern from the hotel, and 750 points.
But yeah, unfortunately the above was the more professional of the two interactions I had while on property. Stay tuned, I'll share the second thing that happened on property in a bit…