You will often see reference to the 'US3' or the 'ME3' when reading about global aviation. The US3 refers to the biggest three airlines in the US — American, Delta and United which as a result of mergers and consolidation now have by far the most market share in their markets and are three of the biggest airlines in the world. The 'ME3' refers to the biggest and most well-known airlines in the Middle East — Emirates, Etihad and Qatar.
Those two groups are even in a battle with each other.
Over the last several years, ownership structures in Europe have meant that Europe has slowly but surely developed its own 'Big 3,' with what has become informally known as the 'EU3.' It's interesting that just like in the US, each of the main members of the 'Big 3' in Europe is a member of each of the big 3 global alliances — Oneworld, Star Alliance and SkyTeam.
It's not quite as clear-cut as the US and Middle East, because they haven't simply merged or grown by themselves into three separate, distinct brands — they are part of larger ownership groups.
Let me explain.
IAG
IAG began really growing with the merging of British Airways and Iberia in 2010. It has around 65,000 employees with a group fleet of over 500 aircraft, with hubs in Dublin, London, Madrid, Barcelona and Rome. Their brands are:
Aer Lingus
British Airways (including BA CityFlyer and OpenSkies)
IAG Cargo
Iberia (including Iberia Regional, Iberia Express and Iberia Cargo)
LEVEL
Vueling
They're the most profitable of the EU3 with a net profit in 2017 of around 2 billion euros, with the British Airways brand contributing most of this profit.
I just see IAG as getting bigger, stronger and more profitable every year. They may not have the most popular brands in the market, but their leadership team knows how to run a business very profitably, and for a publicly listed company that is the primary objective.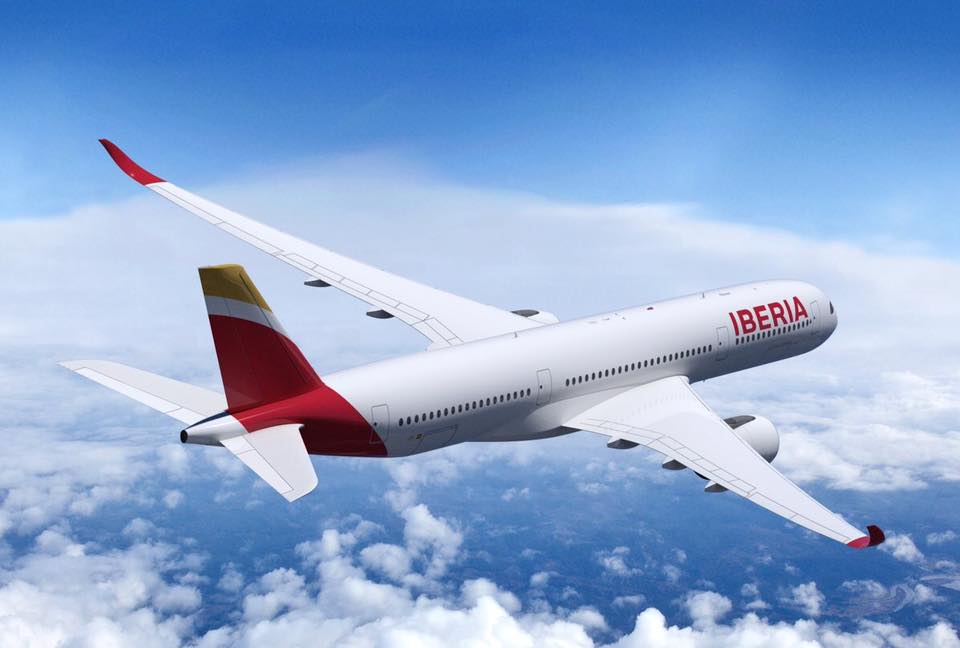 Where to next?
The biggest news in IAG world this year has been their recent investment in Norwegian. This leads to all sorts of possibilities, the most notable being that IAG could acquire Norwegian completely. What they would do with it is anybody's guess, from simply continuing Norwegian's operations as is, to killing off Norwegian completely to protect their market share and profit margins.
I would assume that IAG plans to launch LEVEL from London at some stage to compete with Norwegian, but this will depend on what their plans are with their Norwegian investment, because Norwegian longhaul is a much better and stronger brand than LEVEL will ever be. IAG will have to do a lot more than just match Norwegian's prices to beat them with LEVEL.
There have also been rumours for years that Aer Lingus will join oneworld, and I'm actually surprised this hasn't happened yet, although apparently they've now decided they don't want to.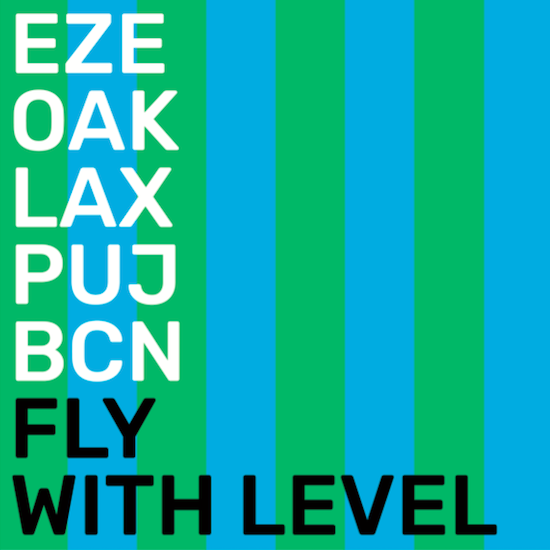 Deutsche Lufthansa AG
More commonly known as the 'Lufthansa Group,' this group began growing once Lufthansa purchased Swiss in 2005. Lufthansa is a founding member of Star Alliance, and one of their biggest and most powerful members. With major hubs in Frankfurt, Munich, Zurich, Brussels and Vienna the group has more than 120,000 staff and more than 600 aircraft. Their brands are:
Air Dolomiti
Austrian Airlines
Brussels Airlines
Eurowings (including Eurowings Europe)
Lufthansa (including Lufthansa Cargo and Lufthansa CityLine)
Swiss International Air Lines (including Edelweiss Air)
AeroLogic
SunExpress (including SunExpress Deutschland)
Not surprisingly, the Lufthansa brand is by far the biggest and by far the most profitable of the group.
Lufthansa has been so successful partly because of the protectionist policies of the German government, which have limited the growth of the ME3 (and even Ryanair) into Germany. Lufthansa has not had to compete on price with low cost carriers in their home markets to the extent that many other European airlines have, and can protect their very valuable business traveller routes from cheaper competition.
There's a certain prestige and sophistication about this group, especially as Lufthansa and Swiss still retain excellent first class products and lounges.
Eurowings was a part of Lufthansa Regional until 2014, then began operating flights as Germanwings. In early 2015 the group announced that the Germanwings name would be retired and all flights under this brand would be operated by, and called, Eurowings. Germanwings was involved in a serious incident in March 2015 where all 150 passengers and crew perished, as a result of the intentional action of the pilot.
I suspect if there was any doubt to retire the Germanwings brand prior to this incident, there was no doubt afterwards.

Where to next?
Lufthansa has plans to turn much of Brussels Airlines into its Eurowings brand but still with a proper business class as shown below. Though Brussels Airlines has a fairly small longhaul network, I find their substantial presence in West Africa (where they have loads of unusual fifth freedom routes) really interesting, and apparently this was one of the reasons Lufthansa invested in Brussels Airlines to start with.
I still see Eurowings as a low cost carrier even though they are installing a proper, lie-flat business class cabin. It will be interesting to see how this model fares.
Lufthansa also has submitted an offer to invest in struggling Italian carrier Alitalia. If this happens we may see Alitalia leave SkyTeam and join the Star Alliance family. This would make this group an even stronger presence in Western Europe.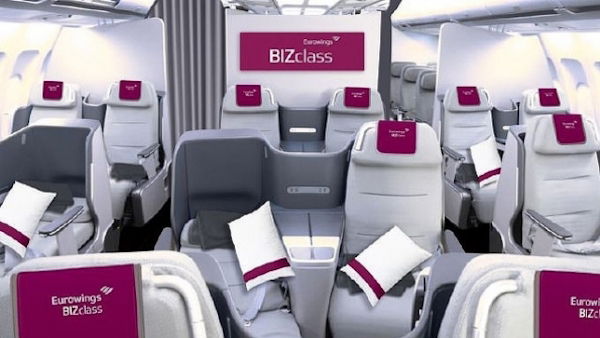 Air France-KLM
This is probably the least exciting of the EU3 for me personally, because they are not hell-bent on conquering Europe like IAG and Lufthansa seem to be. Air France and KLM have been merged for 14 years and along with Delta have a lot of influence in the SkyTeam alliance.
They are not quite as spread out as the other two 'Big 3' and concentrate their operations mainly in France and the Netherlands.
They operate huge hubs, naturally, in Paris and Amsterdam with more than 500 aircraft and 85,000 staff. What I didn't know was that despite KLM being a much smaller airline than Air France in terms of fleet and revenue, KLM is much more profitable. I suspect Air France's never ending strikes may have something to do with this!
Their brands are:
Air France (including HOP! and Air France Cargo)
Transavia
Transavia France
Joon
KLM (including KLM Cargo and KLM Cityhopper)
Martinair
Servair

Where to next?
Air France-KLM seem less interested in merging with other European airlines, and more interested in simply cooperating successfully (and peacefully!) with their SkyTeam partners. They have a very close relationship with Delta — if you have ever seen Delta's enormous presence at Amsterdam's Schipol Airport you would realise this.
Air France-KLM have also invested a minority stake in Virgin Atlantic, which makes sense given their best friend Delta already holds 49% of Virgin Atlantic, and those two airlines work very closely together.
If Virgin Atlantic were to ever join a global alliance (and I doubt they ever will), it would undoubtedly be SkyTeam.
Ben has written several times about Air France's confusing new brand, Joon. While it pitches itself as an airline for millennials (apparently I just fall into that category and Joon holds zero interest for me) it's more likely that Air France is trying to circumvent the strict unionised labor conditions of Air France by starting a 'new' airline that they can then transfer their routes, planes and more importantly staff onto with lower pay and working conditions.

Bottom line
While there are no official, obvious 'big 3' European airlines, it has been interesting to see how these 3 groups have formed, through mergers, alliances and start-ups.
I certainly wouldn't expect to see these airlines merge with each other, just as you wouldn't ever expect the 'Big 3' US airlines to ever merge. Each brand is strong in its own country, so it makes sense to maintain the brands, and just cooperate closely. There would be uproar in Spain if Iberia changed its name to British Airways, for example.
There has been talk for some time that struggling Etihad may eventually merge into Emirates, which would leave the 'ME2.' Excluding the enormous LCC operators in Europe with their hundreds of planes, I wouldn't expect to see some of the remaining European legacy airline groups like SAS or TAP swallowed up by the EU3.
But then again I never expected to see IAG invest in Norwegian, so you never know what will happen!
Where do you see the future of airline travel in Europe?