For several years the "big three" US carriers have been running a smear campaign against the Gulf carriers. I think they could have had a case, but instead they were running a campaign based on faux-patriotism, suggesting that if the Gulf carriers aren't stopped then airline employees in the US will lose their jobs, and that we won't be able to get our military where they need to be. Yes, unfortunately I realize campaigns like this often work, and that's why they took such a disingenuous approach.
The US carriers didn't have any luck pleading their case with the Obama administration, and they haven't had much luck with the Trump administration either. Of course they (especially Delta) want to save face, so they don't want to come out of this looking like they lost.
In January the US and Qatar reached an agreement in their dispute, which was a victory for Qatar Airways. Under this agreement, Qatar Airways agreed to release audited financial statements in accordance with internationally recognized accounting standards, and Qatar's civil aviation authority had to agree that they were unaware of any plans by Qatar Airways to start fifth freedom flights to the US. That didn't even restrict them from doing so in the future.
This deal was specifically between the US and Qatar, and didn't include anything between the US and UAE. We had heard rumors that a deal between the US and UAE would be reached soon, and it looks like that happened today.
The Open Skies battle between the US and UAE is now over. This deal was signed in private today at the State Department by Assistant Secretary of State Manisha Singh and Emirati Ambassador to the US Yousef al-Otaiba.
So, what's included in this deal, which is said to have been carefully crafted to allow both the US and UAE airlines to claim victory? According to the AP:
Under the deal, Dubai-based Emirates and Abu Dhabi-based Etihad Airways agreed to voluntarily open up their accounting books by publishing annual financial statements "consistent with internationally recognized accounting standards."

In a side letter, the Emiratis state they currently have no plans to add more so-called "Fifth Freedom flights" in which passengers can fly to or from the United States to third countries without ever setting foot in the UAE. Those flights have long been the bane of the U.S. carriers, who argue the flights undercut their own routes.

"The delegations stated that government support in whatever form — including policies, practices, and rules — is neither uncommon nor necessarily problematic in the global aviation sector," the agreement says, paradoxically.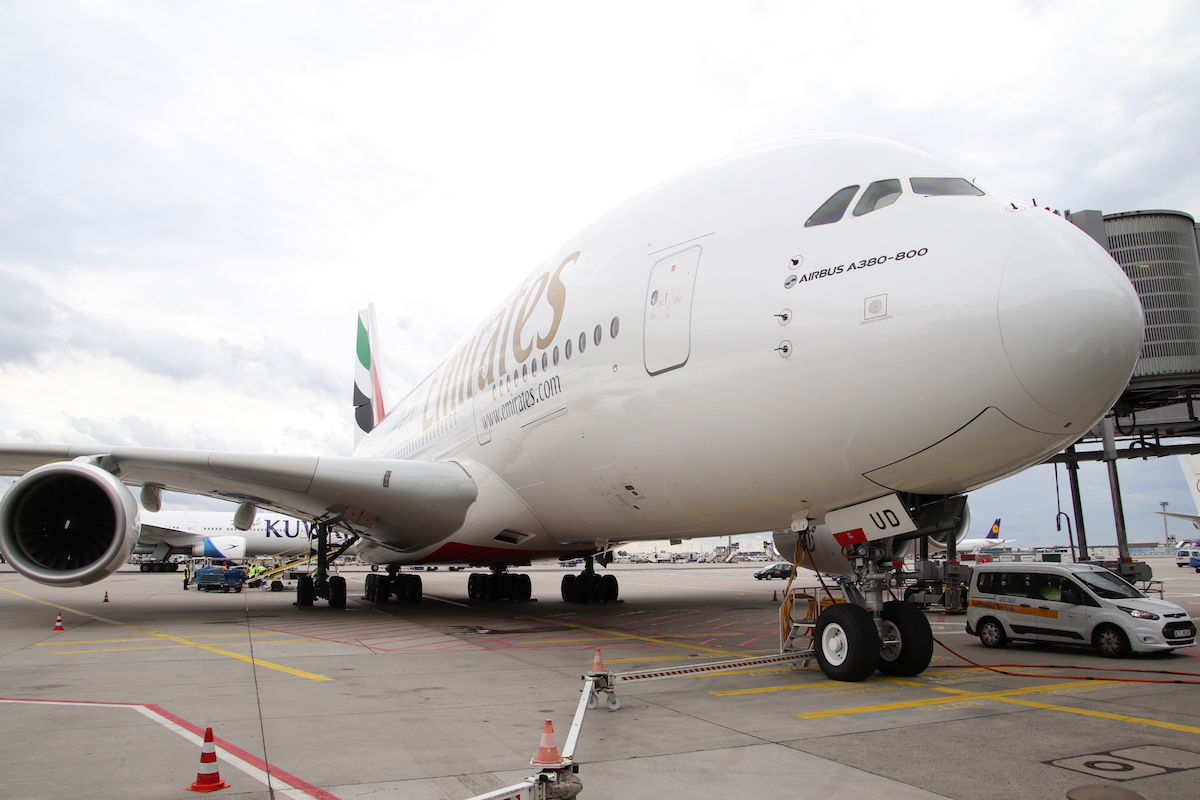 US airlines weren't able to get a full "freeze" on fifth freedom flights here, in the sense that there's not a binding agreement from the Gulf carriers that they won't add these routes in the future. The UAE doesn't promise to never add these routes, but simply indicates that none are planned as of now. Still, it's said that the agreement rests on the tacit understanding that more of these routes won't be added.
Not surprisingly, the Partnership for Open & Fair Skies (the lobbying group for American, Delta, and United) has already sent out a press release claiming victory:
"This agreement is a win for American jobs and shows that President Trump stands up to countries that violate our trade agreements," said Scott Reed, campaign manager for the Partnership for Open and Fair Skies. "We are extremely pleased that the UAE has finally admitted what we have said all along – its government subsidies harm competition. This agreement will freeze Emirates and Etihad Airways from adding additional direct flights from the United States to Europe and Asia. We deeply appreciate President Trump's leadership in enforcing our international agreements and standing up for American workers."
Yawn…
This agreement is basically structured the same as the deal between the US and Qatar. As I said then, I consider this to be much more of a victory for the Gulf carriers than the US carriers.
It's business as usual for the Gulf carriers. They haven't even been interested in adding more fifth freedom flights to the US, and they've naturally been reducing, rather than adding, capacity to the US.
Ironically this resolution doesn't even get at the crux of what the US airlines were claiming, which is that the Gulf carriers are capacity dumping in the US. They can continue to funnel as many passengers as they want through their hubs as part of this agreement.
We can now put this, long, ridiculous, stupid fight behind us, which was such a waste of resources for everyone involved.